WEEK SEVEN (february 15 -21)
The waiting game has continued all week…tenterhooks have given way to resignation. This next bub, we had hoped, would be bought into the world on its own terms – for both mum and bubs sake – instead it will be carefully induced into the world.
Tonight it will be off to hospital to start the process and Esther will have her first all-nighter with us.
I have been analyzing why this waiting has been so daunting/worrying for me and the answer is simple…..I have never had to wait for a bub before.
George and Eleanor were induced on a set date and Esther came so early that we had no time to think or plan.
My three were Caesars, two emergencies though I was in hospital already for both, and the last one planned – so there were always prescribed dates.
It is this waiting, this unknown, this unpredictability that is foreign to me.
So the week centred around being here, or there, for Esther and Miff, to help with appointments and to ease the ticking clock whilst we all wait.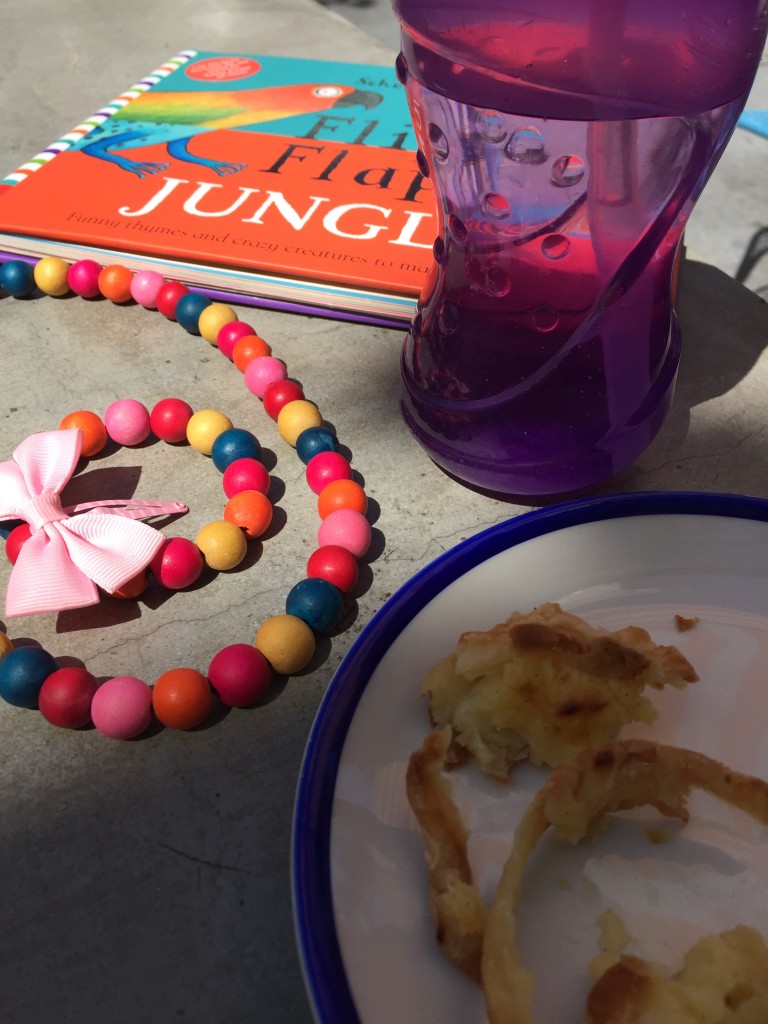 Plenty of lovely gentle down time was followed and preceded by hurried/harried downstairs activity in the studio as I tried to finish at least one piece by the end of Feb.
Emails, correspondence and computer tasks hardly got a look in for a change.
On Friday afternoon I finished my, most likely one and only entry for twentyONE+.
I am very disappointed that it didn't work out with the hoped for three entries – which I could have finished if I had dropped the ball in other 'work' areas.
I have two finished Laminex works, made last year, that could be entered but I think I have moved so far beyond them that they may even be deconstructed?
I will review them in the coming days to see if my mind is playing negative games or whether I have really made such a leap forward that these are now not up to scratch.
In a weird way I actually hope for the latter.
The week was full of plenty of second guessing.
I have had some frames made for these works, and I wanted the edge pine raw….then white… the black….. then sanded back white….eventually I stuck to my original vision.
The point of the large piece had a rawness as part of the 'story' so gentrifying it with a wash or paint diluted the thinking.
I also had two small frames made to pair up and to use as a practice piece. I was very aware of the gamble…..to work on them and perhaps run out of time… versus resolving issues and making the large work even better?
This circuitous thinking is no good near a deadline –  especially when my days and my week were unpredictable. All fuel to the fire of NOT working to a deadline – at least when I am in development stage as I most certainly am at the moment.
The weekend forced a break. Saturday saw us racing down to Dwellingup to view the annual Log Chop.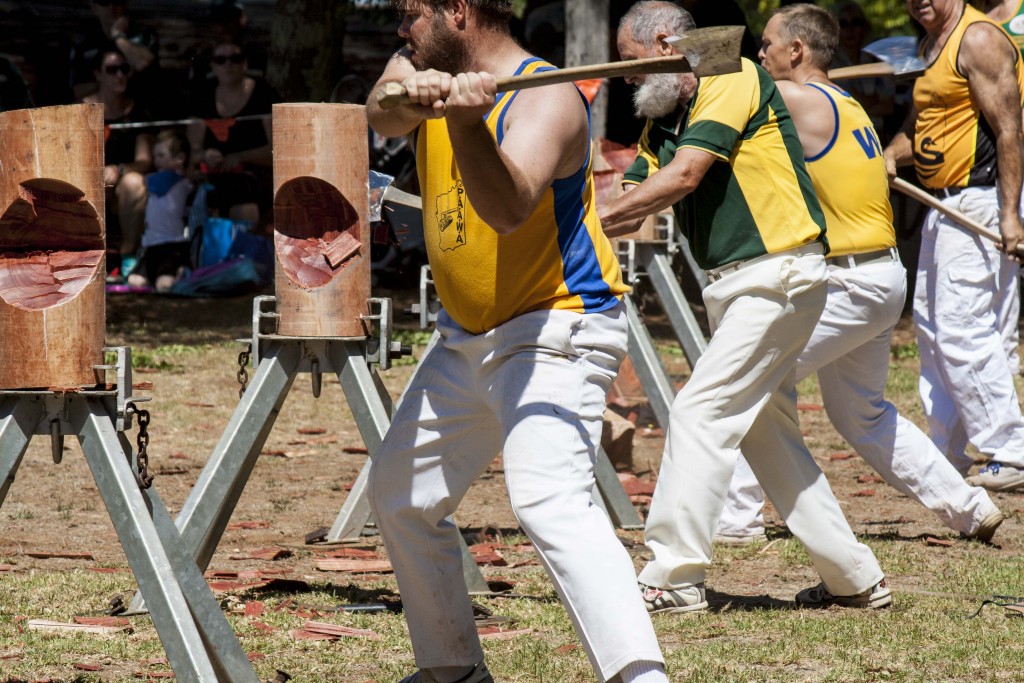 We stood on the sidelines at this event two years ago and loved it. It is a real country thing, this event, smaller than two years ago as it obviously runs events based on participants.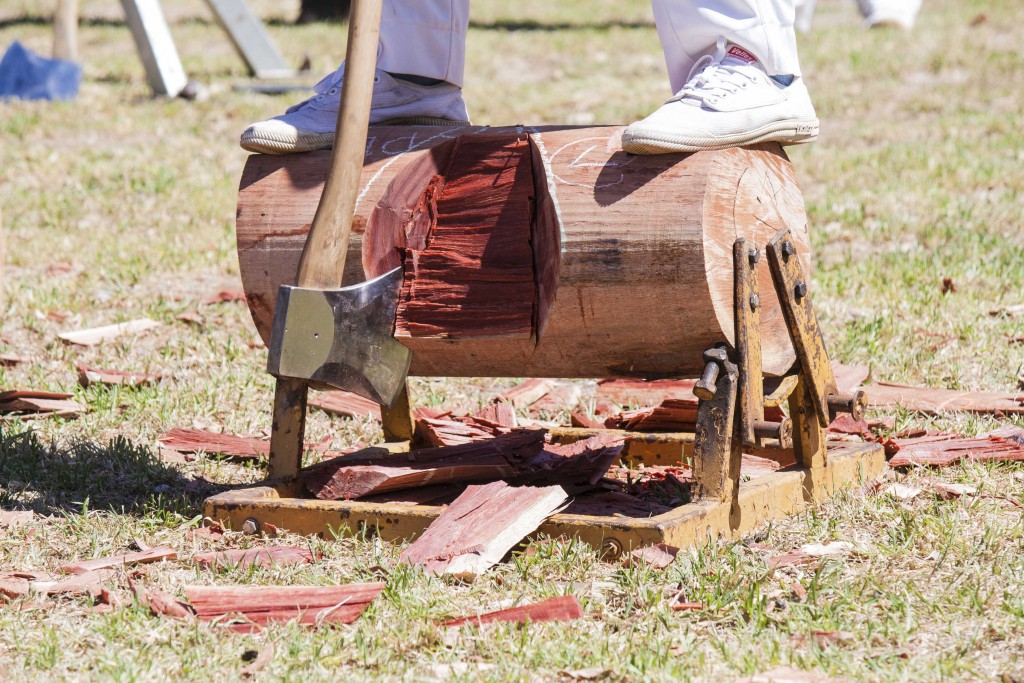 The air is full of well mannered mateship, a grateful interested supportive crowd and is a wonderful boys delight  (though this lass, bought up viewing "World of Sport" on Sundays did love watching the O'Toole lads always blitzing the opposition and earning the meat tray…..)
The log chop represents a blast from my past but I hope that this event continues well into the future.
This event also allowed me to finally connect with the Dwellingup CWA.
They open the doors of their lovely little building for afternoon teas and lunches on Log Chop day. My conversation with the president revealed the problems of this declining country institution. All the members are over 70 and any new (young) members don't seem to last…..Their little building, formerly a local school house is for hire though….a week of stitching down there in autumn or spring would be lovely…..
I easily finished Plant Dreaming Deep by May Sarton within the week.  Oh the joy of racing through an unputdownable book!
The joy of reading with connection.
Of reading that echoes what I am seeing or feeling or points to where I want to be advancing towards.
The joy was also about the beauty and art of writing.
Timeless…..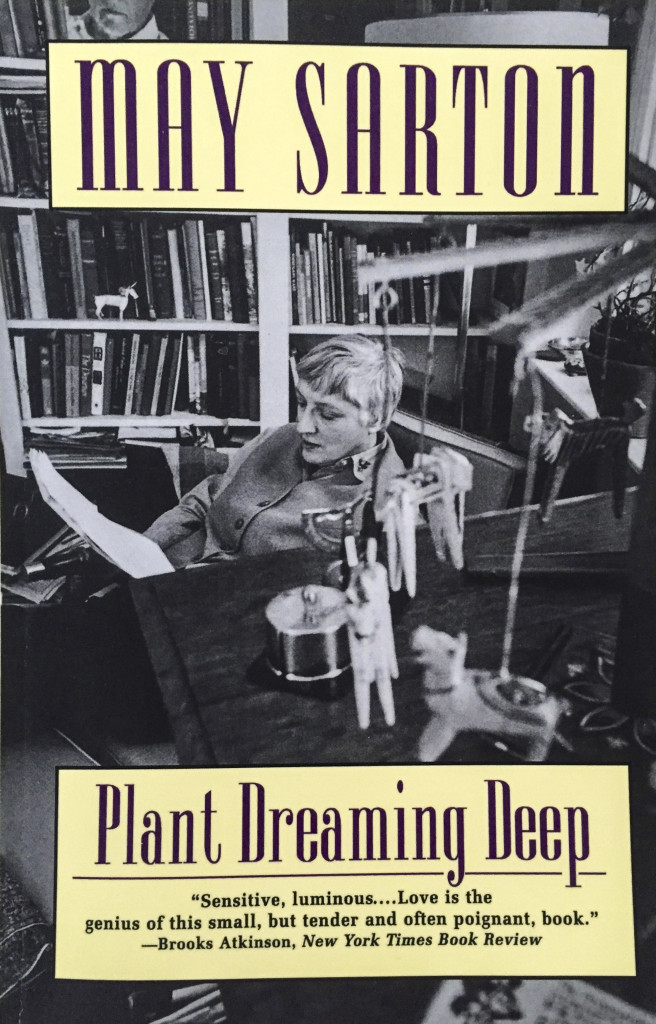 I would recommend it for anyone interested in community, in gardening, and in writing but for me the stand out theme was the making of a home.
A beautiful read that now shows plenty of pencil action!