WEEK TWENTY-EIGHT (july 11-17)
It is winter but it seems SO cold here in very sunny Perth, and around Australia, that we are all hunkered down. On one of my many dog walks even the birds were hunkered down and didn't move when I came close with Riley on the lead.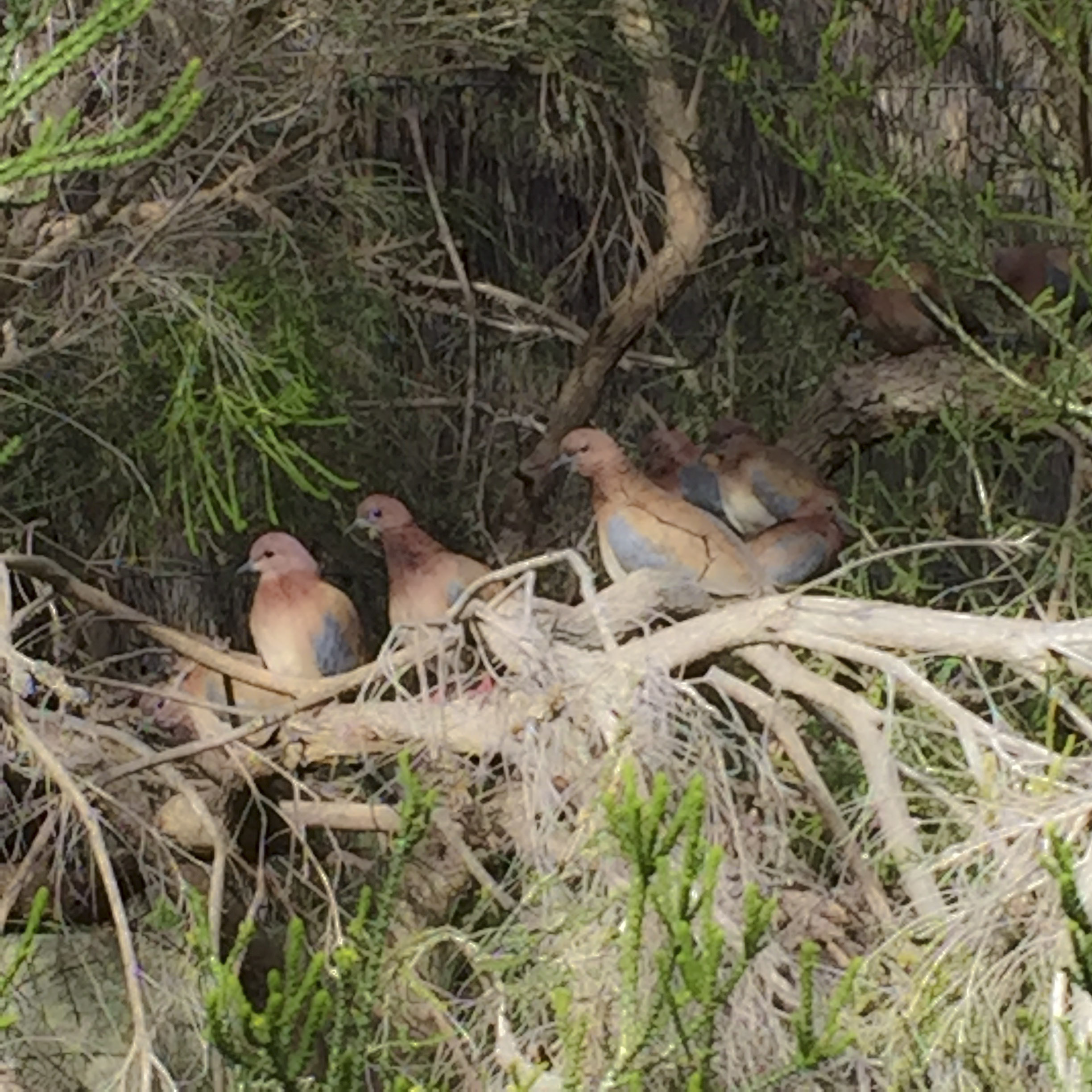 On Tuesday I started to rearrange the studio in preparation for a SALE. I have been building up to this in fits and starts for months – upstairs had become a no-go zone because of the untidy mounds of the 'about to be ejected' STUFF.
I happily and correctly use the word stuff in the olde worlde sense of "stuff.noun: material, fabric, cloth, textile; matter, substance."
I had a lot of STUFF to move.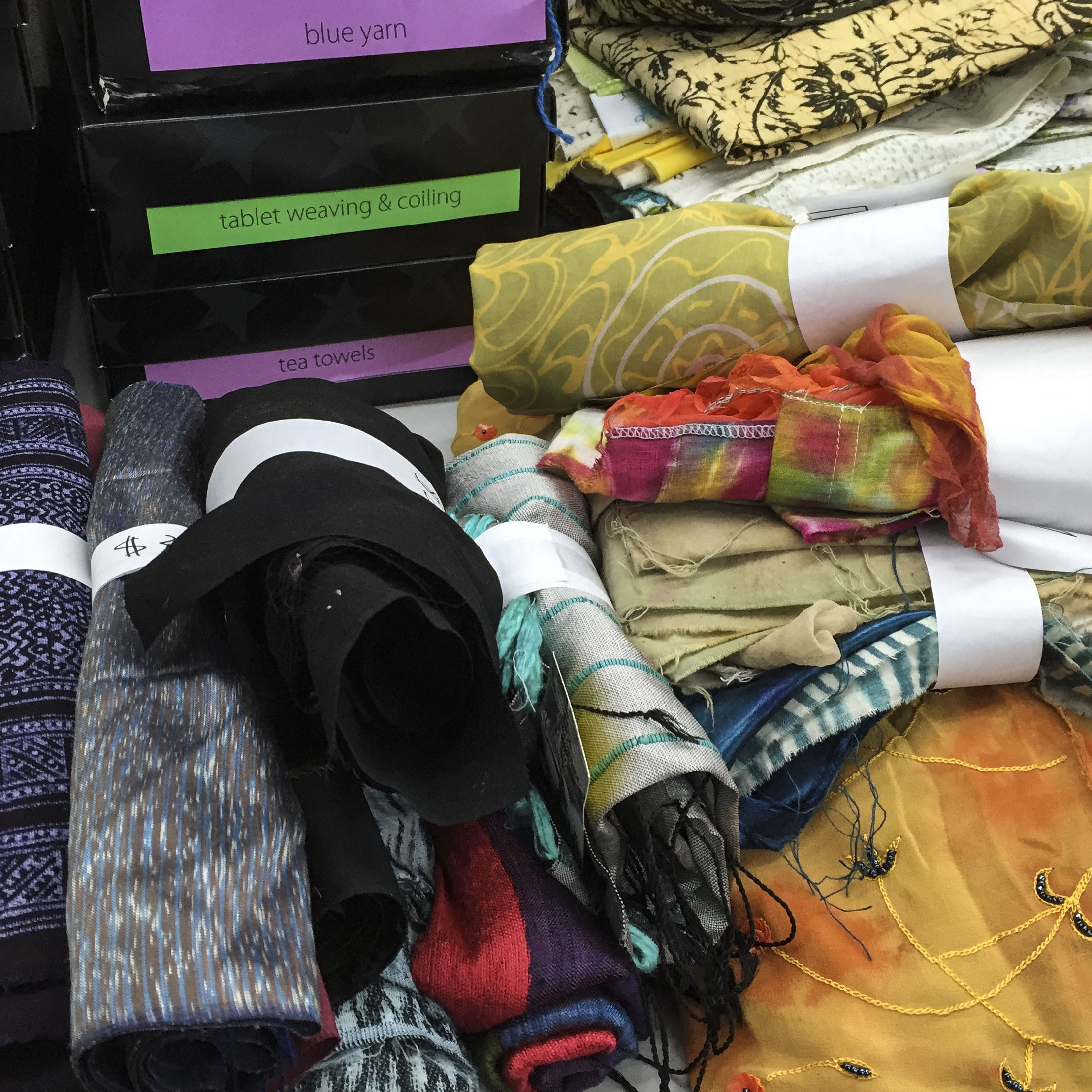 Then for the rest of the week it was about getting it downstairs, getting it to fit into place with viewing space.
It was also about covering up things that are not for sale….then selling some of the covers!!!!
Finally it was about pricing decisions.
I wanted it to be bargain territory for buyers – as a lot of what needed to go was 'stuff' that I would happily share anyway.
I wanted to be generous and to let everyone get what they want without being pulled back by their purse.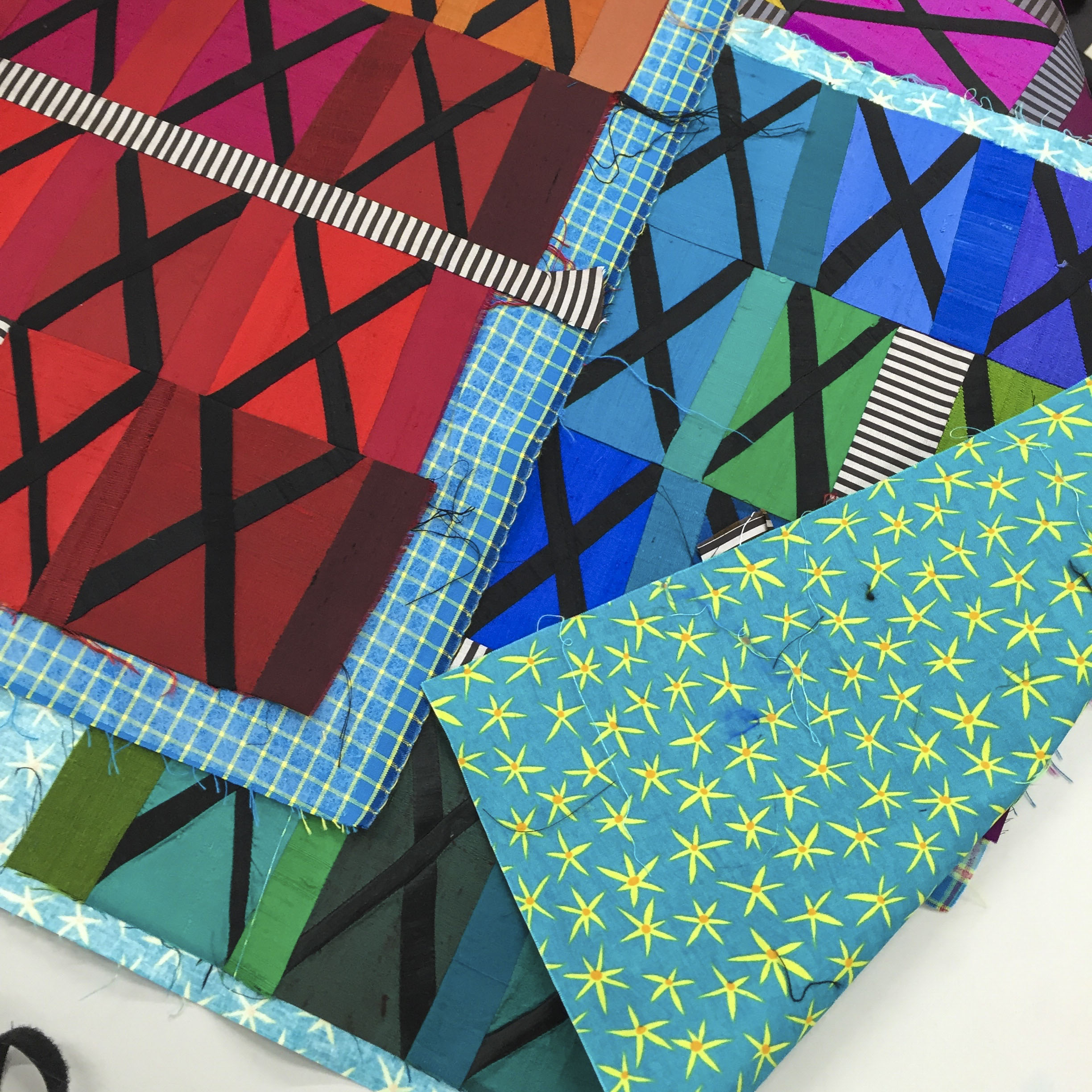 On Wednesday it was time to put all traces of creating away and in the almost cursory time spent, I pieced together and backed the three very s-l-o-w-l-y developing cushion covers.
Saturday was a miserable day and that COLD weather turned WET.
I only had fifteen people through the studio doors – which was only a negative in that there was plenty wonderful things left for those that did not make it.
To be realistic though, I only advertised through my current database so that those that have been with me for many years would have the benefit…..part altruism, part laziness, part not wanting to deal with letting a pile of bargain-hunting strangers to my studio.
Sometimes I am soooo hard core businesslike:)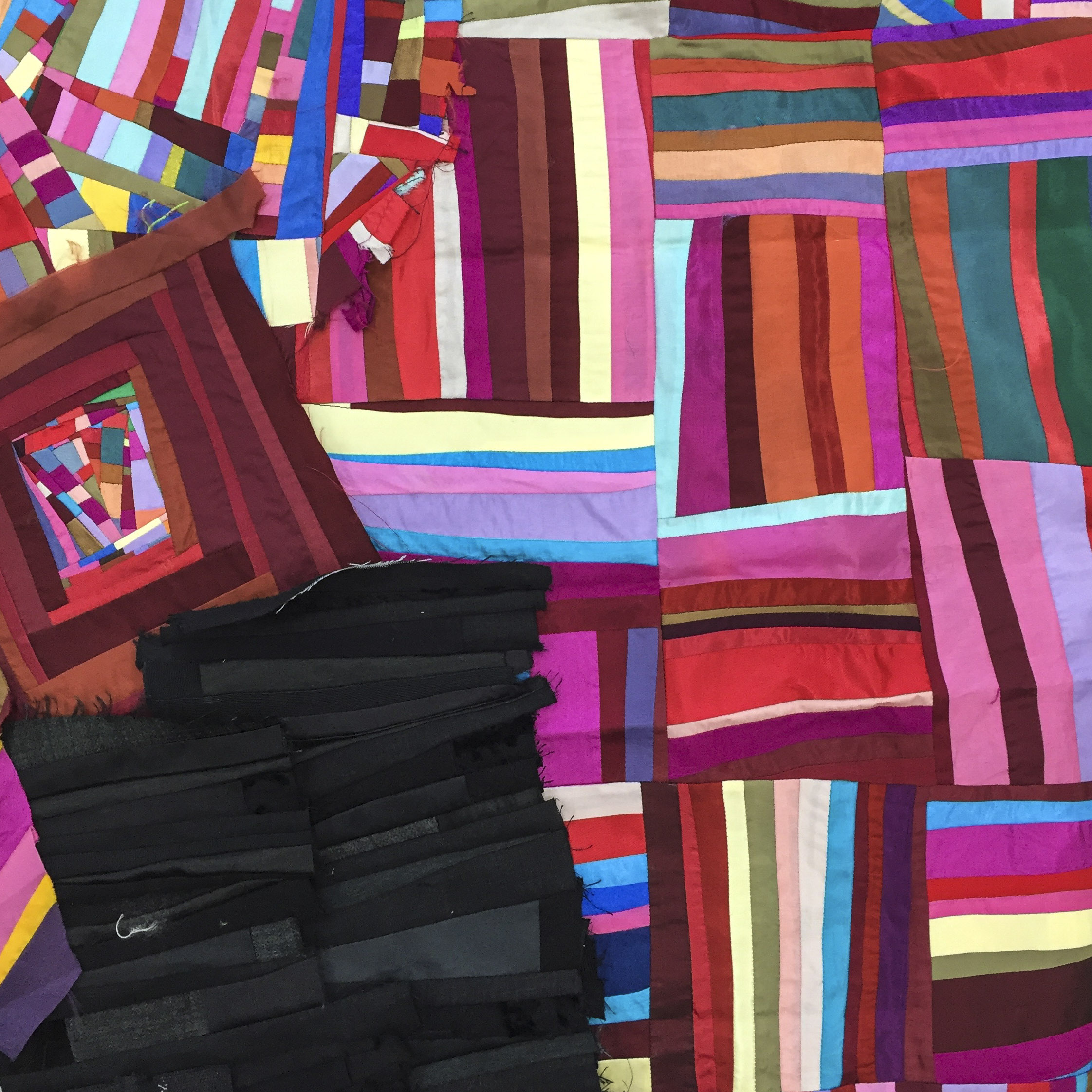 I/we also raised money for 'Auntie Di's Ethopian Fund – which supports the School of St Yared. A while ago I received a big donation of silk/sari lengths and this week I gathered and added an enormous selection of fabrics/scraps that I was happy to pass on.
In the mixed 'make a donation' pile went anything that I had received by donation over the years – things like bags of fleeces that I won't have time to spin in the near future.
I simply requested that money go in the jar for those items and a tidy little amount was raised by the lovely bods attending.
A big bonus for the day was probably the headcold that attacked me ferociously on Friday night. The bloke had drugs and I took them:)
I was chilled but this time in a warm feel-so-relaxed sense.
I ended up having copious re-hydrating sit downs and big long natters with friends. Everyone took their time.
It was quite lovely.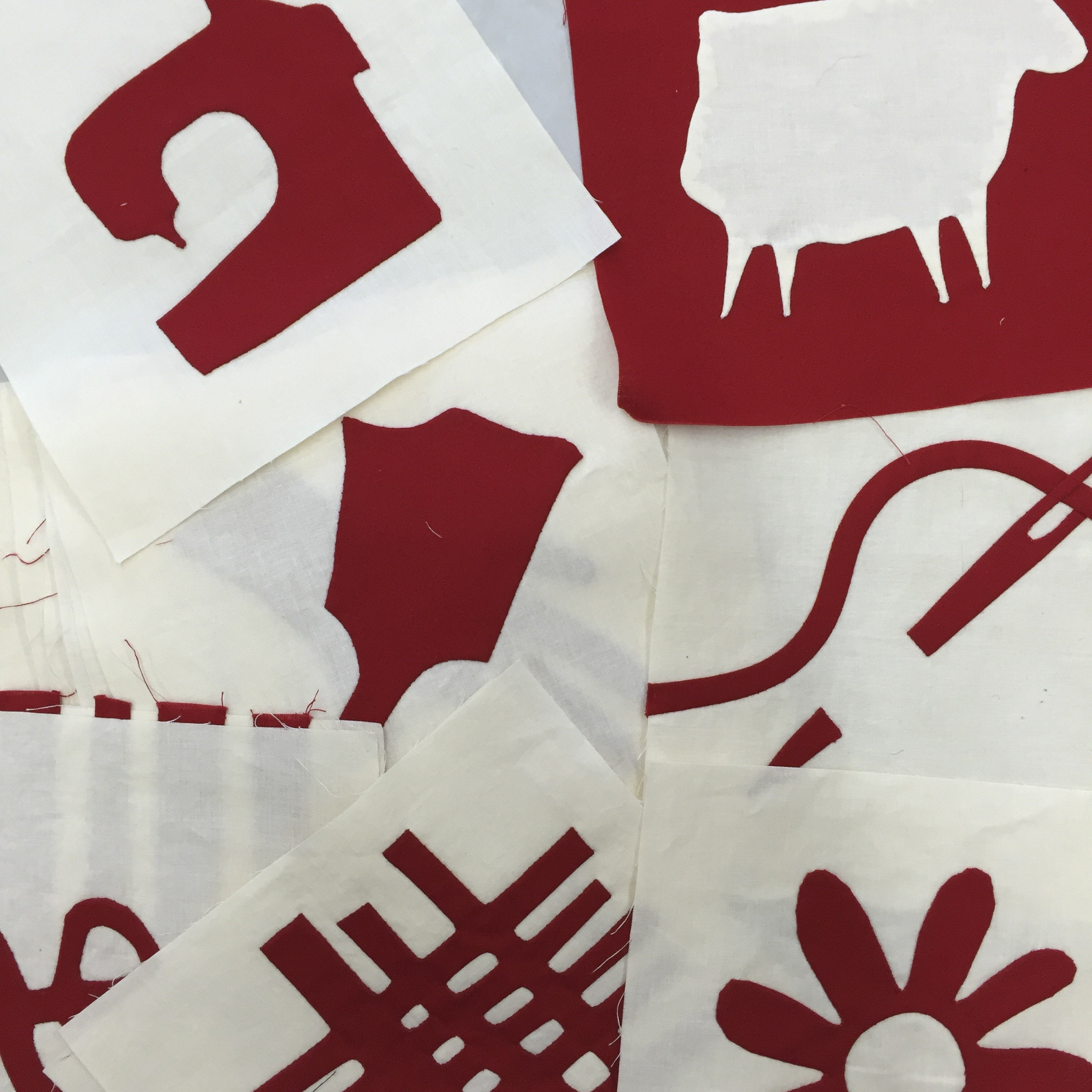 I still have piles of supplies, and partial projects, but what is left at the end of the week will go to WAFTA or WAQA for their programs or fundraising. If you are passing by pop in…….these redwork applique blocks really need to be loved.
I will look at Etsy or the like for moving on my remaining few patterns, books and a couple of my "Jan Mullen for Marcus Brothers fabrics" that I have finally decided I do not want to put back on my shelf. I have been allowing them out the door when I am asked directly but now it is time to leave that part of me as history (herstory?).
The rest will go to an OP Shop….though I have been so disappointed in many of my locals lately – the corporatise-ation of them is making it difficult to donate anything out of the ordinary. As a consequence it is getting difficult to purchase anything out of the ordinary!
On Sunday I had a rest from my usual Sunday cook off…
The bloke took pity on me and had the family dinner organised….he cooked – though I use a loose application of that term, as the pie he bought was only warmed.
He did vegies though.
Miff came with TWO cheesecakes. Luxury + Luxury and then a very deep sleep at the end of a cold and partly miserable, surprisingly wonderful week.
Save
Save
Save
Save
Save