WEEK THREE (january 18-24)
I am working on the Laminex feathers, arranging and rearranging. Again and again.
I am making decisions incrementally, taking photos with my phone to check and recheck design and placement to be sure that I am producing what I really want.
Considerations of construction, (tricky), and size, (rather large as small has little impact or relevance), both worry me.
After a couple of days and nights returning to play with arrangements I finally have my decision.
Backing/holding materials are next and again it is very slow going.
I long to be making paint chip feathers and listening to 'Conversations' on ABC radio.
I long to be working in a satisfying rhythm.
I am in the indecisive stage.
I proceed slowly so that I can verify that the decisions made are the correct ones.
Indecision will suggest that I go and do something easier and more quickly gratifying /satisfying while clearing my head.
Checking my inbox is the standard.
Putting on a load of washing or going for a walk also help.
Indecision is not to be confused with procrastination – it is not the same.
Indecision means I simply need time to filter my thoughts allowing the prominent, hopefully correct ideas to bubble up and become clear.
Measurements in this piece are critical and I have to resort to graph paper to make sense of my design. I am pushing forward slowly and without pleasure.
It takes all week, albeit a very disjointed, interrupted, indecisive week to get me set up for stitch.
The weekend brings a change of pace.
We head down south to our little house with a full car and a list of things to do – though when we get there we happily change plans.
Saturday has us up the back of the block trying to reduce our piles of wood and branches.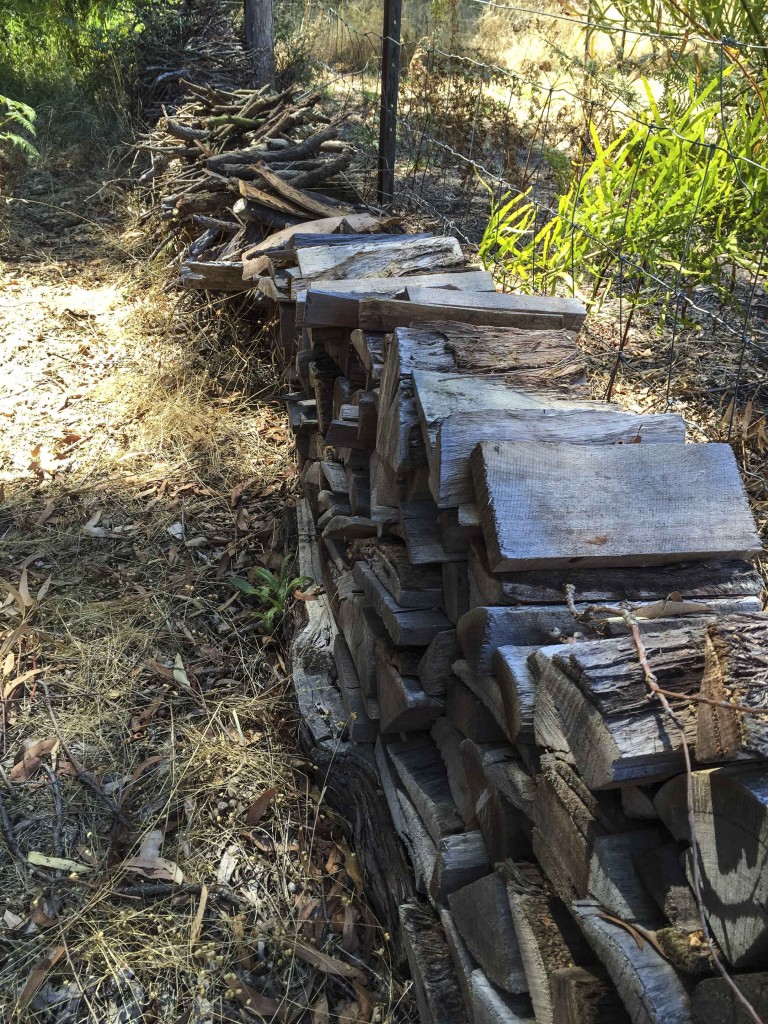 Our pile of firewood needs a top up and  our now dry branches and trimmings are easily broken into workable pieces. For all else there is the lovely JawSaw – a great, safe, girly version of a chain saw – though this gal didn't manage to get a turn!
Two piles are broken down and stacked.
One pile of rubbish is removed to the verge for the annual hard rubbish collection.
The trailer was filled with green waste that went to the tip – a lovely little adventure.
Outside there are always the delights of nature to be appreciated.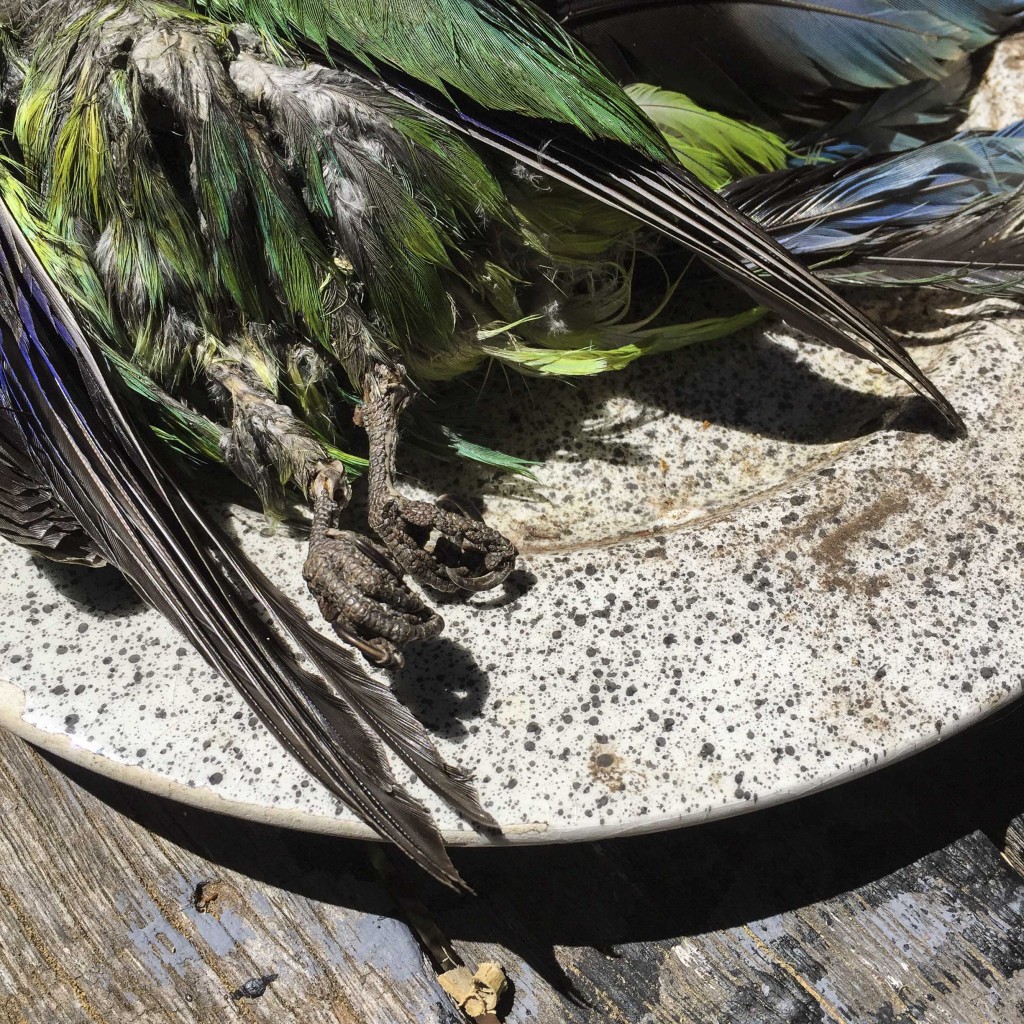 Another dead bird joins my small collection.
Macabre to some, I know, but I simply see the beauty of feathers especially though the bones certainly hold appeal.
Some of my artwork at UNI was based on these themes – dead bird inspired sculptures, drawings on clay and drawing with pencil.
Who would have thought I would become a quilter with nary a dead bird to be seen!!!!
I'll chase out photos of that work soon as it is fascinating to realize that I am not inventing new work themes, just reinventing. There is obviously something latent in my artistic core….
A mini family contingent arrives and the pace slows right down late Saturday afternoon.
It is nice to be forced to relax, to play, and to reinterpret our space with childlike eyes.
The bloke finds a stick/leaf insect that camouflages beautifully.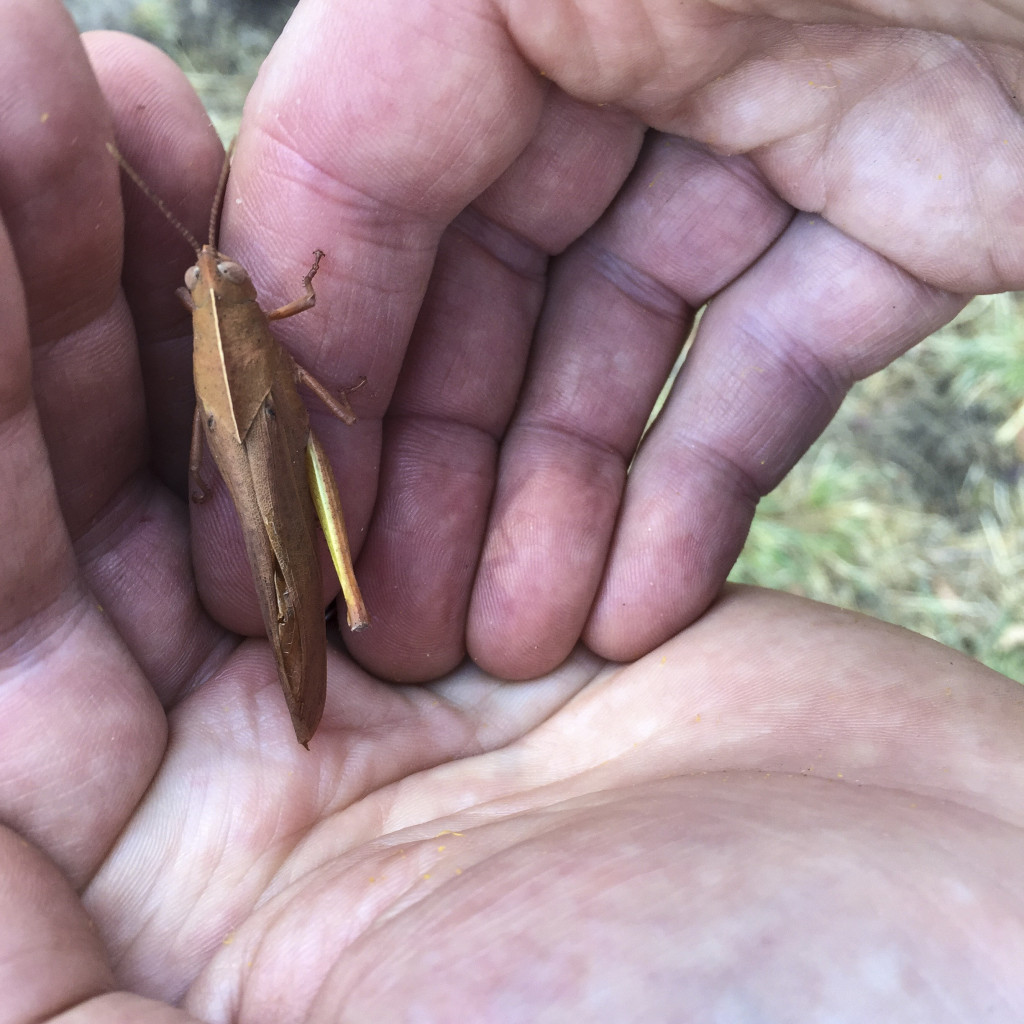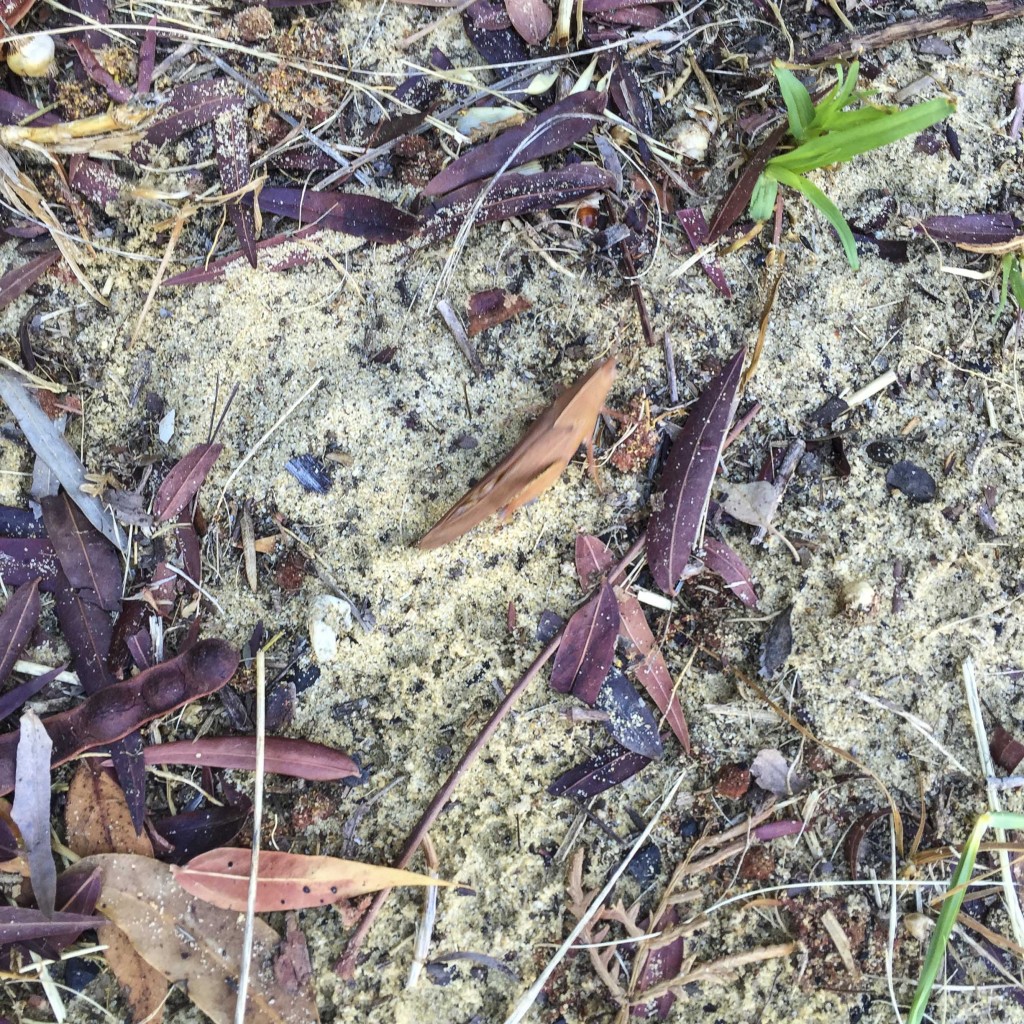 We pick our eight almonds. A magnificent crop!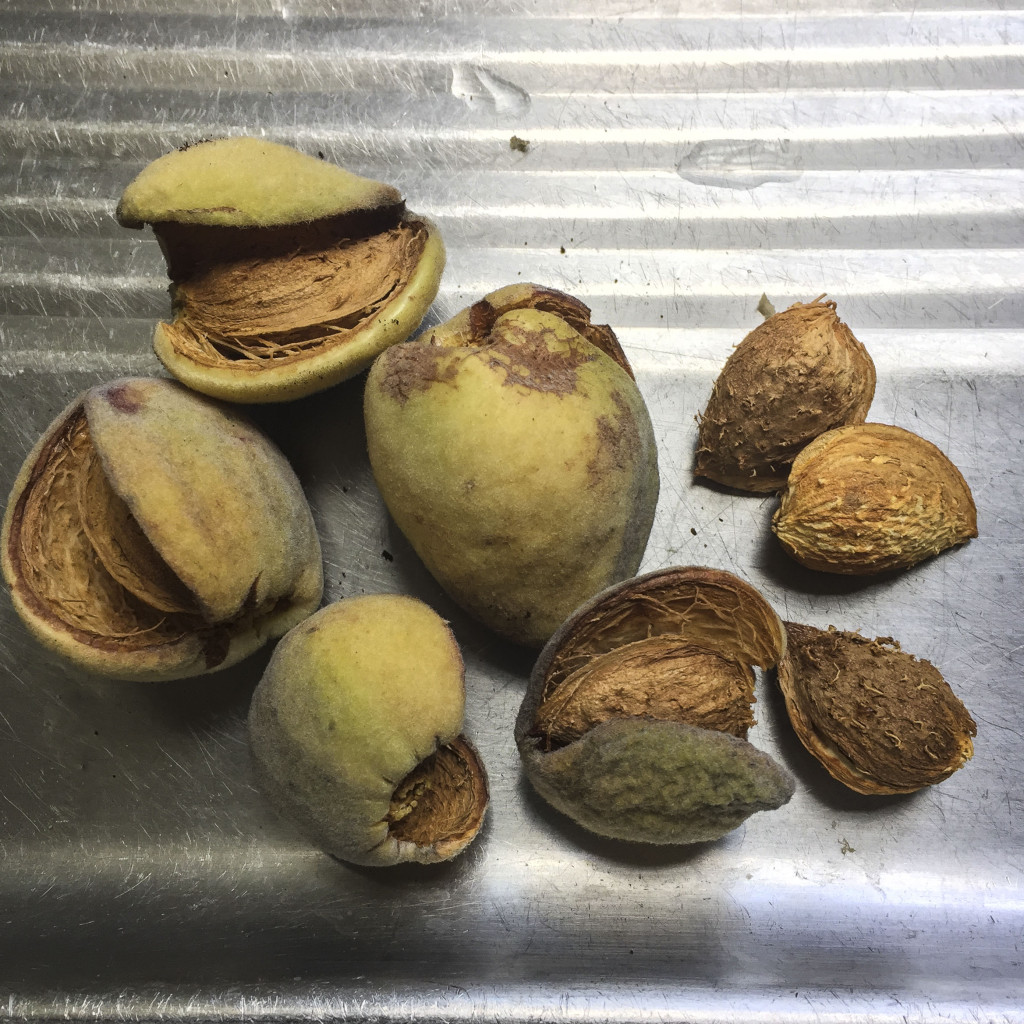 We sit in the outdoor 'lounge room' in the late afternoon shade on a chair from last years hard rubbish collection.
No such treasures this year unfortunately.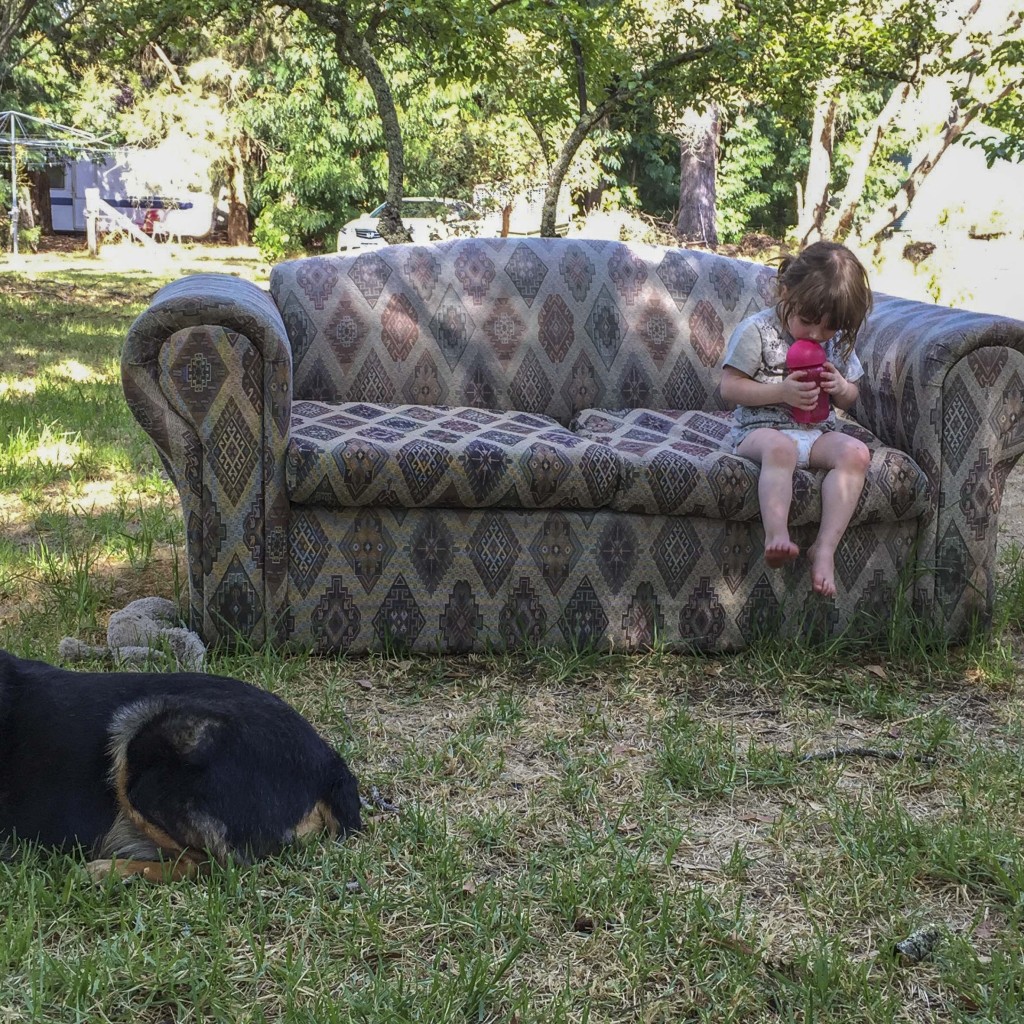 There was also some stitch as the red hexagon quilt is almost finished.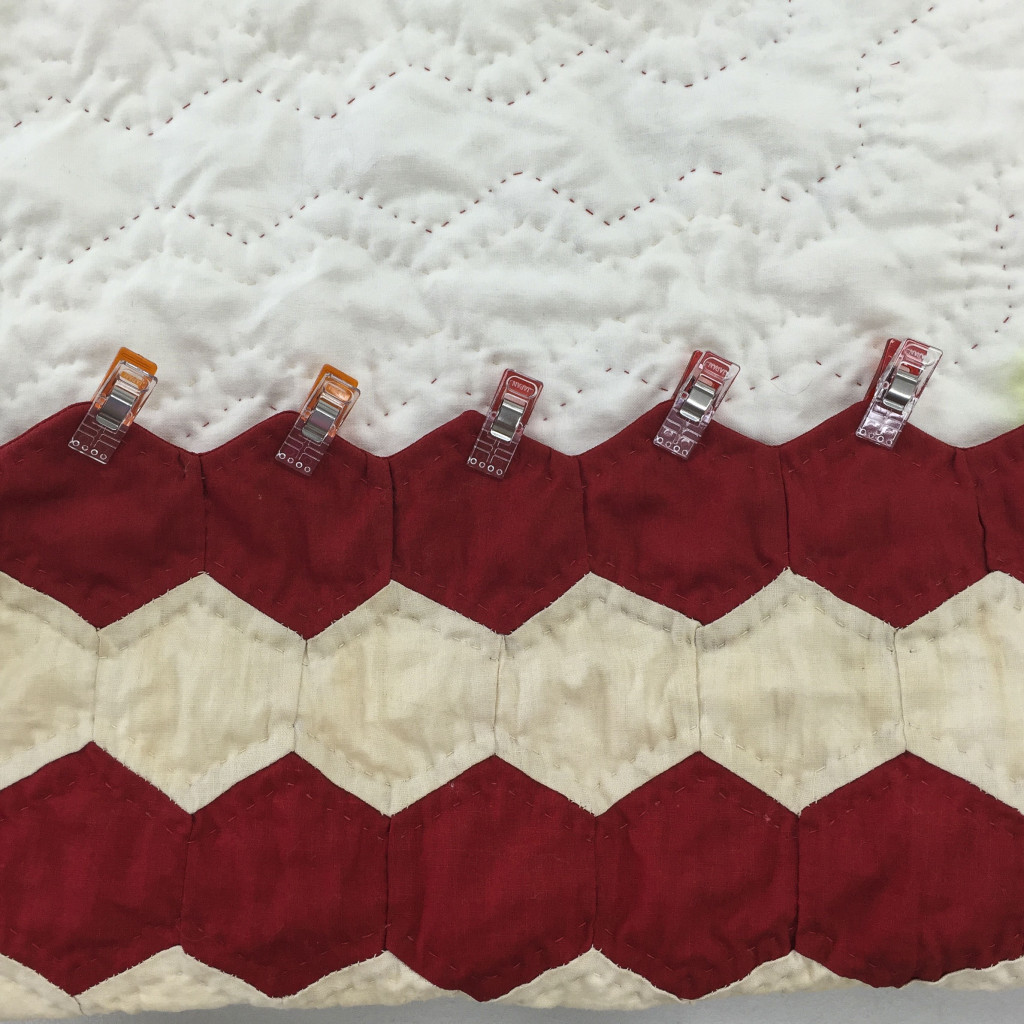 Hand stitching the binding is quietly pleasurable – especially as I am a week ahead on this task.