WEEK TWELVE (march 21-27)
It was a busy start to the week with dinner out on Monday night – a group of us enjoying the company of visiting quilt artist Gloria Loughman and her bloke Tony.
On Tuesday evening it was the OZQUILT meeting getting me out of the house. The guest speaker was…Gloria.
It is wonderful to see her continuing success worldwide and especially to see her progression in technique and subject matter.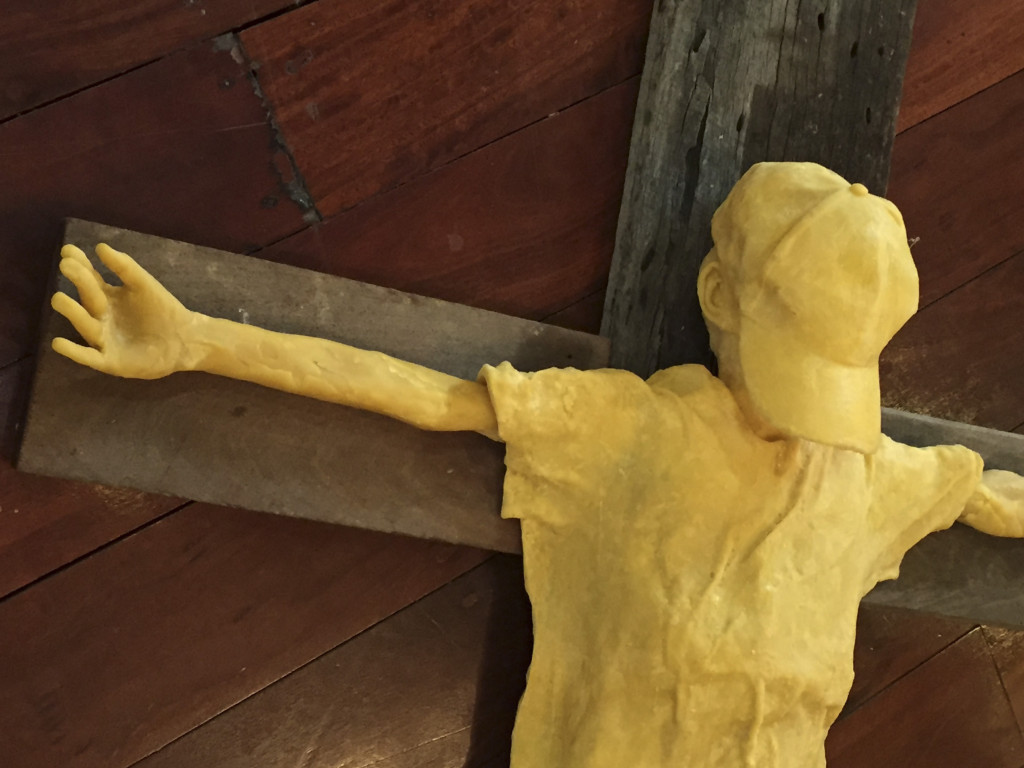 On Thursday I made a lightening trip to the Wesley Uniting Church in the CBD to visit the Stations of the Cross exhibition. I am not religious at all and only have a vague notion of the stations 'ritual' but it was worthwhile seeing the artworks.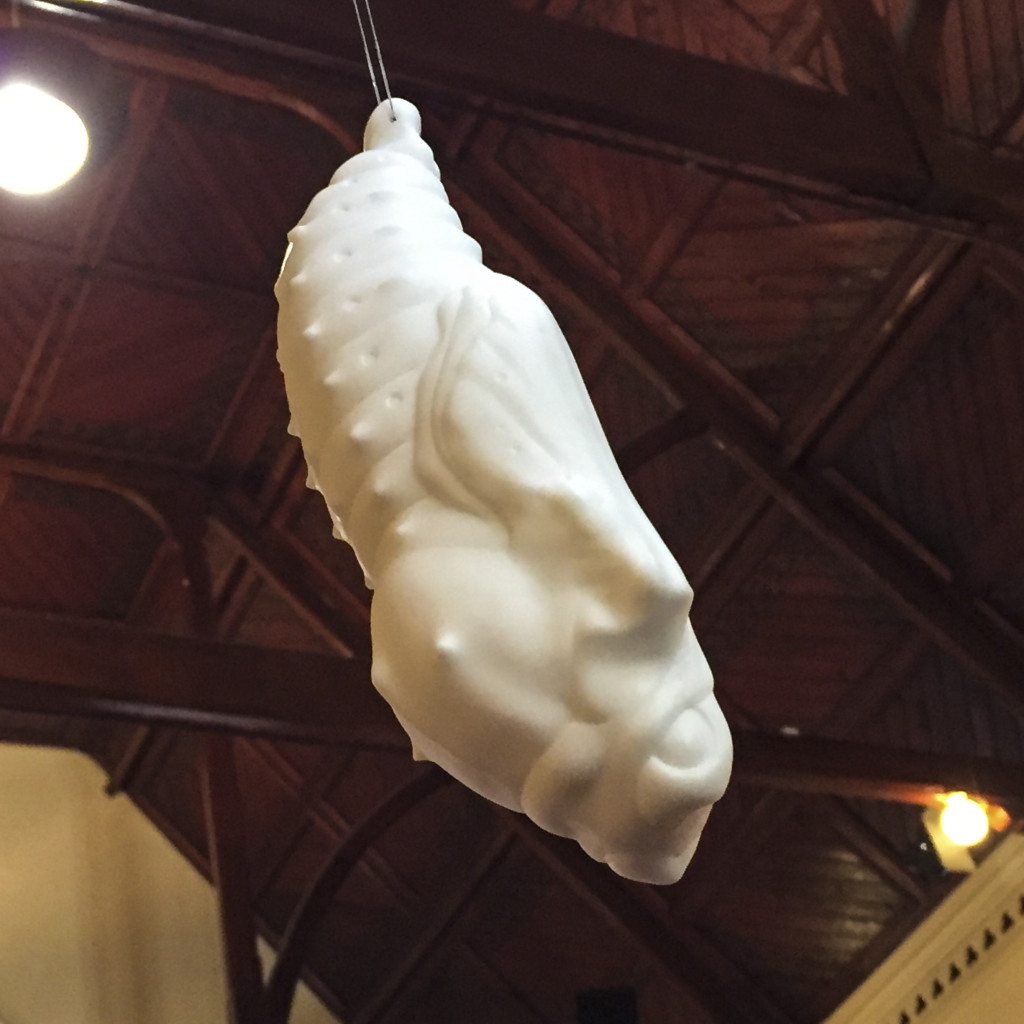 In between, whenever I got a tiny speck of time I would stitch a feather or two or ten.
I am in scatter mode with them – a million ideas and growing….collections of colours, sizes, paint brands and thought-lines.
Nothing finished of late though – I need some quiet time for that…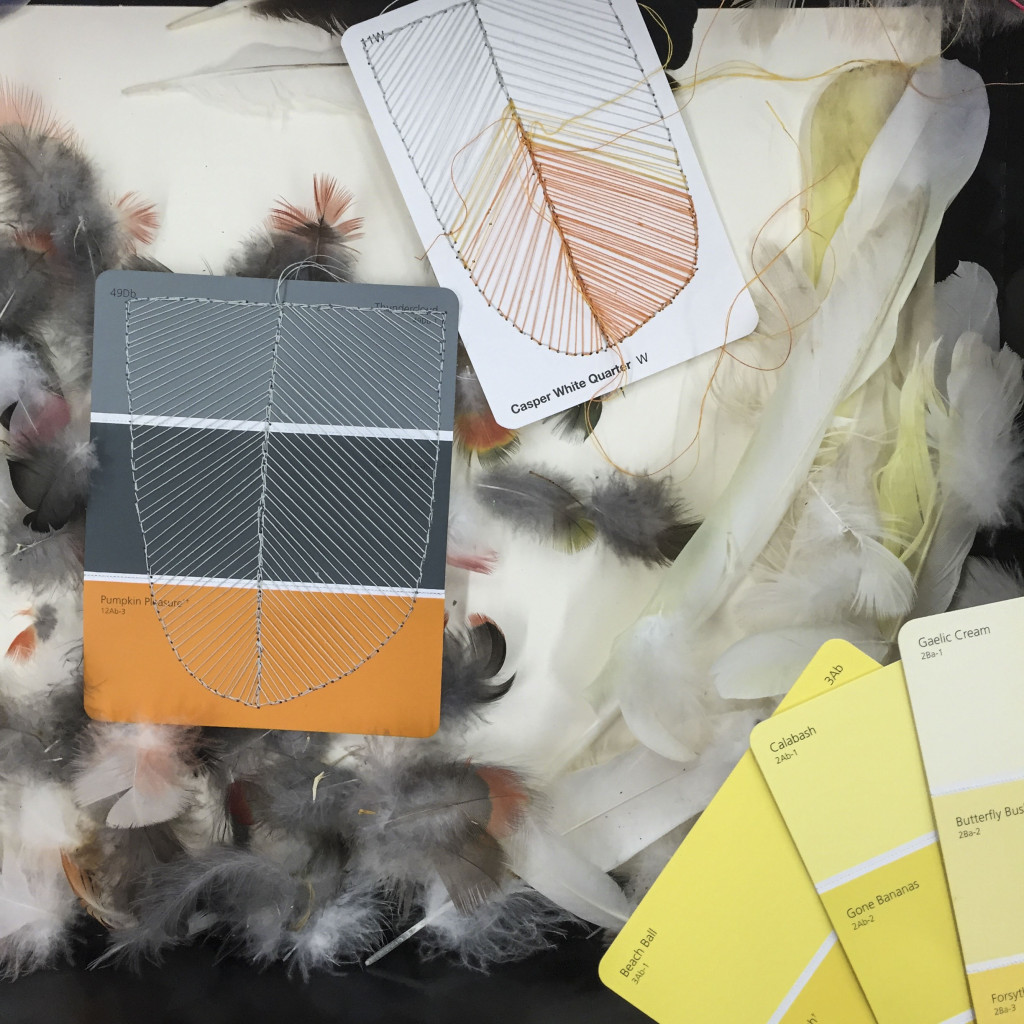 Confusing me too is that I have real feathers lying around…..they don't remain hidden for long.
The Bowral Collection is giving up colour ideas, (Sulphur Crested Cockatoos & Parrots of some sort). I am using them for a starting point/reference but I also want to experiment with holding the real feathers down with stitch….
When I can find time for that???
Adding to my hungered state of mind is that my left shoulder is continually tuned to aching mode – from manipulating the paint chips at the machine – and my fingers are feeling quite leaden.
My brain does not stop buzzing.
My hands keep rearranging.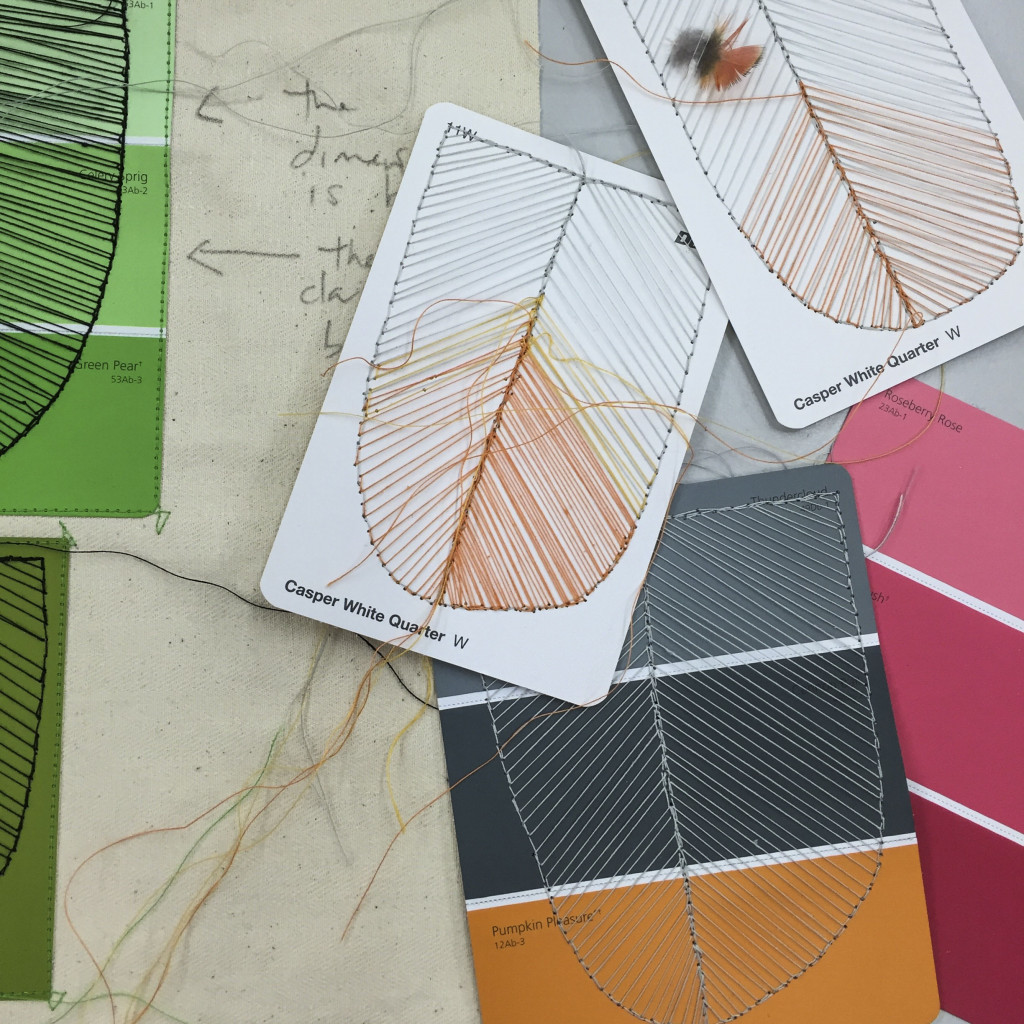 Good Friday in the Mullen family is celebrated with a BBQ….as I have just mentioned I am not religious but the bloke and his family were brought up as the good offspring of Irish Catholics. Obviously there is a streak of rebellion as the current Patriarch is the 'tongmaster' and we don't barbecue fish or vegetables….
The BBQ means that we set off to our little house for the Easter break later than desired, leaving before breakfast on Saturday morning.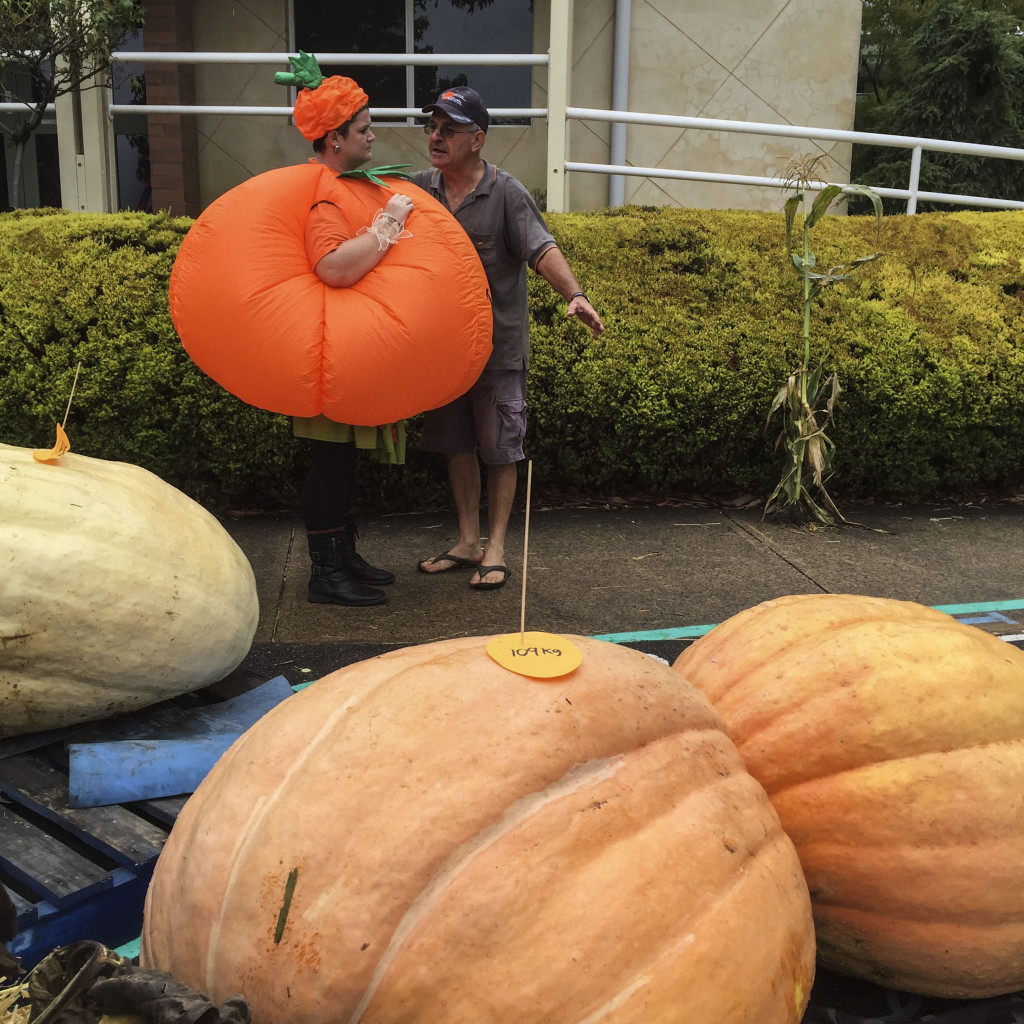 Easter also means we are off to the pumpkin festival, unfortunately a slightly damp one though the weather was totally disregarded by the sizeable crowd.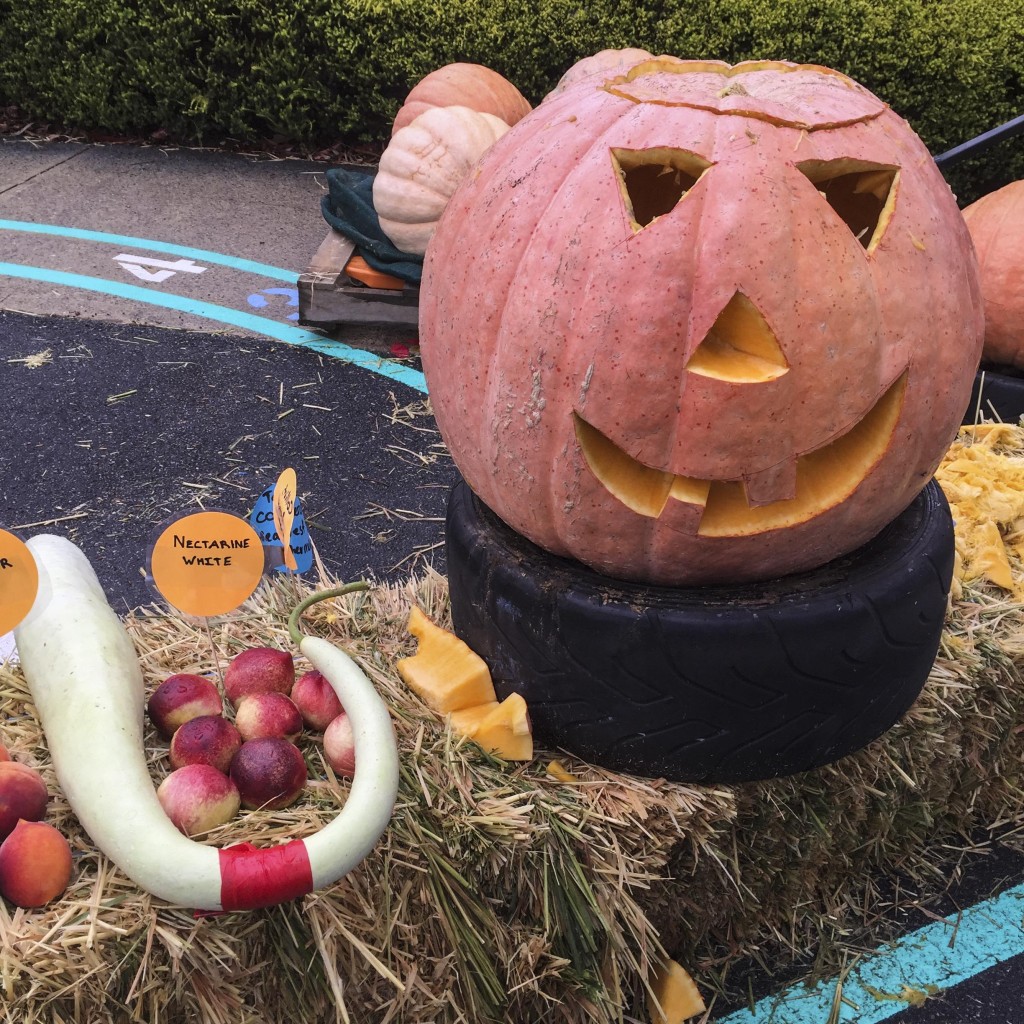 Great fun, GREAT BIG PUMPKINS!
Our little house was full by Sunday morn with eight adults, four little tackers and FOUR dogs.
The bloke and I nabbed the caravan for the night….peace under the jarrah trees.
To keep an escape thread /turn off button in my life I am well into the second book of the Neopolitan Novels by Elena Ferrante. It is a constant pickup book that is also so dense that I have to keep putting it down. Luckily it rewards me when I reread chapters whilst trying to get back in the flow.