WEEK FIFTEEN (april 11-17)
It is a big week physically as I attempt to get back into the pool three or four mornings a week. I plod or glide through the thousand metres depending on the day and the state of the bod.
I manage three swims and a long beach walk as the substitute for the fourth swim.
My aches are feeling eased by the end of the week.
Even a week spent close to the computer has not diminished the effect…. and it surely helps me to sleep better.
Can I keep it up is the thousand dollar question?
The underlying bulk of the week is again twentyONE+centric.
There is a sad dearth of downstairs time with the machine switched on twice only –  and for a short time – to push out some black feathers and some yellow feathers that are patiently waiting in line…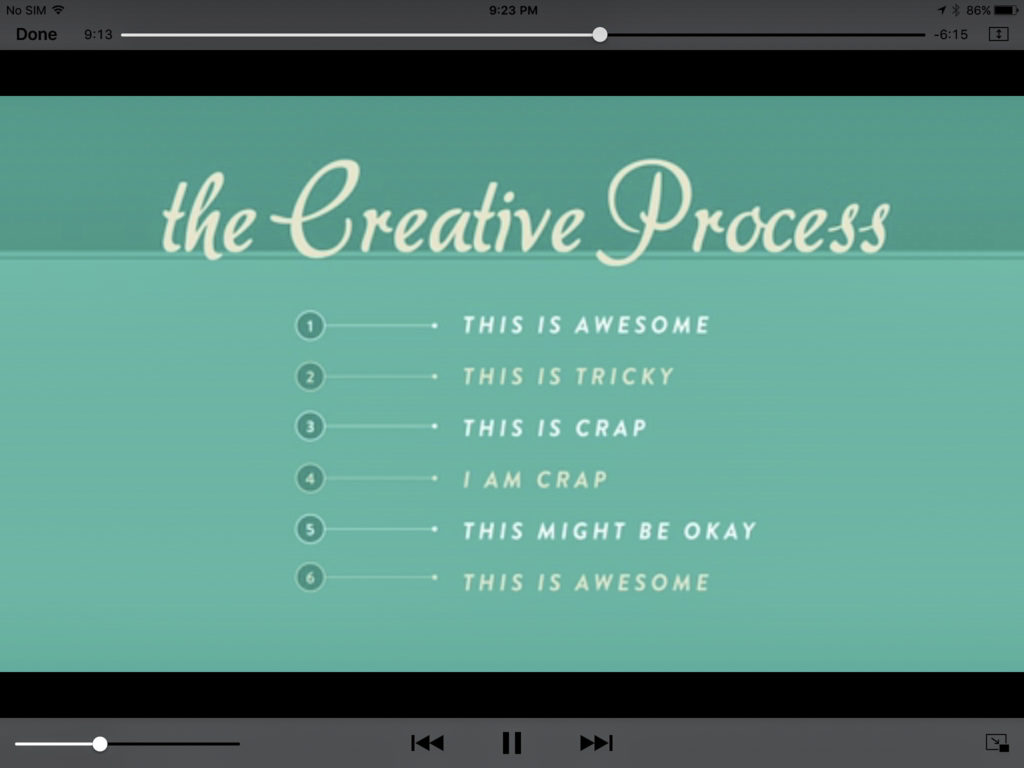 There are moments of illumination.
One lunchtime I put on a TED talk. Adam Grant –The Surprising Habits of Original Thinkers.
An inciteful, humour-filled look at creativity.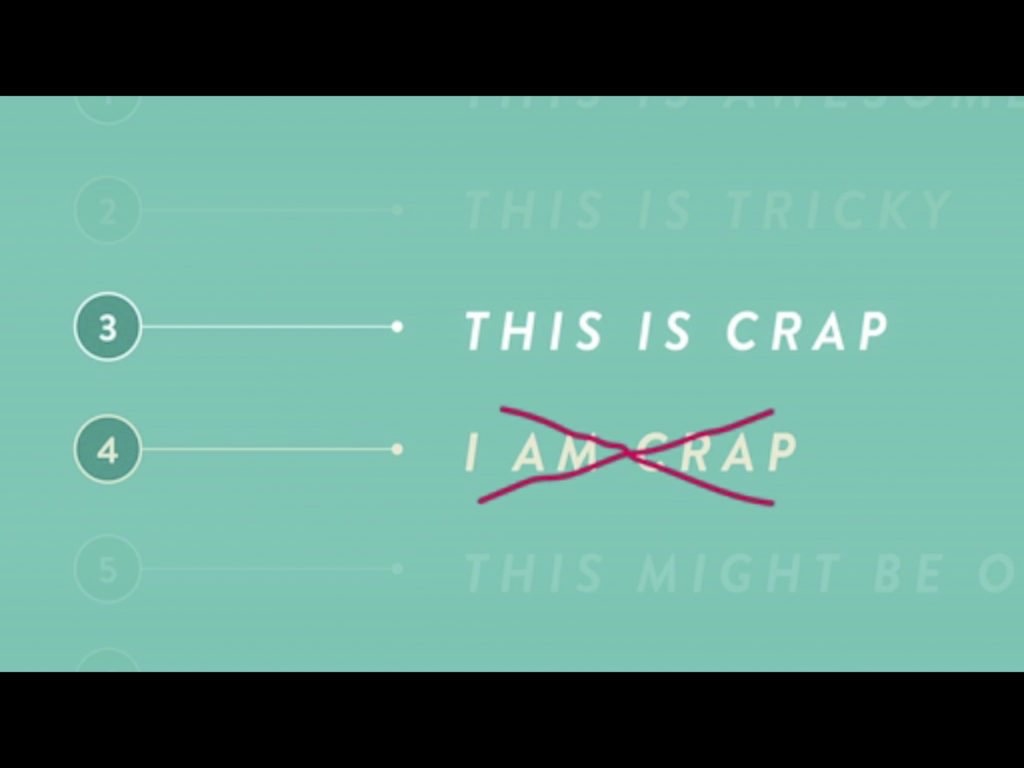 Esther day is Wednesday this week and it is "The Train to Freo's" turn.
First stop is coffee and cake, as usual, and we find a nice little cafe in Bannister Street – The Attic. We seat ourselves on wonky chairs in a parking space under a tree. We are in the thick of it. All eyes are on the GF raspberry choc cake which is demolished…fairly/equally/quickly!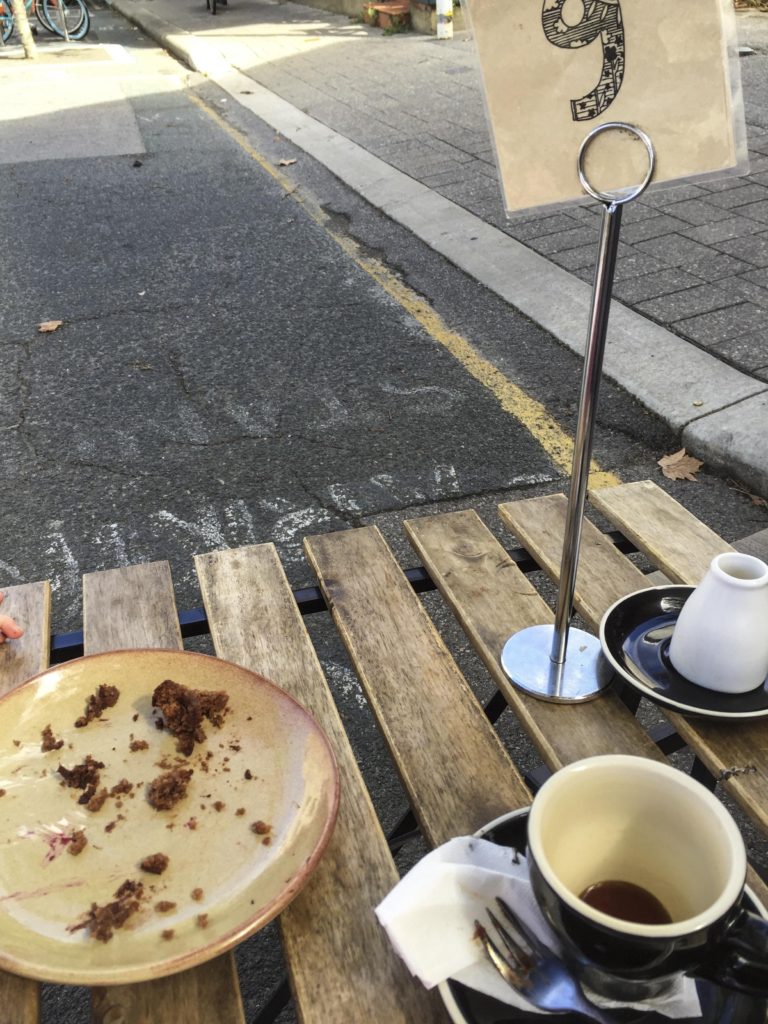 We also visit New Edition bookstore for me to grab the last/fourth Elena Ferrante 'Neopolitan novel' – I've been a couple of days without a novel and itching to continue this journey.
We chose 'Mr Huff' for our 'little Mullen' library/collection.
For me a kids book has to be a good read-out-loud book and needs beautiful illustration – and luckily there are always a few that fit this category and my big expectations.
We read Mr Huff many times that day and each time I am amazed at how a two year old observes and verbalises.
I will need to edit out some of the old books soon as our shelves are starting to struggle with my constant purchases.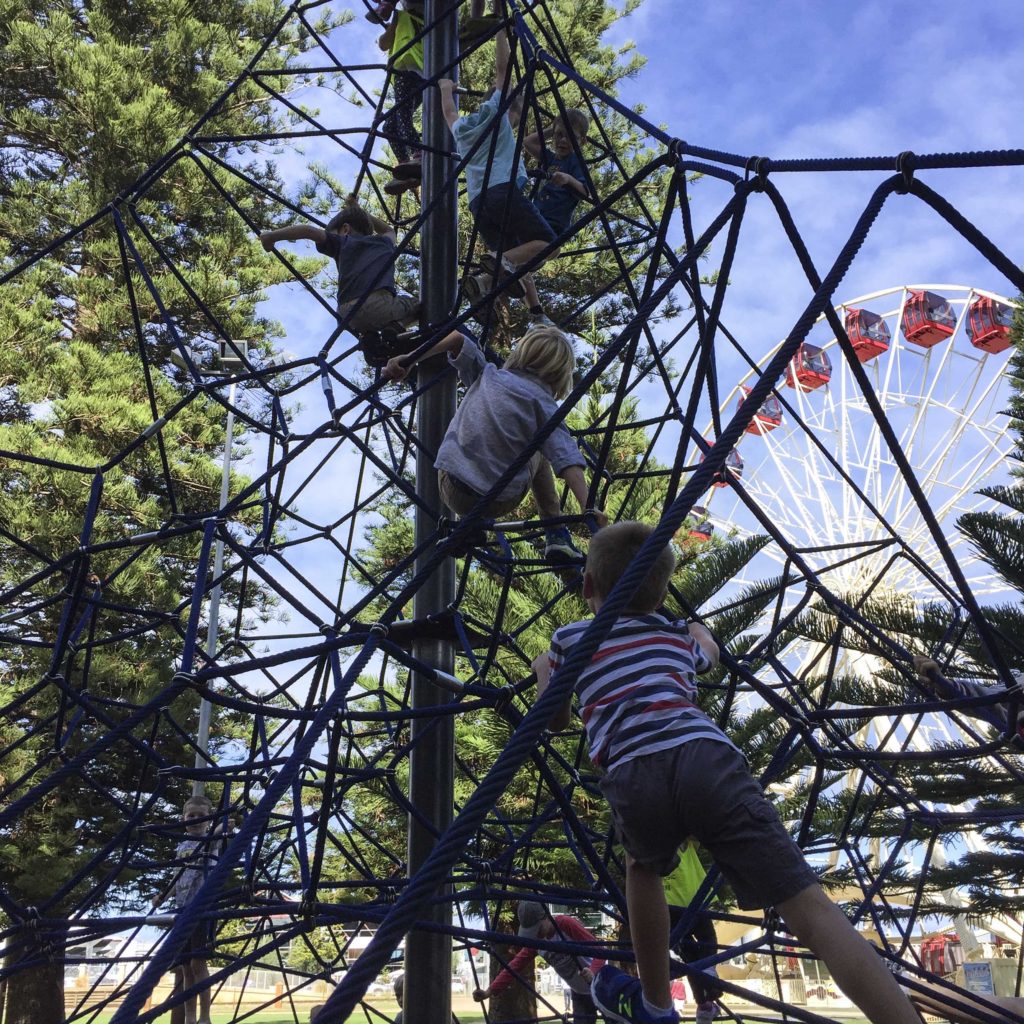 Then off to the Esplanade playground which is chokkas with school holiday bodies. Esther is the opposite of fearful in these situations – just a wee bit pushed for height and bulk otherwise she'd be climbing with the best of them. She did make an attempt though.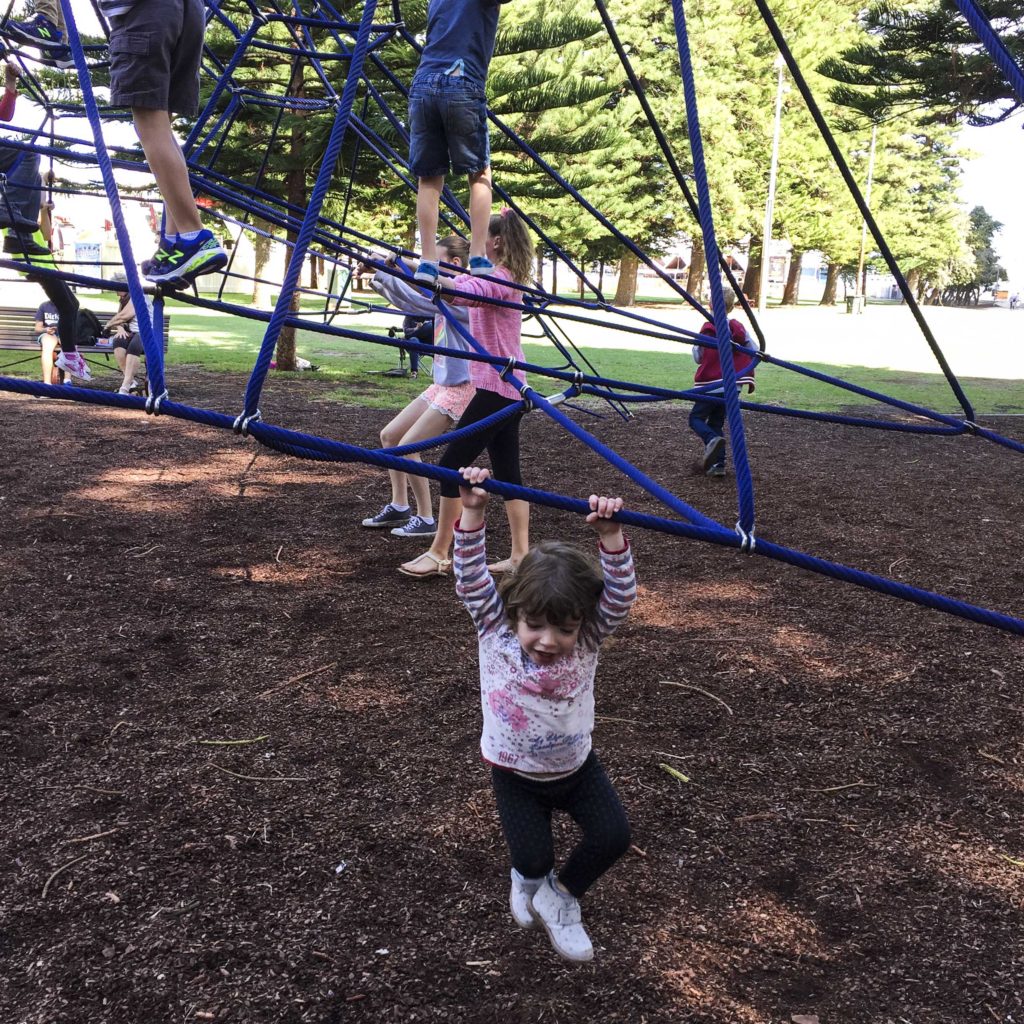 On Friday night we head speedily off to our little house.
We put 'summer' away. We breath. We work hard. We talk. We plan. We relax. We sleep well.
On Saturday I prepare Sunday's family dessert – Lime Creams with Blueberry Sauce – placed in ten little pots. I will need to extend the crockery collection soon as in no time there will be more little ones able to join in the feast in their own little desert pots.
I refuse to plate these in plastic for them – they need to enjoy the scrap of the spoon on ceramic.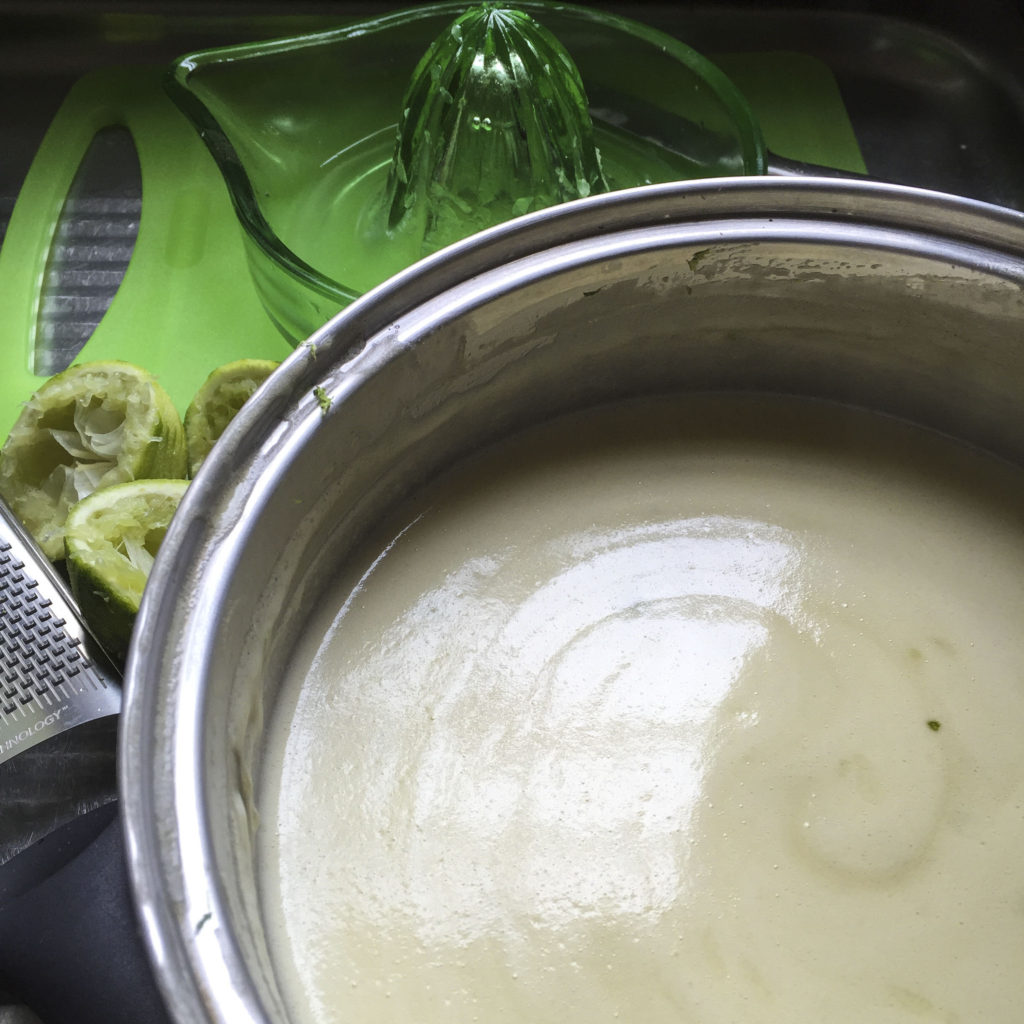 I also made Tomato Sauce (the meat pie variety).
I do it every year … we can't do without in on the homemade Pasty or Sausage Rolls that are a standard family treat come winter – they will be on the menu soon.
The change of season is welcome.
Our lives are also changing very quickly in so many unanticipated ways.
I am keeping up….just.
What happens when grandie number five appears in the next few weeks?
I cannot even contemplate.
The juggle/the edit …. more, more, less, less is constant.
A thousand things to do…another constant.
Save