WEEK THIRTY-FIVE (august 29-september 4)
I haven't been that chirpy of late, laid low with the winter blues essentially, as we have just finished the coldest/wettest spell since my move to Perth close to thirty years ago.
I have missed the usual wet nights and sunny winter days that I have loved after growing up with grey winters in Melbourne.
I have been in a bit of a fug about my artwork too…it mostly sits awaiting supports that are my bloke's work-in-progress. He is busy. I don't want to push him but I desperately want to finish some more work…Instead I waste? time waiting by rearranging and rethinking and tweaking those in the line.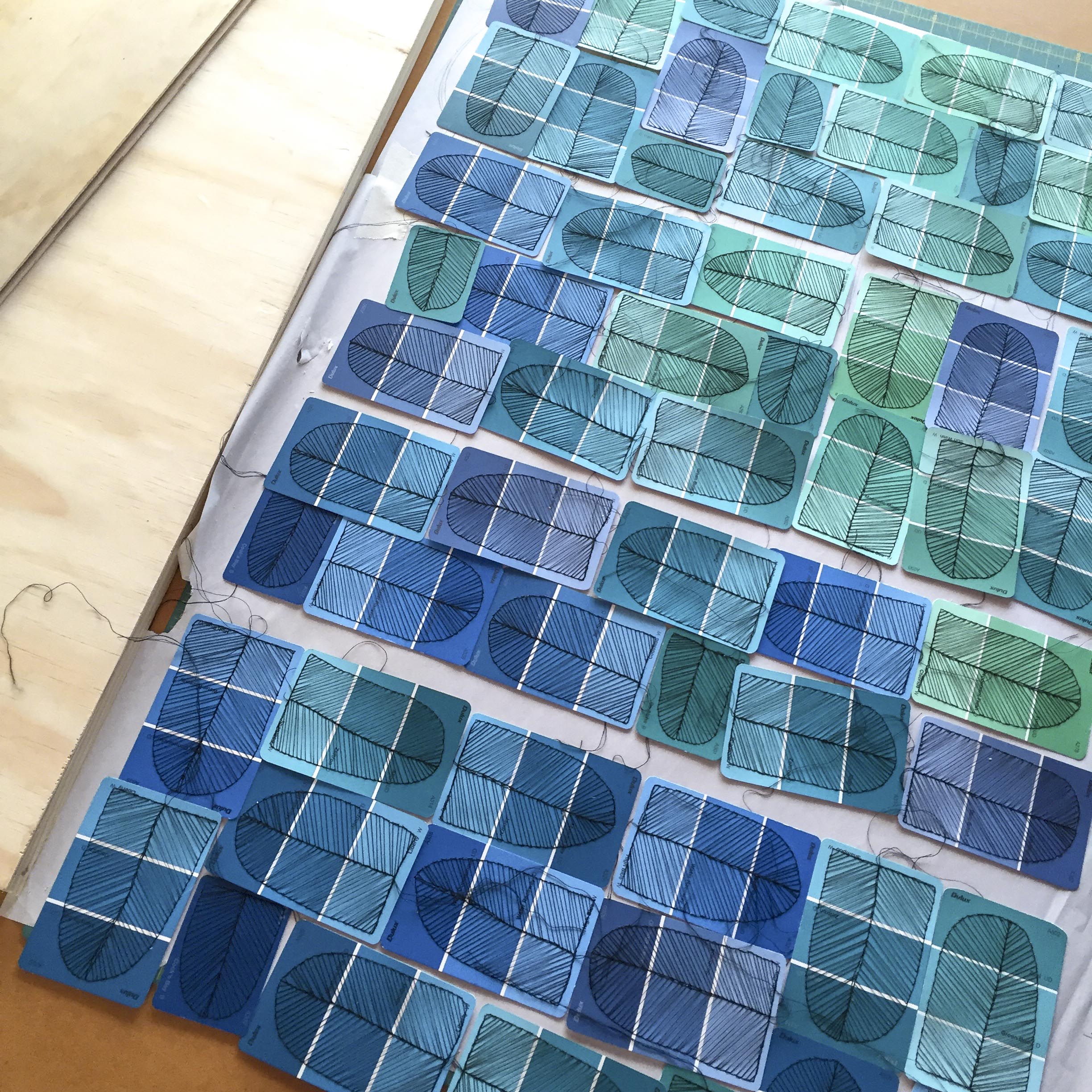 I am tempted to move onto other tasks – I have plenty lined up – but I am standing firm on my desire to cross these off, learn while I do them, build up a collection of them to hang on my wall, (or someone else's), then move on.
Instead I am allowing myself the the psychological benefit of finishing up less important tasks and clearing lists.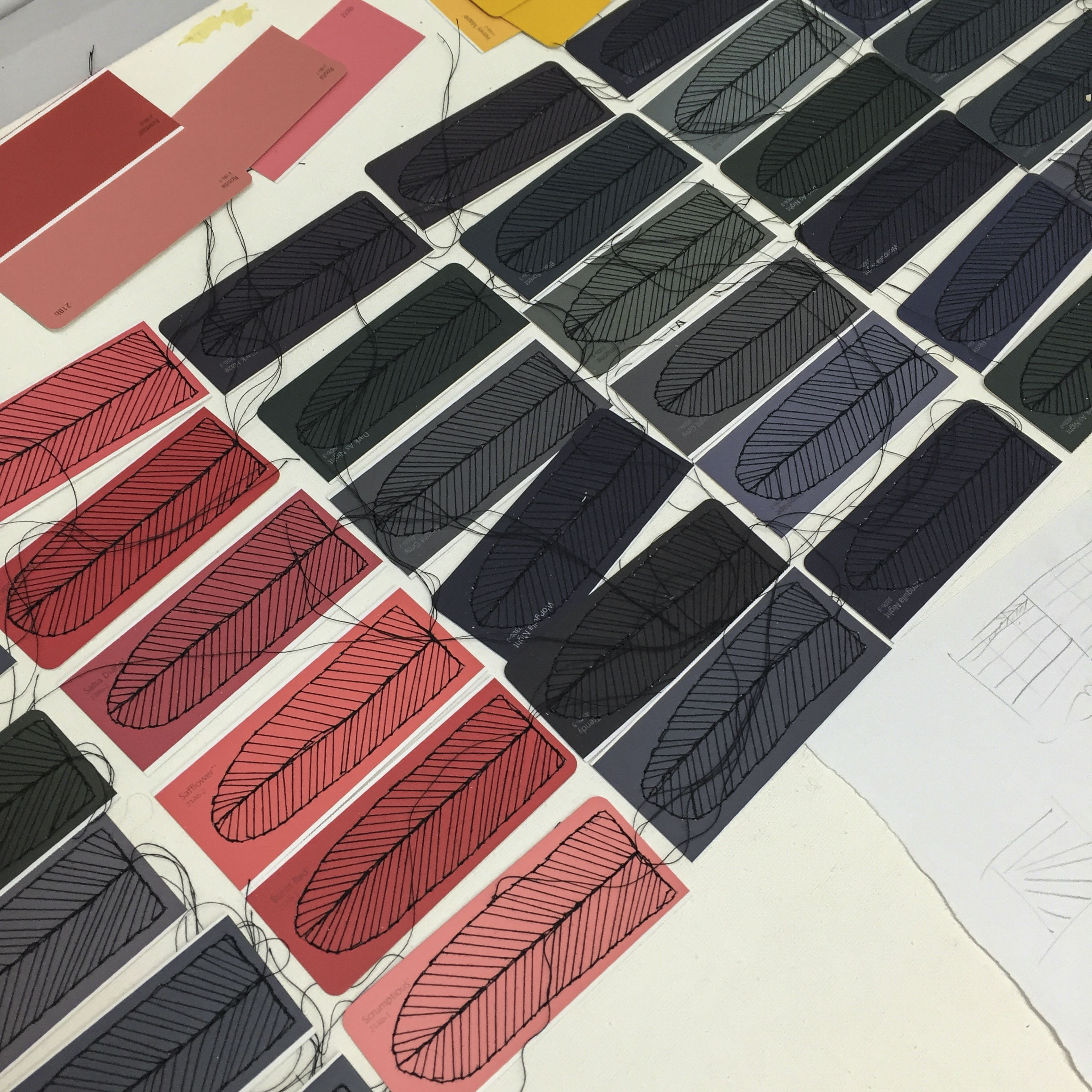 When most people hanker for a weekend away conversely I want now hanker for weekend at home:)
I haven't slept in at home on a Saturday night for many, many weeks and the way things are looking it may be many more before I do.
I love being away but the downside is that every 'chore' that would usually be puddled through on a weekend at home has to be shoved into the my continually growing smaller 'working' week.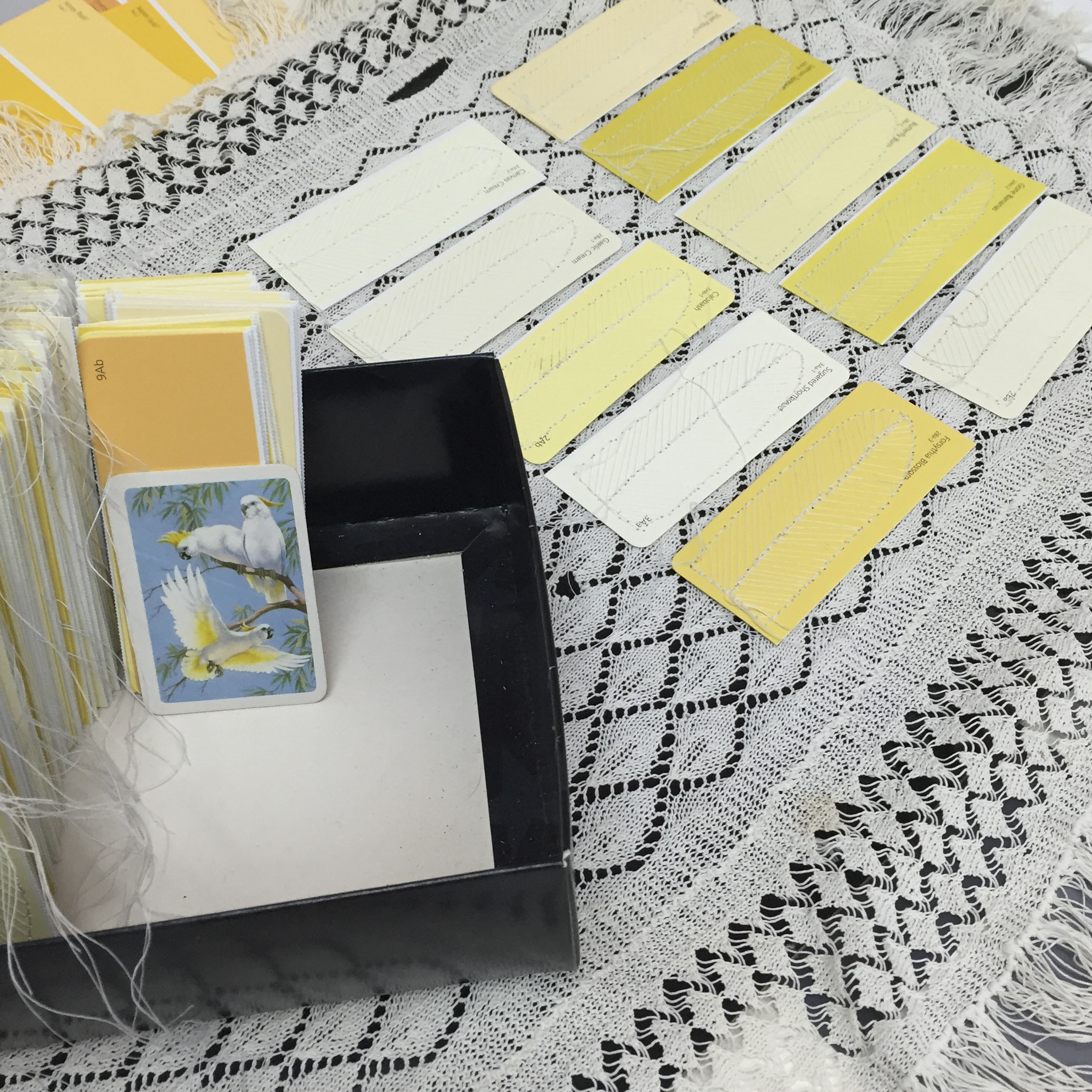 Winter blues combined with a busy but unproductive life have left me feeling out of sorts….BUT….as soon as I identified and fessed up to the problem, the blues and the frowns flitted away, and the good colours/ the good humour returned.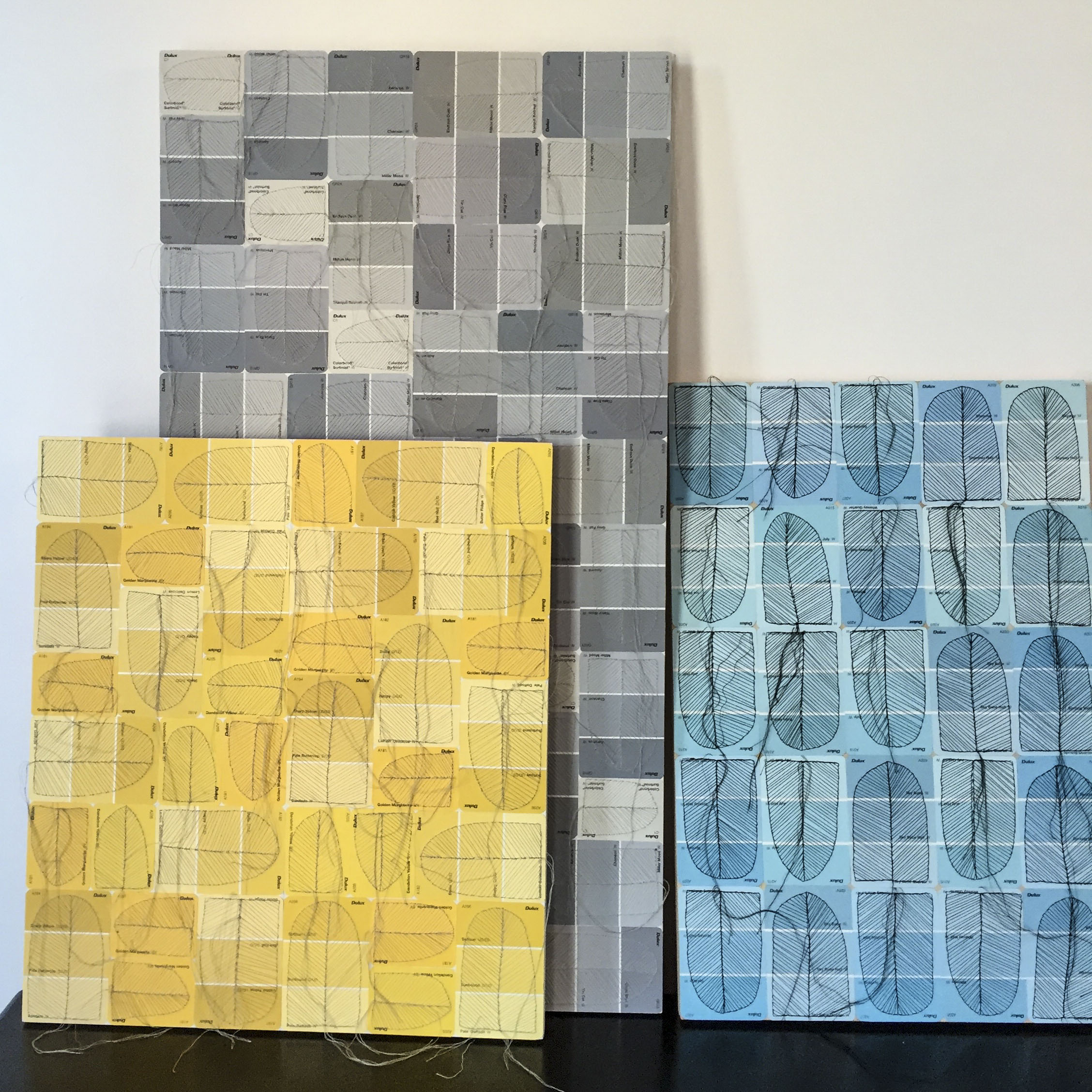 I did finish one framed piece. The blue one in the line-up above.

I finished stitching the murobond grids. A small pleasure acheived in 'waiting' time.
I finished sampling the paint chips to take to Mongolia and, with a brilliant suggestion from my daughter, I am taking a MIX of watercolour and 'normal' pencils.
They are now 'packed' and I am very happy. Can't wait to start.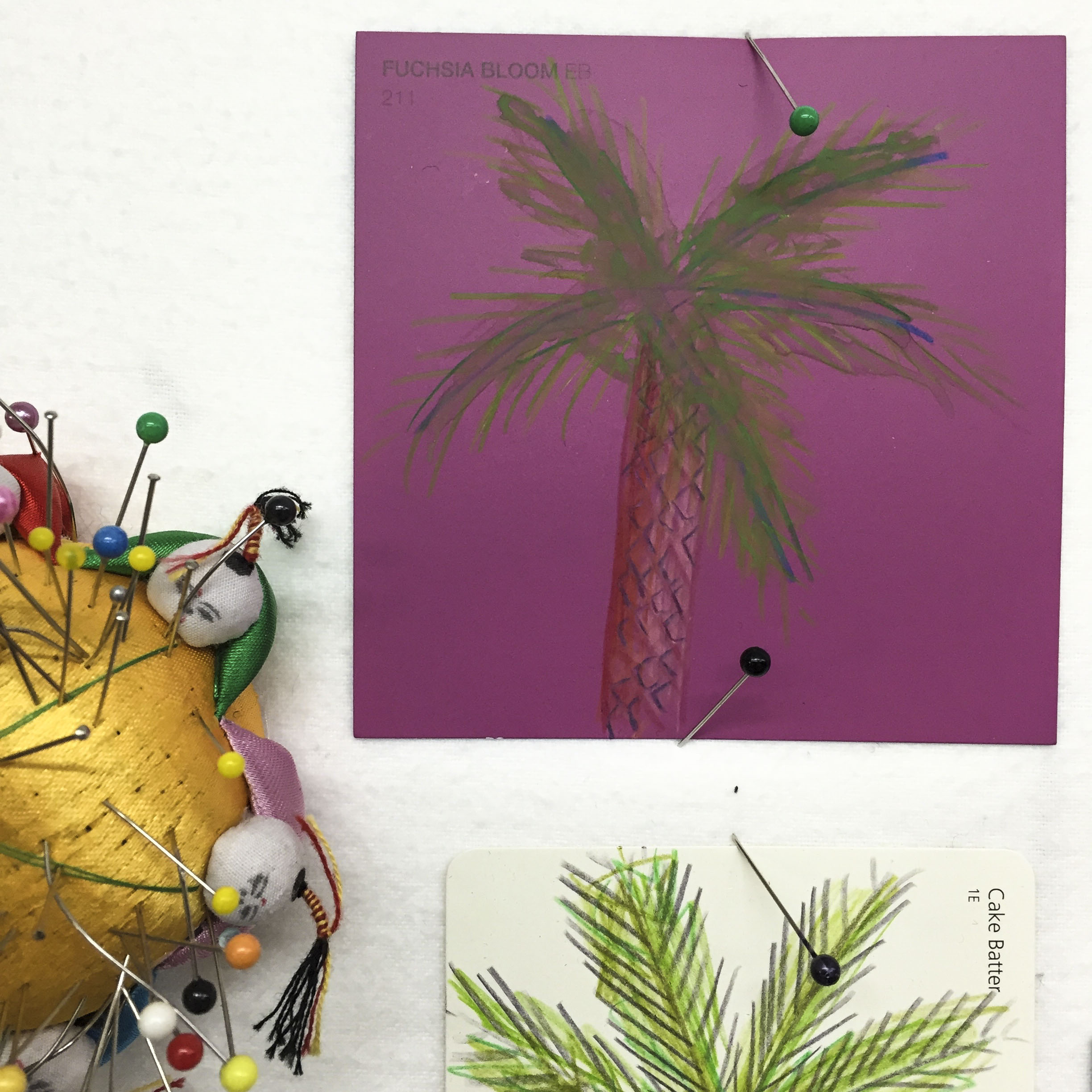 To add to the increasingly better-feeling week, the latest edition of Textile Fibre Forum arrived with an article about twentyONE+ inside.
I know it word for word – I wrote it – but as always with our little twentyONE+ team there were editing rounds to make sure we were all happy with it.
Looks lovely.
I had my first visit to the pool for ages which helped my state of mind and my winterized bod. I have been living with excuses of colds/ blocked ear/cold mornings/bad sleep.
So good for the soul to get lost-in-thought whilst exercising.
I also had my first exhibition visit in weeks.
All is right with the world when I can escape into my own creativity or when I am viewing others creativity.
I am a critical observer and an inquisitive and analytic learner when I view.
So on Thursday I hopped on the train to Perth to listen to WAFTA's Artist in Residence talks and then flew around the corner to see Feltwest's exhibition Macro Micro.
Both were worthy visits, with some lovely work viewed and interesting artists listened to.
There were works and talks that didn't appeal BUT to I can stand away from criticism here  to give everyone their due…… The members of both groups are on a learning/creativity journey but each are at different stages and with different expected/desired outcomes. Good to see allsorts to ground me.
The week flew as always….
Off to the little house after croissants at home on Saturday morn. Funny how a tweak of the routine can be such a tonic and almond croissants at home was a simple treat for us.
By cuppa time, George, Elly and their parents were with us down south for lots of exploring, giggles and important conversations.
There were treats of going to visit the kangaroos, the train, the new ice-cream shop, the co-op, the playground whilst we kept an eye and ear on the mountain bike event that finished on the oval opposite. In a few years the kiddos will want to be on that bouncy blow up slide….
A start was made on a cubby, on a tree stump, made with a dog house!
There was a (mini) bonfire that needed to have twigs brought to it all day.
Delicious in every regard.
Save