WEEK FORTY-THREE (october 24-30)
A few people of late have asked me what I DO. It really got me thinking.
The answer should be simple BUT I have had much difficulty answering each time.
I dither.
Why?????
It find it increasingly difficult to quantify my time in a way that could be answered succinctly. Where do my days, weeks and months disappear to?
Am I wasting my time?
Do I have to be accountable for its use to anyone other than myself?
Am I getting frustrated by not being able to quantify my time? (YEP.)
I want to be able to answer the question with credibility – to show how productively/ legitimately I allot my time.
That I know that I am not sitting on my derrière reading the paper all day is irrelevant. What I feel the question targets, and my bewilderment in finding a succinct answer, concerns my current ROLE in life.
Can I pigeonhole myself? Can I label myself?
Can I promote my worth and the validity of how I spend my time?
And my deep down fear ….am I wasting time?
It used to be easy to answer this question…well, easier….
Most questioners, years ago, only understood what I did if I broke my various roles down into labels – author, teacher, fabric designer.
Saying that I worked in the Quilt Industry was like I was talking a foreign language. Sometimes I assessed the questioner and answered very simply….designer…..I rarely had the conversation go further then:)
I didn't even think about mentioning family & home & other very important parts of my life.
That I have been flummoxed a few times lately and that I now rely on past roles and past projects to illustrate my validity is worrying.
What am I doing????? Who am I?
In clearest way that I know to work out answers, I  write it all down.
So I'll look at WHAT I DID this week, with help from my Day One App.
There is a reason that I love this app. It is here to help my recall. It helps to quantify my time. It records fleeting thoughts.
So this is some of the 'stuff' that I did this week…
My Blog. It takes time – too much time – but I love writing. It is a wonderful way to think and gain clarity and self-worth.
Babysat. Three times.
Went shopping with my daughter and held the baby whilst she bought some new clothes. We both did – it has been ages and we shop very well together so it is worthwhile for both of us.  Also bought some birthday and Xmas presents – a shopping blitz that took only a couple of hours.
Shopped for food. Various places. In opposite directions.
Art
Rearranged my recently completed and in-progress artwork….yep, yet again.
Arranged for a new frame/support to be cut for one waiting in line.
Made progress on my sulphur crested feathers…now on boards? With fabric base? Or printed base? New look? Lots more ideas bubbling…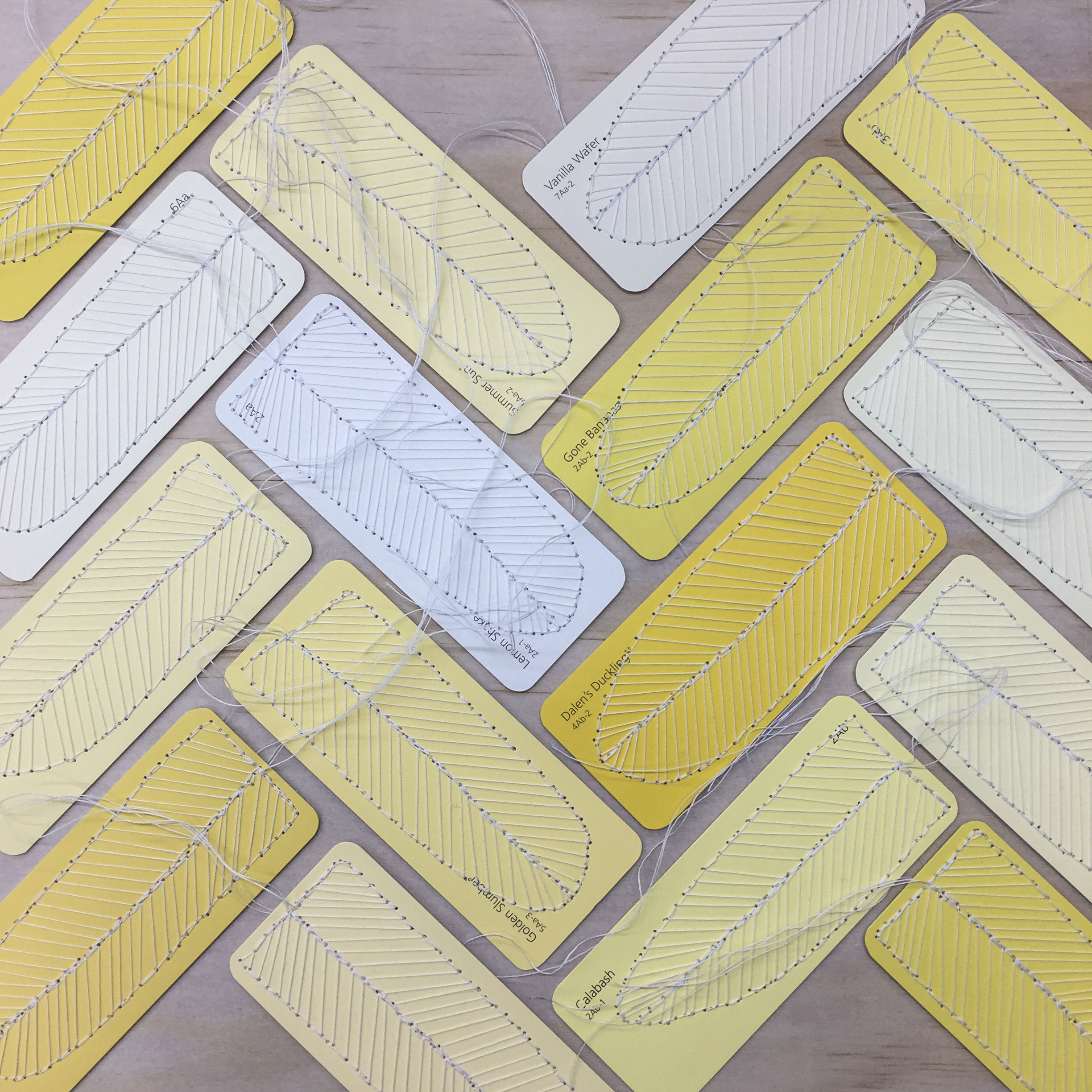 Worked on a couple of bearded blokes but I think I may need to put them away for a while – they distract me but I can't settle with them.
Planned, initial but clear thoughts, for coming exhibition entries. Corralled and expanded these thoughts over a couple of sessions. Hopefully one or some will fly.
Took photos of a friends works, processed the photos and emailed them.
Took photos of my recent artworks. Named, labelled and documented these. (All the while bemoaning my clumsy documenting system. I need to change to a professional system asap).
I packed up three artworks that will be exhibited elsewhere. I then replaced the gaps on the shelves with other works from the wall. Then I replaced those also.
I need to complete more art – I have most of my decent work is on view in the studio at the moment.
Work.
Emails….. heavy on Monday but eased up during the week.
I finally set up a Craftsy account and have uploaded the first pattern of close to eighty???
Why back track like this?
I've had a few customers lately in Australia that will not use foreign sites.
With emails backwards and forwards each transaction takes a good bit of time.
I still hold copyright and I still enjoy my scant earnings.
I will streamline this process in time.
I also checked out Etsy, Ebay and Craftsy, to see which is best to sell some copies of my third book. I have a good stack of them, I have buyers waiting, but I would also like this process to be more streamlined. Hmmmm.
On the home front.
Walked the dog- 2/3 times each day. Not long in distance but slow by the clock.
Vacuumed and mopped the (downstairs) floors repeatedly – mostly because of the amazingly hairy dog. Visitors due for morning tea and a few sessions of crawling babes means a minimum of three times this week and the bloke did it again on Sunday.
Did the usual washing/drying/sorting….4 to 6 loads?
Cooked dinner every night.
In odd moments I grabbed some fresh air and sunshine whilst I did a little bit of weeding, watering and herb planting outside our units. I really need to be at home for a weekend to do this sort of thing.
I buy the 'Mullen family birth-gift' for a nephew's new babe – a selection of our fave books – Peepo, Each Peach Pear Plum, Hairy McClary, Dear Zoo, and I Want My Hat Back. They are then inscribed and wrapped ready to send. I buy them locally to support our local retailers.
Past projects.
The studio is cleared of my works-in-progress, machines etc. for a Wednesday morning tea.
I hung my Mongolian textile purchases for all to see.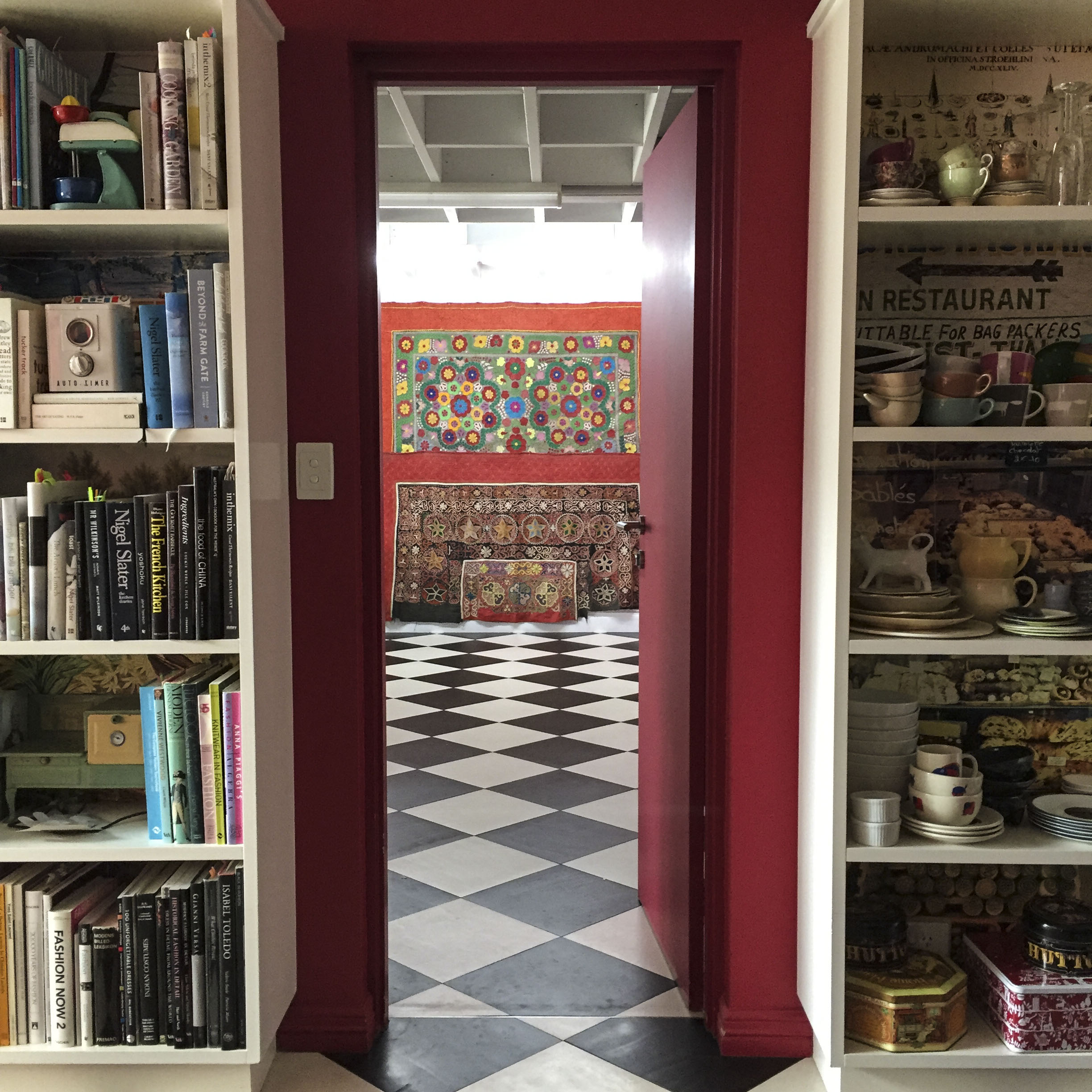 Baked for the morning tea.
Later, everything is then replaced – the slowly progressing works and machines.
Morning tea in the studio on Wednesday for 'Auntie Di' and the some of the SalvageSelvedge crew, where I handed over money I raised from my Studio Sale ($459) for Di's Ethiopian Fund. It was great to catch up with the gals, those that could make it, about sixteen of us. Worthwhile.
Other involvements.
I welcomed a couple of strata visitors in for a natter. We're getting sorted for a meeting in a week or two. I am secretary. The meeting will bring more work….
Personal.
Monday night movie was a long one this week. The Handmaiden.
An early morning swim. 1 km….but only one….a bad sleep week will do that to me.
My inspiring non fiction read is Hand Stitch Perspectives – I consume a chapter a day – usually at breakfast.
I also watched two podcasts over lunches – Trusting strangers and Beauty in Imperfection
On the weekend I dip in and out of a friends beautiful magazine 'Obscura'.
I read The Australian and the West.
Sexing the Cherry by Jeanette Winterson helps to ease me to nigh-nigh land.
Weekend.
On Saturday morn we headed down south.
I weed, finish cleaning the newly commissioned fourth bedroom, construct the bed, store/arrange more things. I construct a dog deterrent around the blueberries.
Rugs that came with the house are washed and hung out to dry.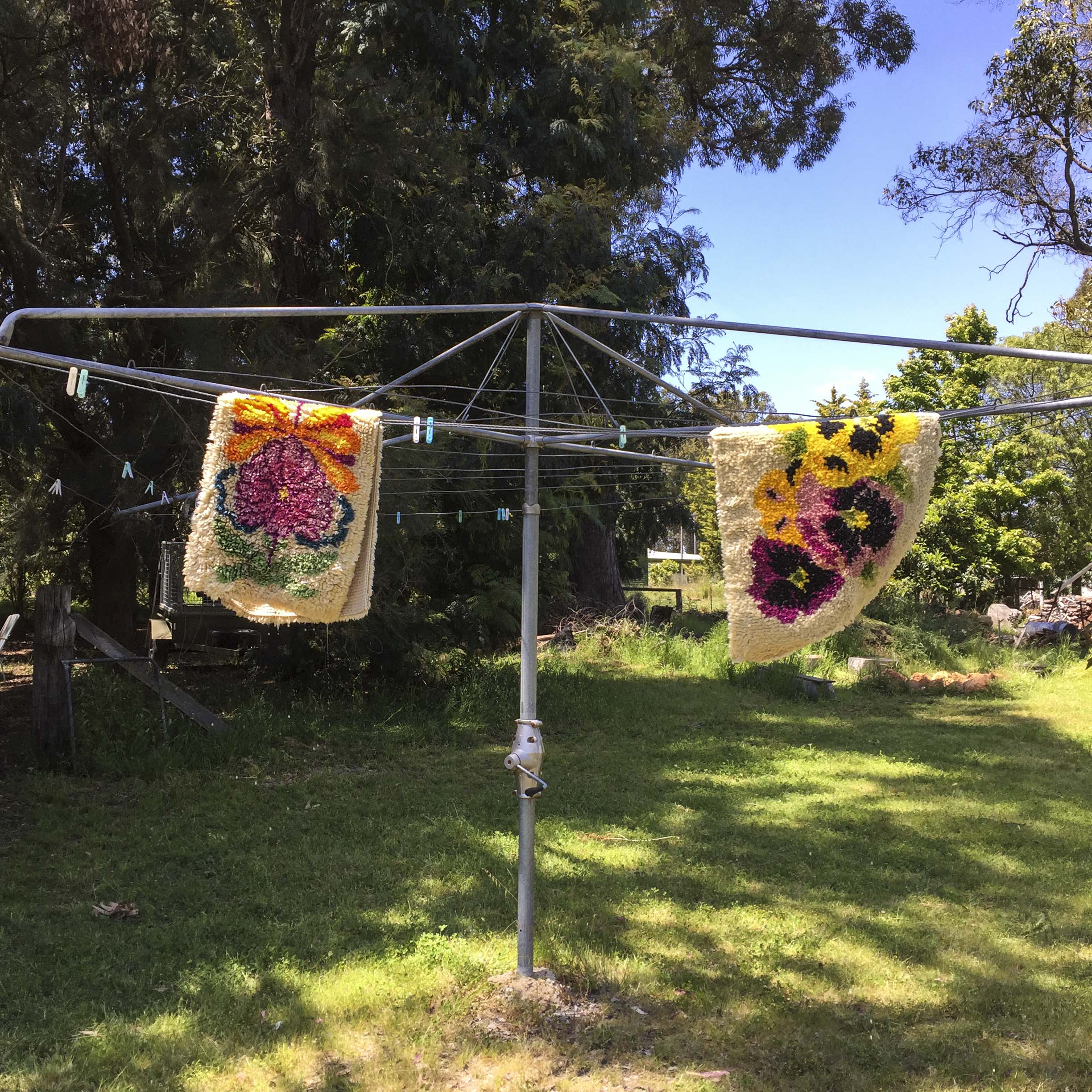 The bloke gets the fire pit going to clear some 'fuel' ready for summer.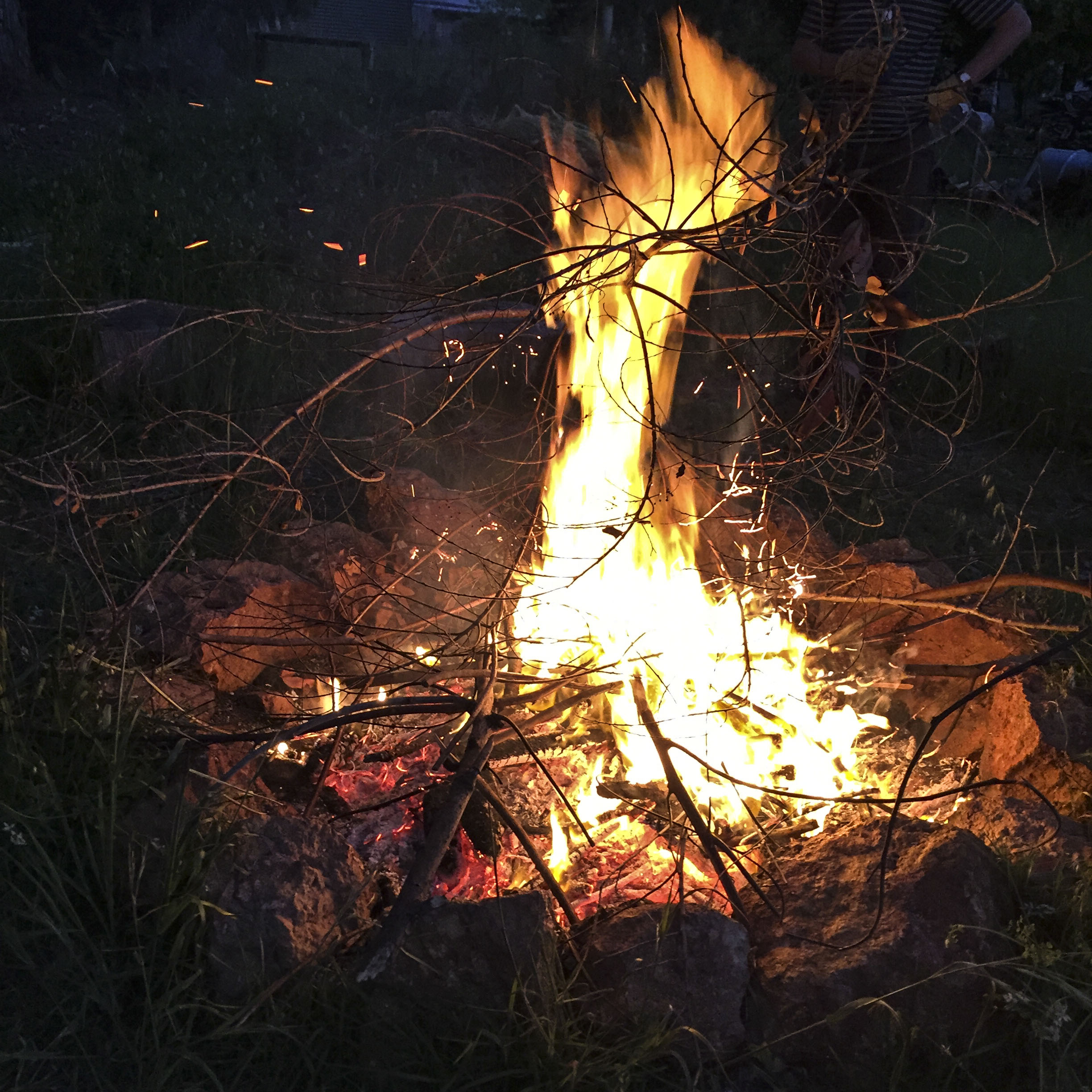 I fiddle around constructively in the kitchen and make some Preserved Lemons.
I make a batch of muffins….blueberry and lemon curd if you need to know?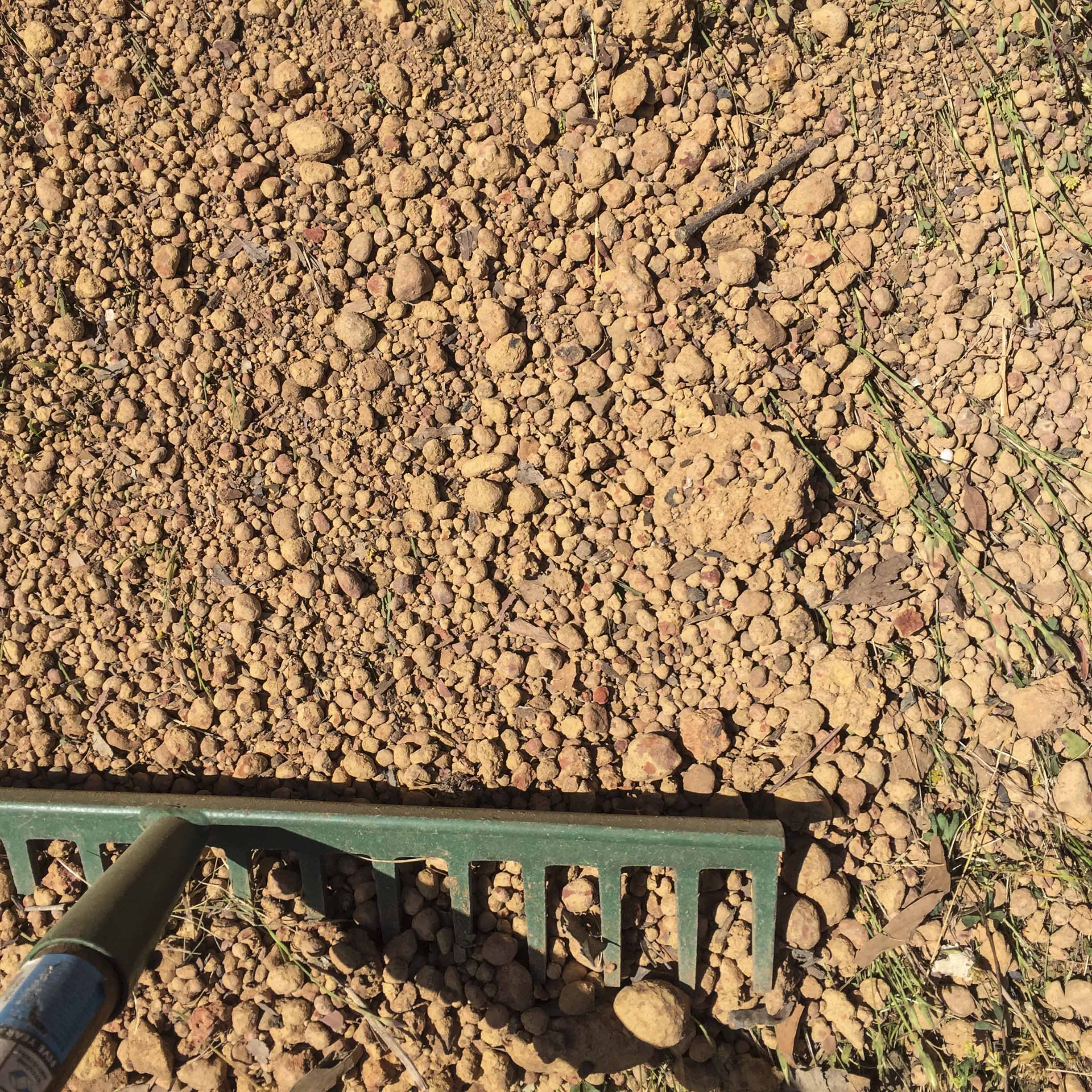 In the driveway I rake through the newly placed gravel looking for old nails and metal. The bloke is digging in the girls shed readying the ground for a new floor. My search will hopefully stop punctures but also my mind is brimming with a new but simple rusty artwork idea….I have a collection….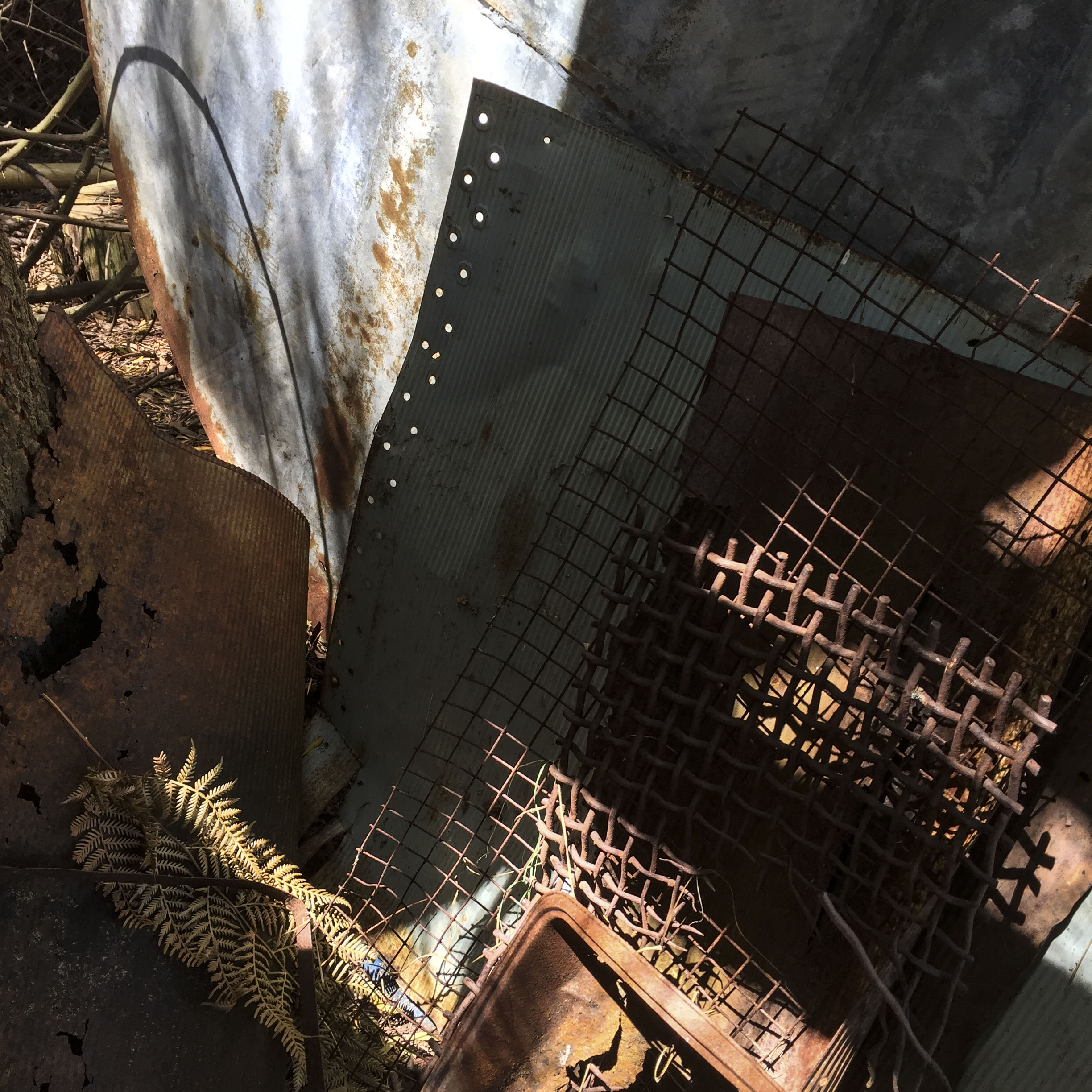 I haven't got time to go over the road to see the Murray Districts Dressage event unfortunately so a pic from afar will suffice as a reminder….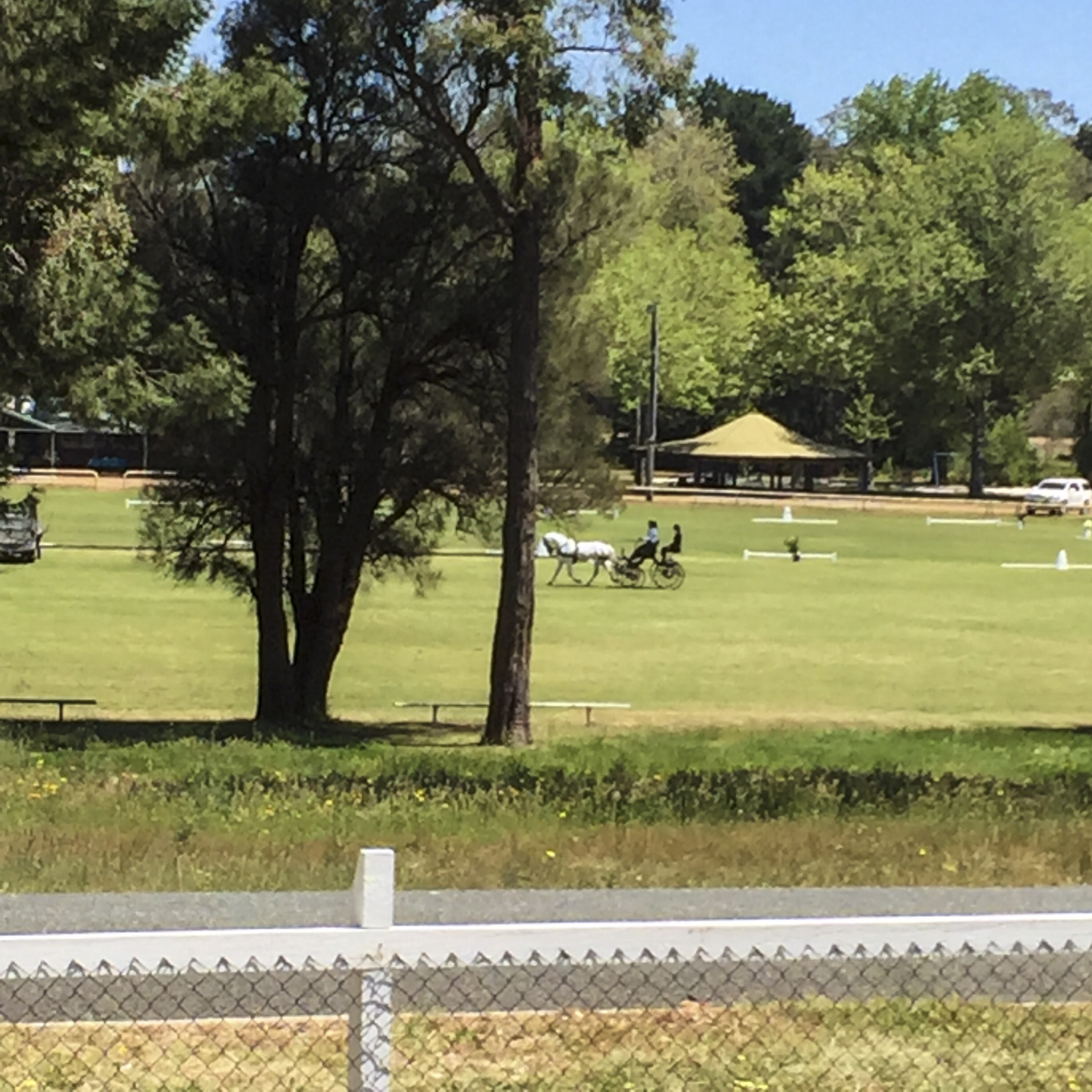 We head home at lunchtime Sunday and I prep and cook a meal for the family.
My cooking/prepping starts as soon as I finish unpacking.
Family night is over by 7.30.
After the big clean up we are shattered and prop ourselves in front of the telly to watch Grand Designs.
Then I read some more…..
This is an excerpt from my small but busy life… the one where I want ART to reign but being with family and with good people is a key/equal/usually overpowering element.
I don't know whether this helps me to me label myself?
I think not……
I am not who I was, I am not retired, I am not a housewife and contrary to how it may seem, my family certainly does not rule my life.
I feel that I am free-ranger, always aiming to improve my life, my surroundings and to always be learning. I've believed from a young age that if my life was fulfilling this would impact positively on those around me.
Perhaps the answer is THAT simple – I live a fulfilling life?
Does A LABEL really matter anyway?
Probably not, but it would certainly make introductions easier.
Save
Save