WEEK  FOURTEEN – (april 6 – 12)
Exhibition time this week was spent at Lawrence Wilson Art Gallery (UWA) to see Yirrkala Drawings. Interestingly I went prepared to not enjoy this show despite friends, whose opinion I value, lauding it. Not sure why I approached it with negativity. Perhaps crayon on brown paper is not my favourite medium?
But it was great. The lighting in this gallery, as always, is superb, and the indifferent application of crayon – the general nature of the medium – was actually enhanced by the subdued, superbly directed light. It helped to create a beautiful uniformity in the works that then drew me into the rich patterning and their beautiful off-kilter nature. I loved the repetition of so many similar themes.
I assumed that I would prefer the bark paintings…wrong again:)
The beautiful book accompanying the exhibition didn't come home with me simply because reading it now will take me off track and my book stacks are way too high already.
I have now added a Pinterest board, exhibition visits, to help me to remember and value the exhibitions I have seen and experienced. I will try to backtrack to show others I have  seen this year – many of which have slipped from my mind already.
This board will simply be another form of diary keeping, marking the weeks, marking the things that help me to learn and grow.
Interestingly, trying to gather images of the exhibitions is quite difficult so I may have to be happy with one image though I would like more.
Otherwise the week has been short and much the same;
Another Pattern
Basketz, a real oldie, is now up on Patternspot.
Thematically it works with the fruit quilts recently uploaded.
It is good to have another one off the list…. eleven 'major' patterns to go, then there are some 'maybe's' and perhaps three 'newies'.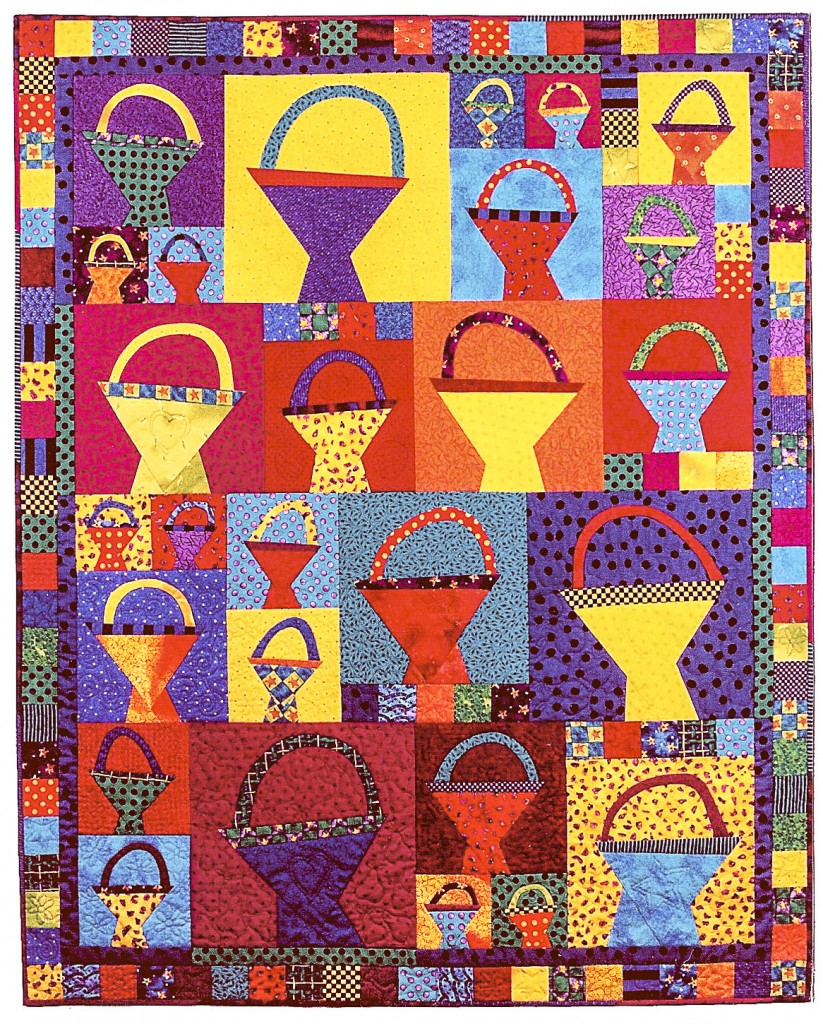 Many Feathers
I'm soldiering on with these. Starting a new set is like starting a school assignment but as the colours build up they draw me back to the table.
I have to take frequent breaks to rest my drawing muscles which seize up (though this week it is my left arm and the 'holding' fingers not the well seasoned right arm).
I am now in full flow, drawn back to drawing like an addict.
I missed my weekly quota by only 15 – I simply ran out of week.
I did complete 348 though….(I needed to count them:)
No new reading…still happily moving through The Making of Home and Lark Rise.
Suitable reading for a wet autumn week.