WEEK  TWENTY-FIVE – ( june 22-28)
As mentioned in the previous post, this year I have taken on things that have kept me chained to the computer over the past months – just when I saw myself being able to produce a new body of work in a timely and prolific manner. Best laid plans….
This past week has had me doing my bit for OZQUILT – a small but very professional group dedicated to the cause of ART QUILTS in Australia.
I have been a member of OZQUILT for many, many years but have rarely participated in events. 
I've had little time available and, although Art Quilts are a genre I believe in on many levels, personally I have had little time to indulge in their making.
I have instead worked within the 'quilt industry' with a similar yet different focus.
My slow meander back to the world of Art and Art Quilts was initially brought about by the desire to cease travel, fabric design, book and pattern writing.
For a few years I then focused on teaching in my studio and working on Community Projects.
However, of late I have increasingly felt the need to change the level of my thinking and become SELF-focused on my making/my journey instead of concentrating on helping others with their growth.
Salvage/Selvedge was, of sorts, my swan song in the 'commercial world' so that I could focus on singing my art based (black) Swan project.
However, time last week was spent writing a course/course description for a class to be held in October at the National Wool Museum, Geelong, Victoria.
OZQUILT will have their biennial conference there as well as their top notch exhibition – Art Quilt Australia 2015.
I have been asked to present a talk on Salvage/Selvedge and also a design class to offer inspiration for those on the cusp of quilt change.
I love museums and have become increasingly inquisitive and lustful about their collections. 
The information, the beautiful, the ugly, the unexpected, the stories!  
So I have based this class on pieces in the collection of the Wool Museum.
Selected items will be used as starting points to illustrate ways that anyone can tackle design.
We will spend the day working through ideas based on the chosen items and expressing what these items contain in words, sketches, cutouts, silhouette and stitch. Whilst working on paper and fabric we will be eyeing-off our designs' suitability for quilt making.
I've spent a little time this week whipping up some samples to illustrate approaches and design solutions and will do plenty more before the session. This first foray into sample making is based on a trophy in their collection. I could have chosen many other items with many other approaches and will likely explore and sample more before the class.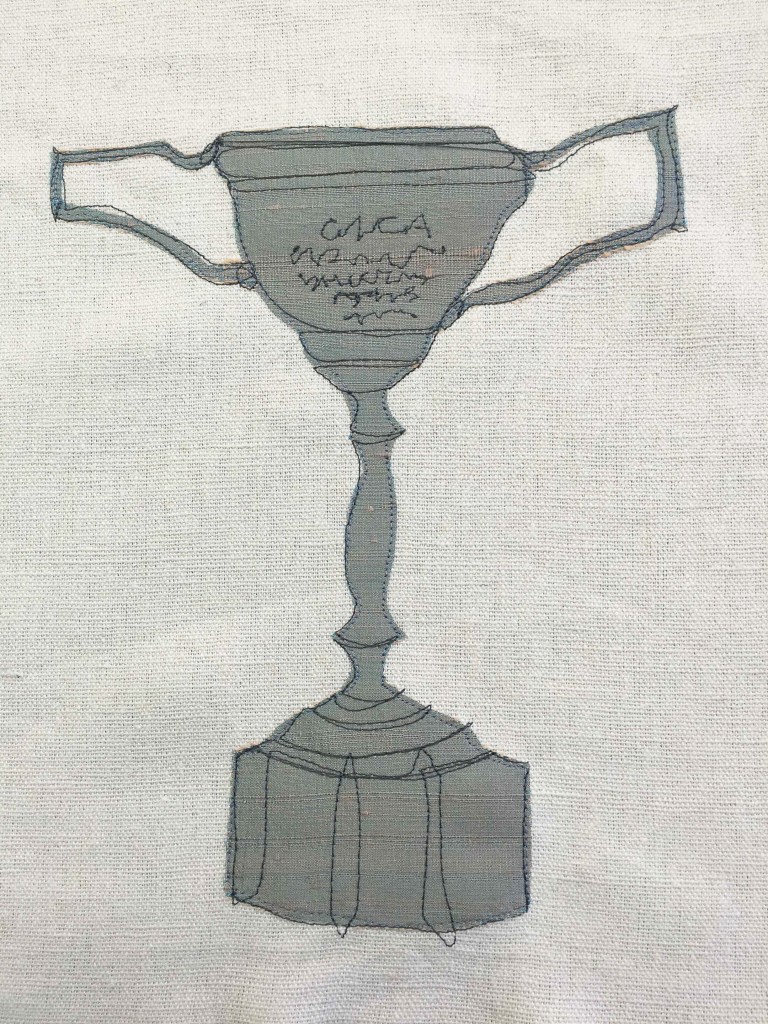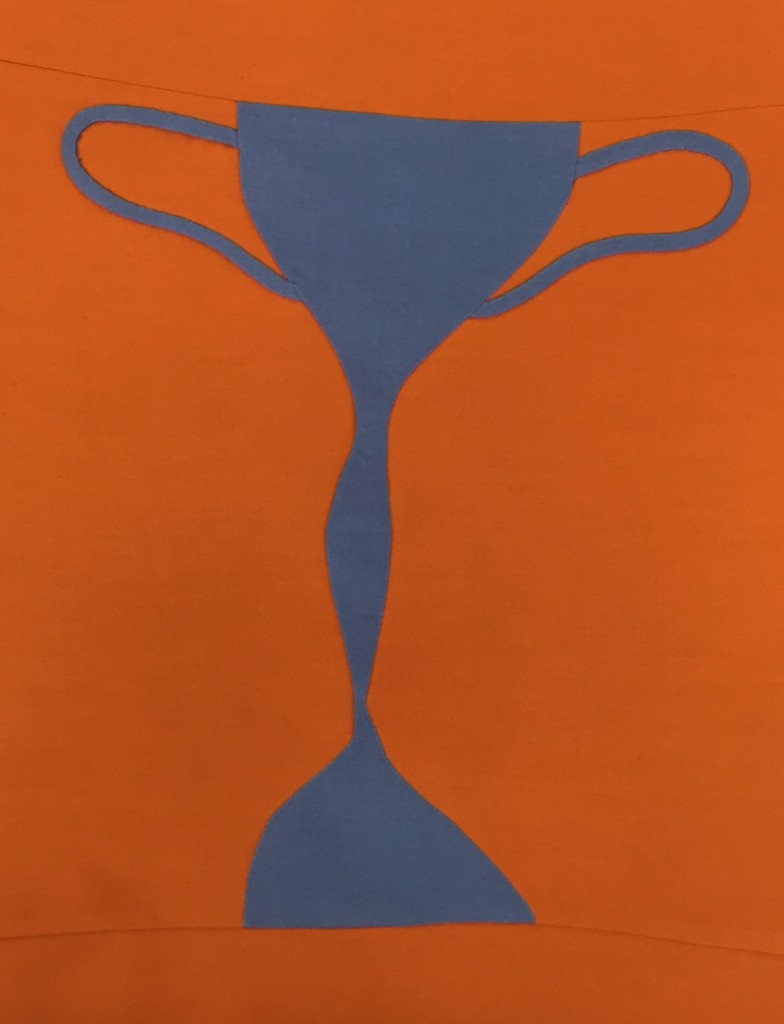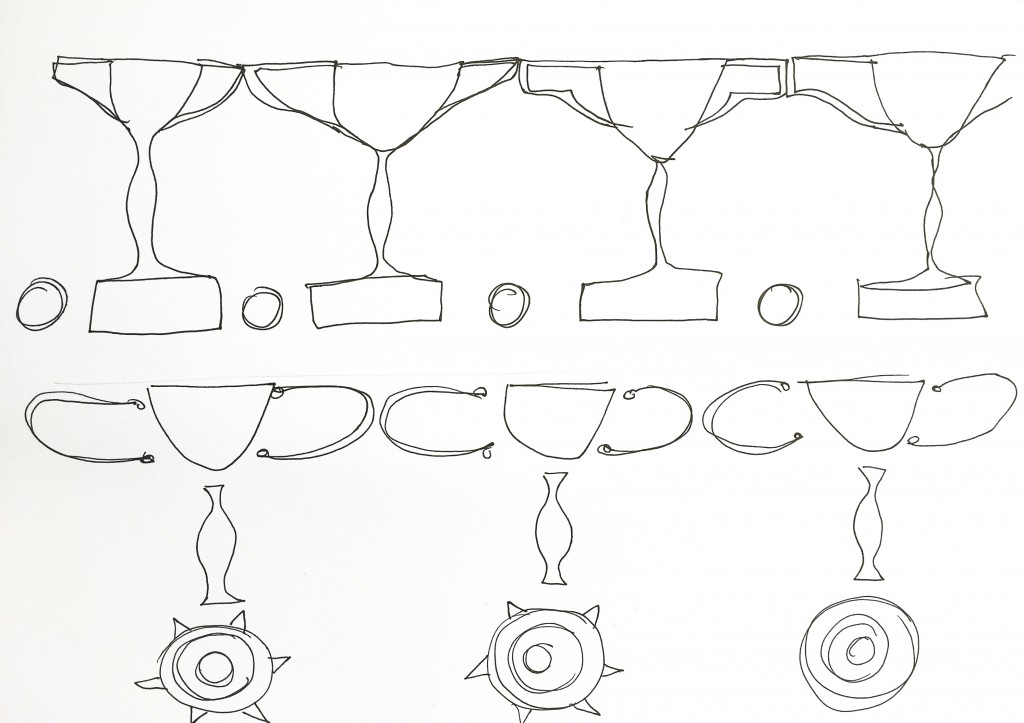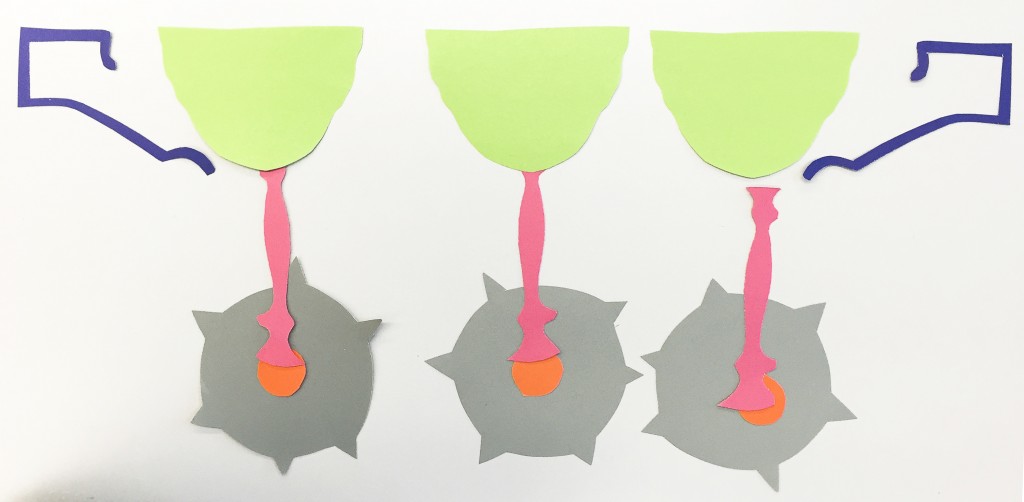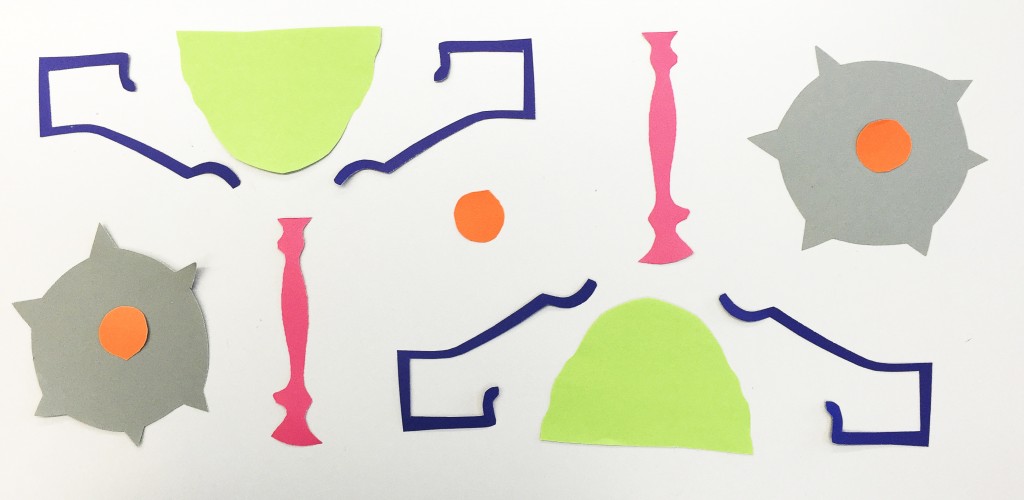 It should be a great day for all skill levels – I love these bouncing off interactions, these reactive problem solving collaborations.
We will all surely be excited by the possibilities.
I'm also getting a bit panicky – I need to put the skates on with Feathering the Nest #1.
I have printed a pile more Weldon photos in preparation for the extra feathers I will need.
I have decided upon the backing for the quilt – one layer of very heavy hemp (cream) will give me the stability I crave for the application of the feathers.
I have also backed, batted, turned and closed the feathers already made. A pleasant job to do but it seems very time consuming/time wasting – until I realise that I have completed many, many little feather quilts – there will be no need for extra quilting later.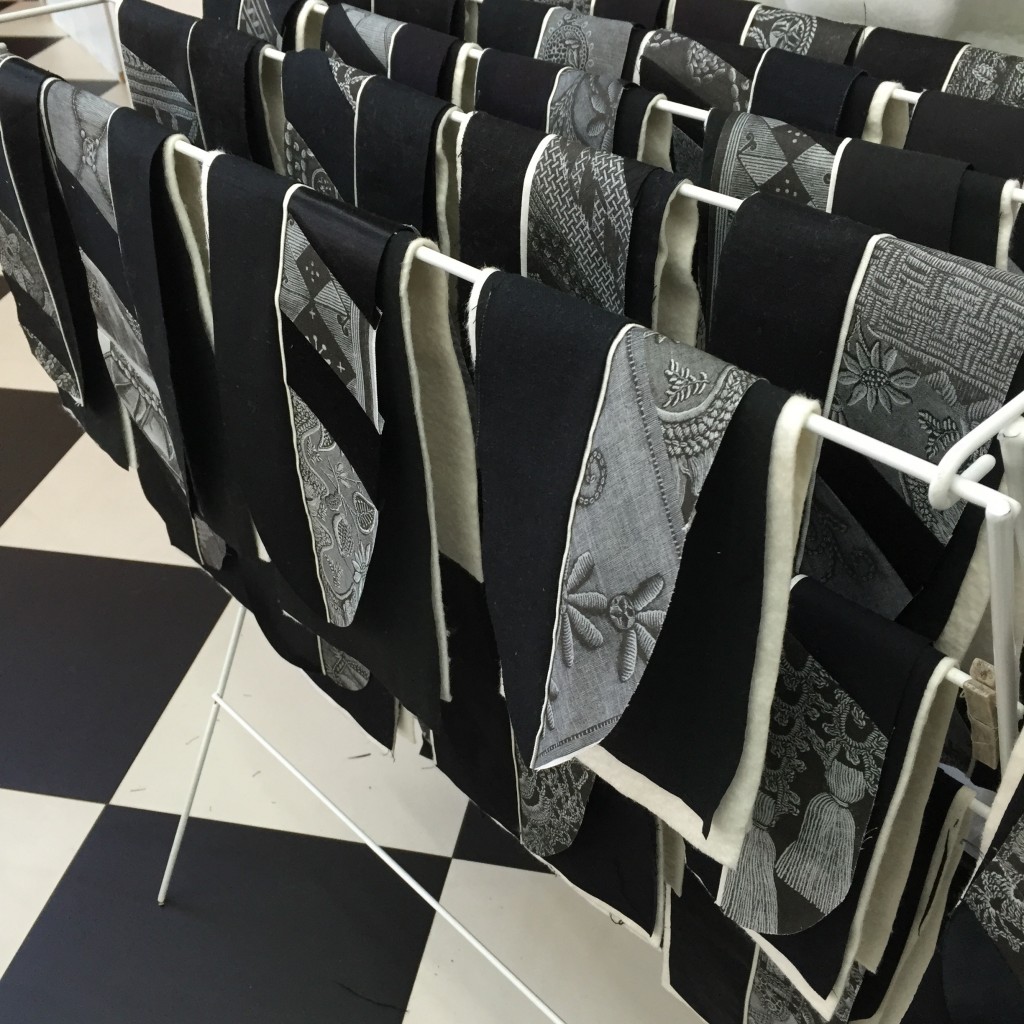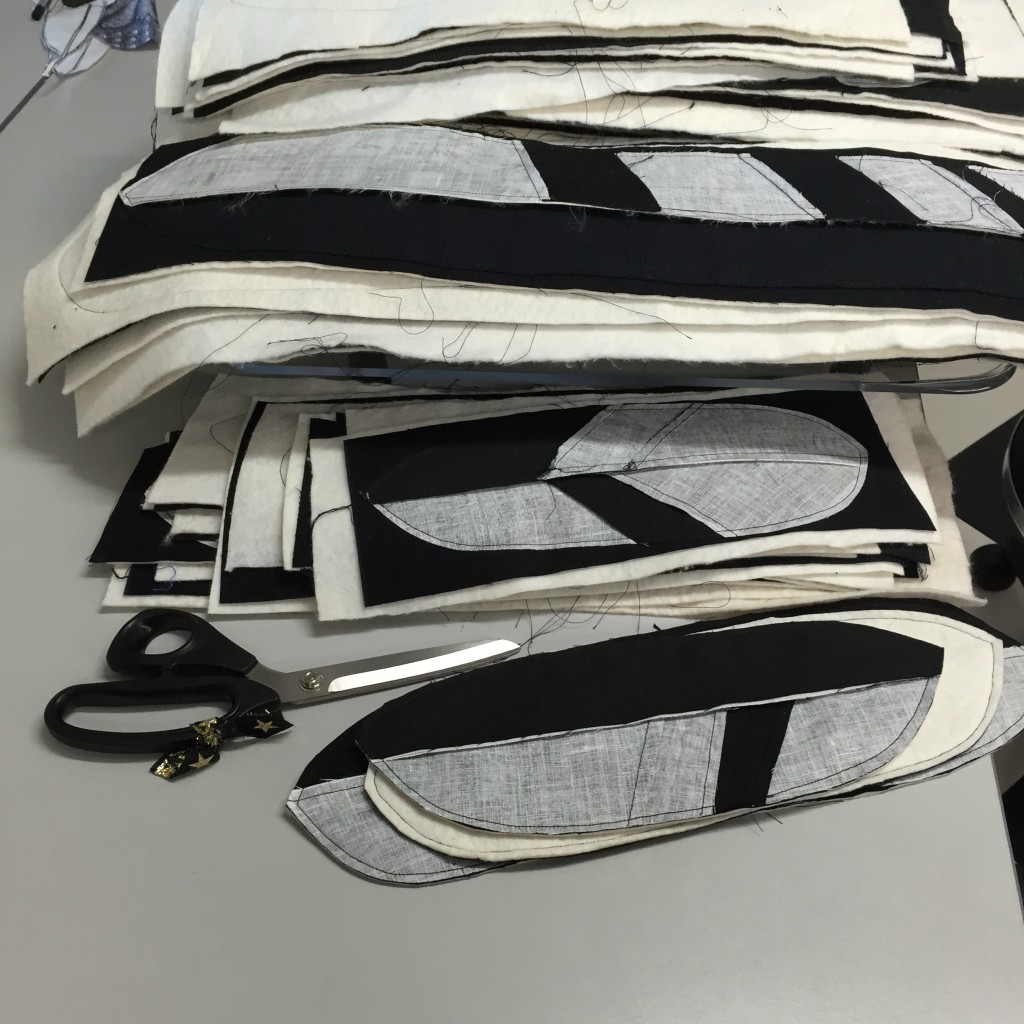 Friday was Zoo day #2 with Esther, George & Katherine.
The Zoo is different every day with some animals awake that were asleep last time, different paths to follow, and always the Meerkats to keep us entertained.
I did not take a camera, other than my phone, as my head needs to stay in toddler land not on an art filled journey….. such discipline!