WEEK  TWENTY-SIX – ( june 29- july 5)
I have been really pleased to have had a friend from Uni days visiting Perth for a short time, much of it spent with me. Very little else was achieved this week but I was happily prepared, and excited, to participate in this timely mid-year break.
Although Helen and I catch up regularly when I visit Melbourne, it has been a big treat to have her in my home and my studio.
Visits of creative friends are a beautiful way to reflect on where one has been/is/is going – as conversation plays catch-up in an often disjointed or excitable way.
Helen has a beautiful little garden studio in her Geelong backyard – which is also beautifully full of native plants, chooks and…. guinea pigs.
When we were youngsters she was a painter and did beautiful portraits of her friends. 
Now she teaches classes in mosaic making under the name Flock of Birds.
Like me, she has also spreads her knowledge and friendship via local Community projects.
Again, like me, she is also rediscovering art forms of value to her.
For example, we were both interested in dolls – not the twee types of course, but antique, old and artisanal beauties/uglies. For her perhaps it was a form of portraiture, for me I think it was obviously the textile aspects but I think it was also the story they told, the connection they gave.
Helen is, as usual, being inventive with methods and the photo of the prototype is beautiful/covetable!
Another lovely little thing to mention is that Helen stitches when travelling – and I don't:)
She makes tiny little 'jewels' with fabric and thread – almost like she is creating the broken ceramic pieces she uses to build her mosaics. If we weren't too busy talking and excitedly lurching from one topic to another I would have remembered to take some photos.
It was also lovely to watch her explore my very visual, very colourful, very open home.
…
I have a few artworks of hers amongst my precious possessions.
One, an embroidery she did as a wedding present for us, where she brought her portraiture skills into play beautifully, (remember I was the textile bod)!
For as long as I can remember it has been in our bedroom.
It currently rests behind both the current book I am reading – though not today – and a precious op shop find ….a glow-in-the-dark Casper.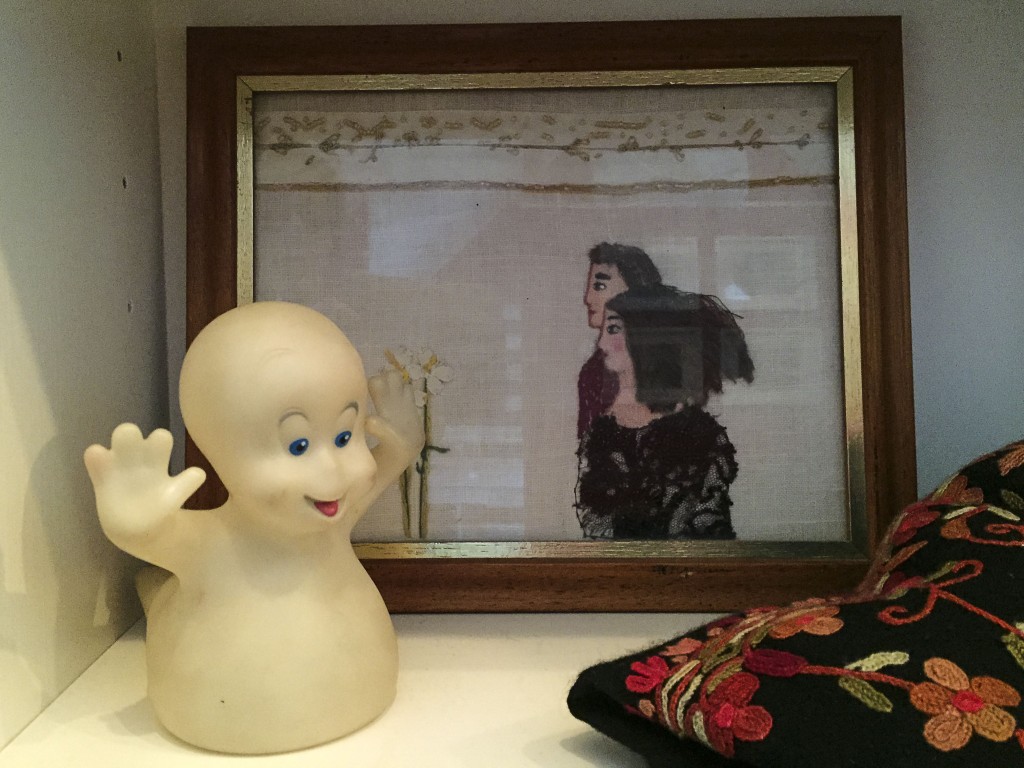 Obviously, precious to me means that it brings me connections…of my past, of family and of friends.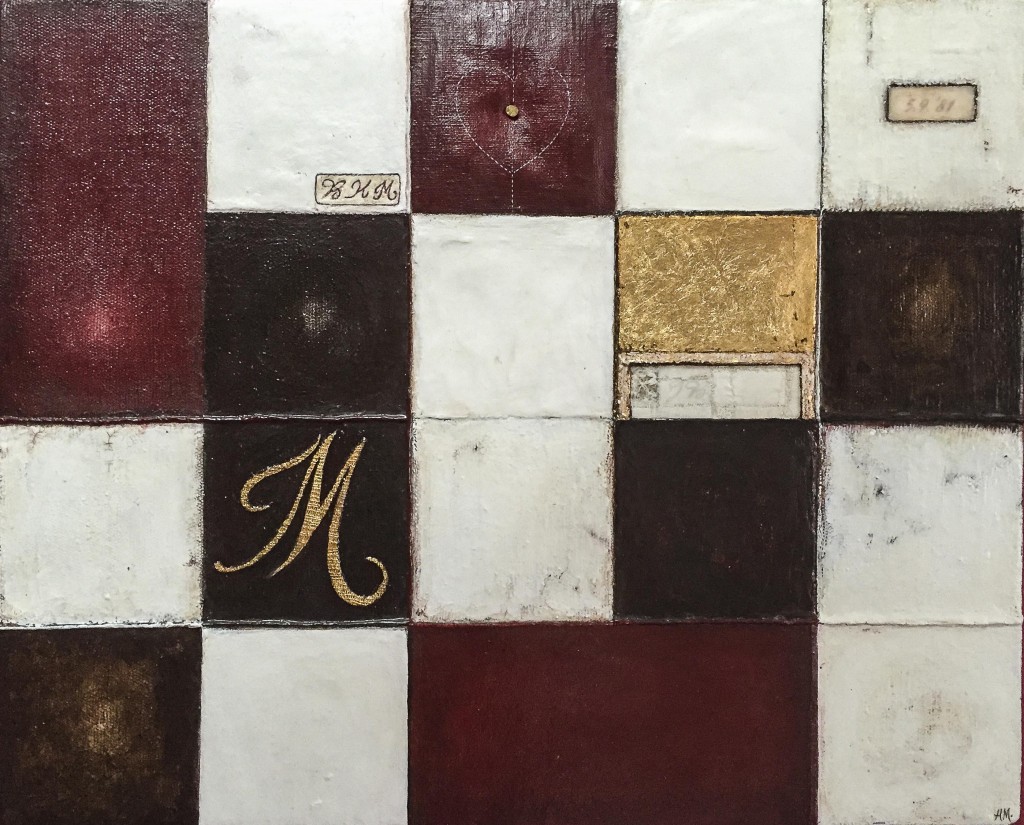 Another is a piece we commissioned for a wedding anniversary.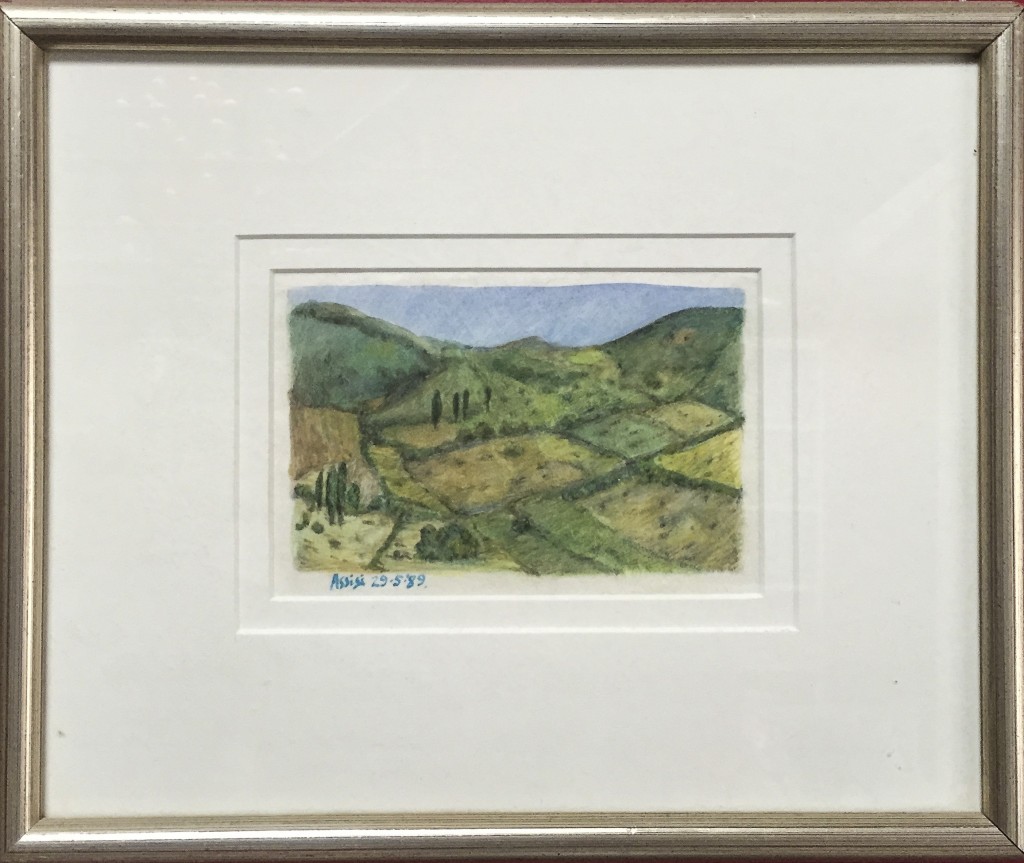 There is a sketchbook landscape from her travels to Italy. She did end up marrying a beautiful Italian/aussie bloke fittingly.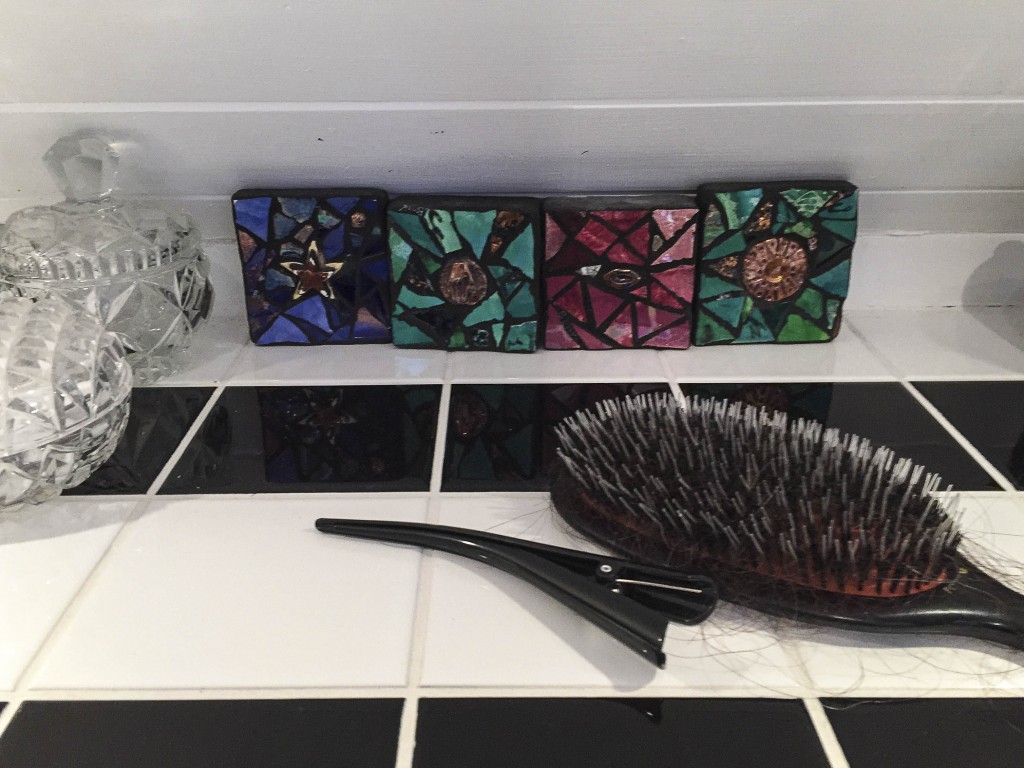 Most poignantly are four tiny mosaic pieces she made for the bloke and I when, in turn, each of our parents died. They sit in our bathroom amongst the ordinary – but these are far, far from ordinary….
The week included visits to Fremantle, Fremantle Arts Centre, Kings Park and a few dinners, lunches, cuppas and meetings with family and friends.
The highlight, for both of us I am sure, was simply hanging out in the studio with our leapfrogging conversations and darting explorations.
A VERY precious part of the week.
Friday with Esther included a damp visit to Freo to the Wintergarden where we watched ice-skaters and snowball throwers enjoy themselves.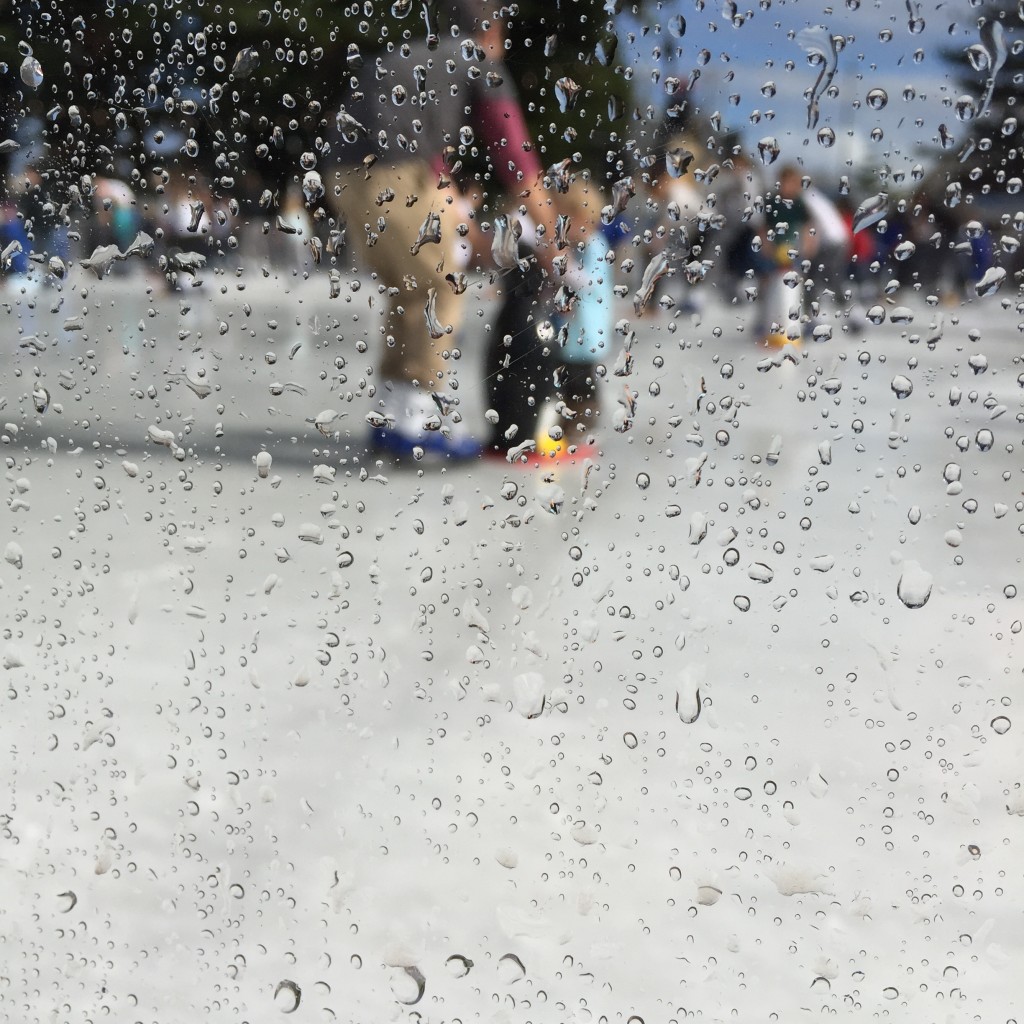 A lovely little sojourn.
I am increasingly appreciating my Esther-days where we set out to see what Perth has to share with us.