WEEK  TWENTY-NINE – (july 20-26)
The first half of the week was spent finishing the first FEATHERING piece.
Firstly, I needed to pin down the feathers needing hand stitch to hold them in securely in place. The feathers are three dimensional and machine stitched down each centre but, despite being made to lie flat, they need to present evenly on the wall and to form a solid front with no peeks through to the backing. It was another pin-pricking couple of days.
Next I needed to trim the backing and secure this.
Rough hand stitch using black Perle 5 was chosen to be both a visual juxtaposition from the very ordered front, and a way to add a strong hold from front to back, with a firm edge.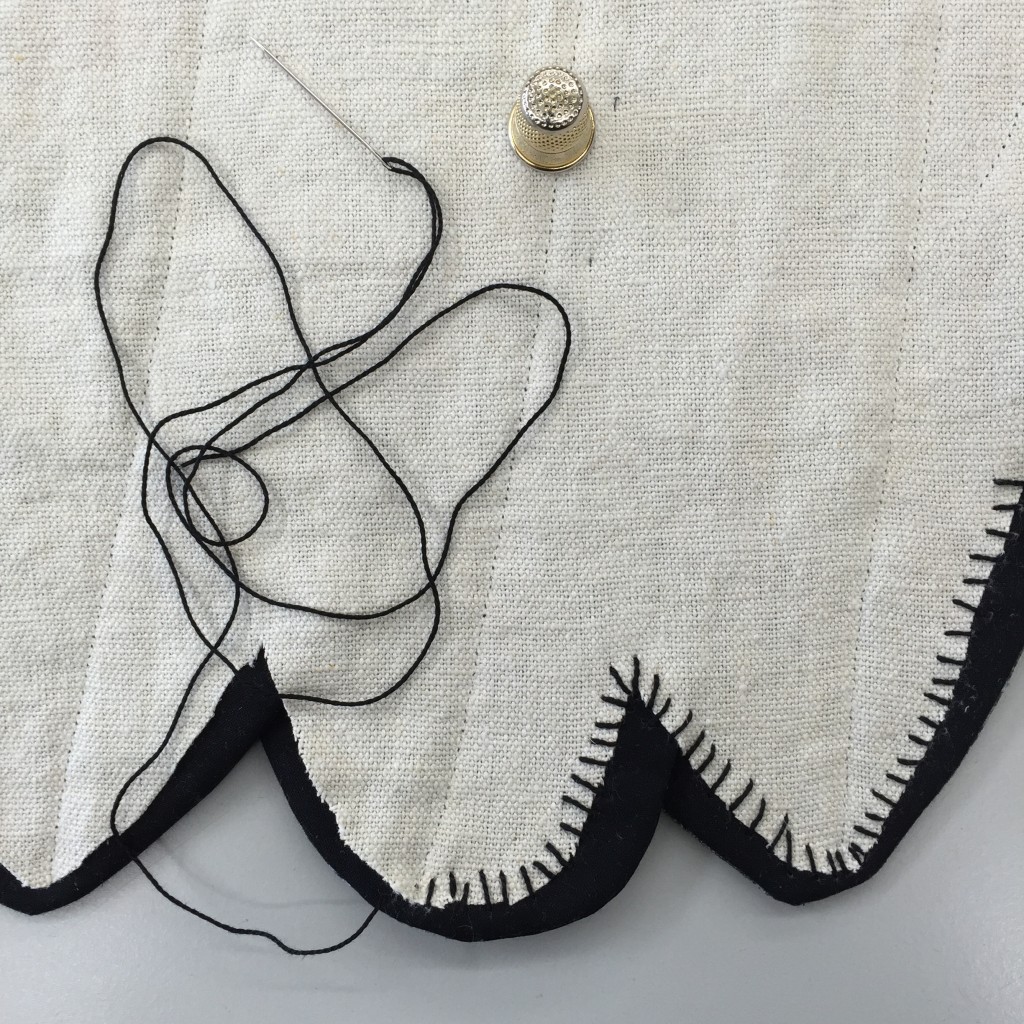 The quilt is now back on the wall, finished and awaiting photography.
The workings of this piece are now all cleared away.
Time for the Laminex pieces to get back on to the table….
I'm still not quite sure of the first Laminex piece but I will get my brain back into gear and work through both design and technical quandaries as quickly as possible.
I look forward to resolving these…. with trepidation laced with excitement.
I am exploring unknown territories again.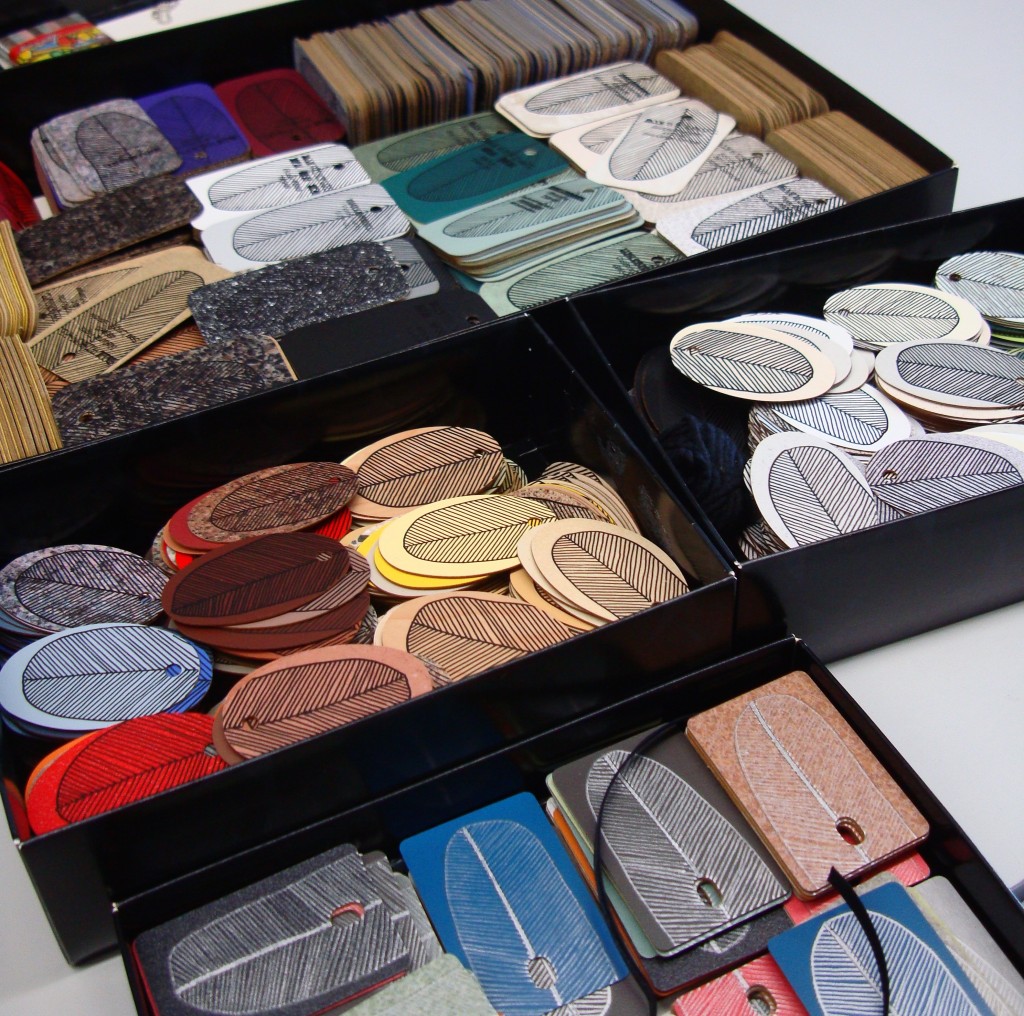 Winter here, as anywhere, is cold and flu season.
The bloke has been knocked down with the flu this week and has been kept well hidden everywhere he sits or lies, by piles of toasty warmth – all of my own making.
Instead of two light quilts on our bed in winter, our bed has had three layers – with two of those giving plenty of weight and warmth.
Our year round silk quilt is now topped with a wool quilt and then it is in turn topped by a 'rug' made of recycled jumpers.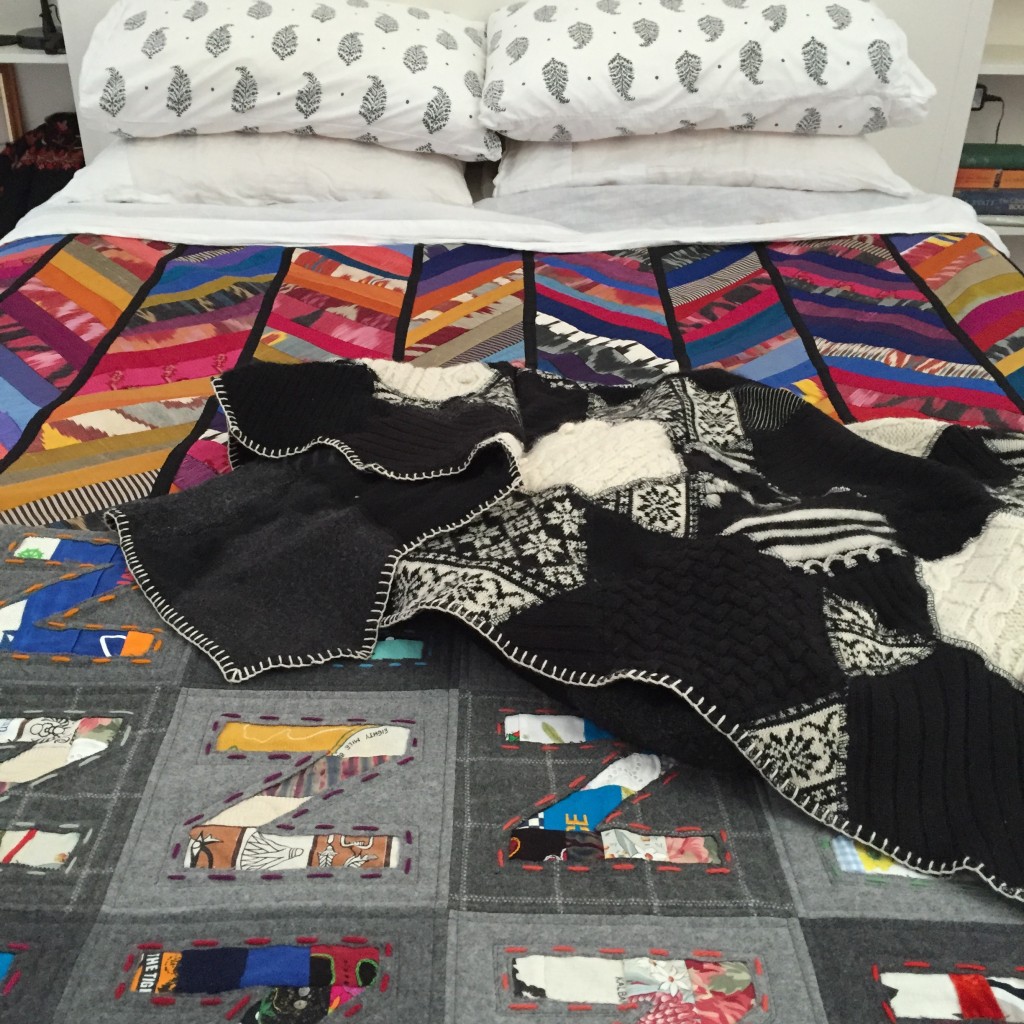 The downstairs couch has also been a scene of warm coverings with another 'rug' of family jumpers joined by a woven alpaca rug that I spun and wove in my last year of high school.
Cotton quilts are lovely but not what is needed when chills hit and one is chasing warmth.
I do so love wool, it's feel and it's weight and I really enjoy making quilts with wool – the pace and processes change.
The jumper 'rugs', both reversible, were initially made to use up old family jumpers with the bonus that they are also delicious to be curled up in – their slight stretch is so comforting and enveloping.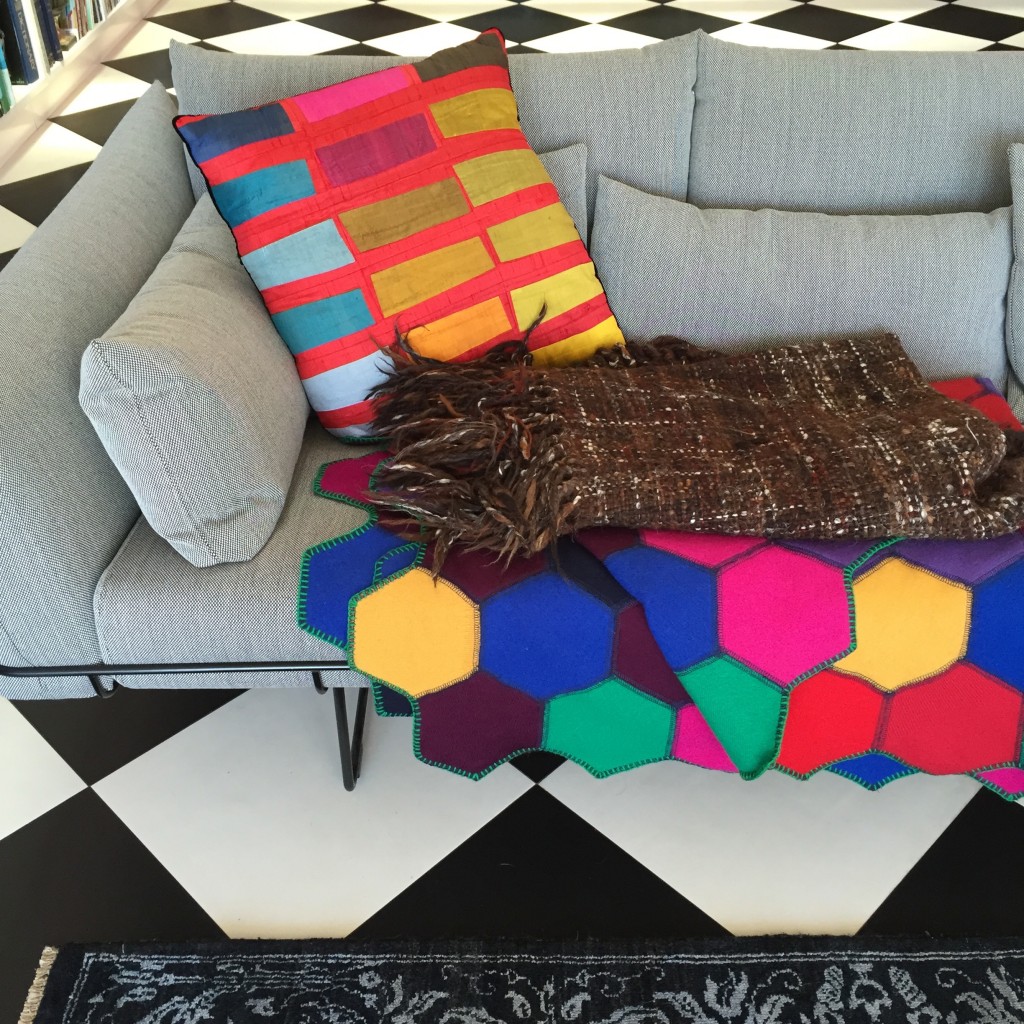 My days and years of making quilts for STARGAZEY had no grand story to push out.
It was about technique, and design, and rule-breaking ways of making.
Of passing on the joy and ease of cutting and stitching.
Of the belief that many people were freed by my methods.
With blocks often chosen for their ability to tie in with the fabrics I designed for Marcus Brothers.
The fabrics, the patterns, the books and the teaching all had to pay the bills and wages on a tight six month turnaround.
When I decided to stop traveling for work the business slowly unwound leaving me to reconnect to my community – something I had really missed – and to teach locally.
It also meant that my audience could be bought along for my next ride.
I didn't want to work in cotton – I wanted to explore linen, and wool, and silk, and whatever I had in my possession or came under my radar.
I was still in functional mode as I needed quilts for ME.
So the silk quilt, Quilt As You Go Strippy, was made for my bed, and for a class, and then became a pattern.
The wool quilt, Catching Zedz, was made from fabrics donated by attendees at my 50th birthday weekend, and then used for a class, and then became a pattern.
The black and white 'rug', the first One Block Wonderz is reversible with the hexagons paired back-to-back and overlocked together, and then was used for a class, and then became a pattern.
The red 'rug', the second One Block Wonderz was made to use up more jumpers and as a another class sample.
I love how my business/my work started off as a personal exploration and has slowly come around full circle…back to my original intent.