WEEK THIRTY-EIGHT – (sept. 21-27)
If you've been reading my blog of late you will have noticed an increasingly stressed undertone….but not this week.…
Ages ago I promised to take a few friends to our little house, to get together away from it all, to relax and to stitch.
It turned out that this was the week for me to forget emails, deadlines, meetings, presentations and weekly regularity. Timely.
Over three nights, four friends came and went in various combos.
My major request was that they understand my need NOT to organise anything (except clean sheets & towels).
My minor request was that they simply 'empty their fridges'. We would cobble together meals/go to the local cafe/go to the pub – just like we always do there.
It isn't that I don't want to cook- it is simply that we are too busy renovating house and garden and enjoying the family….plus the present kitchen is tiny and the oven is a total shocker!
So from Monday arvo to Thursday morn self-directed activities ranged through binding, cutting up old knitwear, stitching, shibori prep. and natural dying.
There was also plenty of relaxed imbibing, snacking, lazing and lovely gentle conversations.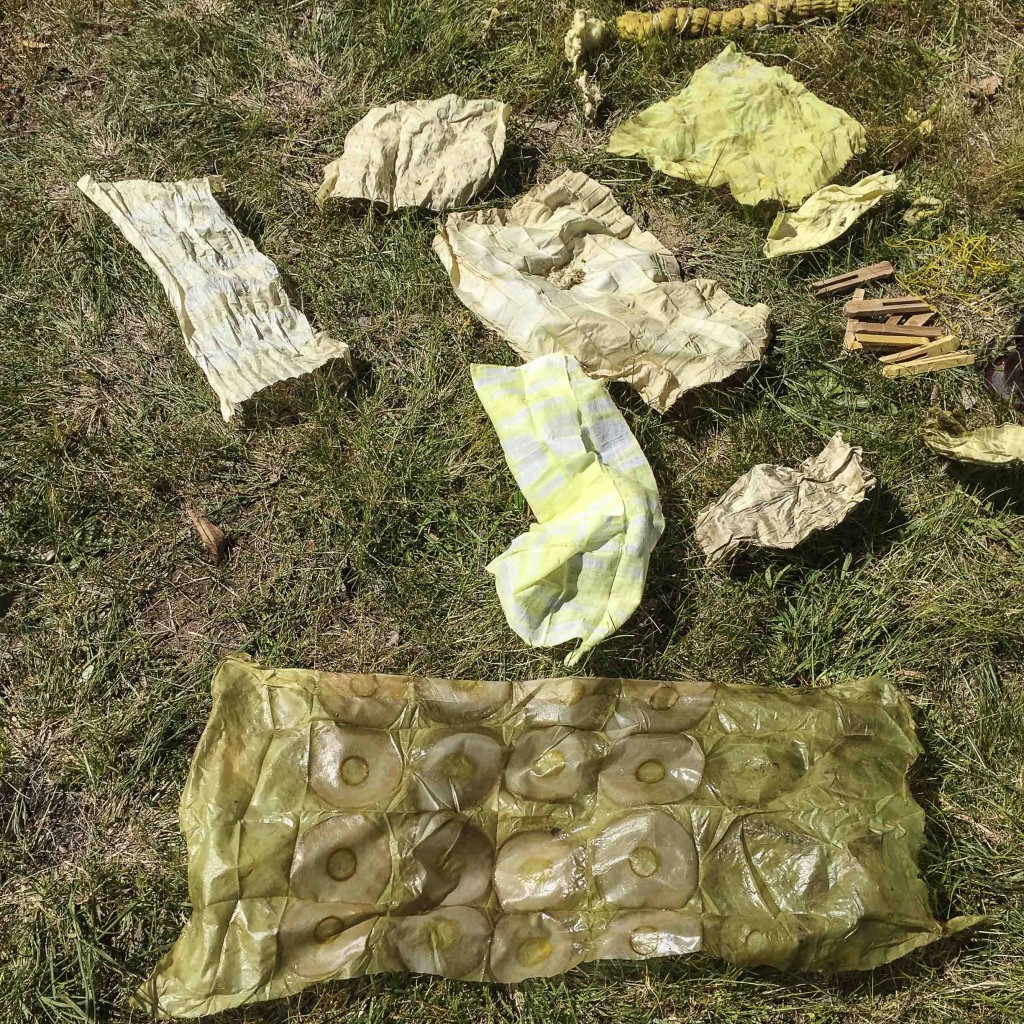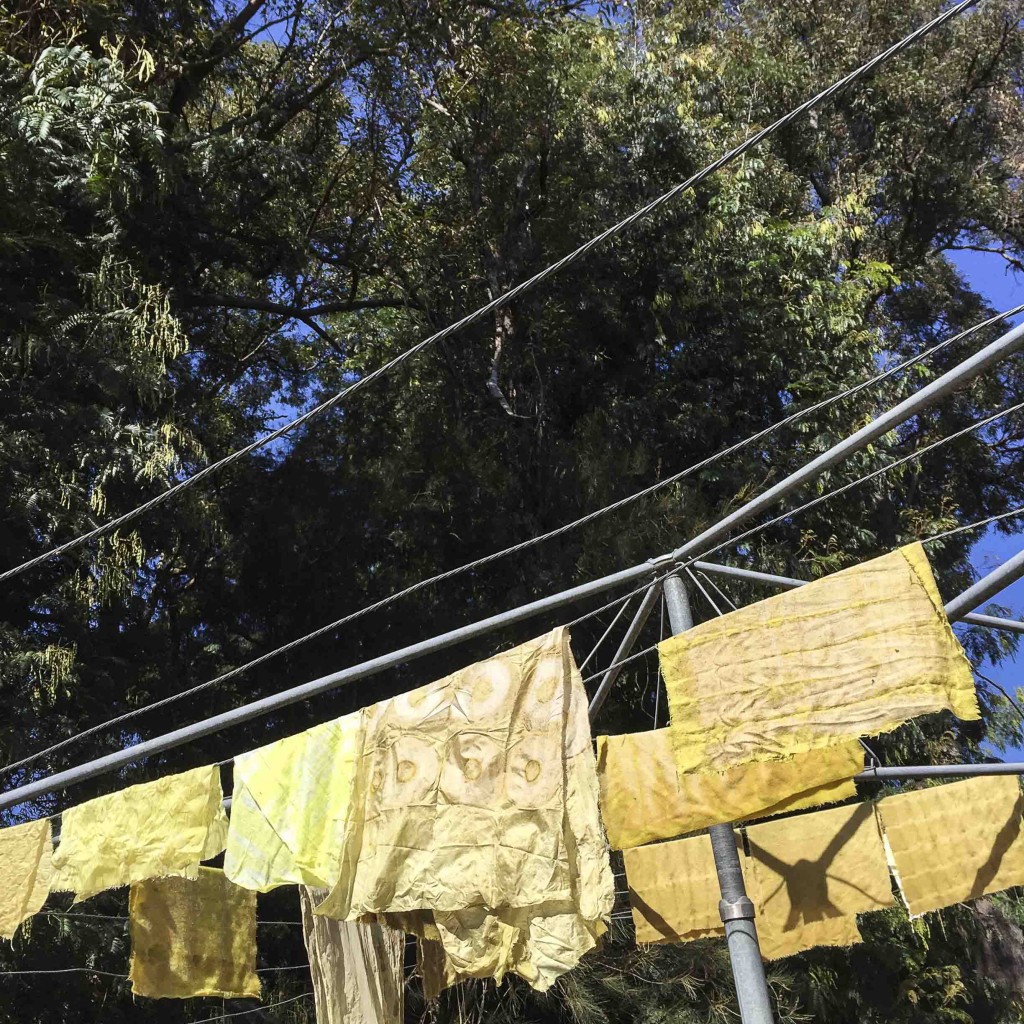 The weather was superb – even the first day when local burning off filled the sky with smoke and ash fell like confetti.
I collected recognisable charred ferns and leaves and bark ideally to be used in an artwork – although it is VERY fragile.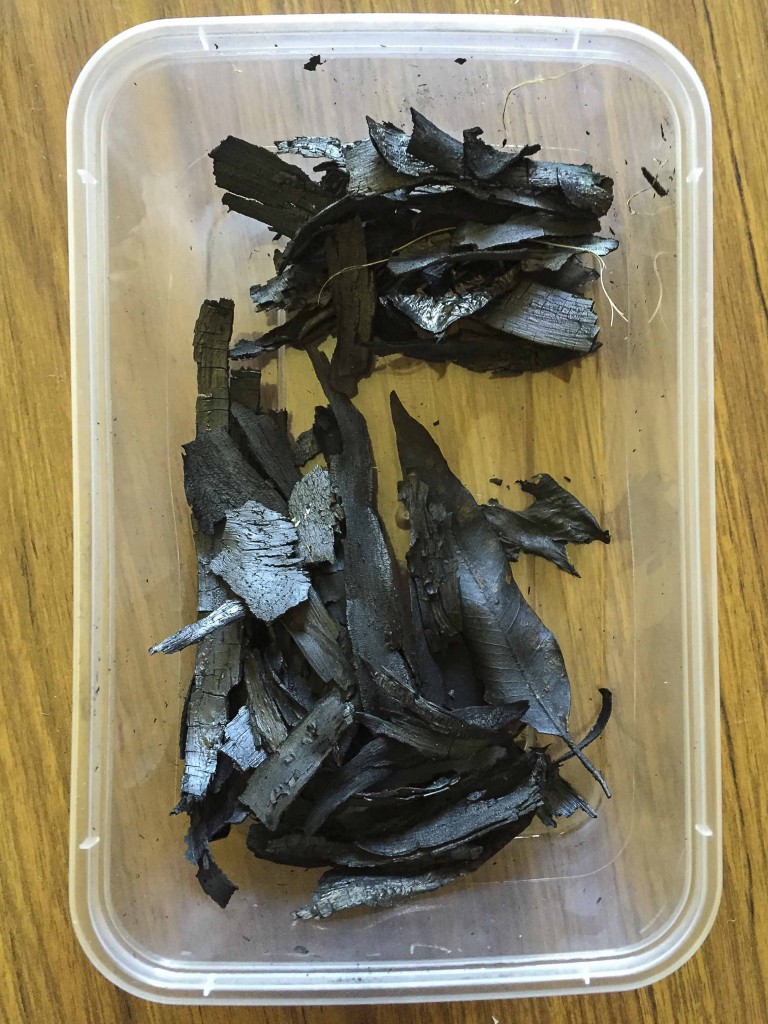 My project was thought out yonks ago.
To reuse old jumpers, knitted/crotched by myself or my mum, all handspun and some of them natural dyed. I had been hoarding them as both a momento of my past.
One jumper made for me by mum was spun from the wool of the black sheep that we grazed in our very large suburban backyard in Melbourne!!!
'Jedda' grazed on a space equal to our tennis court.
A memorable jumper and a memorable place to grow up in……and yes I do have a quilt designed to commemorate this!
Rather than design a new pattern I simply returned to my 'One Block Wonders'.
This rug will have a knitted side and a woven wool side though.
Whilst these are no longer my colours I am looking forward to eventually snuggling under this rug of love. It gets mighty cold up in the Dwellingup hills and this rug will be hefty!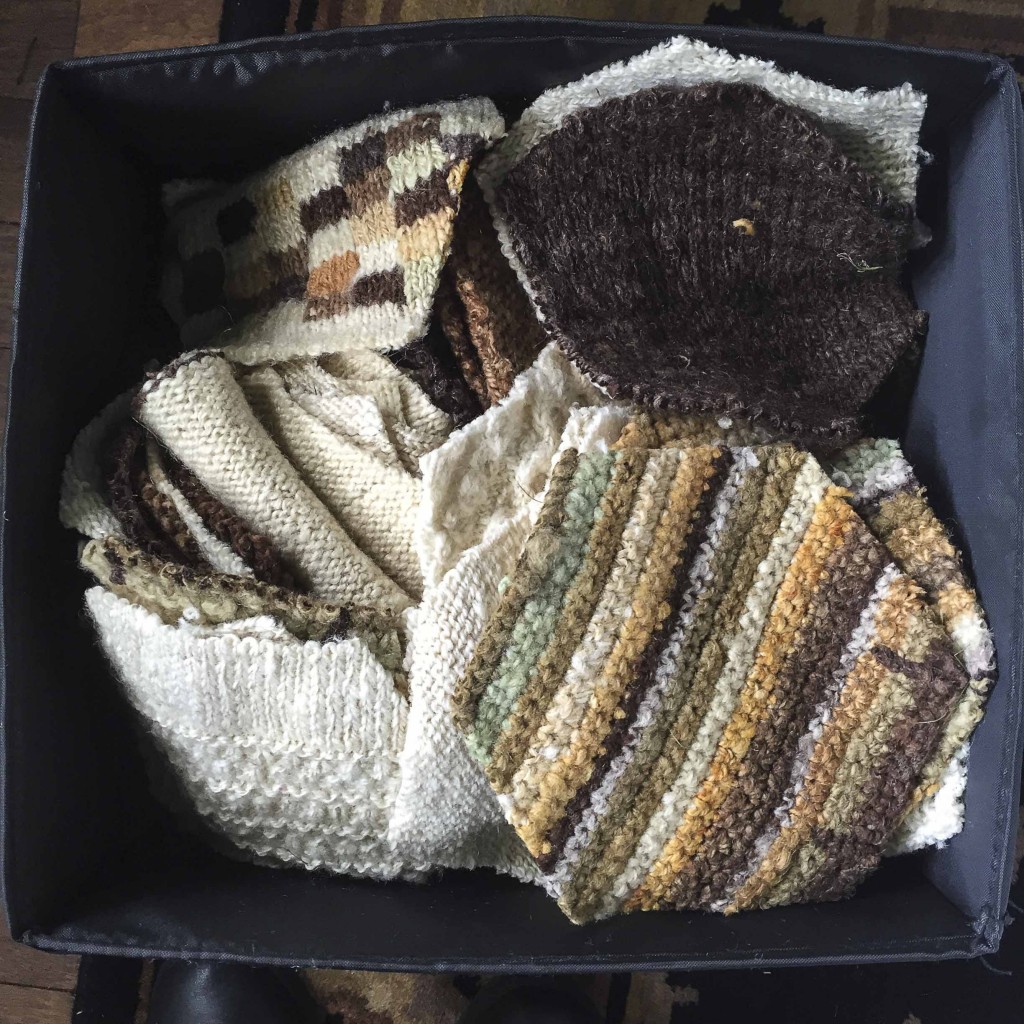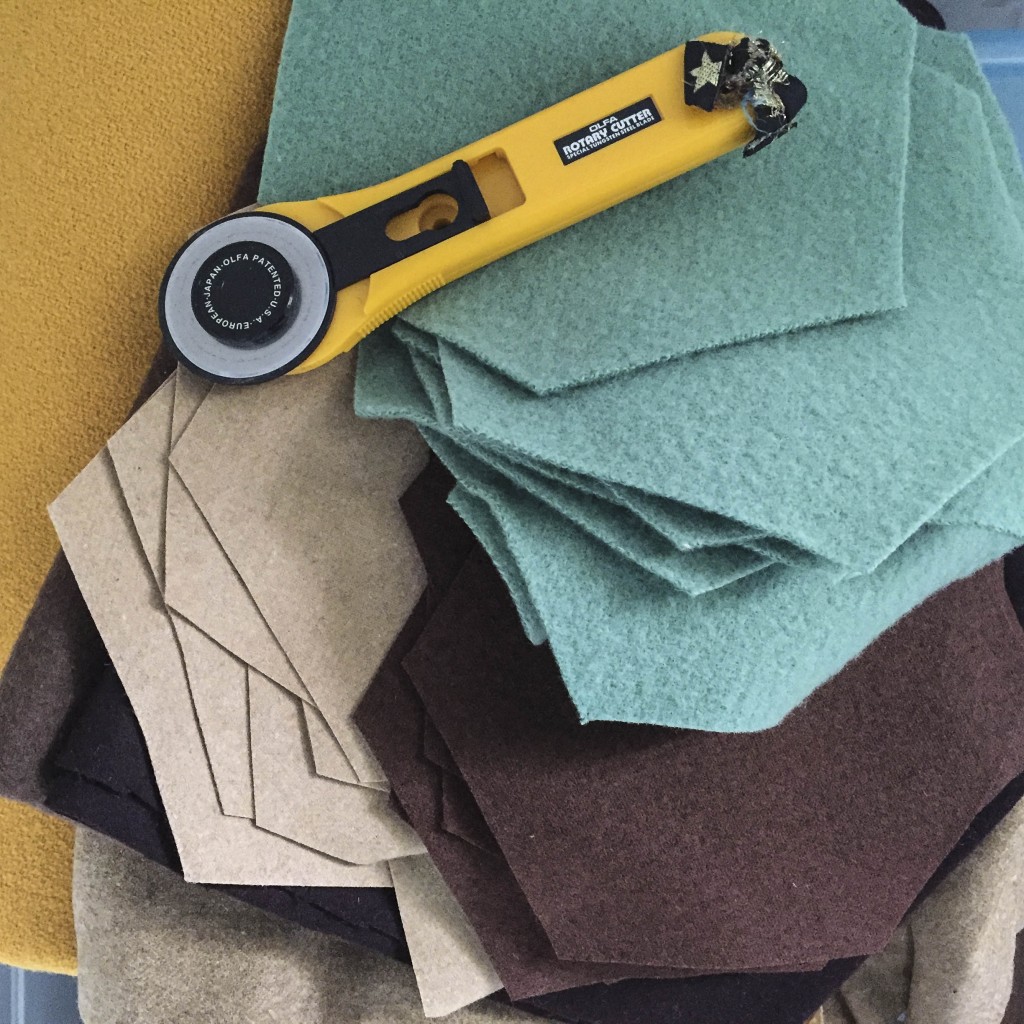 The bloke and I were back down there on Saturday for a long weekend of doing little bits here and there.
One of the things that has been working away in the back of my noggin is the desire to make some little unimportant pieces. To simply play with the things I am finding/collecting  there – from feathers through seedpods and peeling paint…. to this week's ash.
To this end I opened up the caravan, which is our overflow summer accommodation, and moved various 'collections' and some of my drawing/art supplies in.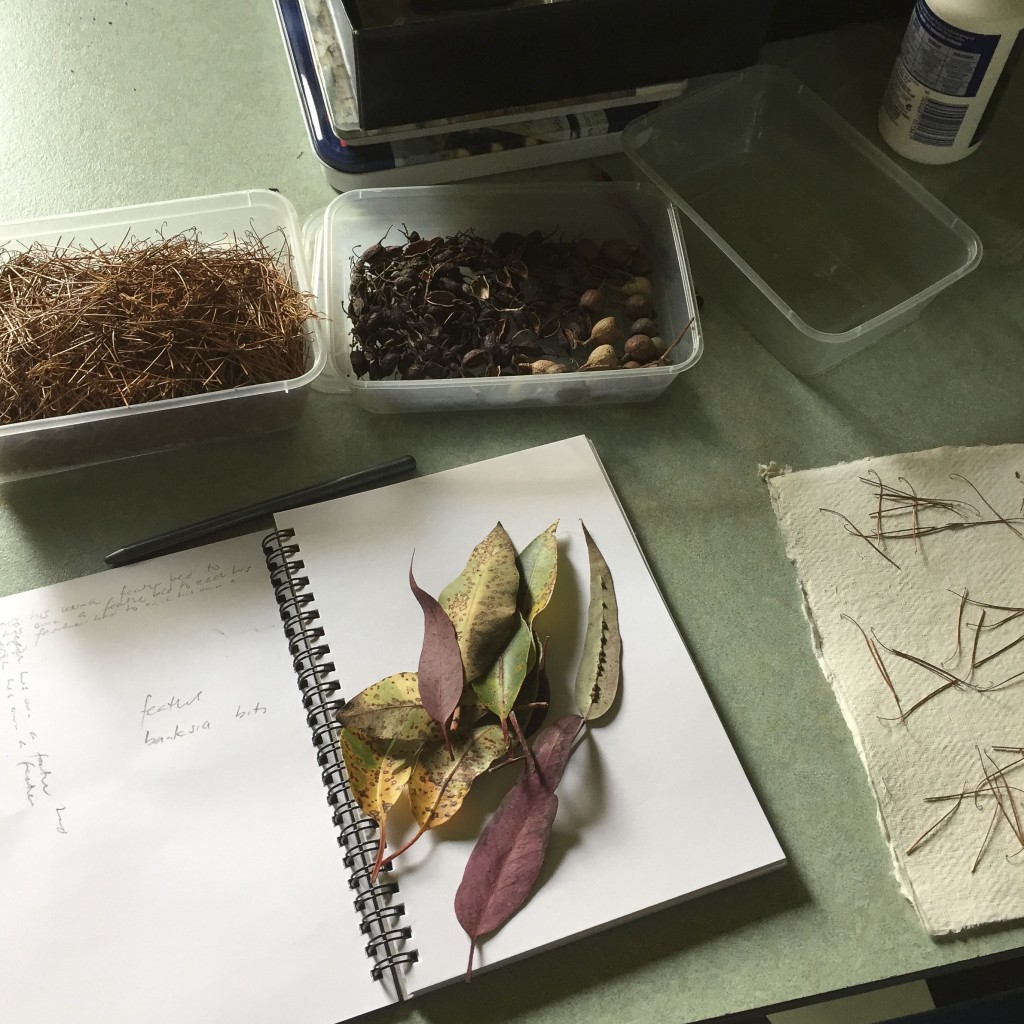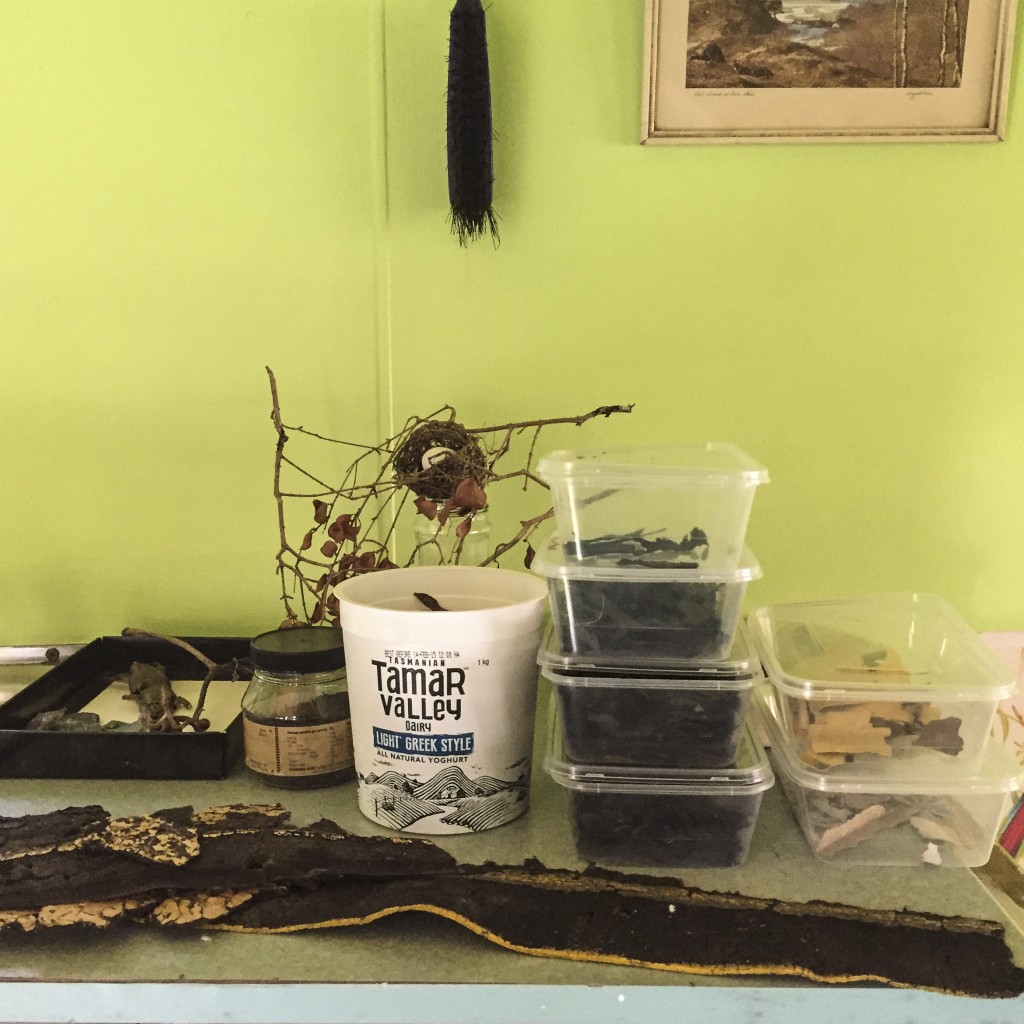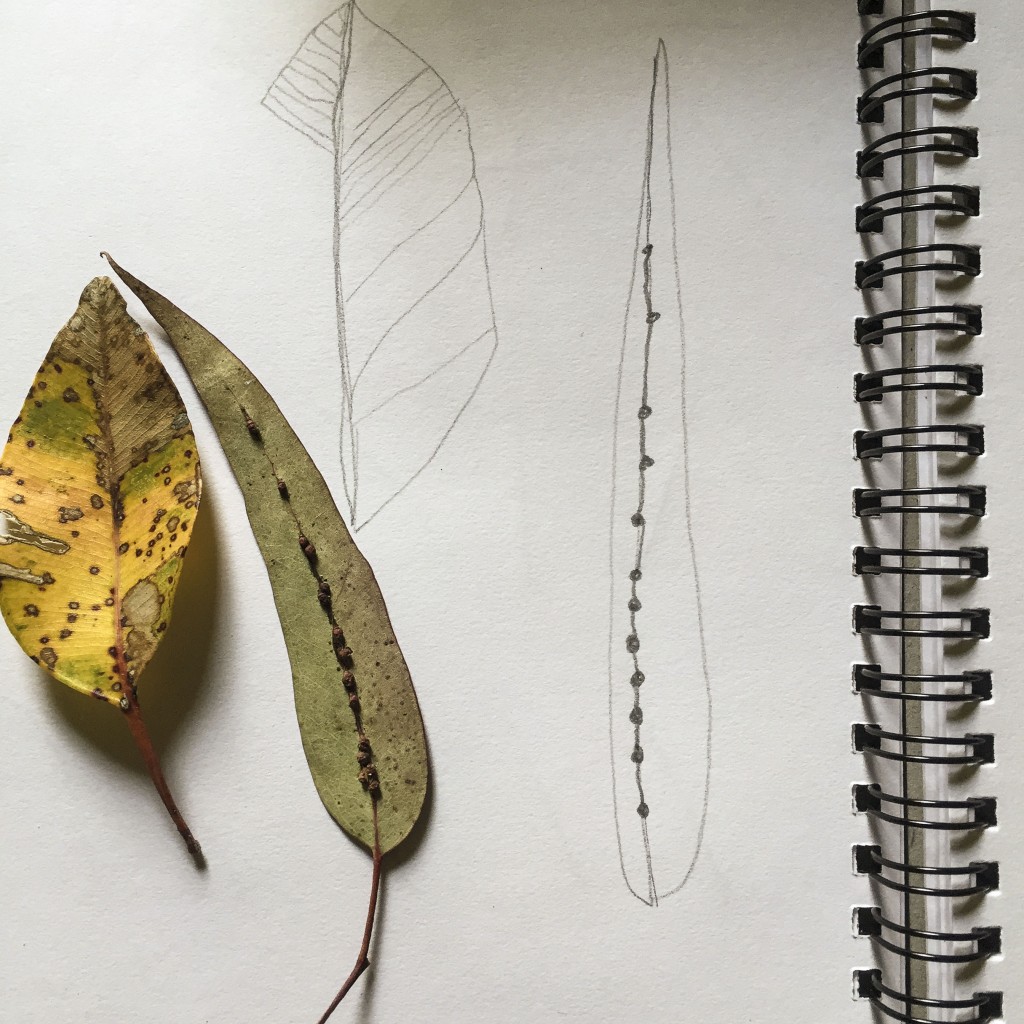 I did a few sketches to simply settle me in the place but I have no grand plan yet. It is forming though…. just having a place to play, when I feel like it, with no pressure and no deadline will be…a vacation!