WEEK TEN –  (march 9-12)
I'm still refining the blog and adding pages each day. 
I may need to get into the rhythm of keeping notes and taking progress snaps so the process becomes a bit more of the moment. On the other hand, looking back and assessing the week that has been has a nice distance to it – the dross, boredom and bad bits disappear.
I finished the Laminex feathers ahead of time. It certainly helped to break the task down but actually it was luck. Friday is Esther day and my little granddaughter, suffering from a nasty cold, had two good sleeps which unexpectedly allowed me get right into the work.
Of course, getting near to the end of a process is incentive itself.
So they are done – that is they are feathered – they have a form/format.
They now need to be mounted, stitched/attached to something….fabric? printed/drawn on/stitched/photos?….I need to clarify their story first. What I am I trying to say with this piece and the ones that will follow? I have ideas but not the ah-ha moment yet – though plenty of time to get it right.
I'm back to feathering the paint chips, briefly, whilst I sort out the next Laminex  piece – I am aiming for at least three of these works as I have three 'collections' to work with.
I probably shouldn't being calling them all Laminex, as this is a brand name, and I am also using others – Formica and Wilsonart – but old habits die hard.
That's what Dad called it all and so do I – if only to honour him.
Meanwhile, I'm off and flying very quickly with the second set. 
A big part of the ease is the paint pen I am using this time. Another Posca .7mm pin head but in black and the difference in ease is amazing. Although I loved the look of the silver pen for those delicate colours, the metallic component repeatedly bogged the nib and made the line erratic.
 I work at these oval samples, with speed and ease – until my hands are aching.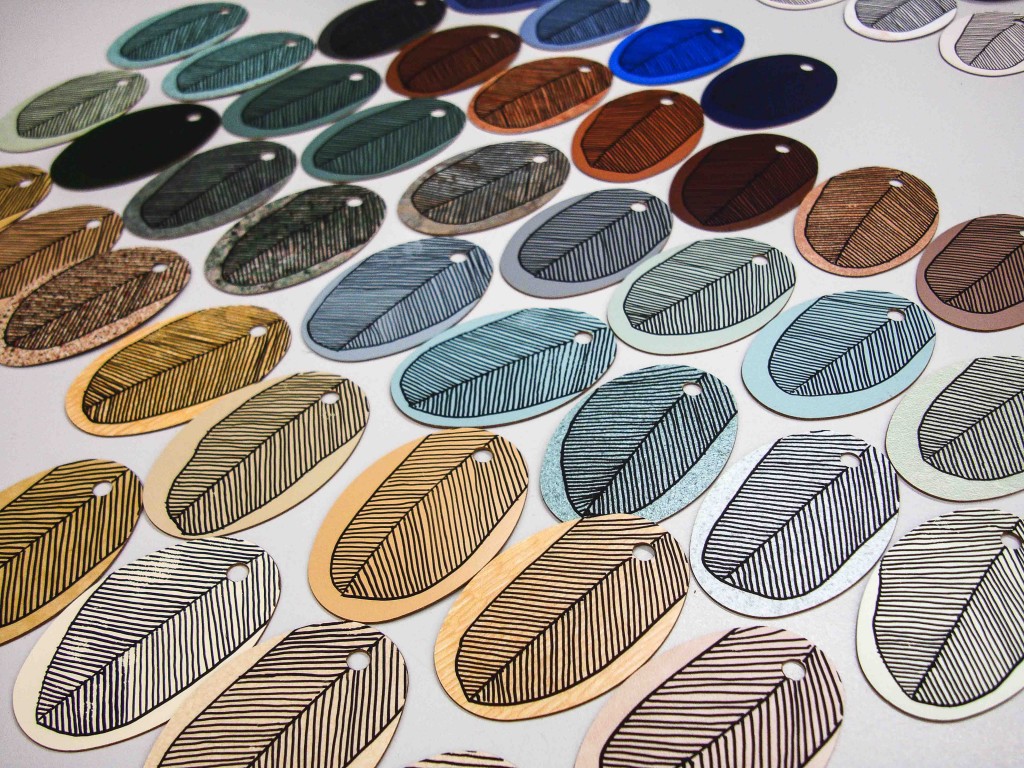 To help refine my thought-lines on this little series I'm now re-reading a lovely book….. The Geography of Home by Akiko Busch. This easy to read little book contains a series of essays about each room in a home. It is part personal reflection, part history of architecture and part social change. It is available in some bookstores but also as a free PDF.
Another book, recently purchased whilst in Melbourne from the one of my fave bookstores, Hill of Content, is on the same topic. The Making of Home by Judith Flanders. 
Also waiting very patiently on the book pile, as it has for many years, is The Victorian Home also by Judith Flanders.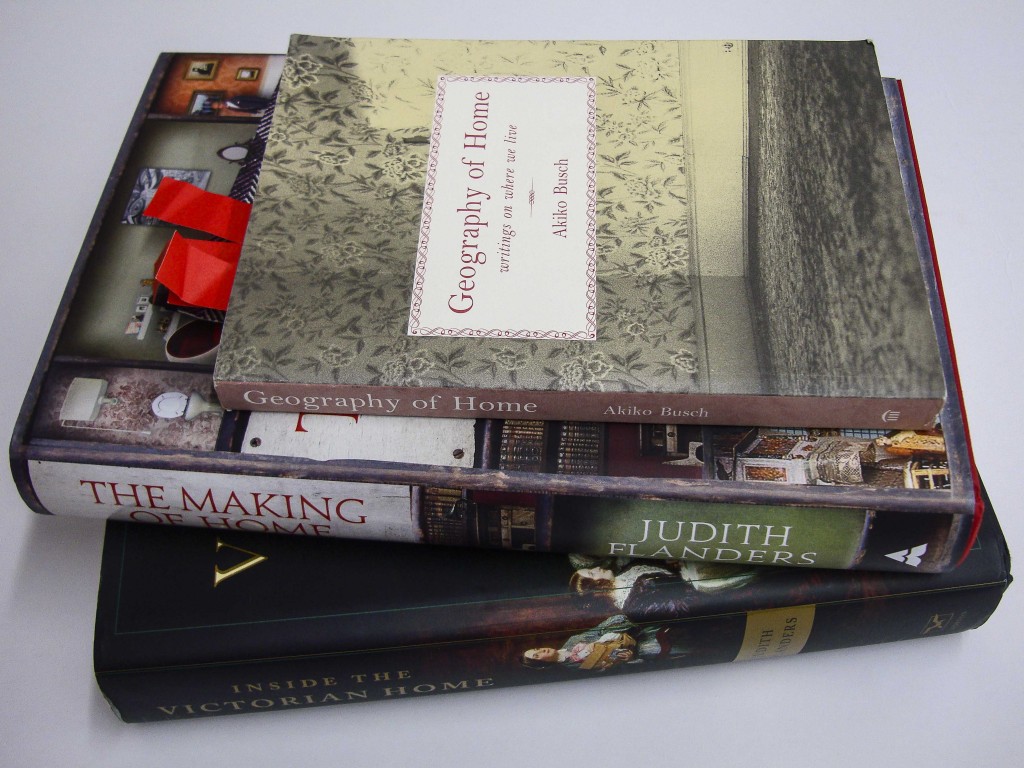 There are also other thought-lines for me to explore. The history of Laminex, the social history of doilies, tablecloths, dining and home frou-frouing too….
I hope uncover a gem like this from Akiko's book….
"To my mind, the seminal moment of that history occurred in 1669, when Louis XIV decreed the use of rounded knives. At that time, knives had sharp, pointed ends and were as handy in resolving mealtime disputes as they were of carving up a tough hunk of meat. By outlawing such lethal cutlery at the table, The French king was making the reasonable suggestion that his court leave their aggressions elsewhere. Thereafter, knives were designed with blunt, rounded ends and knives already produced had their sharp ends rounded. Here was legislation that promoted dining as a social, congenial, even gentle act."