WEEK FORTY-NINE (December 7-13)
The shadow that is Christmas is looming and for the first time in many years I need to make more of an effort for the little ones in our family. Festive traditions that can send low-key matriarchs like me to the brink…
I  do feel bah-humbug-ey at this time of year. Instead of cheer I feel pressure to perform and even though I keep everything as low key as possible it still takes way too much time, money and headspace. I would rather be doing other things….grumble,grumble,grumble….

Last year my big effort was to string up balls from my birdcage chandelier  – and yes the used birdcage was plucked off the rubbish pile:). The kids have enjoyed getting held aloft amongst the balls all year but they will be replaced with something fresh…to be decided upon any day now…
I did make a Xmas tree quickly last year to hang the gingerbread men on – made from a tomato trellis strung with black string to hold my now very old Starz on Sticks. This year I returned to the wire frame idea and have made two trees – one for gingerbread downstairs and an upstairs one to place presents and stockings under.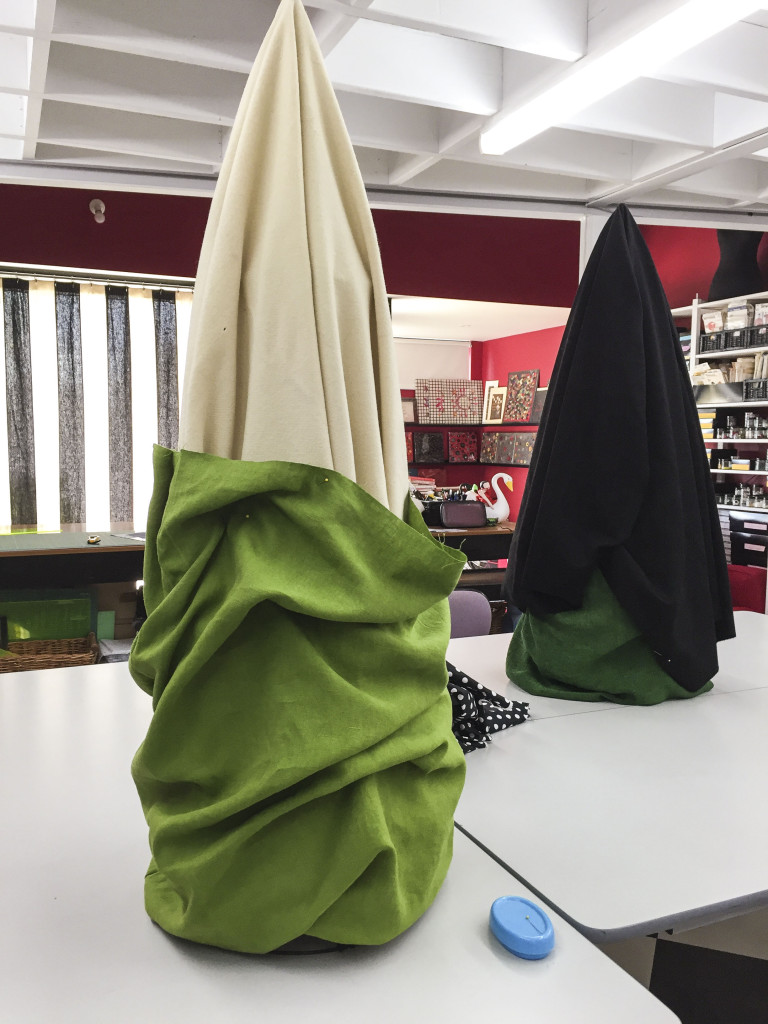 The frames were first taped at the top, then draped with old wool blankets for bulk. I seamed some green linen and pin/draped them.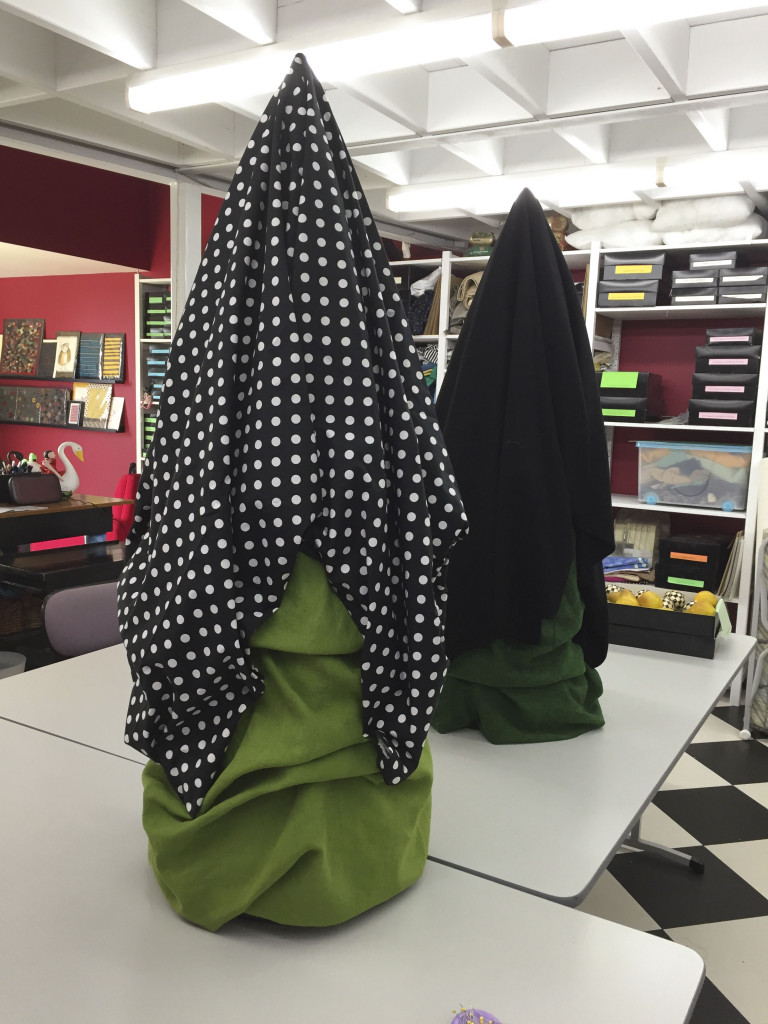 The 'topping' is meterage of black and black spot fabric fabric draped and pinned again. Very Dr Seuss.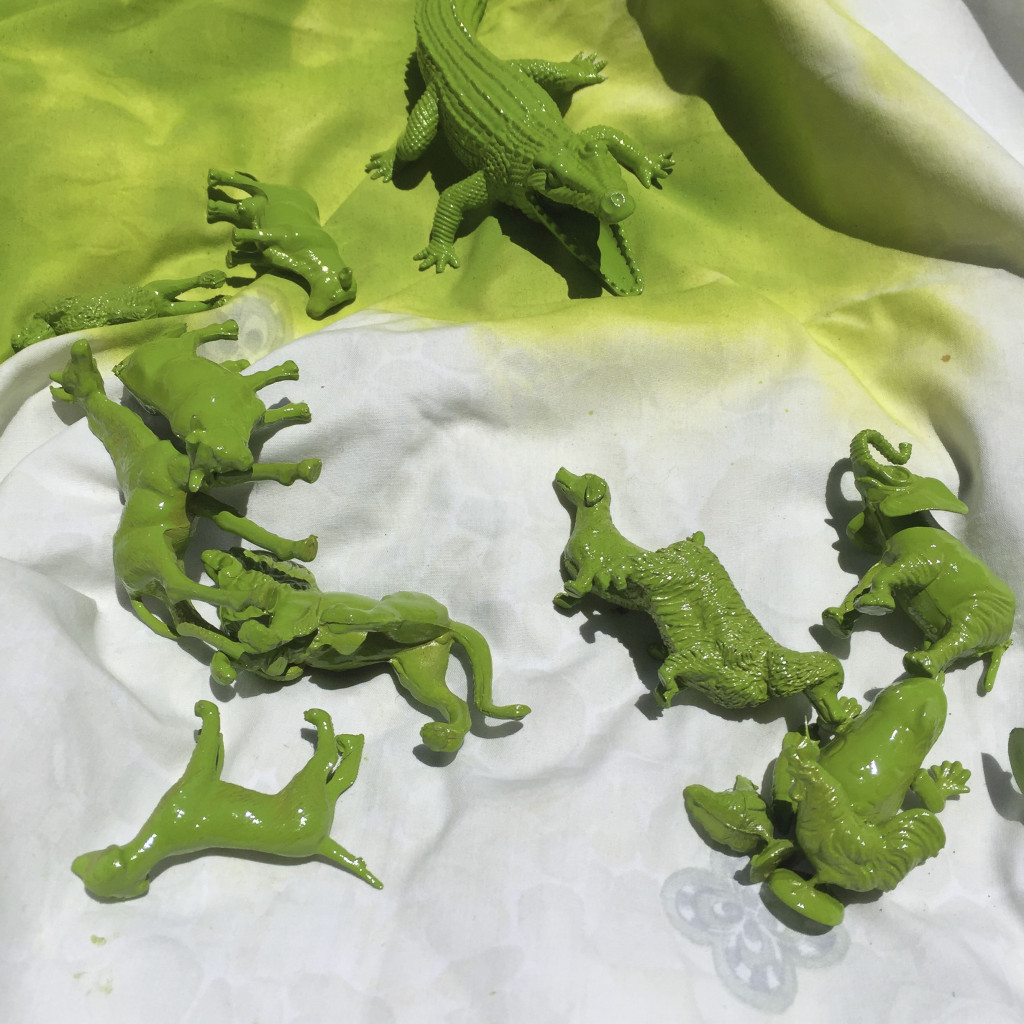 To decorate….out with my old silver (plastic) animals and a fresh spray can – lime green is the look for this year. These will adorn the upstairs tree and our madly-iced gingerbread will colour the the downstairs tree.
Mad icing is a tradition that has not wavered over the years.
I make batch after batch of gingerbread men, women, trees, stars and animals from my extensive collection of cutters and then mix up bowls of lurid icing.
My kiddos could draw with piping bags at an early age… and we still have a load of fun.
Next Sunday night George and Esther will be initiated into this ritual.
There has still been the usual tap-tapping but this time I seem to be getting ahead on these tasks,  so much so that an article I needed to write that I could not fit into the schedule is well underway. As everyone else steers clear of my inbox I may be able to get some long term tasks completed – yes that is only a wish…
There was only time for another quick trip to our little house to take down more furniture. As our kiddos shuffle their homes to make room, then we shuffle the better excess down south. This week saw a return of a beautiful multi-drawed cabinet that has been gracing Esthers room. She is on her way to a real bed – her mother's beautiful old pine childhood sleigh bed –  and we get to live again with some beautiful pieces, some gorgeous old friends…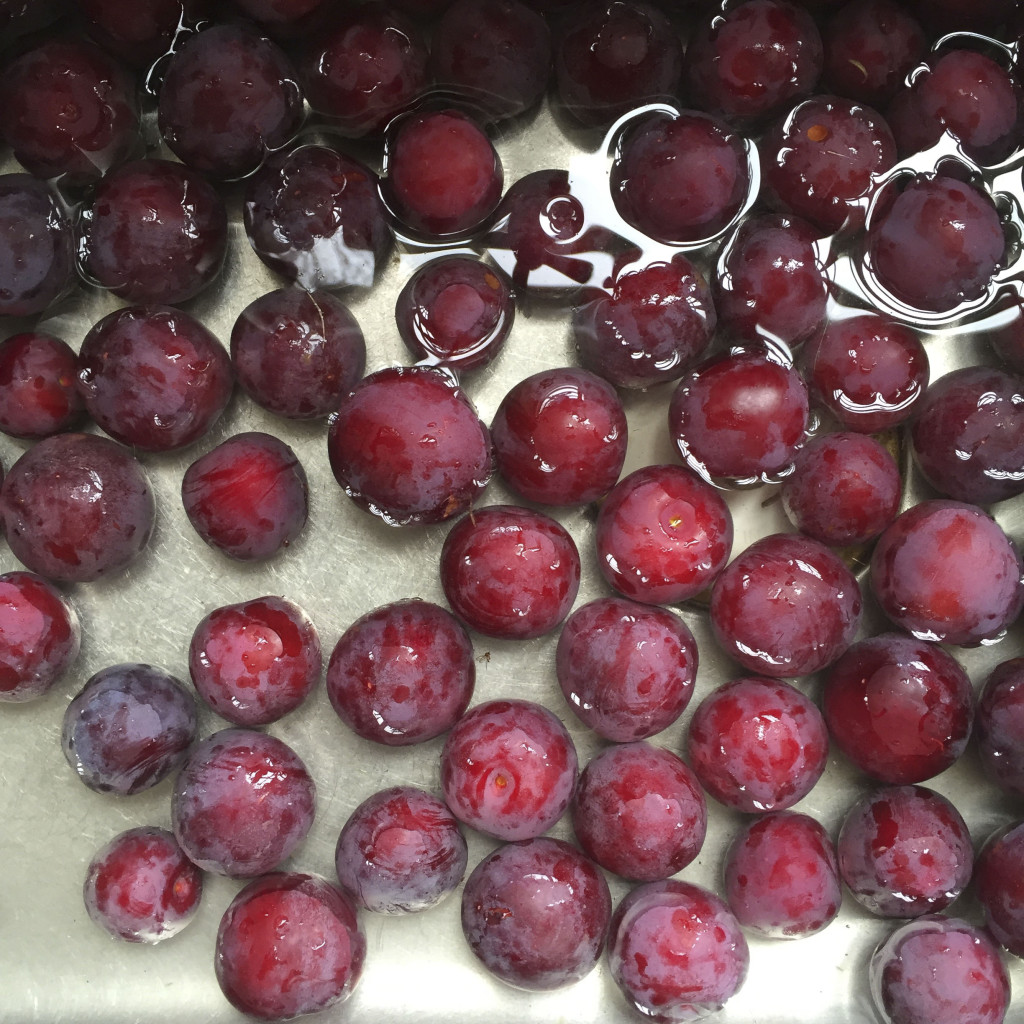 The flying visit was also a chance to pick plums from our old tree and to use my new Fowlers Vacola for the first time – I am quite the country housewife:)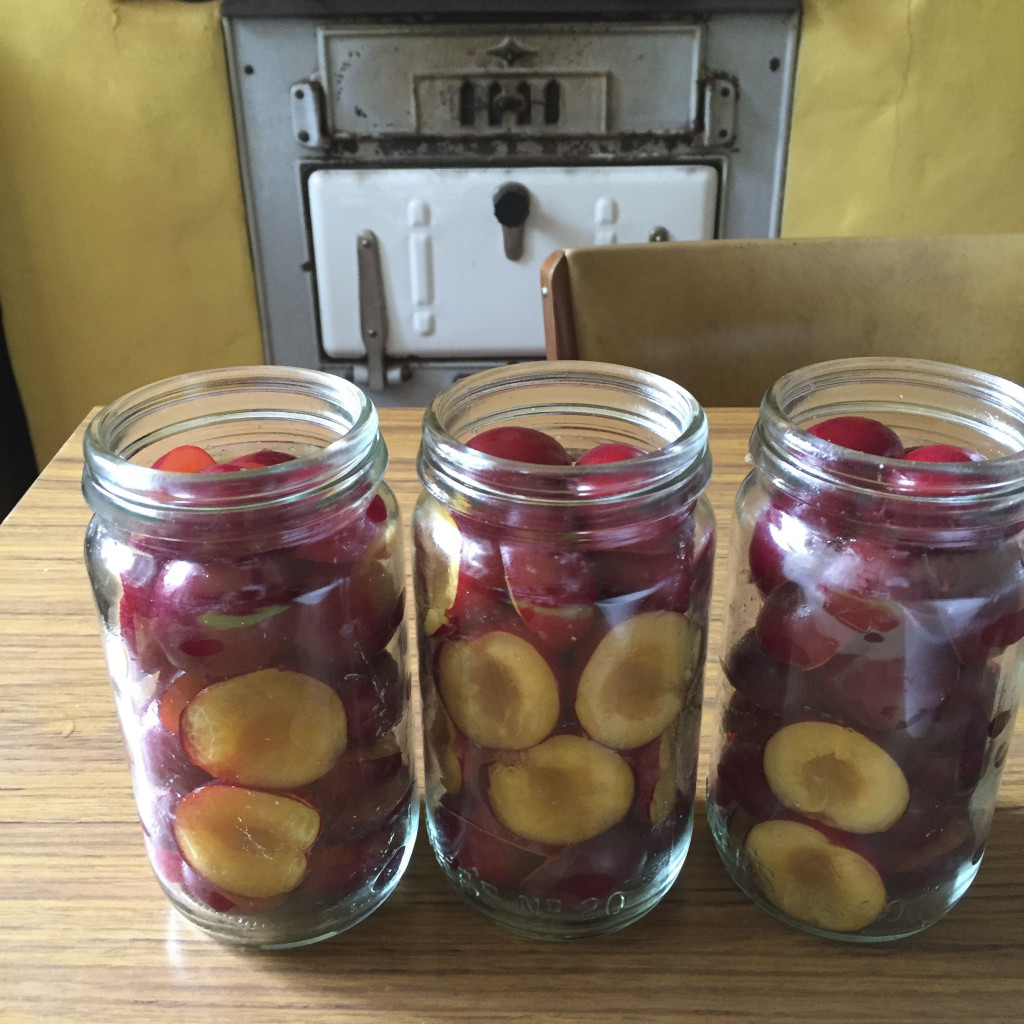 And yesterday the bloke bought a bit of country back to our city residence by constructing a wicking bed for me. A friend's son with dedicated green fingers, Harry Wykman, set up some wicking pots for my verandah a few years ago and I am a convert. All it takes is a simple, minimal pipe system.
I water them once a week with Esther while we cheer on the passing trains.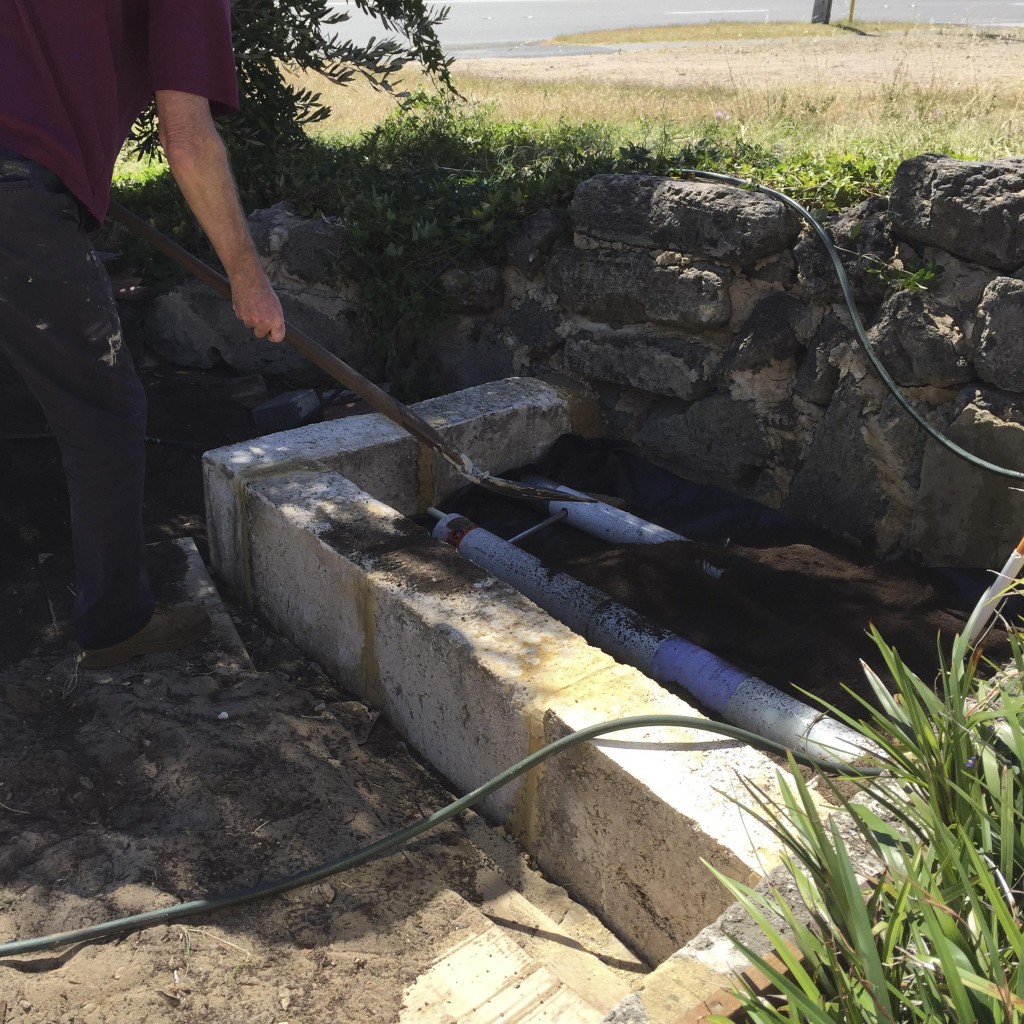 We had no more room on the verandah but we had a tiny space out front.
Hopefully in a wee while I will lose the slimey greens in my vegie drawers for good.