WEEK FIFTY (December 14-20)
The date, and especially the week number, tells me that I am in the scary zone.
The end of the year is not looming – it is banging on wreath-hung door.
There has been plenty of Christmas activity this week;
– gingerbread and their subsequent decorating – done, packaged, hung.
– pressies wrapped and under the tree.
– stockings filled (by Santa's advance guard of course).
– and our house has had a bit of a late spring clean and freshen up to welcome our festive friends….also because it really needed it…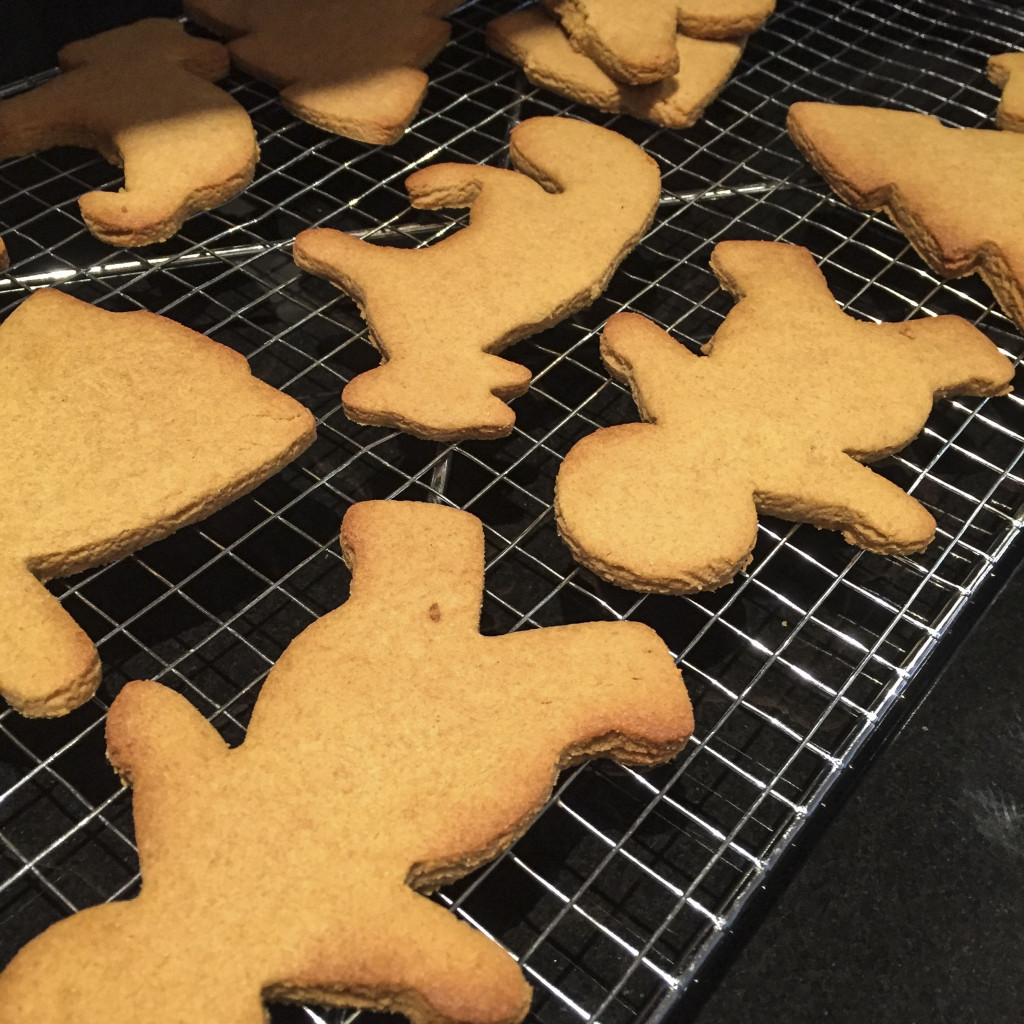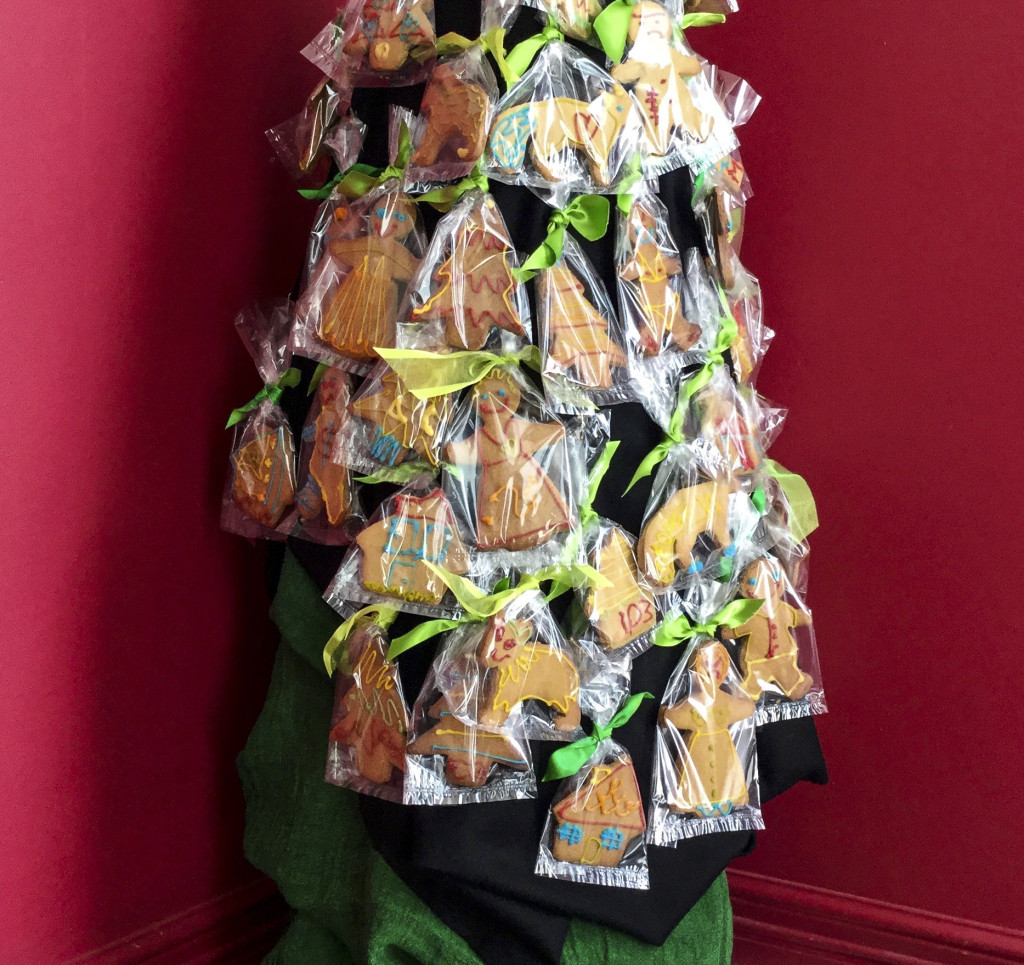 The Salvage/ Selvedge article is written, compiled, reviewed, photos picked and has been sent. All going well we will see it in the April edition of Down Under Textiles.
There are still twentyONE+ chores…and a last minute flurry to fine tune the online entry system ready to receive on the first of January. We do need to get it perfect for a smooth launch. Our fingers are crossed that WAFTA members and textile artists across Australia are working hard on their entries and that the closing day, on the first of March, will bring us enough superb works for two exhibitions – twentyONE+ and a Salon des Refuses.
Psychologically I am finding it difficult, yet again, to get into downstairs mode – though I need to start on my three twentyONE+ entries:)))….it is simply the wrong end of the year.
So instead, whilst decking the halls I am also clearing the decks – and the shelves and tables – cleaning up the old so that I can settle into the new year much more productively.
Of late I have been desperately needing to free up both physical and head space – to shed loads of 'stuff'. I wanted to do this when we finished Salvage/Selvedge but found it totally impossible. I wanted a clear and clean start to my fresh life this year but I didn't quite know where I was going and therefore what needed exiting.
Finally I feel confident enough to have small exiting piles underway BUT now I have to work through my second guessing…what if I need some leather scraps in the next ten years?
I made a dingo flour bag quilt years ago – my first 'art quilt'… do I need to keep those boxes of flour bags and the offcuts?
Conundrums abound.
A couple of piles are building – to sell or give away – so do I have a Studio Sale, go to Melville Markets, list on Gumtree????
I'll keep working through my stuff slowly and make a decision eventually.
I have an enormous studio but yet I feel hemmed in by…stuff….though I am fully cognisant that it is far from the worst problem I could have.
I have re-arranged some more shelves upstairs – those that contained project ideas and their starting points.
Many of these have been around for a while but are still on the to-do list.
Others, very few unfortunately, I have moved on from so they have been removed/exited/unpacked and even binned.
One long term SLOW stitch project is back in motion this week though.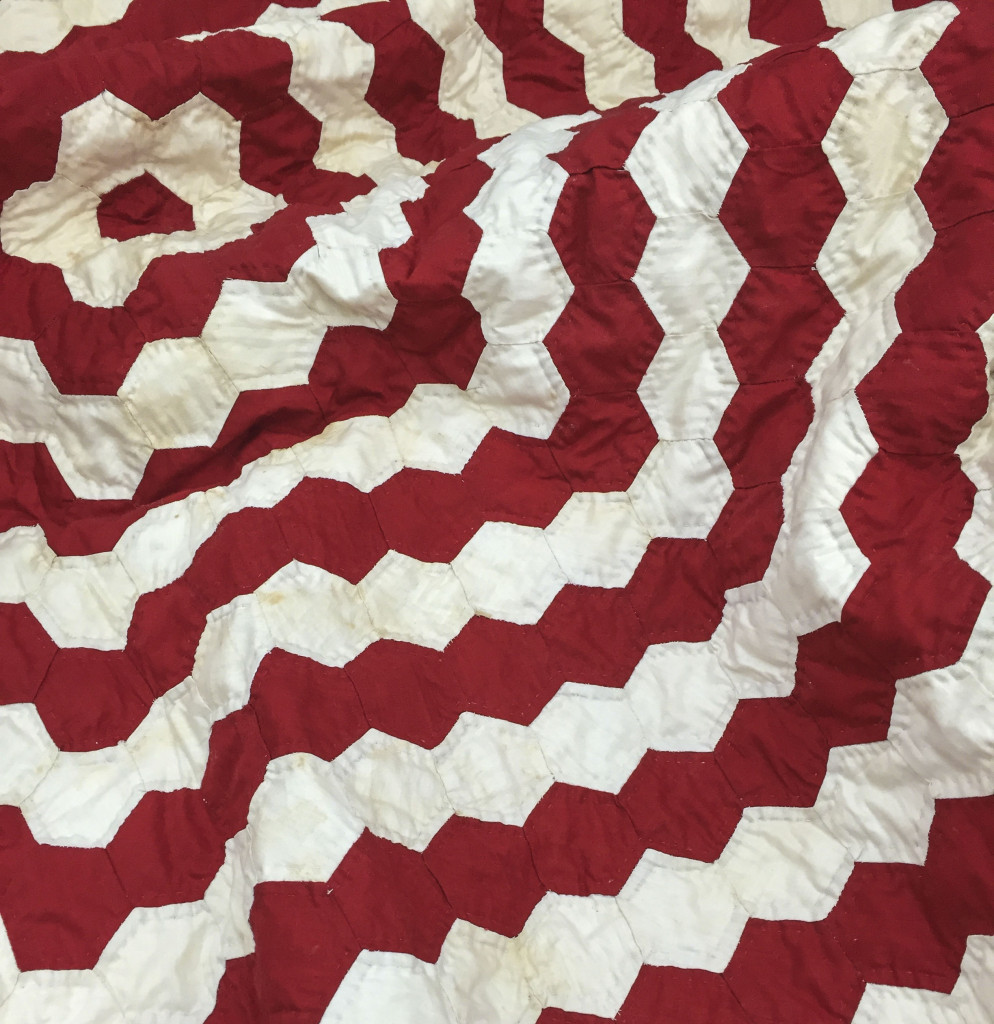 An old quilt top that was to be hung on a wall that will now be a summer quilt for our little house.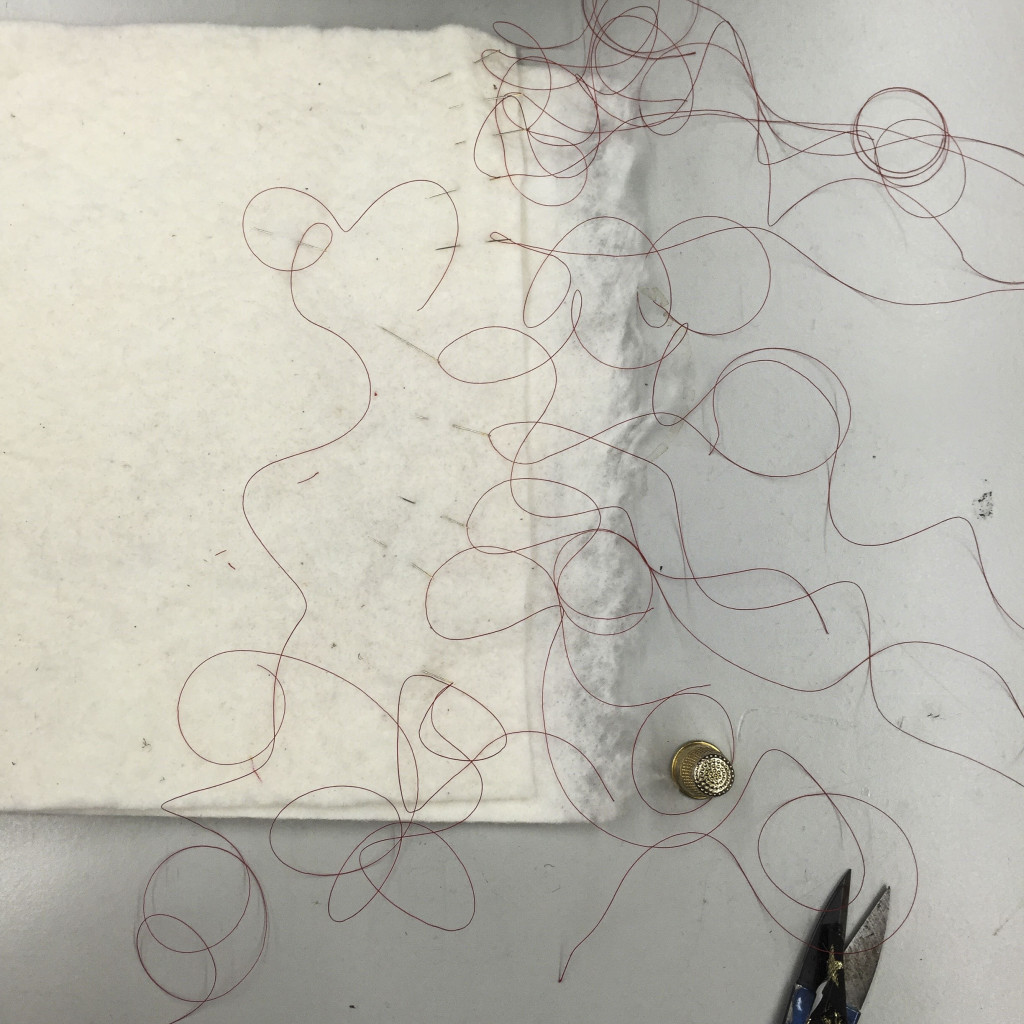 On the occasional stints of working on this I have threaded 12 needles to work through in a week – it is that set up/ challenge to keep up that works for me. The breaking down a big task into lots of small tasks….
Recording tasks toDOist and making project notes in a small spiral bound book is working to corral my thoughts. I currently have a big tick in both these areas.
My ANGST book – the sleepless night shedding 'diary' – has not been well used this year.  Despite my failed focus on making that I was so hopeful for, it does show that I am not fretting about my place in the world….so I must be happy….:)
Perhaps deep down I have the good sense to know that there are more important projects on the go….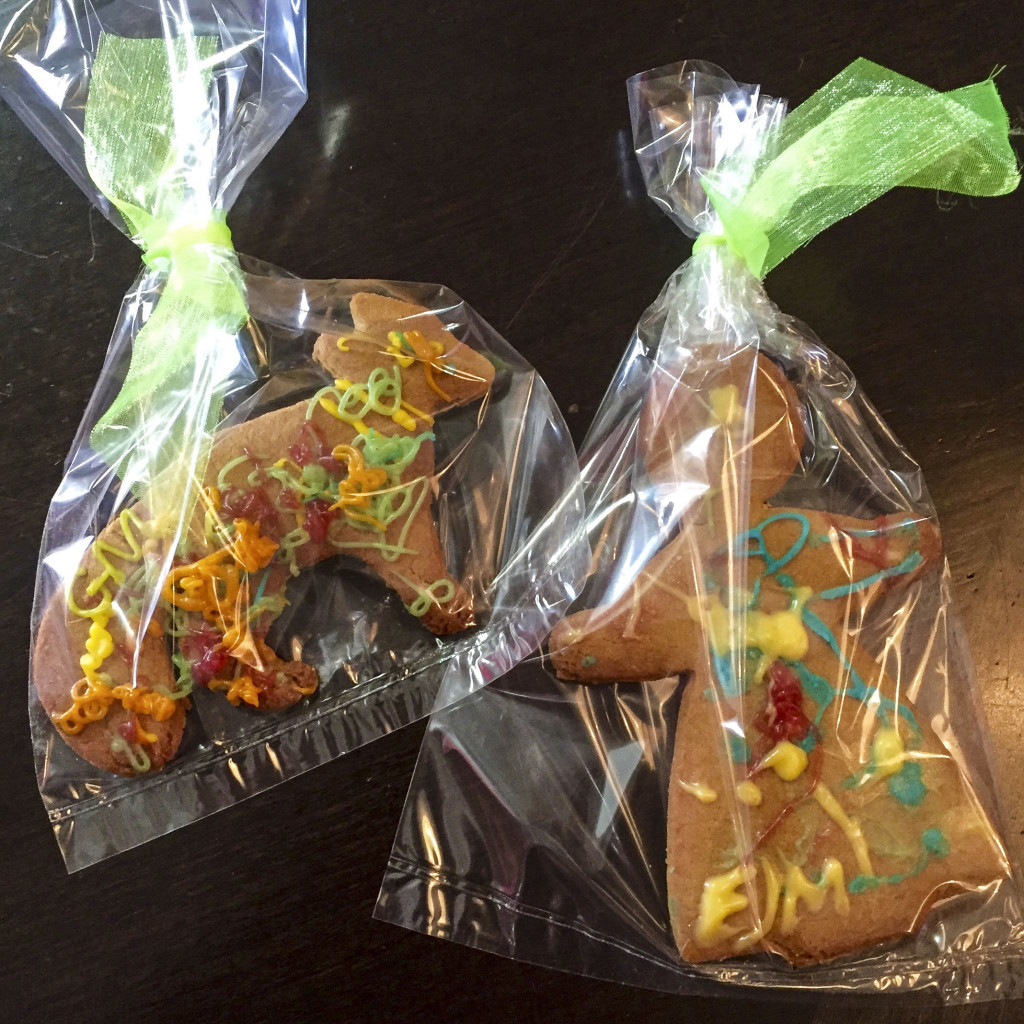 …like building young artists.
Have a lovely/merry Week Fifty One….