WEEK TWENTY-SEVEN (july4-10)
Creativity? Not this week.
A bit of slog/whip cracking is needed to get last week's cushion covers advancing…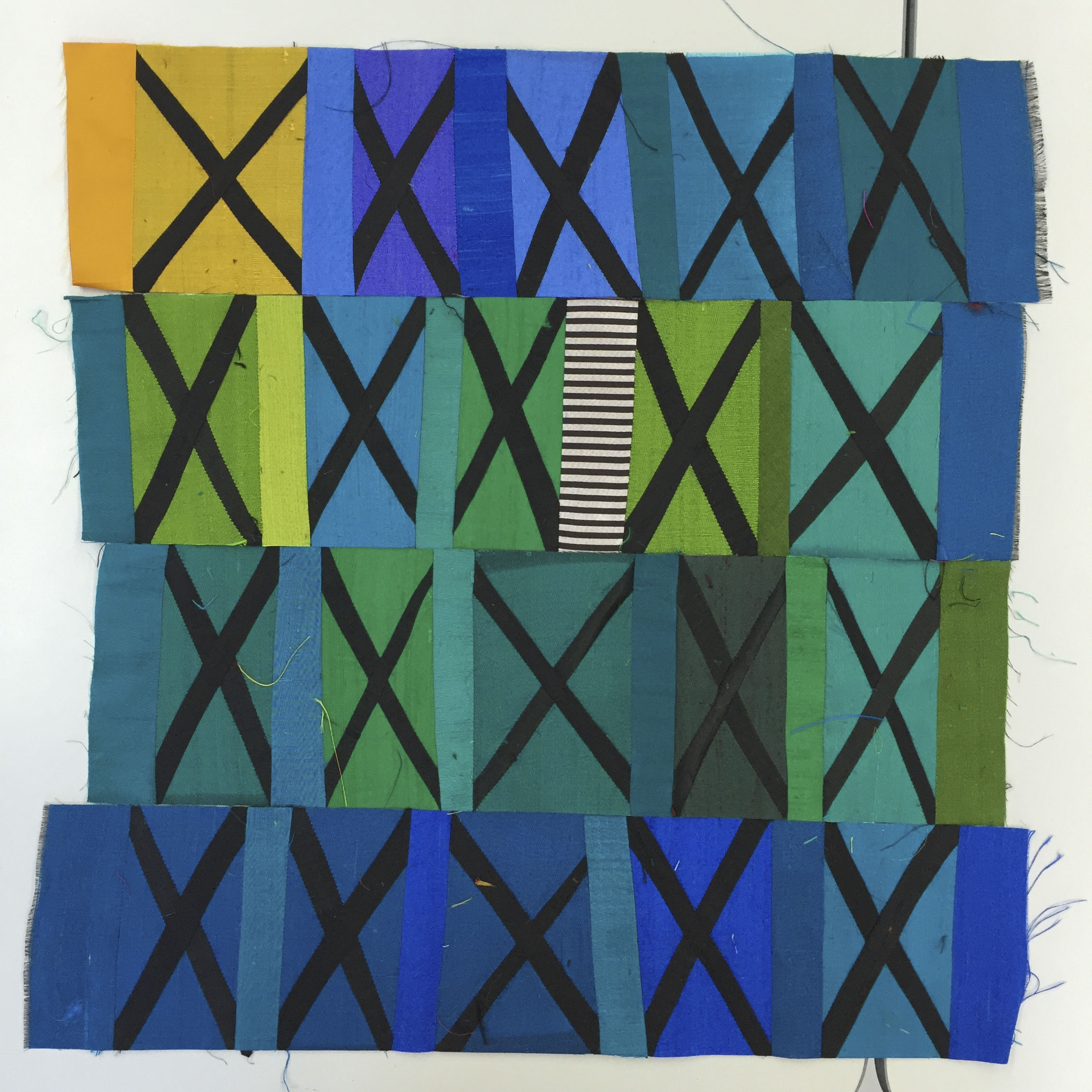 They are still not finished but getting close…. these are still not considered/over-considered pieces like I usually would do – this is not a week for that sort of thinking.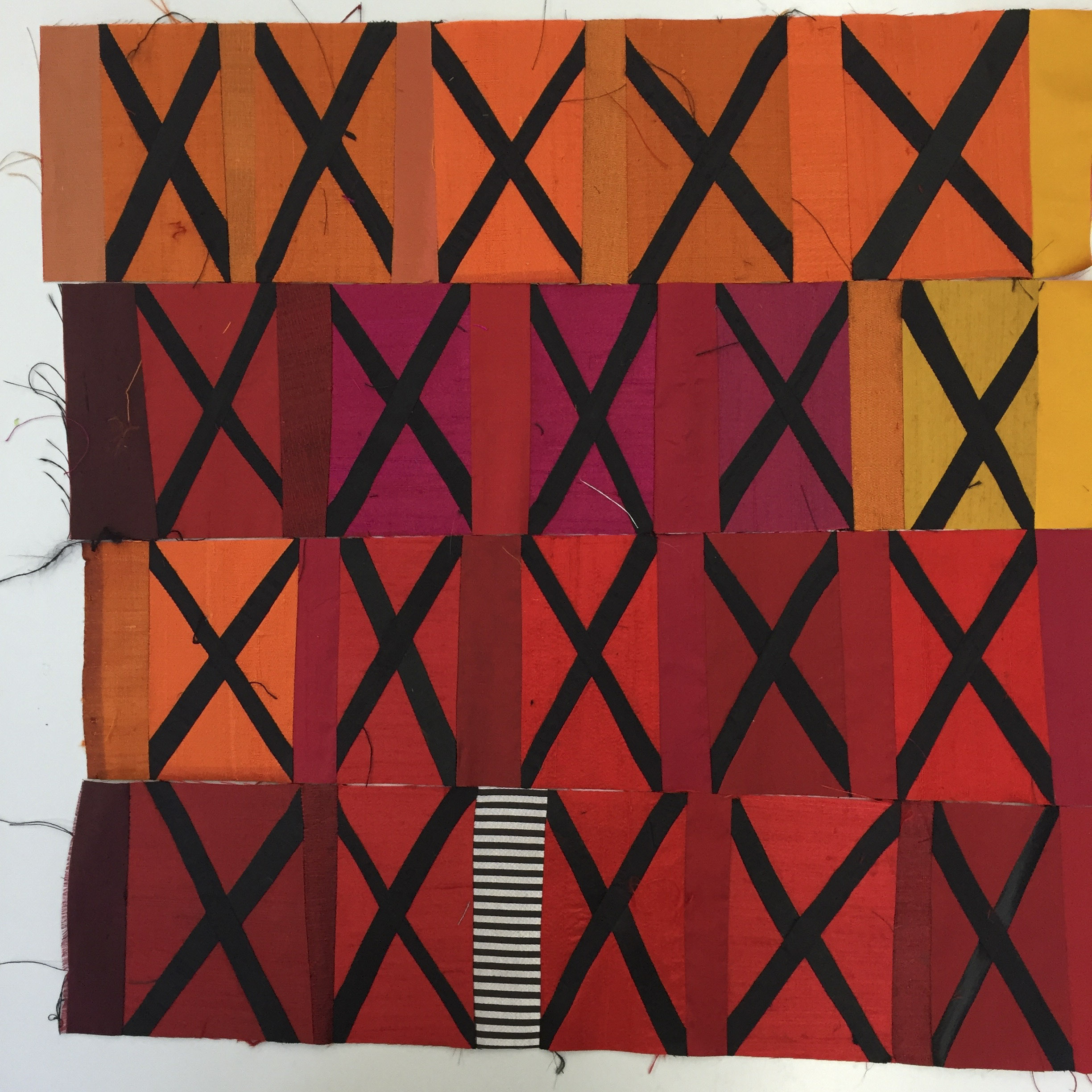 The foot on the pedal was the priority. They will suffice, whatever they look like when finished, as they will be used for playing, and throwing, and also propping up my aching back:)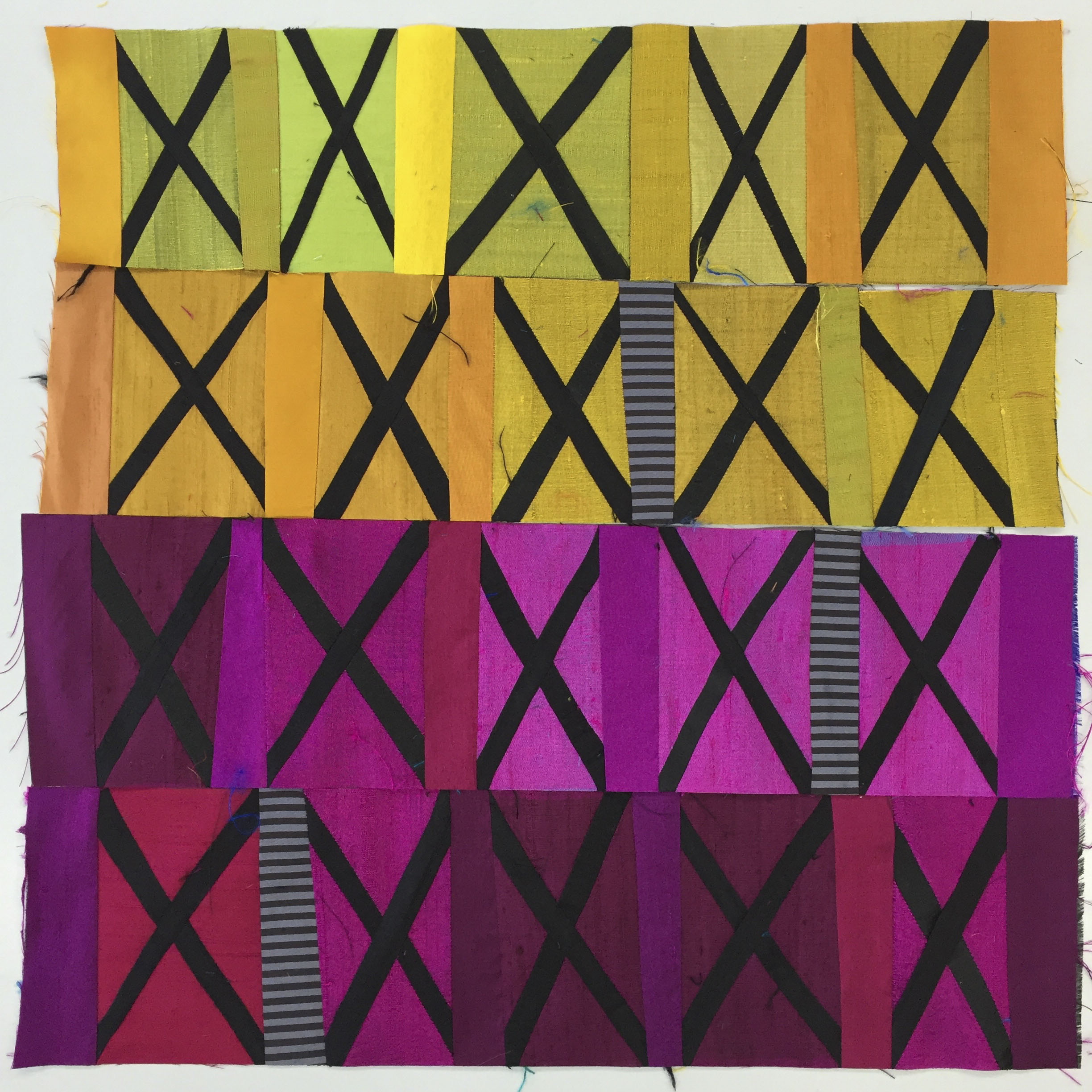 My home has changed of late.
It is difficult to be precious.
Tap-tapping with the twentyONE+ report used my fingertips the most.
Writing up our process, considering what recommendations we should make and now also being made aware that everyone has an opinion about the exhibition, something I think we should look into.
Another thing to consider?
BUT
Opinion is just that…… a personal view, and when taking on a project like this we know we are not going to please everyone…just as everyone is not going to please/make it easy for us.
STILL
Hopefully this mammoth exercise will be seen as a constant in the WAFTA calendar just like the great speakers at meetings and the new focus on classes to stretch participants.
All to do with the growth and broadening of WAFTA's impact on Textiles in Western Australia.
On Friday it was pull down/ bump out/ de-install.
Bye-bye twentyONE+ in the flesh…. now existing in webland only.
Though some works have gone to new homes which is fabbo for all concerned.
My fictional reading has been slow but I finally finished the Trilogy of The Fortunes of Richard Mahoney by Henry Handel Richardson (the  pen name for Ethel Florence Lindesay Richardson). A slow read and not an always satisfying read – because of the main character and his flaws – but three reasons carried me on;
The slowly developing, eventually strong female lead – his wife Polly/Mary.
The settings – Melbourne, country Victoria, the goldfieds and the coast.
The details of domesticity that I am so fascinated by.
I find myself looking up words often now and last week it was 'deal table' – a table purchased when Richard Mahoney's fortunes slipped very low.
Of late I am not in such a rush, I am much more considered when I read now, so instead of reading over it I added a layer of meaning to the table they now had to put up with.
It is basically a rough pine table if you don't want to look it up:)
Pondering their domestic circumstances I now know exactly how low they slipped….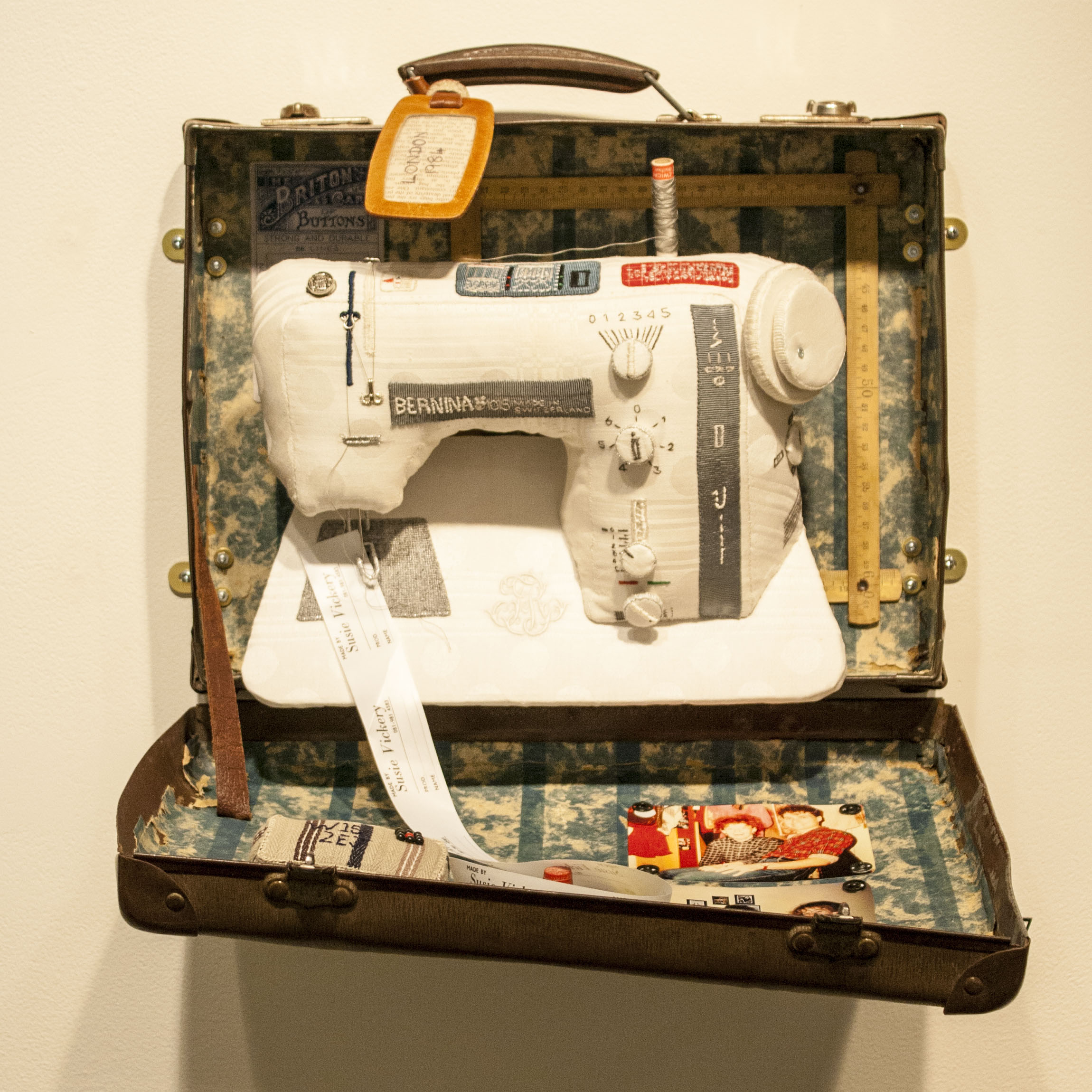 On a cold and very wet Saturday we, The Quilt and Textile Study Group of W.A,  choofed up the hill to Mundaring Arts Center to visit the Machines and Makers exhibition and to listen to Susie Vickery (the amazing and extremely talented Susie Vickery should really be her title).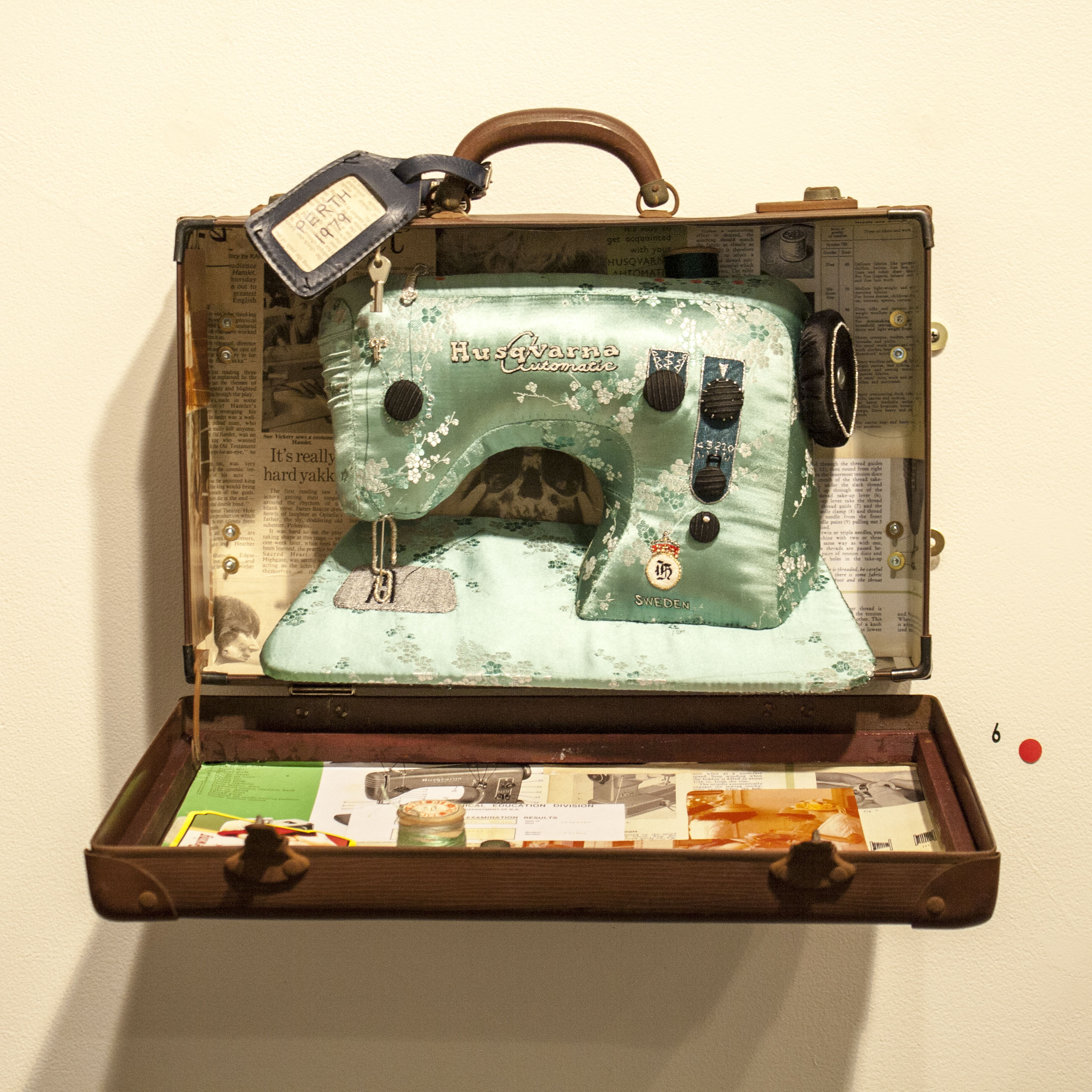 There are some lovely pieces in the show, including Susie's stitched 'portraits' of her Machines. It is well worth the trip up that big hill.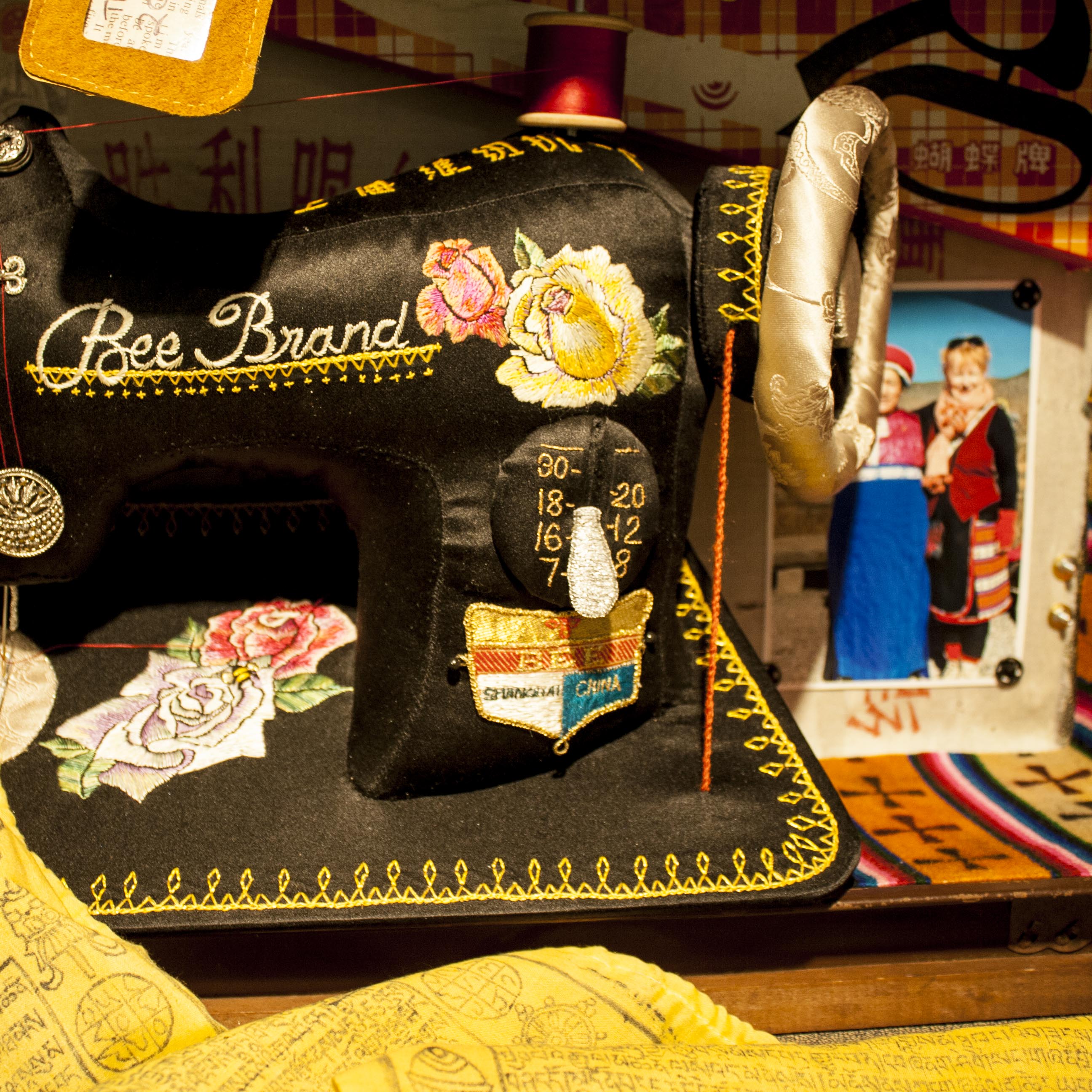 I did spend a large bit of the day behind the windscreen wipers as, after dropping off my passengers, I continued one and a half hours down the road to be around the fire with baby Bran, and his parents, and the bloke:).
All it takes is a smile from a fresh little face to make the journey worthwhile but the homemade pizza, a wee drop of red and good conversation was also appreciated.
Sleep? Sound as at chilly Dwelly!!!!
Sunday morning was blue skies and sunny. I needed to do something productive before I hit the road again and so we started washing the house, on the sunny north side, with not a white-wash…a black wash. This job will be a completed over the coming months and there will be some white details to be done and some blue features to tie in with the current feature wall at the front. It does sound weird & wonderful but it will simply just echo layers of it's existence.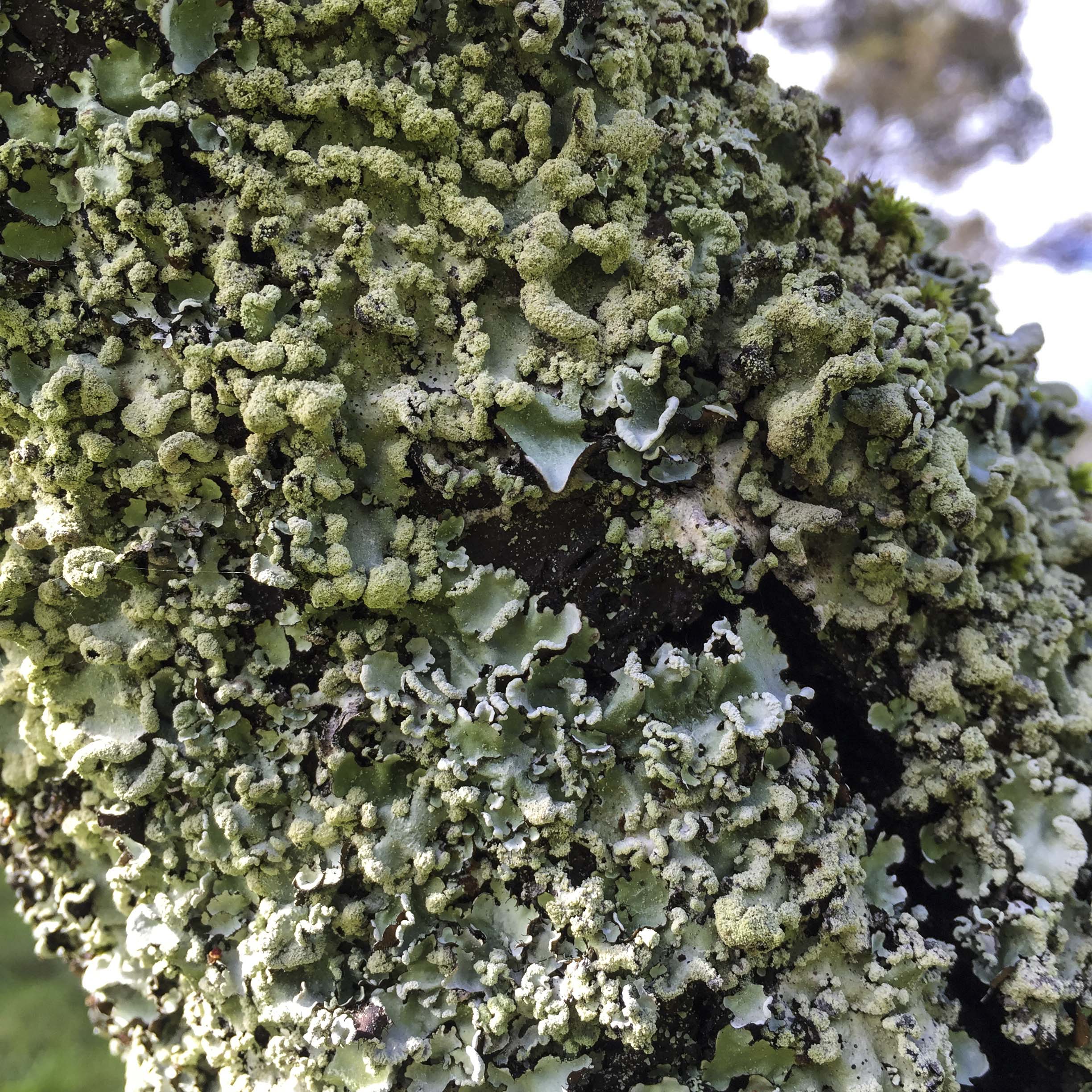 A stroll around the garden this  netted photos of trees…lichen on the bark to be specific.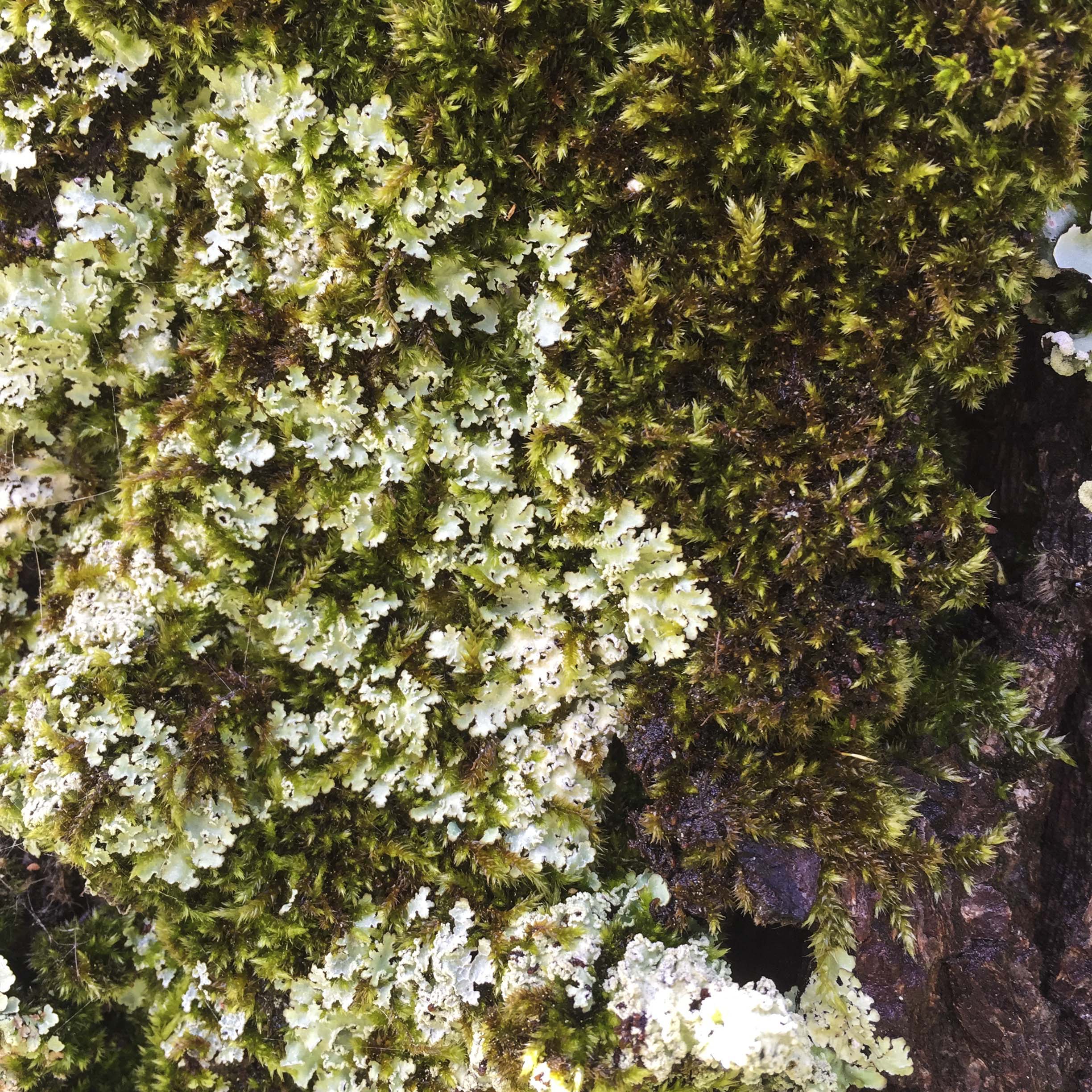 One of the things I loved about this place when we first saw it was this lichen….I love the slow steadiness of its growth, the delicacy of colour and the intricate textures.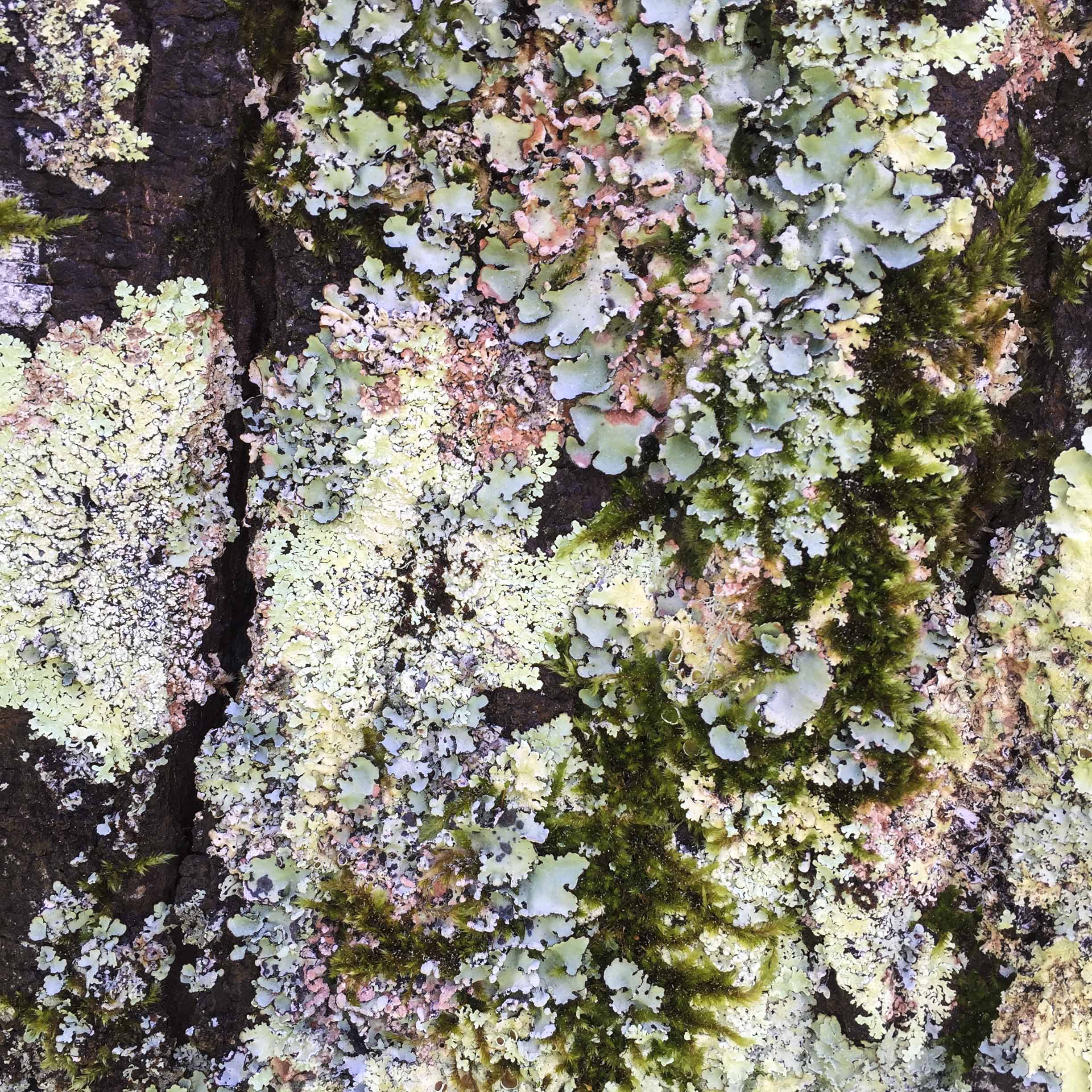 I could strip some and use for dying as I would have done many years ago but not now – well not right now.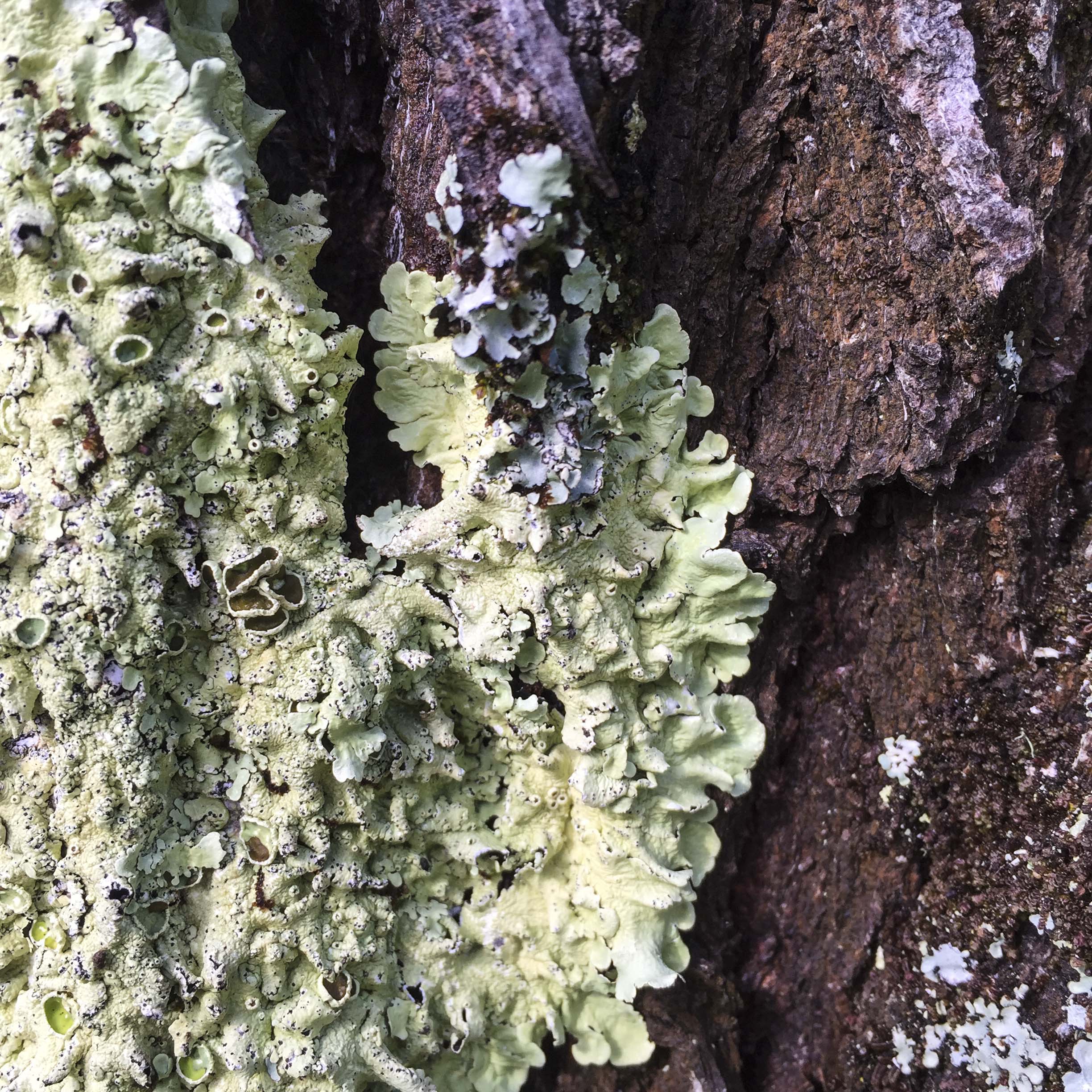 These lichen frills and spongey mosses are so full of colour and a stolid sort of life that they are best left in situ.
At least for the moment.
Save
Save
Save
Save
Save
Save
Save
Save
Save