WEEK  SEVENTEEN– (april 28 – may 3)
As you are now likely aware from recent posts, I have been working, very slowly for a couple of years and very quickly of late, to re-edit my older STARGAZEY quilt patterns, updating them and value adding.
It is both a struggle and a pleasure. 
The patterns themselves are very relevant even though the early ones are approaching 20 years old and the fabrics in the samples are certainly dated.
If I had the time and inclination I would make some fresh versions with beautiful new quilt samples but NO, whilst I am full of pride that they are still relevant, are still being used, and can find worth in a fresh audience, if I do write up any of my quilt projects they will be new ones…..
Segue to my latest pattern –  a new one after quite a few years gap.
Here is a pic of my granddaughter Esther's first quilt that has now been in use for quite a while.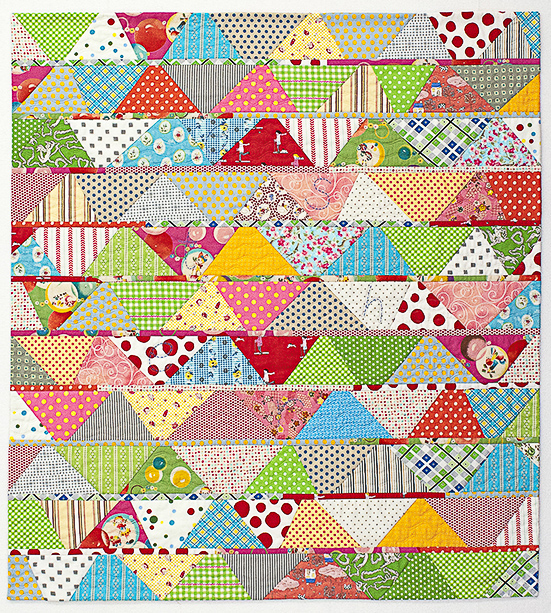 Her beautiful little nursery is well kitted out with hand-painted striped walls, an old redwork quilt stretched on a frame and a set of animal appliques framed under glass.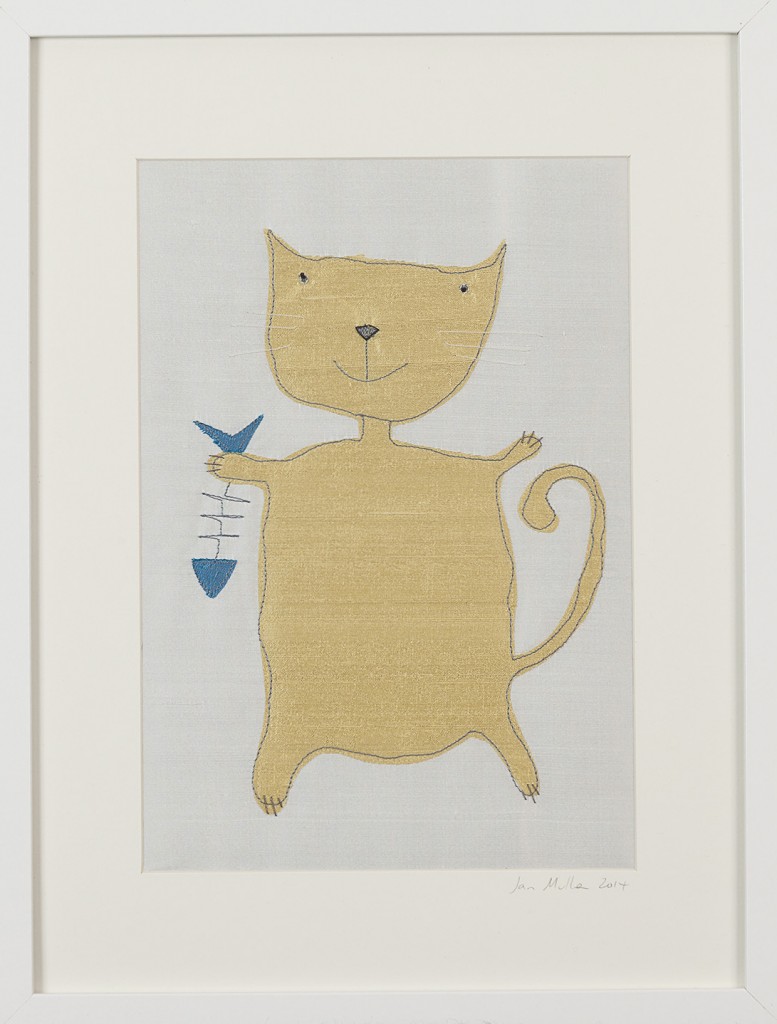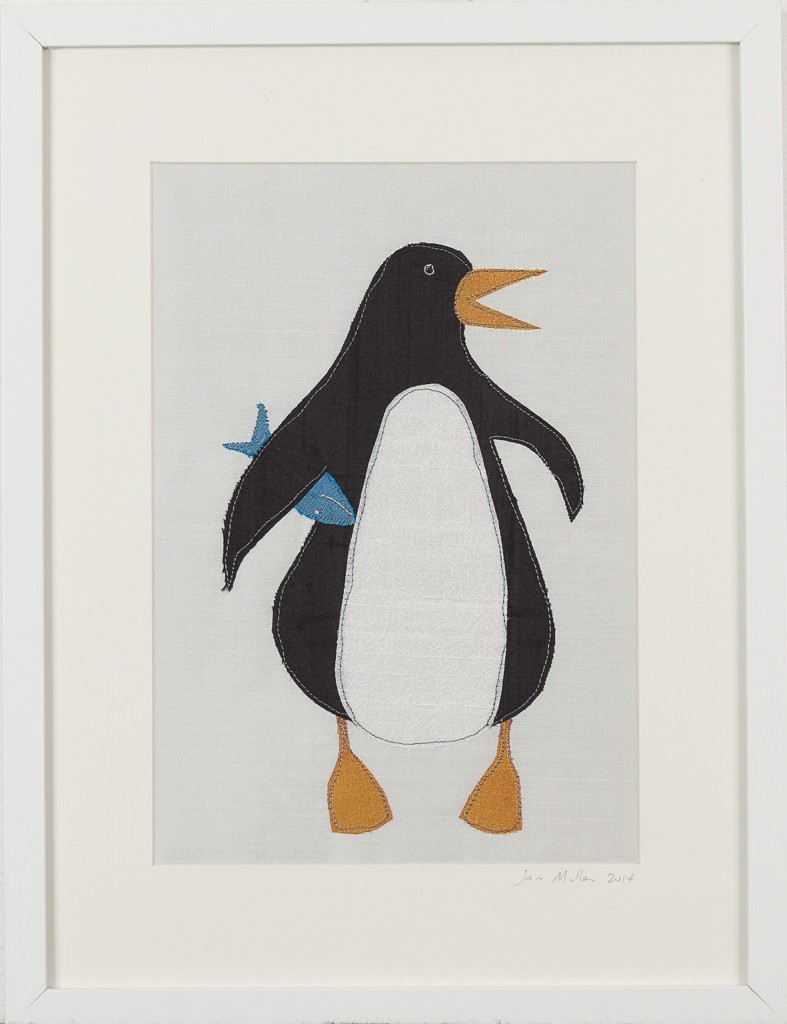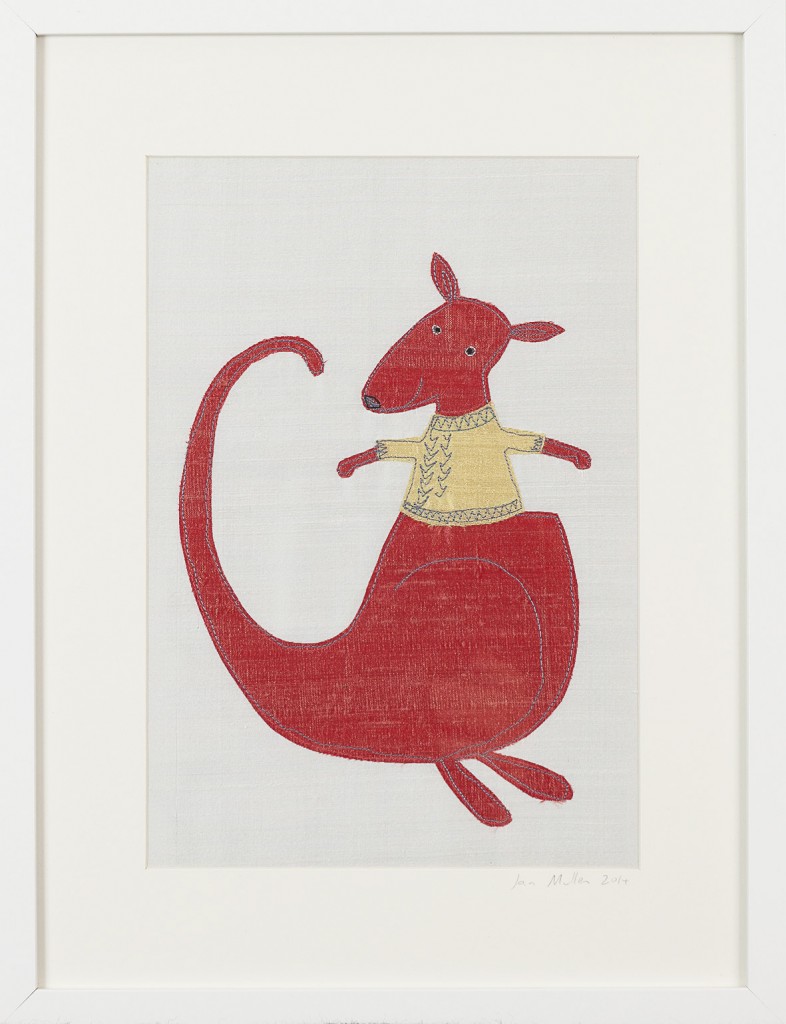 With colour, pattern and the animal world well represented I felt the room needed a very simple geometric pattern to add another layer. Nothing fancy was needed and triangles fitted the simple, fun, practical brief.
Baby Bunting was not going to be a pattern.
Alas, my arm was beautifully twisted by Trish Wykman, of Quilting Matters, who wanted to make her version and then teach her students the technique.
Trish has been wonderfully supportive of my work for many years, in attending my classes, being a big part of the Salvage/Selvedge project, and also using many of my classes and patterns as a base for her teaching.
Trish has a lovely gentle sensibility and her versions are always beautifully toned down and refined.
Baby Bunting is now on Patternspot and a king size grownup version may just end up being made for our little house in the coming year IF I can squeeze it into the schedule. Yep, I'm dreaming here.
Sealed with Love & Kissez has also made it to Patternspot. This quilt also has an envelope to hold a pillow. Fun stuff which would be great as a gift for young or old.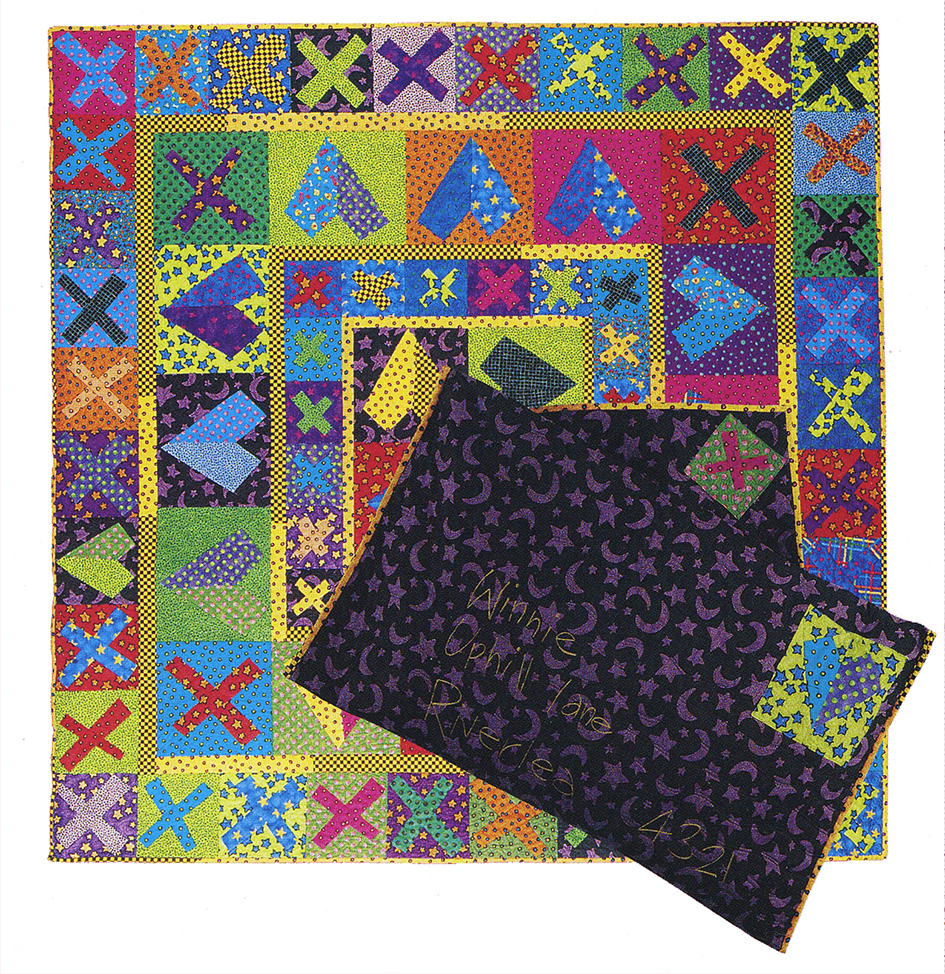 Whilst this has been a short week I have, just about, managed to keep up with the feathering. Hopefully this was the second last week of this delightfully arduous task BUT I think I'm dreaming again.
On the reading front, Robinson Crusoe has perhaps led me on a genre binge.
I'm now ripping through The Swiss Family Robinson. 
I would have loved to chase up an old copy but for speed I have downloaded the oldest edition onto my iPad instead.
This book is part of a genre  variously called  'Robinsonade'  or 'desert island story' or 'survivalist fiction'. These fictitious 'Robinsonade' survivors need to make their nest and stock the pantry quickly to be able to survive.
It sits very well with my thought-lines at the moment as a beautiful adjunct to my continued slow reading of The Making of Home – which is slow because every page has underlined areas to think about!
I didn't instantly recall reading any of this genre as a youngster – they were my brothers' books – there were boys on the covers doing brave boy things.
Thinking about this as I write though, I recall a book that I have read a few times over the decades, and whilst not desert island fiction, it is certainly survivalist.
Cosey Corner by L.T. Meade, originally published in 1888, was one of my mum's books. Her copy, safe in my keeping, was also a school prize – won in 'Girls 5' at Heidelberg Primary School – though I'm not sure of the year.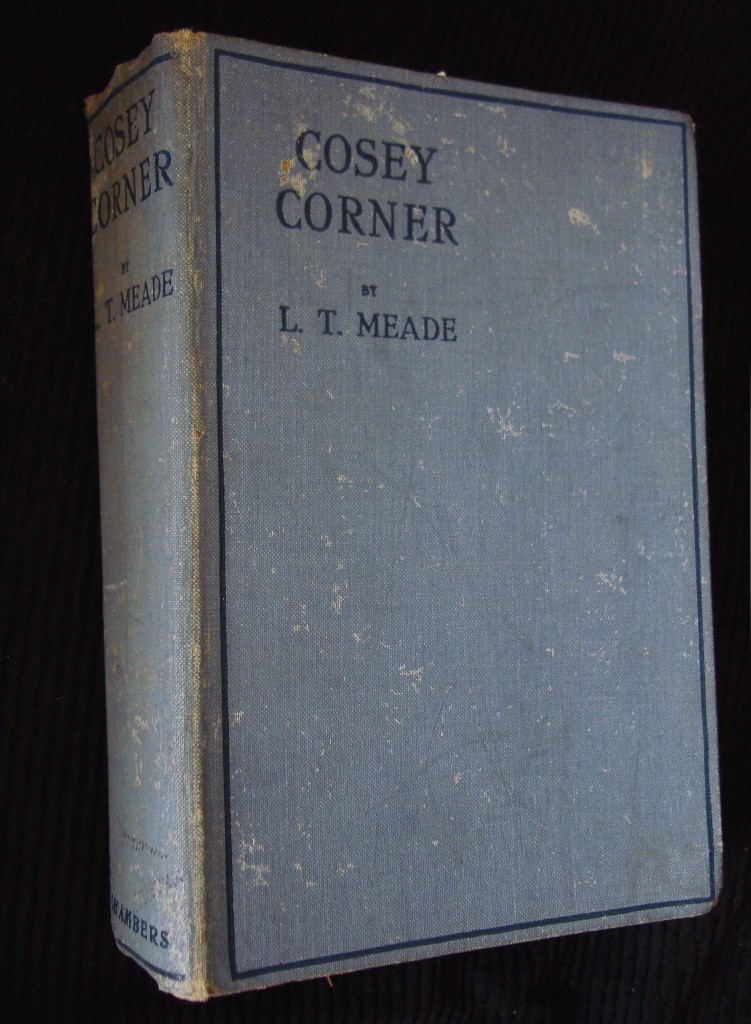 From memory, this book contained the exploits of three orphaned children who set up home in the English countryside, growing veggies, stocking bee hives, milking cows, raising funds by selling eggs and giving 'teas' in the garden. Gypsies figure in this idyllic life as a threat, and if my memory serves me right, there was a dog….or was it simply a donkey? 
I'll have to reread this, yet again, and soon, but this time within the frame of feathering the nest.
I do love children's literature and see great value reading these classics as an adult. 
At uni, as part of my B.Ed, I needed a non-art subject and ended up doing Children's Literature. Studying literature in depth, and being critical, for literature's sake, wasn't my thing back then, and things haven't changed.
Instead, I read to learn and to soak up connections that will help me in my art and in my life.
I have always loved the thought of surviving in isolation, of making new beginnings, and of making do. Being surrounded by animals in an environment of plenty is pretty cool too.
And perhaps the link is really simple?
When I was a toddler we lived on a farm in Central Victoria – Avenel to be precise.
I remember nothing about these pre-school years but photos from that time have me either in the chook pen or strangling (cuddling) cats.
Swiss Family Robinson, Cosey Corner, and then what about Gilligan's Island. These thought-lines are thrilling me. To be continued for for sure….