WEEK THIRTY FOUR (august 21-27)
The week contained of all sorts of stuff and things but two stand out…paper and cardboard.
I've been thinking for ages about optimum, economical and practical ways to store my artworks. Though my output is rather paltry, over many years I have accumulated enough to feel the need to act upon these thoughts.
Knit1Purl1#2 has been selected to be shown at Art Quilt Australia 2017 to be held in Launceston in early September. That was the impetus needed – organise a shipping box to get the work to the gallery at the very least.
Sending this piece to Tassie then made me contemplate the two functions, postage and storage, as a whole.
The result of this brain activity was a simple system with storage box potential for every art work – for their protection and my piece of mind.
As I like the thought of easy access to the works a lid at the top was a preference – either separate or attached. I looked at the templates online at The Box Man and placed my order. A phone call to follow up helped me to refine my order with their advice. Chris easily sold me on a more economical solution with a separate box-size (double protection) lid.
Not a fan of the brown look, I choose to have the initial six made in white card…much as I was tempted by the black.
The labels I have printed are based on white so it has other advantages.  Four labels per per box, three for the lid and one for the base are placed for easy identification.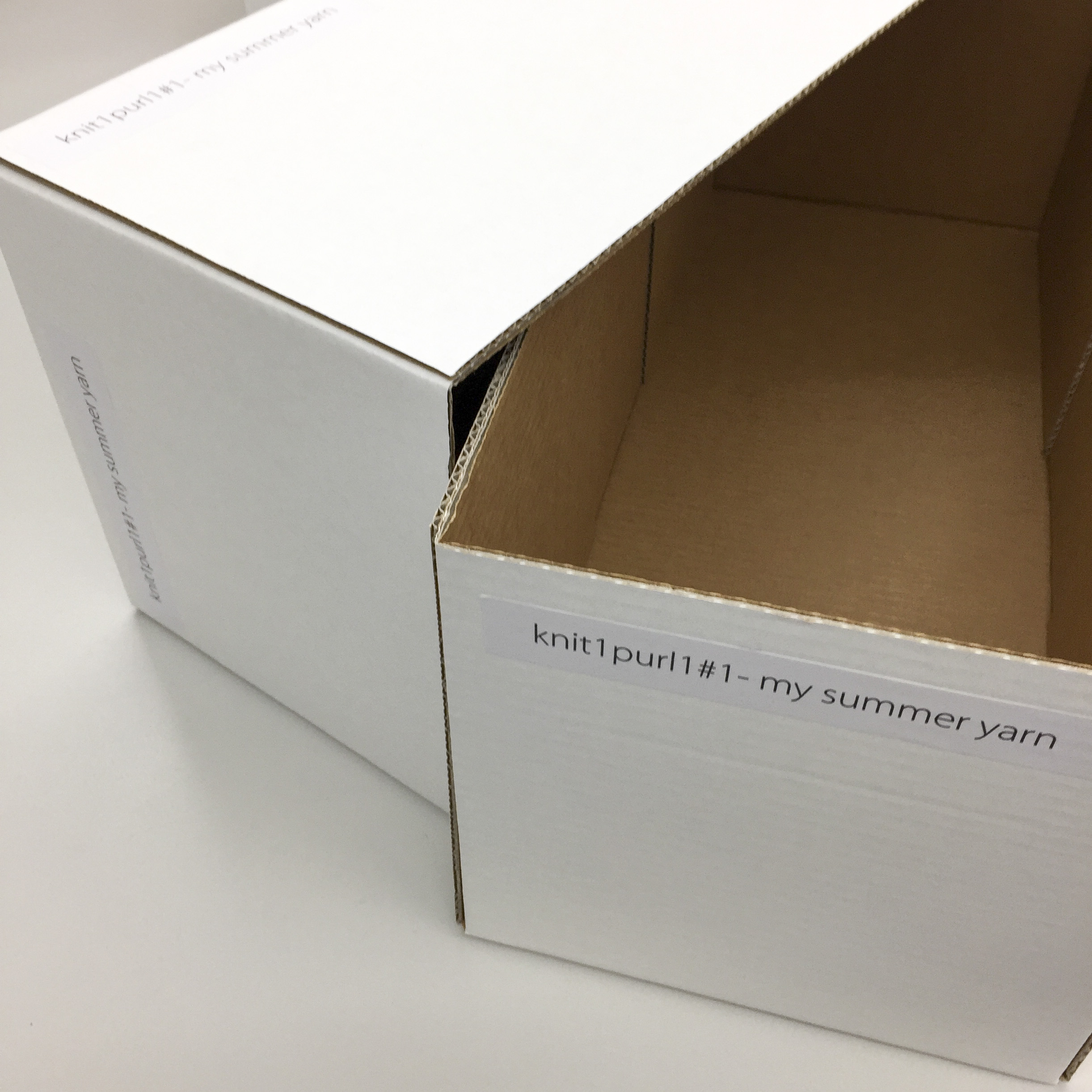 The rolled quilt sent to Tassie also had a mailing box made to fit the outer dimensions of the storage box.
Finally I have a system.
One more thing to cross off the list.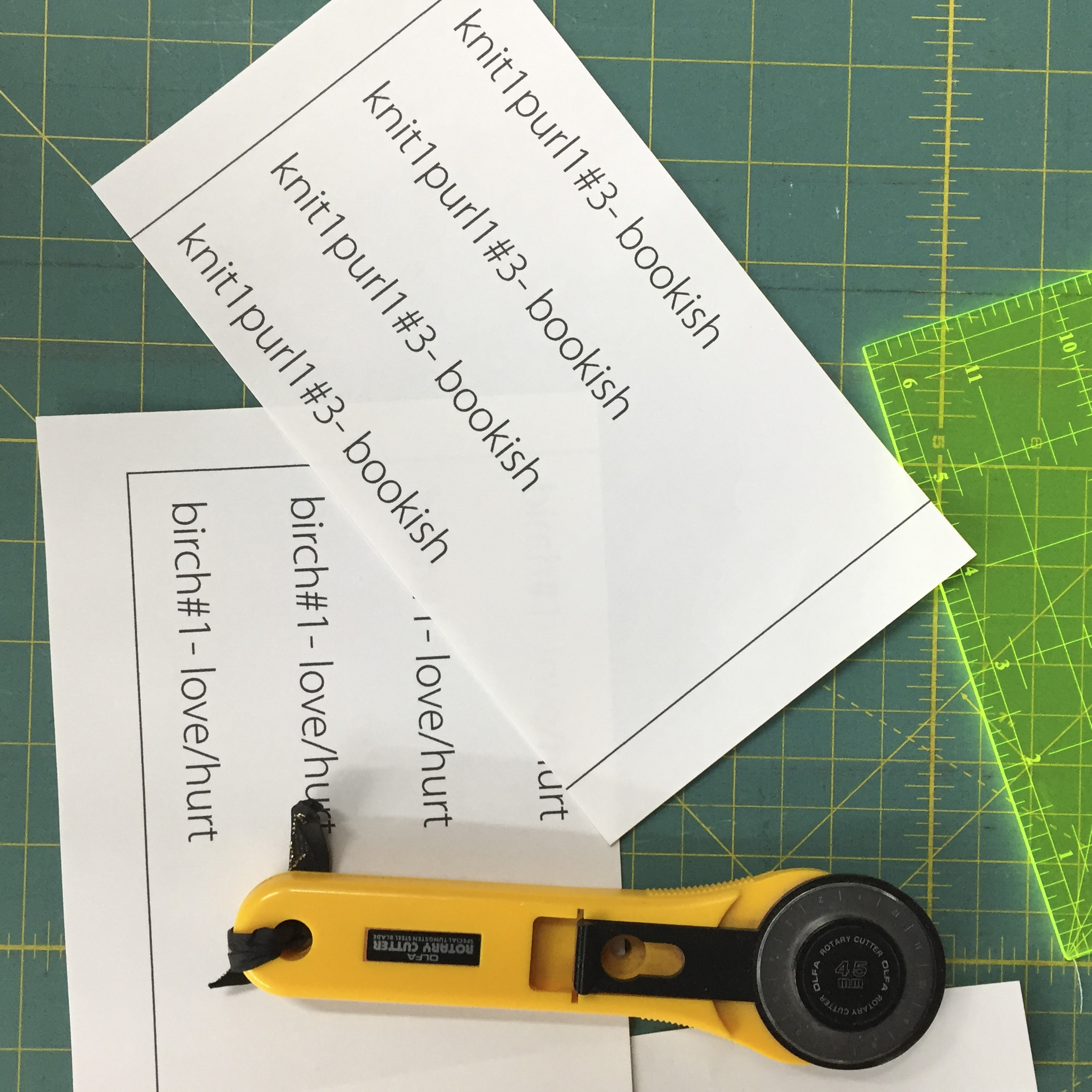 My solution is not perfect though, as I have not gone down the archival road.
There is simply too humming an hawing happening concerning the inner wrappings and supports.
I will refine it all later but at the moment calico and pellon are the easy available and okay materials in use.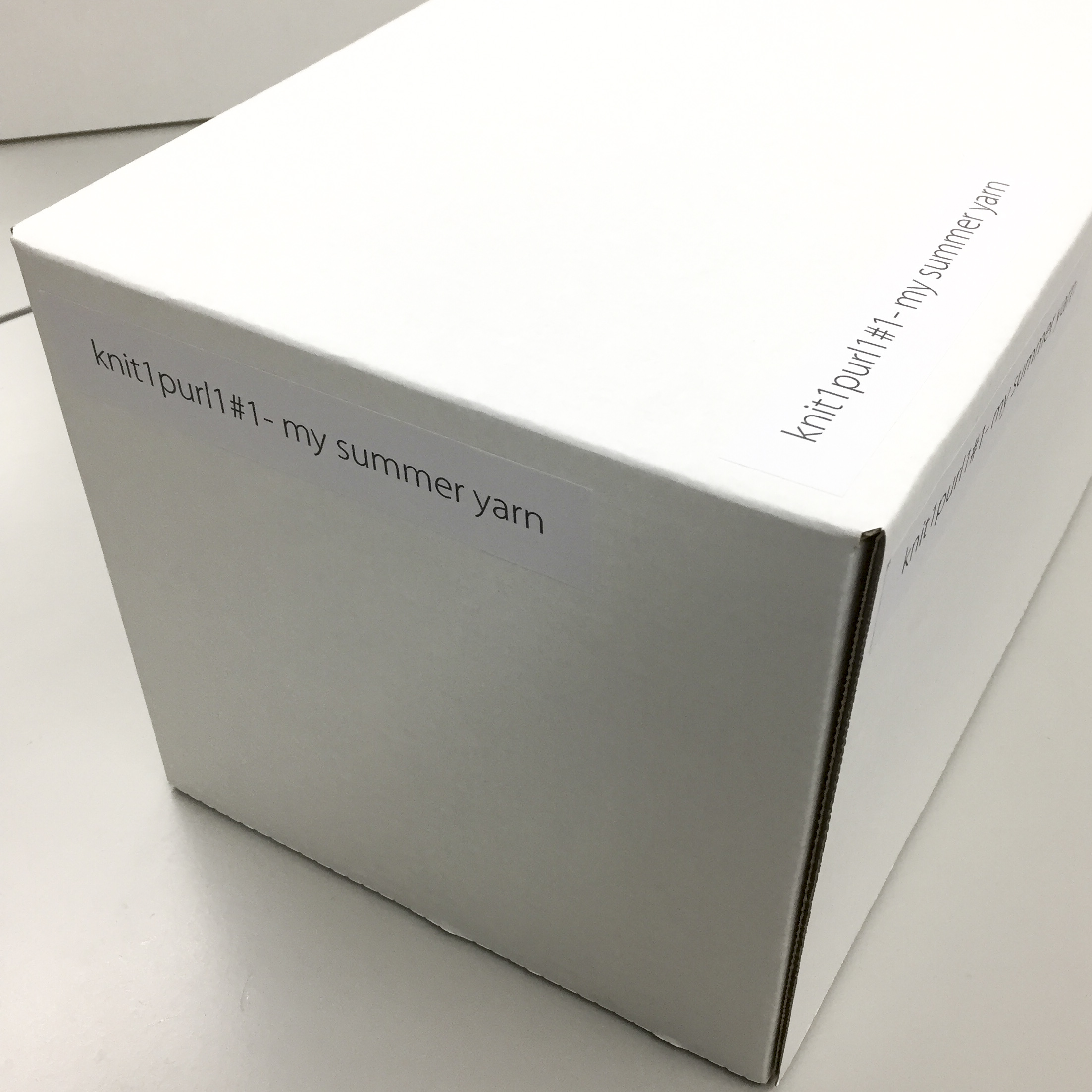 I feel quite relieved that I have finally made a start on a simple, economical system.
Eventually, that means definitely not this year, I will continue boxing up other pieces. When the upstairs is cleared and re-painted next year I will set out  dedicated storage areas.
I have also been working on, and neared completion of,  Knit1Purl1 #4 – this time A4 size and made of two layers of card.
I used photo details of two of the 'tus kyiz's", (wall/ger lining embroideries) that I purchased in Mongolia, as the theme.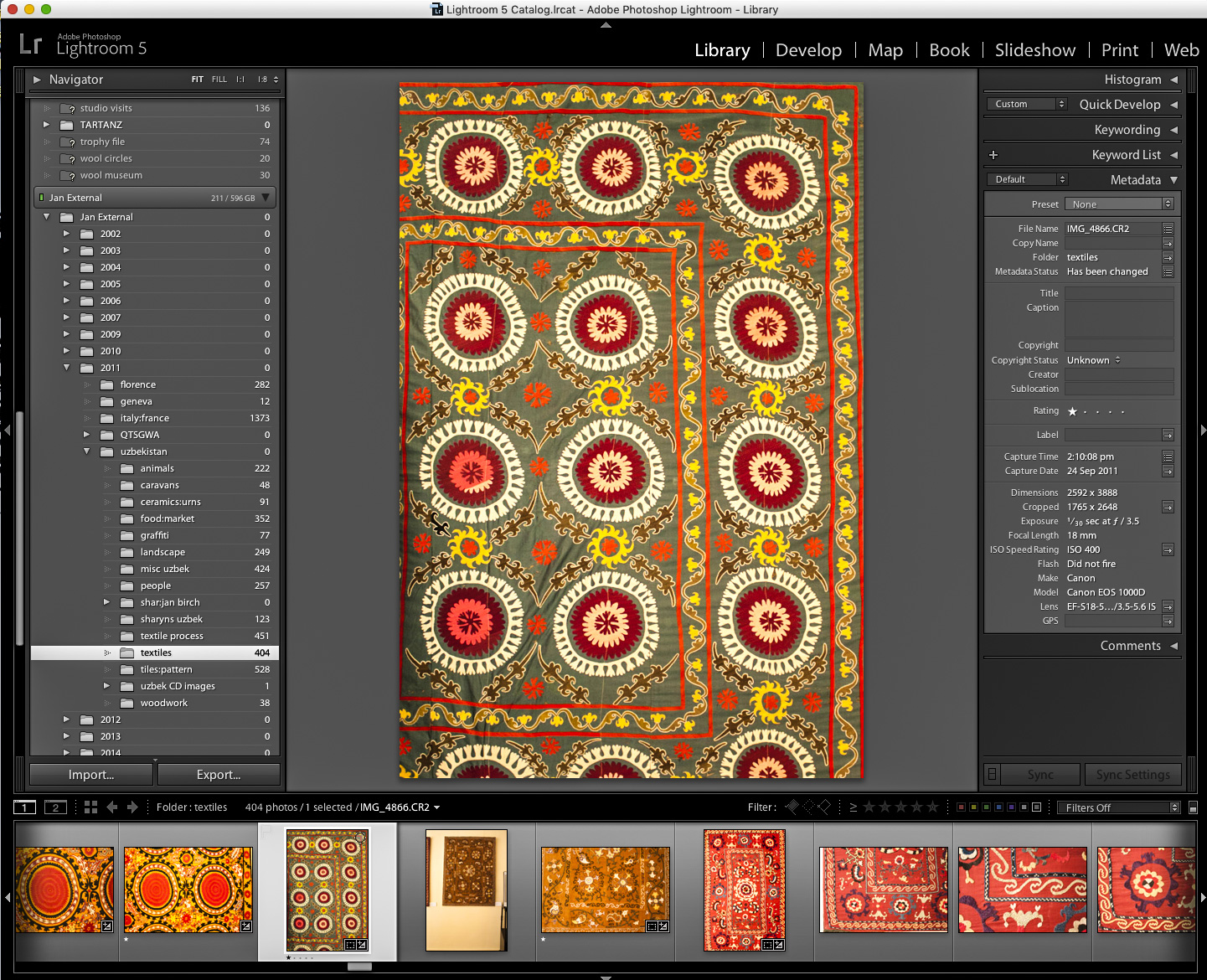 After a lot of circuitous thought I started this next little set of four works with two parameters in choosing what to print; photos taken on trips overseas, and photos of textiles.
It took ages, and then yet more time for me to narrow down the first piece to Mongolia and then eventually to the two pieces I purchased.
I take a lot of photos – though I do admit there are plenty of low light and excess movement duds.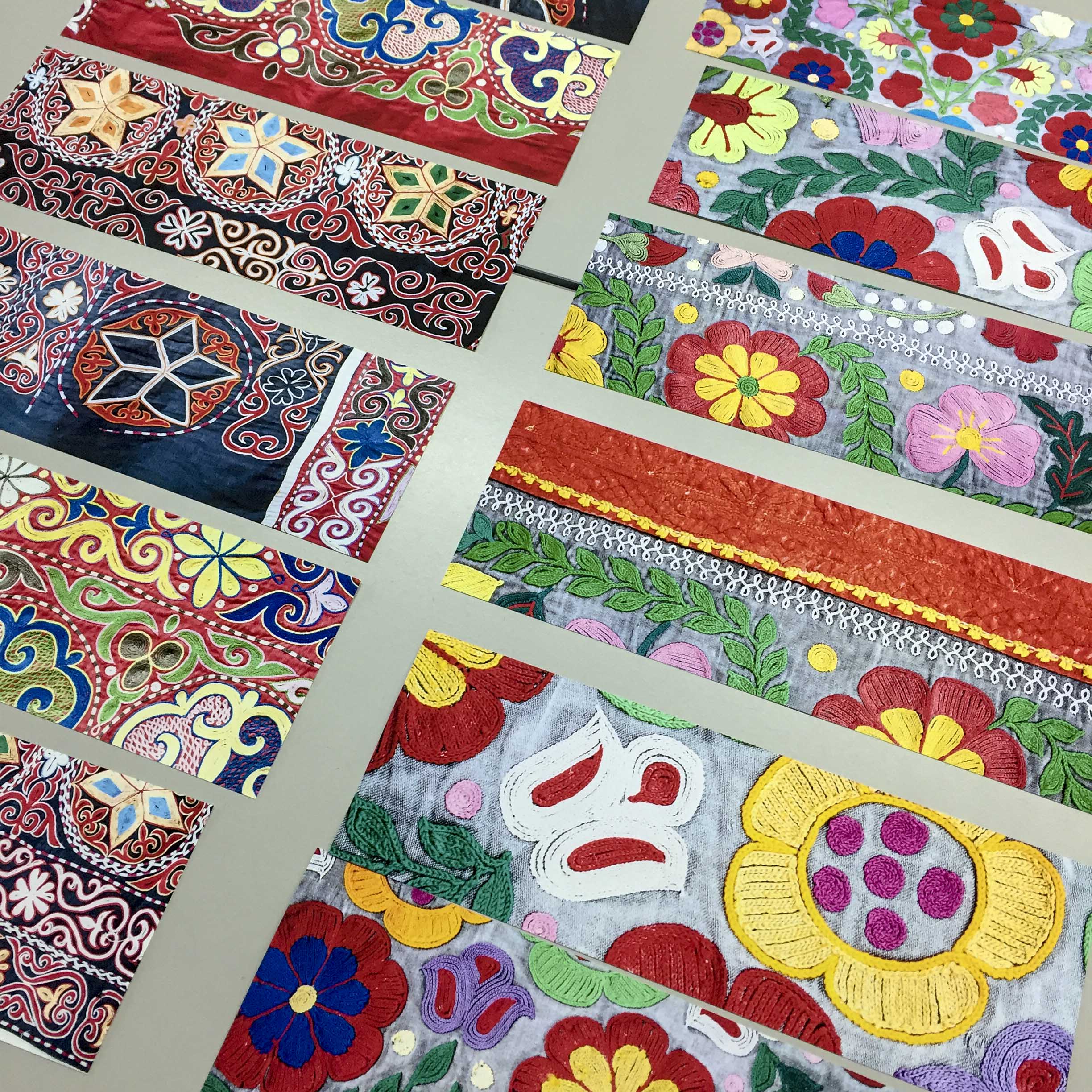 This new piece is reversible, one "tus kyiz"/on each side.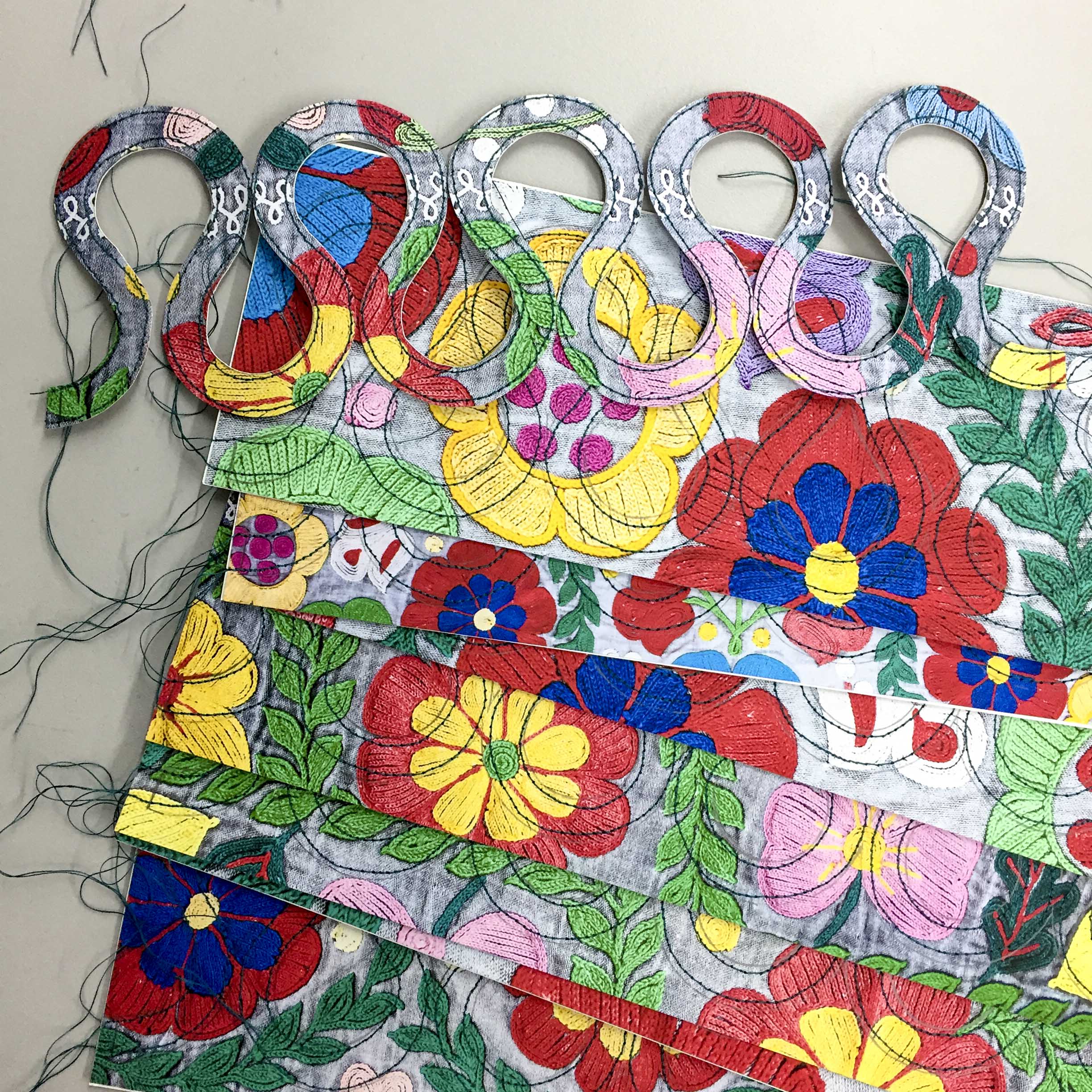 As I write this the painting of the needle and the title of the piece are still works in progress.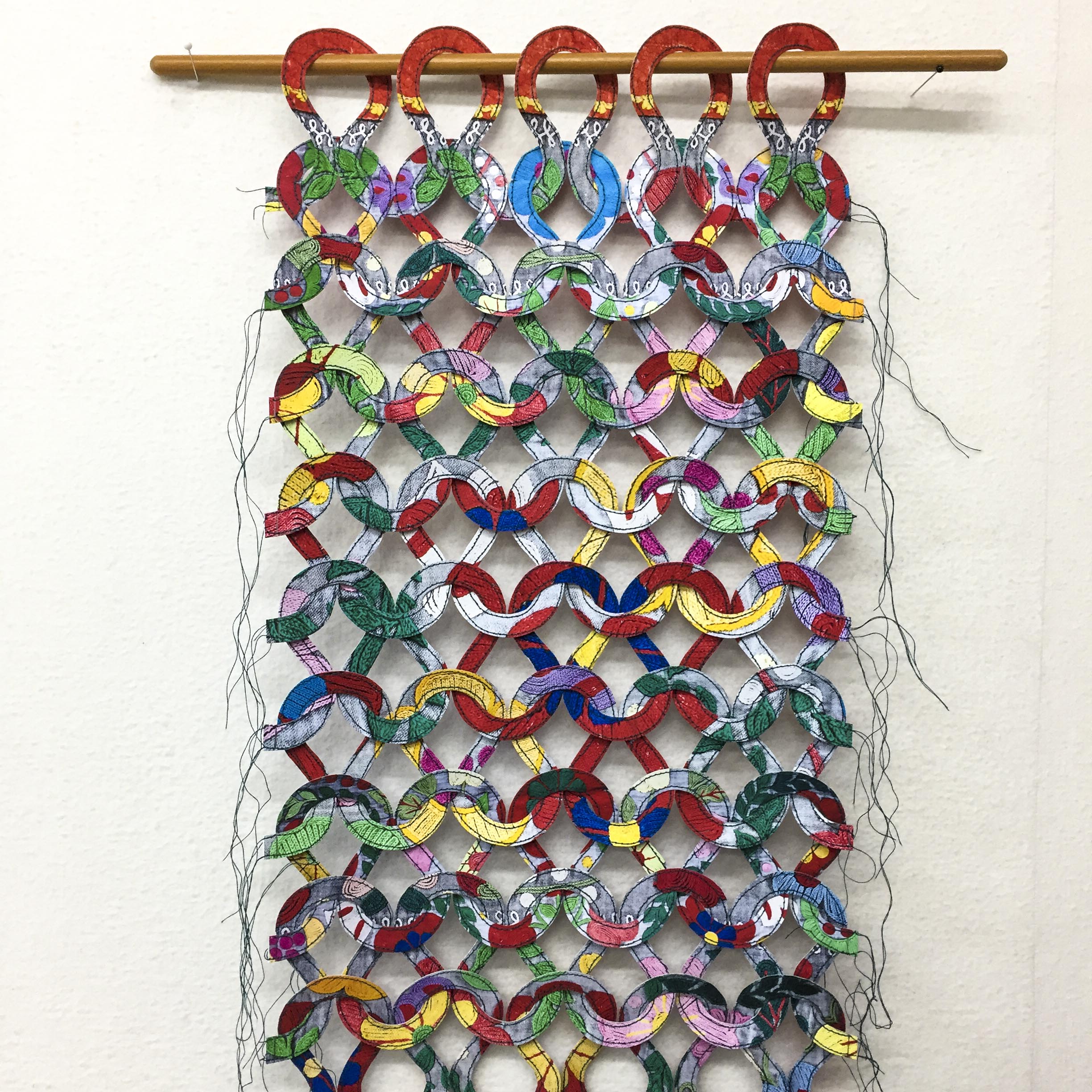 I am onto the next two straight away – I have four of these 'needle' dowels to refashion and that is determining the extent of this lovely little exercise.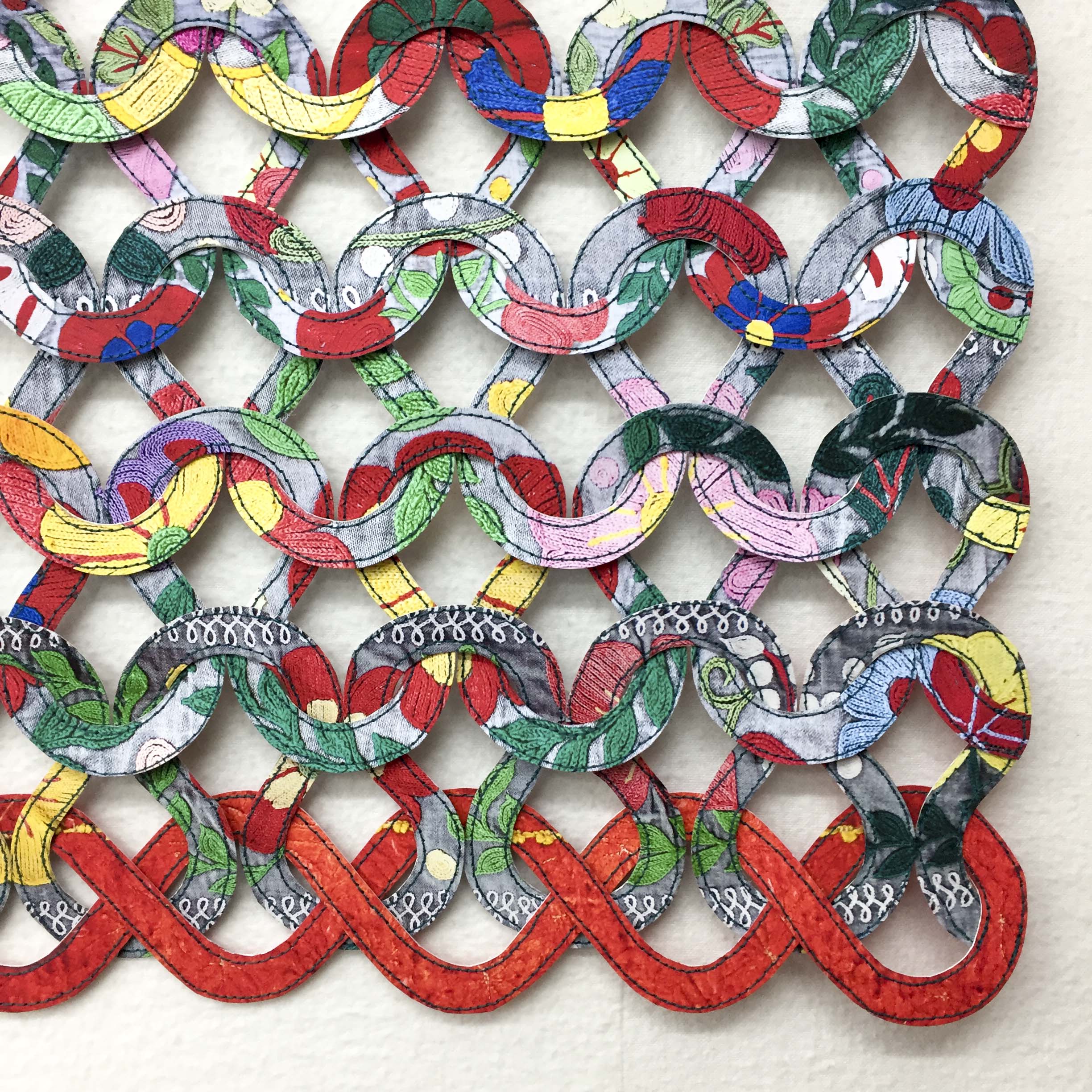 I am also hoping to be able to donate one to the Ozquilt Auction next week in Launceston.
With a busy week ahead it is looking to be an increasing doubtful plan….
Save
Save
Save
Save
Save