WEEK  THIRTY- ONE – (august 3 – 9)
monday – feathering the nest #2 is finished.
tuesday – photo day for feathering #1 & #2.
wednesday – a quick visit to NEW INDIAN TEXTILES @ Fremantle Arts Centre, organisation for the upcoming twentyONE+ meeting, then back to FAC for the illuminating panel forum.
thursday – more computer work for twentyONE+, then our meeting ….which produced more computer work….
friday – being Esther day we caught the train to Freo, (for the first time), we visited MANY, NEW EDITION, MINI MARCHE then MOORE & MOORE for lunch – all through and between showers. Such a treat to be with her. Back to the computer late arvo & evening. Finished by a late wine'o'clock.
saturday –  brekky with George…and relevant grownups:). Back to the computer for continuing twentyONE+ tasks. A birthday dinner out with all our grown-up Mullens.
sunday – the bloke is at a conference all day and I cancelled the regular Sunday night Family dinner. Tartanz, of which there are three extra versions shown below, has been waiting to be finished for weeks and weeks and years and is now up on Patternspot, as is a free little oldie – Party Chainz.
What a week.
Indispersed throughout the week I have been clearing up, packing away and reloading my work areas downstairs for the next few projects I have planned.
I need to start on my submissions for twentyONE+ but whilst I am in Laminex mode I would really like to try to get some of these off table, out of my head, and onto the wall.
I have three strong works that I would like to construct for twentyONE+ so I can then choose the two strongest.
AND
I have three other works, continuing the thought lines of Feathering the Nest,#2.
It is these that I want to tackle first.
They are 'lesser works' in size but the concepts behind all six are similar.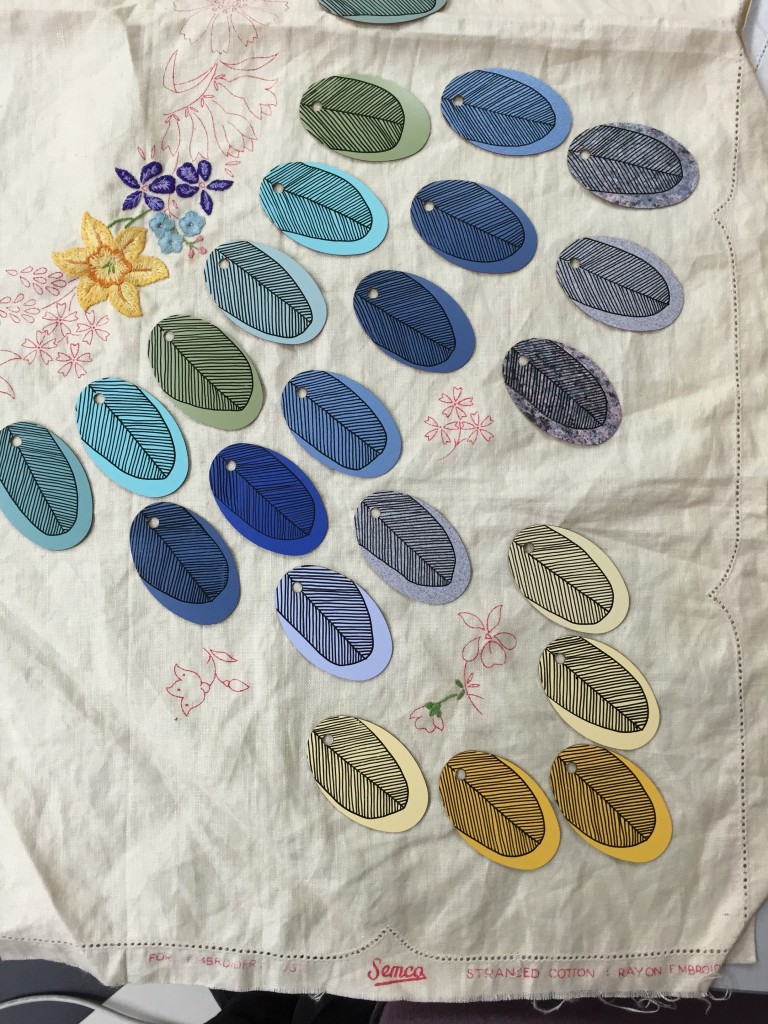 AS WELL
I still have weeks of computer work to get through but, like I did a few weeks ago, I think I may just need to go AWOL again very soon and burrow into the downstairs part of my studio.
I have a strong need for a stitch binge again.