WEEK SEVENTEEN (april 25-may 1)
The week starts as part of the weekend – ANZAC day long weekend – a day to honour those that have gone before. Unlike last year when we stood in the main drag at Dwellingup attending this service for the very first time, this year, at home, the day blurred. The usual Sunday night family dinner moved position to become the Monday night family dinner. Anzac day was spent in and out of the kitchen.
The bloke was off on a golf trip early Tuesday morn and the rest of the week I was to be in solo mode. The week that spread before me ended up being one long timeless week.
I was able to keep at studio tasks continuously, and at all hours, rather than 'waste' time over culinary concoctions and doing the partner thing – surely conversing and going to the movies and simply hanging out together is over rated?
It was a sort of holiday at home except that I had plenty of work to do.
So how did the week progress?
I finished the grey feathers – yay yay yay and yay…finally!
They were photographed (only by me at the moment) and have been named, written up, and are ready to be packed away … that is – when I get tired of looking at and exploring them…
a sort of honouring in itself?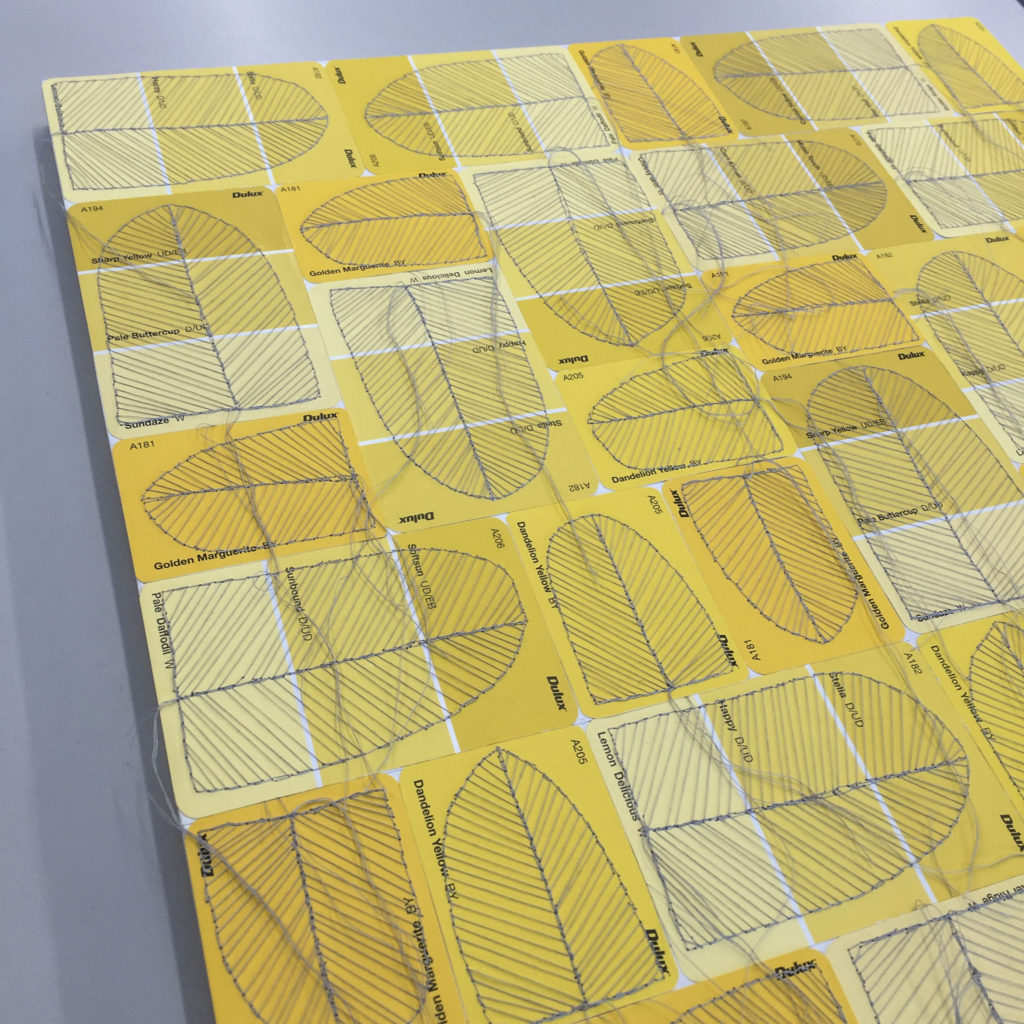 I find my response to my finished artwork quite fascinating.
So much time and thought goes into bringing these forth into the world and, just like bringing forth babies, my work is never what I picture in my head.
I leave both the yellow and grey works leaning against the wall and my continuous looking, whenever I pass by, is part critique, part pride, part curiosity.
How did I produce this? Where did it come from? Do I like it? Will it stand up to criticism?
Am I wasting my time? Should I do more of these whilst I am in the groove?
Should I instead, move on to birthing new works in this vein?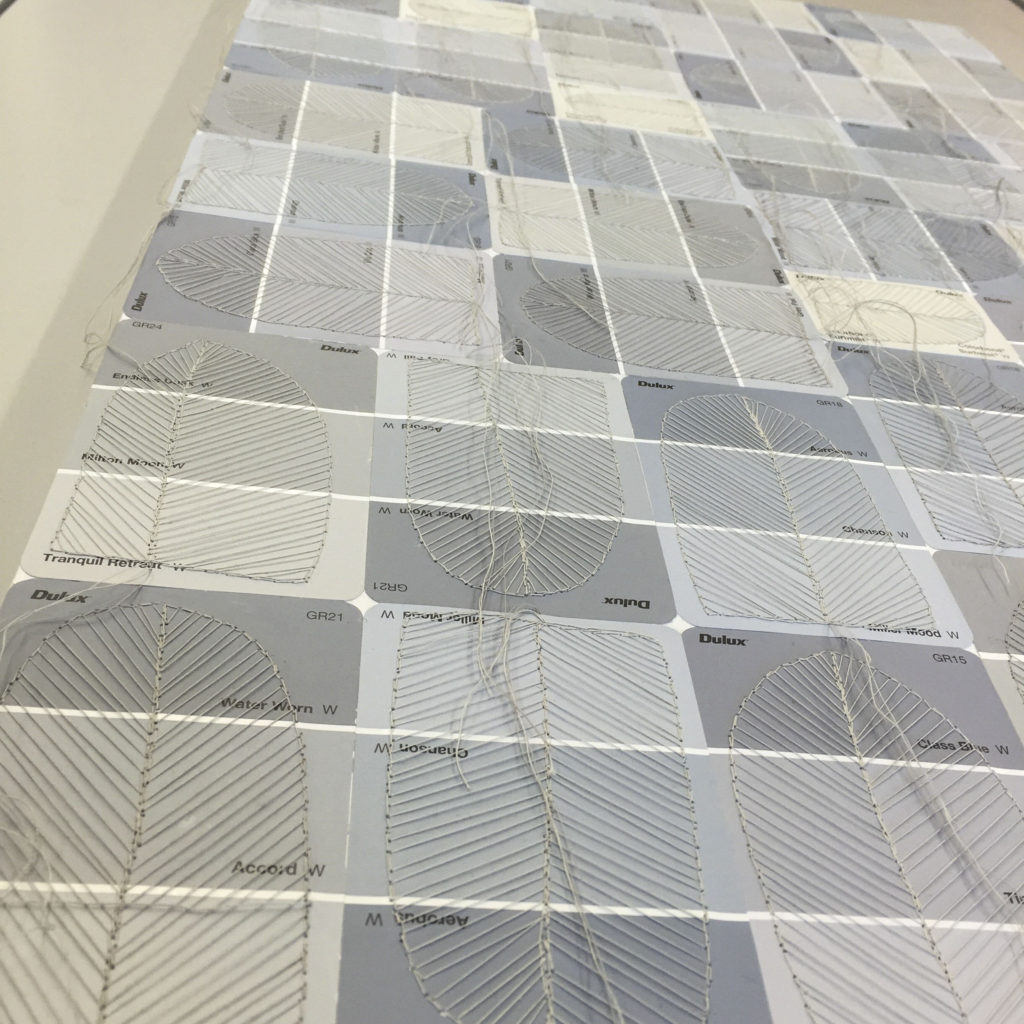 At the moment I have the paint chip feathers off pat, in regards to the stitching.
If I want to keep mounting them the way that the first three are then I can simply concentrate on playing with colour, playing with different shape and size cards, playing with a more sophisticated narrative and of course the hard bit – spend large amounts of time consumed in the slog of the making.
I have plans to mount them in other ways. Should I work on some of these?
I certainly have a whole lot left to cover in this arena.
For the next few weeks though, these have to put aside again if I am to attempt at least one piece to enter in OZQUILT's AW5.
I have narrowed down subject matter to three image types – all are to be executed in the style of old engravings – if I can achieve the look I chase.
I pick the images and resize them and do some trial prints on paper.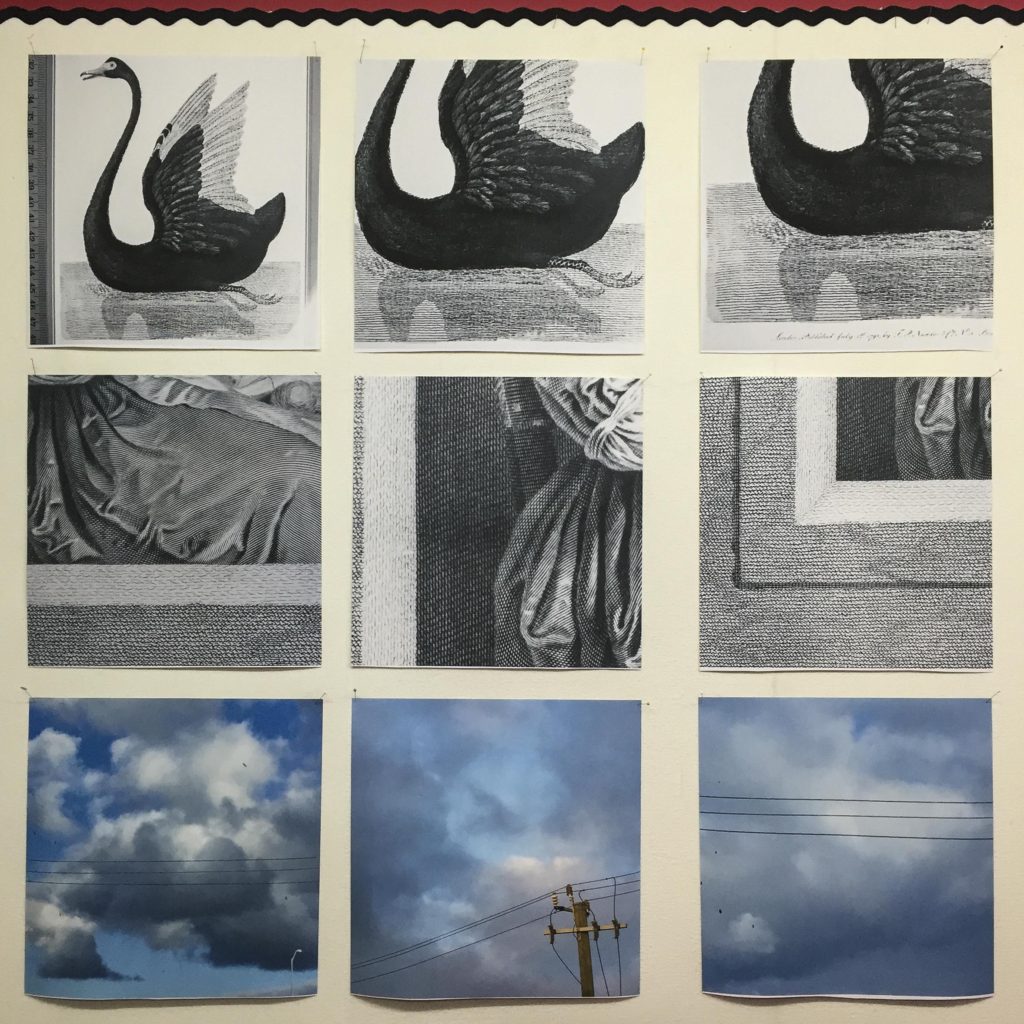 I know how I want to approach each of these sets as they are to be based on a similar thought-line but the execution will vary. What is the easiest? Quickest? Safest? Most achievable? Which do I love most?
Which set should I choose to start working on?????
I'm in Quandary Land once again, living in the town of Indecision….
I had a couple of trips 'out' and squeezed in some viewing.
I went to Heathcote gallery to see Ravel…It did not excite me.
I flew down to Freo Art Centre to see two exhibitions…neither excited me there either.
Something did excite me though…
I picked up some DVD's that I had professionally copied from old family videos.
We did not own a video camera when our babes were tiny but one day a friend visited and captured an afternoon of our youngsters cavorting at home. Precious to view – for me, for my kiddos, their partners and soon the current crop of little ones.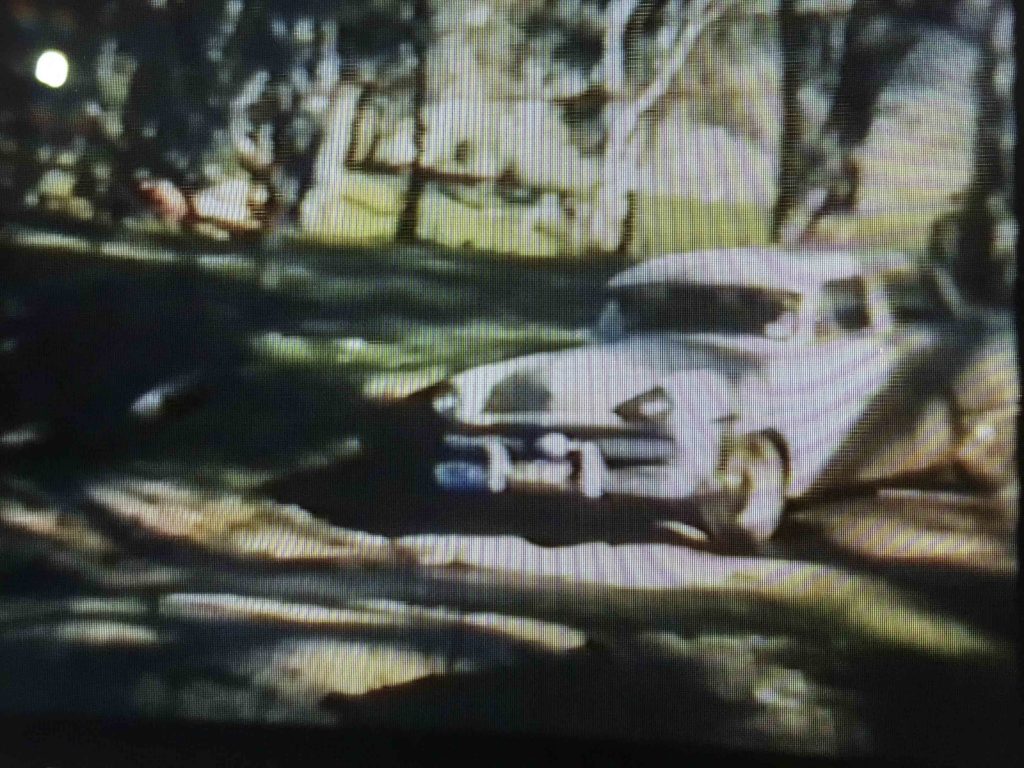 The one that really tugged at/ captivated me though, was old/vintage footage shot for, or by, MY grandparents.
I grew up seeing this footage occasionally.
There were special nights spent watching reels and reels of mixed up long gone family events, places and faces accessed through the both loved and hated ancient projector.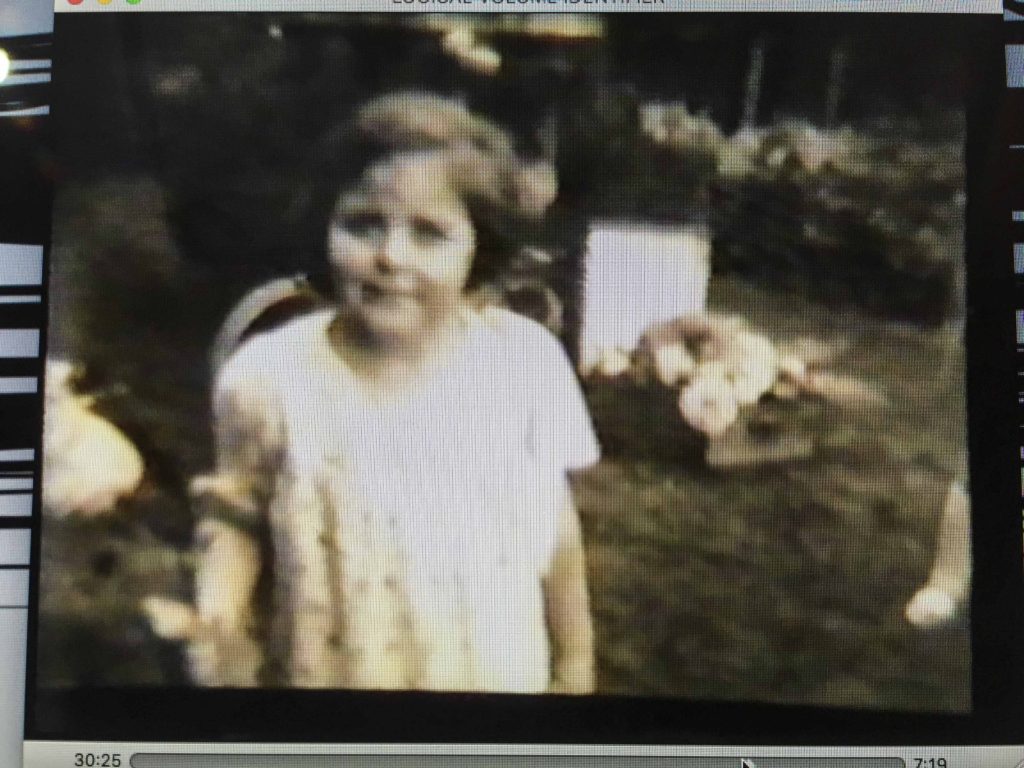 I loved seeing my mum as a youngster cavorting in fancy dress-ups at her family home, and her arriving as a bride-to-be and leaving married to my dad-to-be in tow.
I saw my brothers and older cousins tumbling and toddling in first homes.
I saw images of the farm we owned at Avenel that I have no memory of but feel that I know so well through these movies.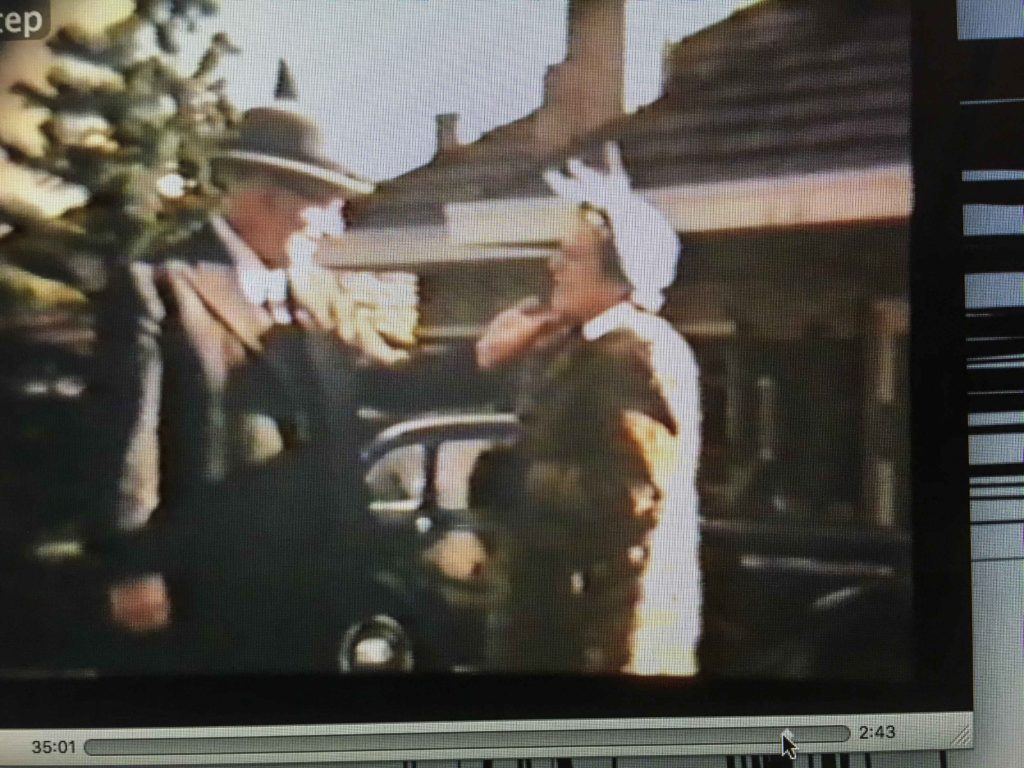 The footage, old, partly or very spoiled, and very mixed up, is simply amazing.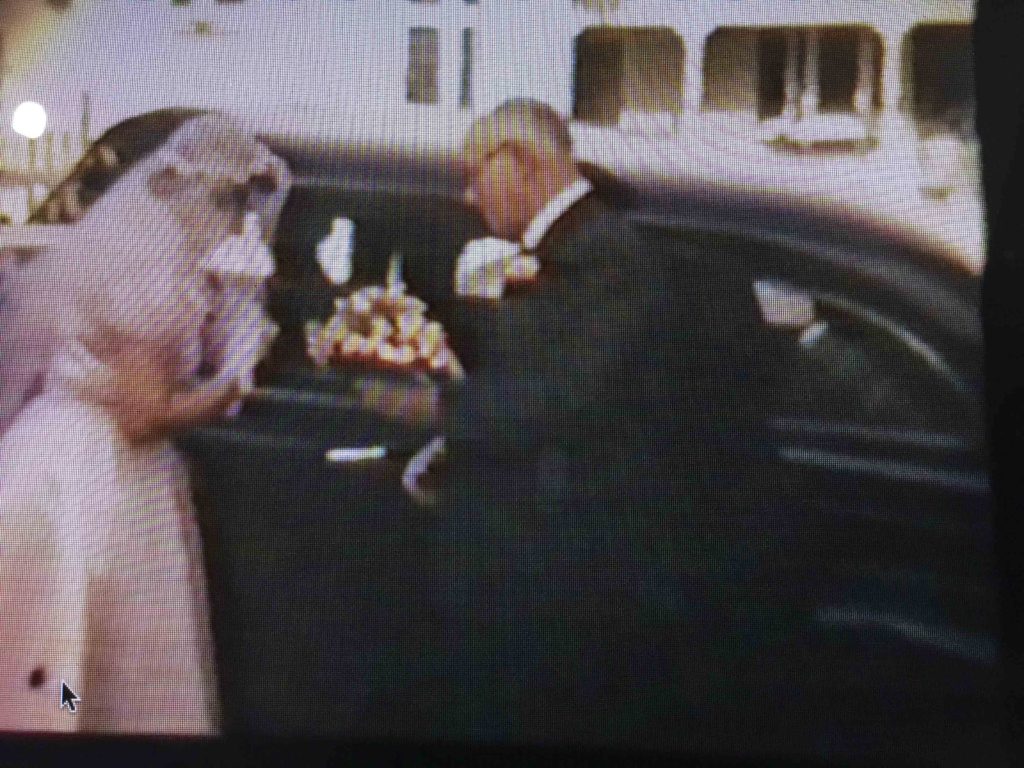 As I played it through my computer late on Saturday night I took a couple of phone photos as I pressed pause.
If there is not a mountain of art work in that DVD there is, at the very least, some comforting connections to my past, to who and what has gone before.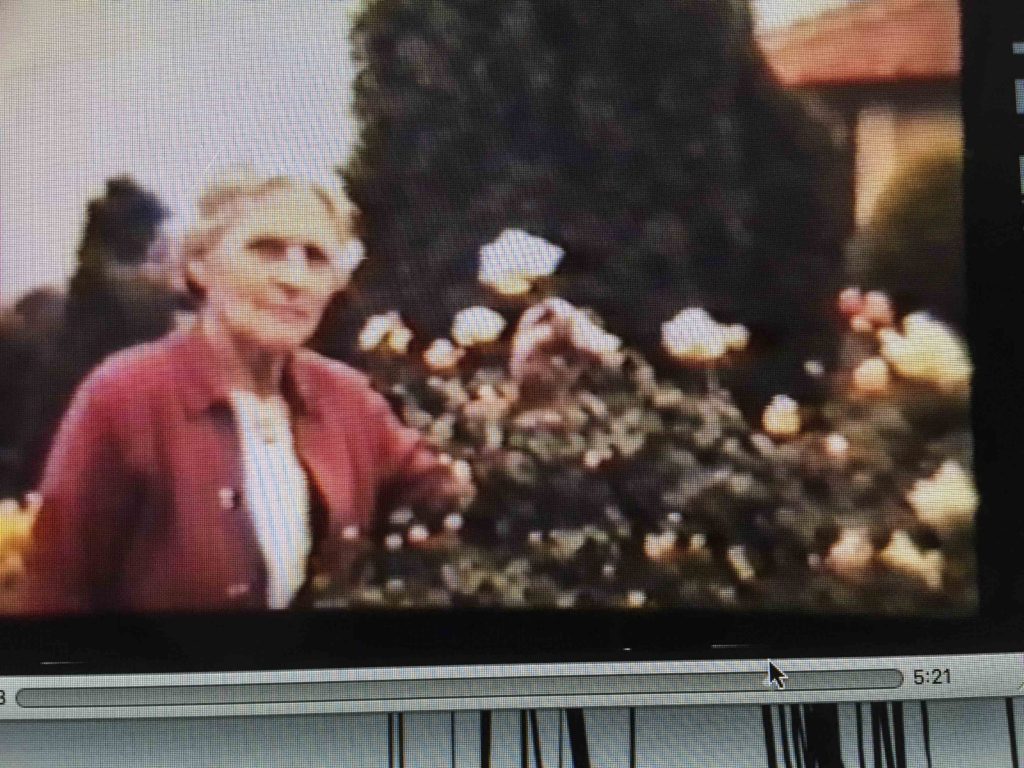 For my children and grandchildren there is at least one family line that is very visible and I am honoured to have this access to my heritage.