WEEK TWENTY-ONE (may 23-29)
As we gear up to launch the twentyONE+ website at the end of this week the information and editing is being worked in both manic and relaxed fits and starts.
Our decision to have everything online is a strong one. It will have longevity, it can be viewed around the world, it becomes a strong reference for everyone and is cost free for the viewer. Doing this is, however, is a large amount of work for our tiny committee but with a brilliant graphic designer and free flowing curatorial advice we are doing fine….fingers crossed that there are no more hiccups to come ….
As you may know I have been tossing and turning and to-ing and fro-ing in regards to entering a second work in OZQUILT's AW5. I have done it. I stepped up a gear and got to it late on Friday – just before I packed the car to escape down south – the money was quickly transferred and I uploaded both entries.
It did feel good to have completed two entries despite the consistent indecision.
It was, in the end, a close call.
The pieces ended up being variations/combinations of two themes that I am working with which is quite satisfying. Both now wear the monikers of 'feathering the nest'.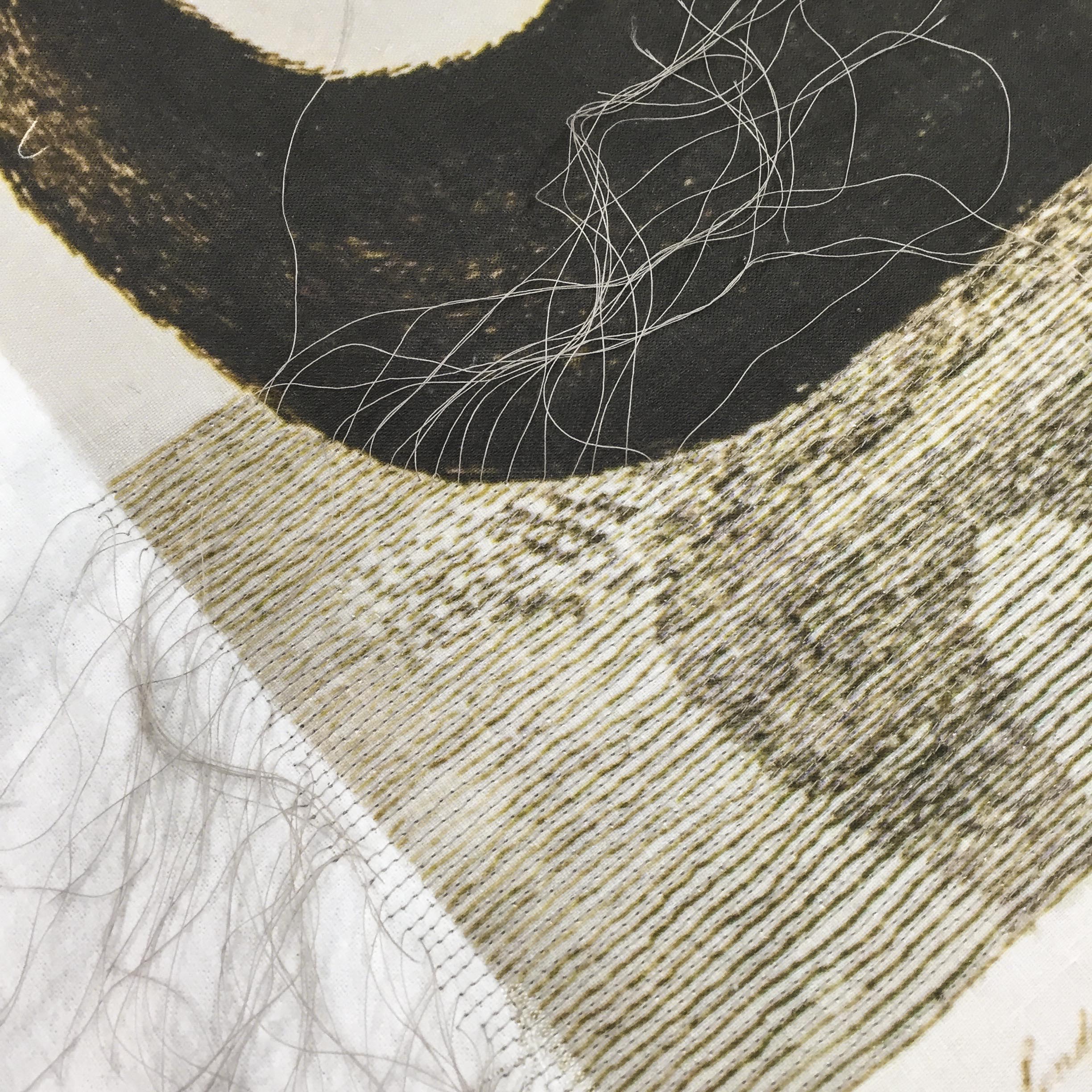 Technique-wise they were a departure for me technically whilst still working to theme. Departures are good. I expect to work in this flibberty-gibbet manner in the future….. some of the time.
My priority now is not to chase exhibition inclusion in this rushed manner but to build up a body of work exploring one 'feathering' thought line before diverging to the next lightning bolt of inspiration. I'd like to have finished works ready and waiting for an easy pluck from the perfect storage system BUT as you can plainly see, I can and will likely always segueway into another branch of either subject matter, or technique, or task, as desired or needed.
Flexibility is THE positive substitution for flibberty-gibbet, so my dream of the moment, post twentyONE+, is to work solidly on producing relevant bodies of work almost solely for my own edification….. we'll see how that works!!!!
The winding down came after the constant flurries of the week, after the bloke arrived home earlier than usual, and after we hurriedly packed his wagon.
It is chilly down south now and we feel the seasons keenly up in the hills away from Freo's more moderate coastline.
We pull out the warmest and woolliest things to wear, we walk with jackets zipped tightly, we play with firewood stacks constantly, and we sleep easily with the electric blankets left on all night.
The snuggly doonas are now weighed down by winter quilts – the summer cotton ones are useless at this time of year. I need to make at least one more kingsize woolly quilt asap…..hmmmm – can't even bring myself to put that on my toDo list!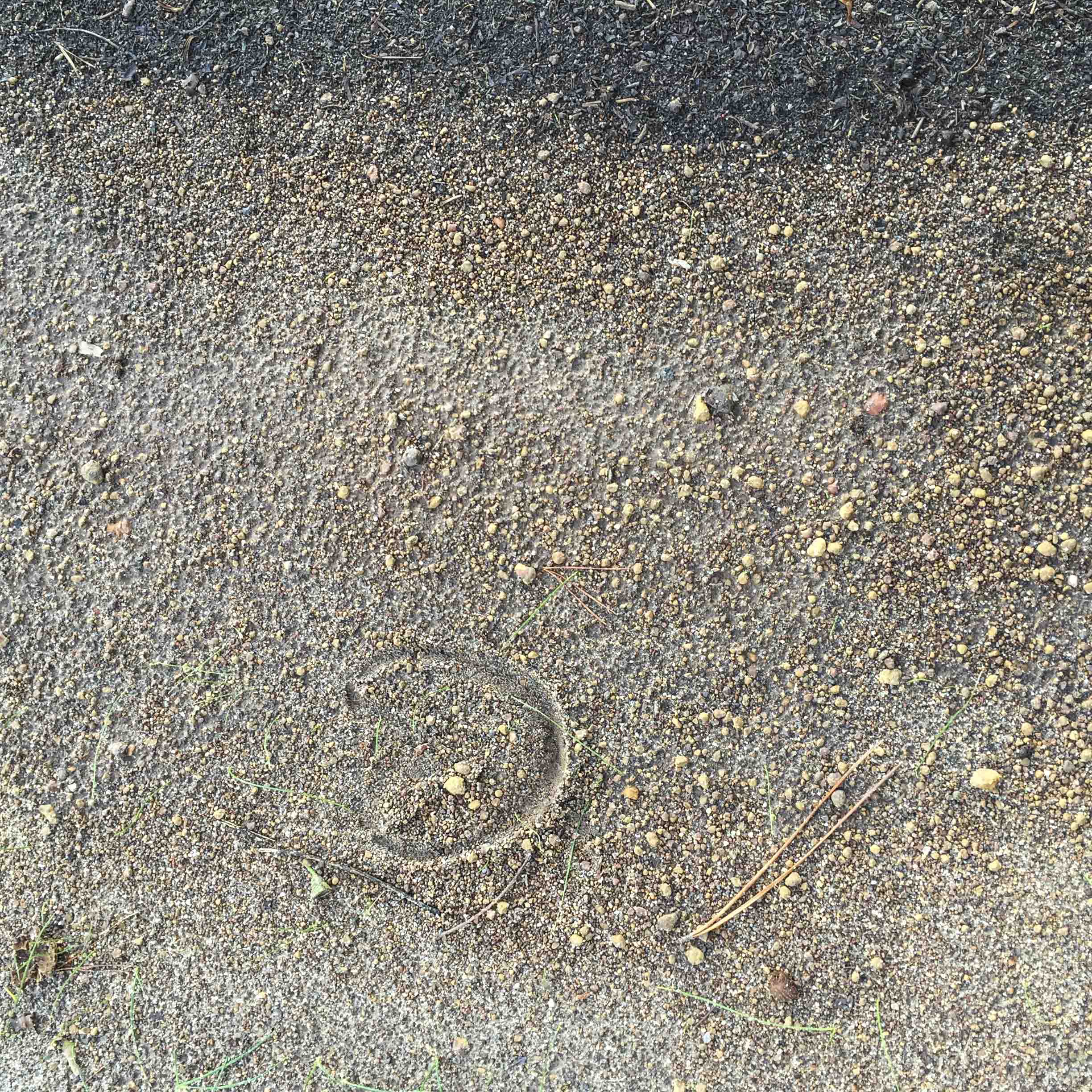 This weekend had all of the usual rhythms……a walk to the co-op, passing the horse floats that park at the oval every weekend whilst the hoofed and heeled ride locally.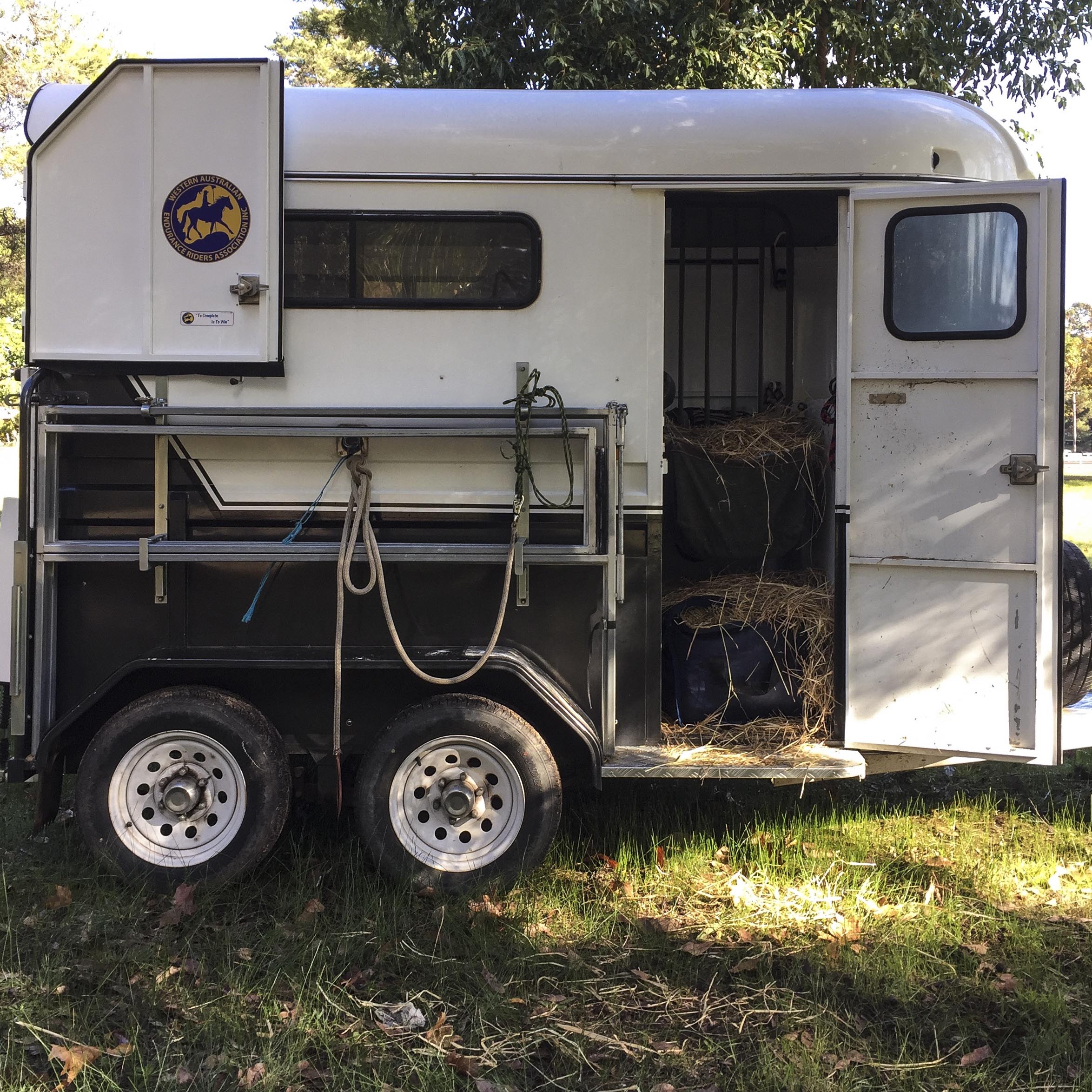 My usual backyard 'forest floor' exploration showed up a bigger number and increasing variety of 'mushrooms'.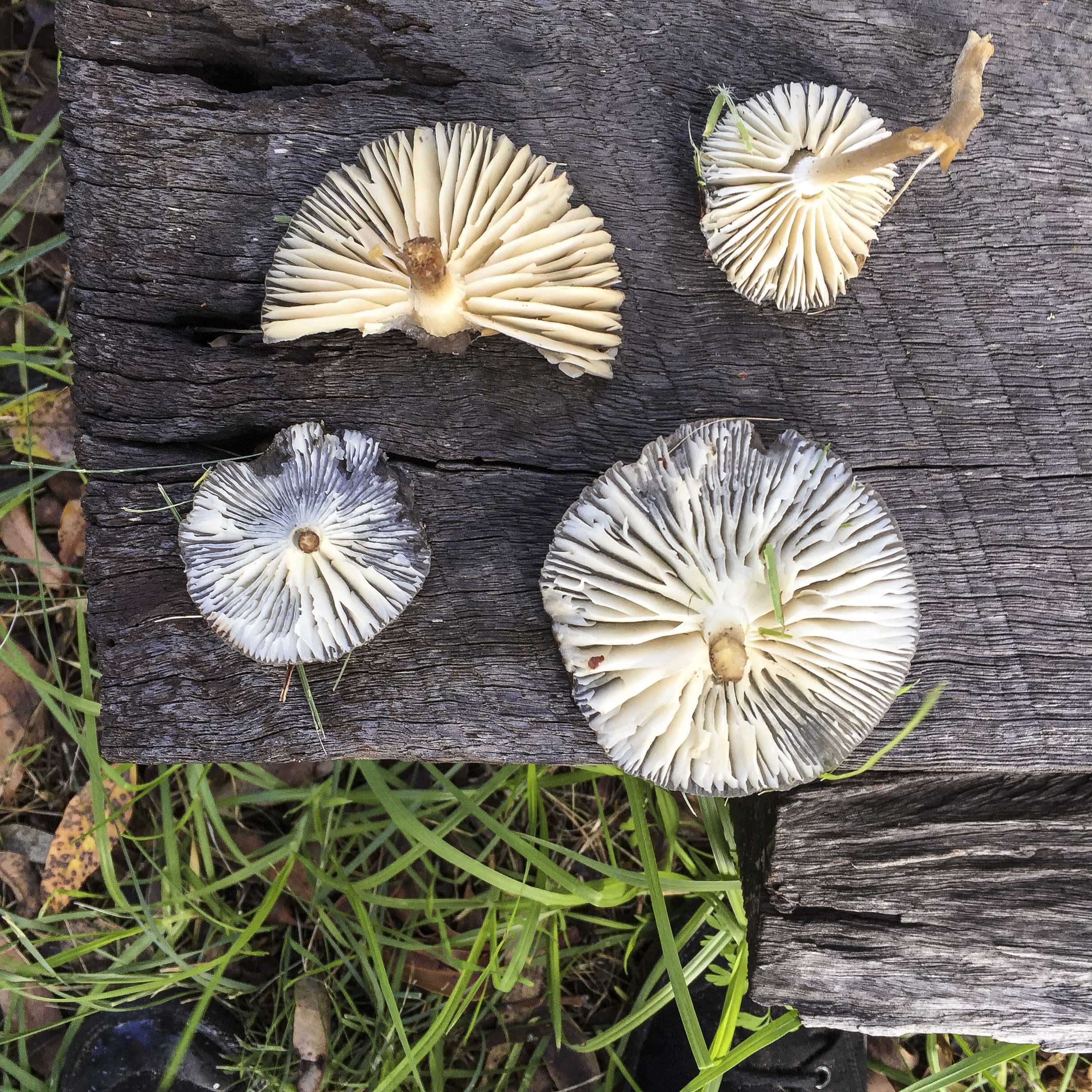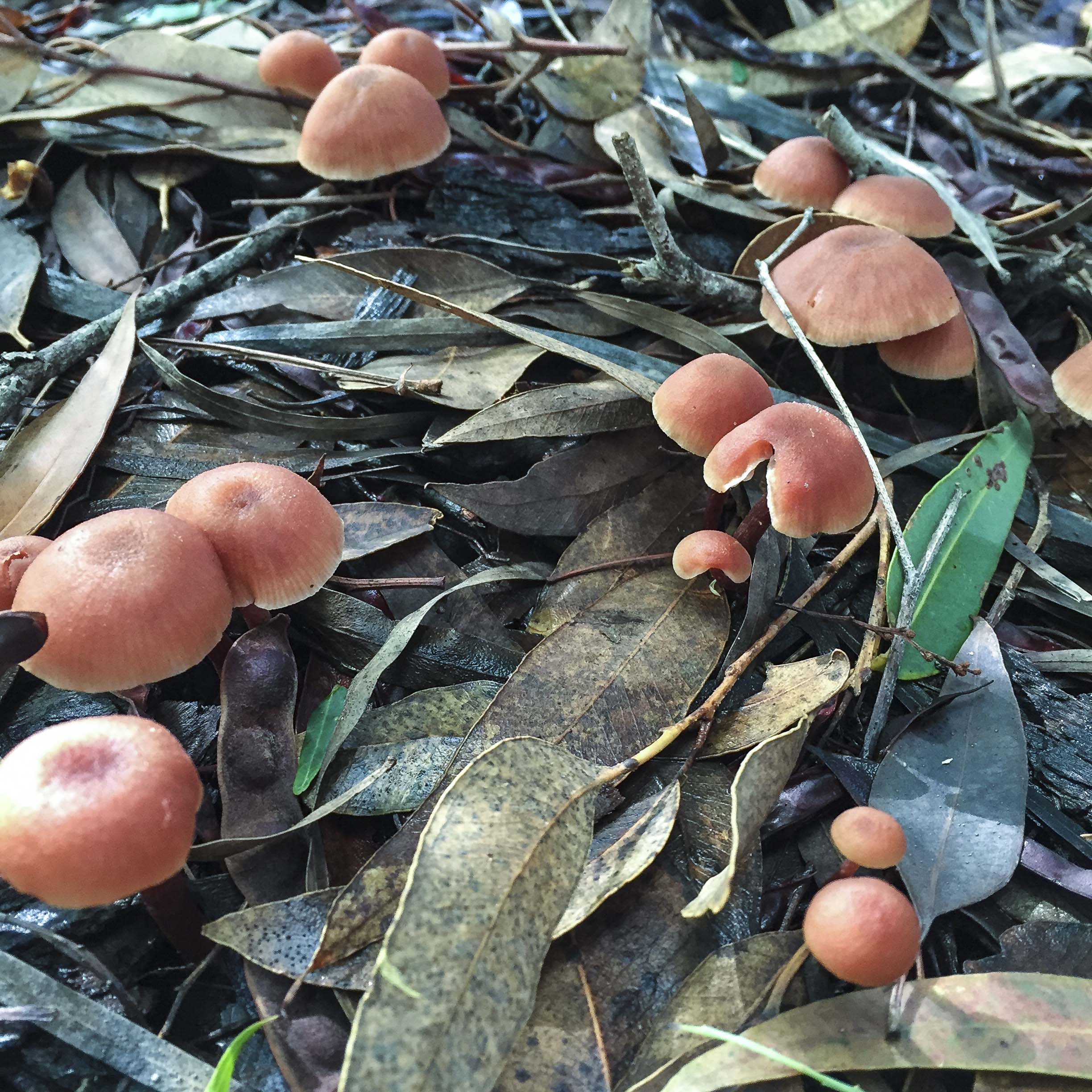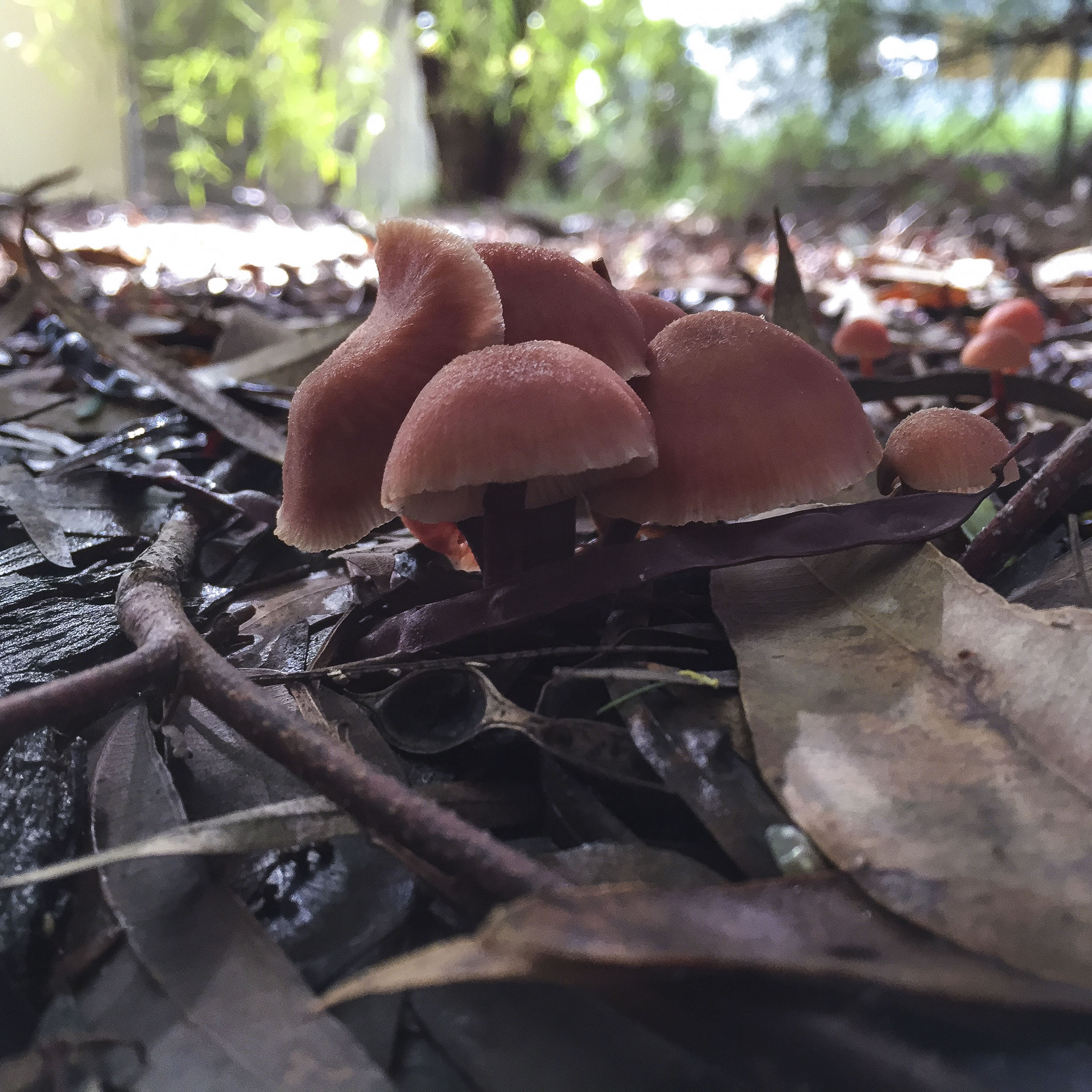 The little wrens and fantails are still flitting and trilling outside the kitchen window and the 'let's leave the chores' river walk showed the result of a big week of rain.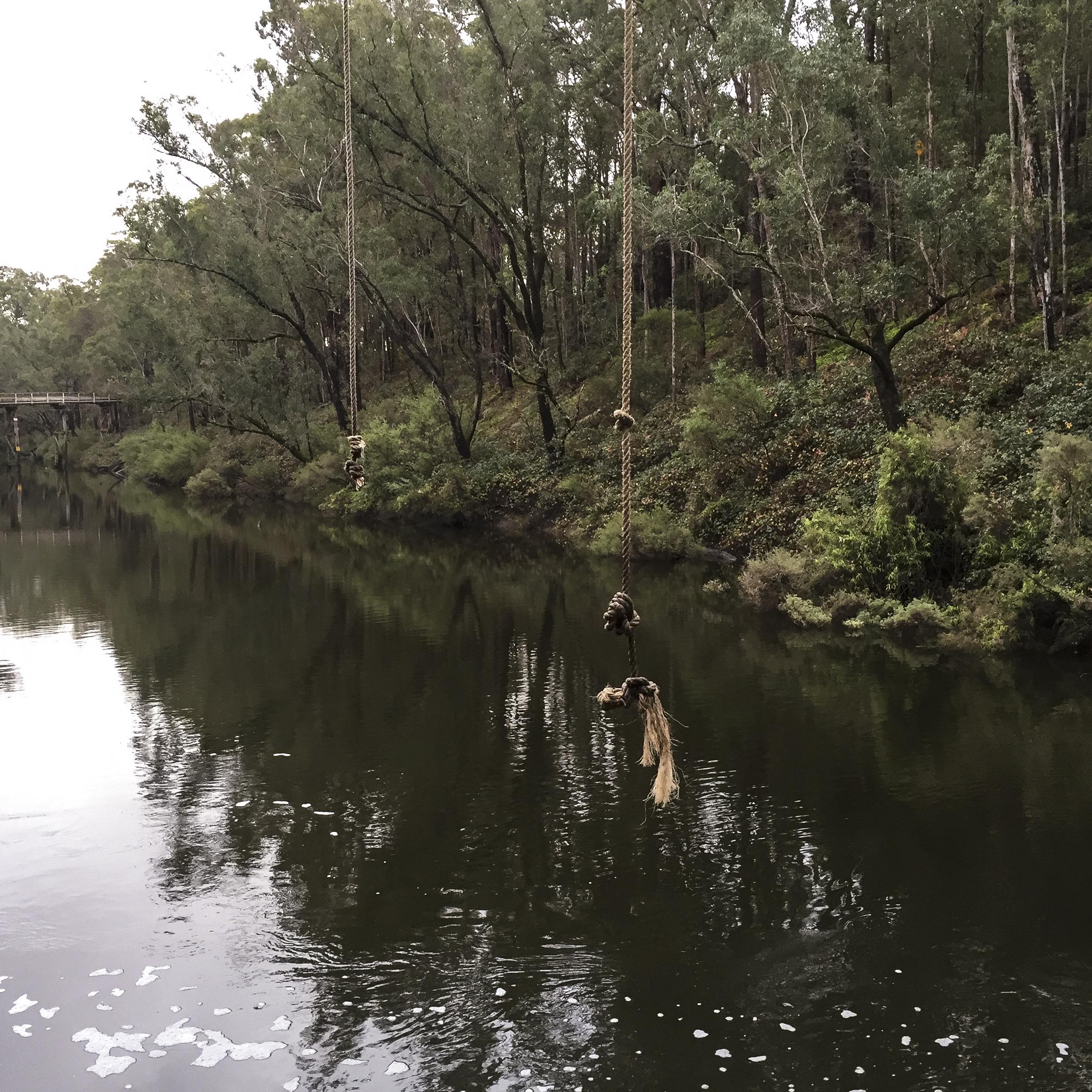 And a drive to the river again shows a big change in the water and a surprising bit of yarn bombing!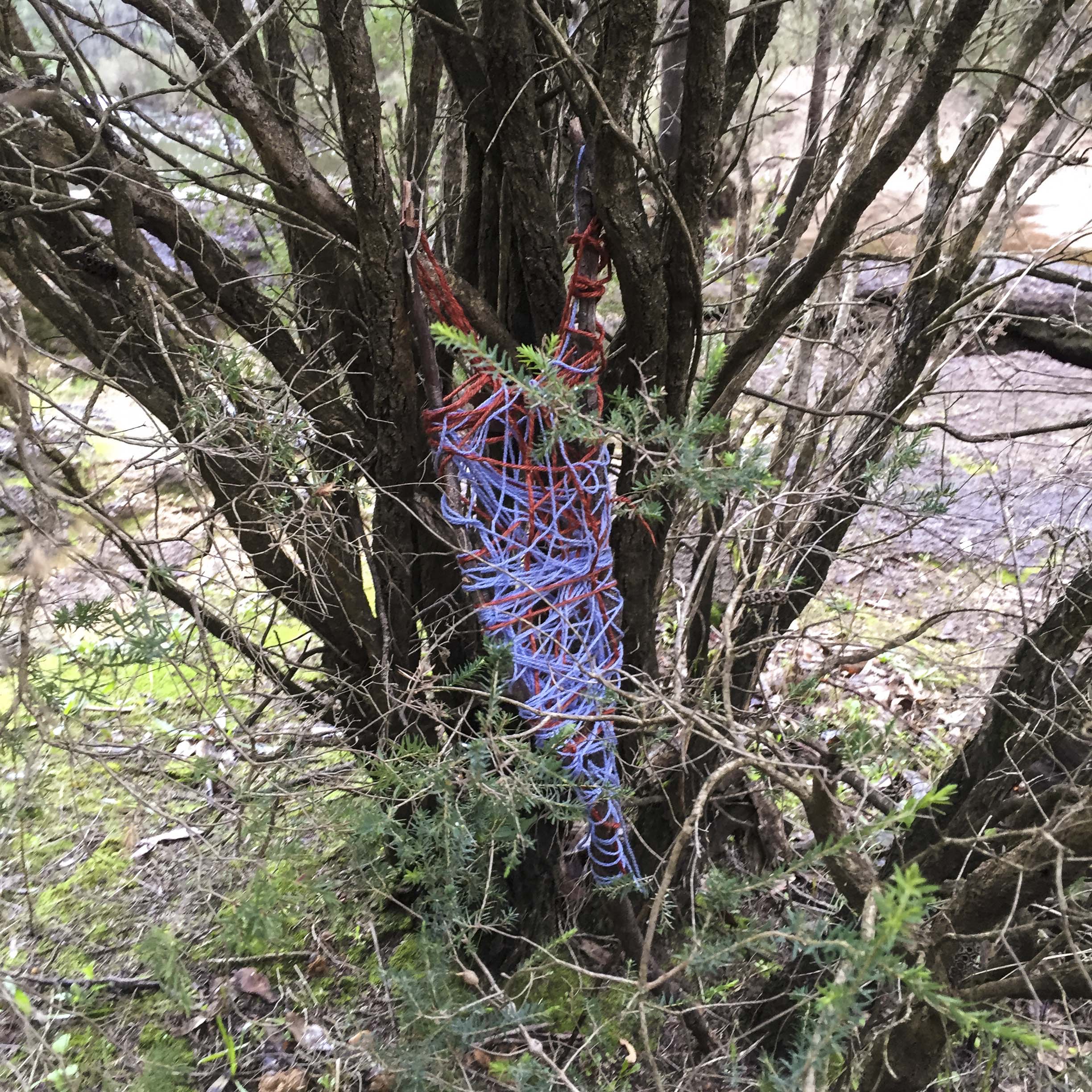 As usual we head home to Freo hurriedly so I can produce the big Sunday night family feast but the rush to arrive and the rush to leave in no way detract from the centering acheived by the hours in our little house.
After the family blitz – lately it is over within three hours MAX – we return to winding down zone by setting the house to order and then by stepping out to walk over to the beach. There is a new Kiosk being built, very slowly, but it will be opening soon and the posters pronounce that it will be a great amenity. I hope it lives up to my expectations.
My reading of late has been varied and I mention it because it has been in my thoughts a lot this week.
All of my mailed magazine subscriptions seem to arrive at the same time and in turn I delve through an article or two at a time forcing myself to be slow to allow absorption. Very slow, very steady.
My fictional read however – Henry Handel Richardson's first volume of the Fortunes of Richard Mahoney trilogy – is slow because of the tiny font size and stolidness of both story and lead character. I have just finished the first of the trilogy and am tempted to go no further but I won't stop quite yet. The descriptions of characters in the Victorian Gold Fields, Ballarat specifically, are worthy reading. I do love Australian history of this ilk but I think that Richard Mahoney needs to heed the wonderful advice of his lovely wife always. She is why I am perservering!!!! Two more volumes to go……I hope she can hang in there.