WEEK TWENTY-THREE (june 6-12)
While the bloke is away for the week – at a wedding in Ireland mind you – I oscillate between limbo, action, and commitment.
Next week is set up week for twentyONE+. This week is limbo week.
Now is the time to keep myself distracted and so clearing my space, clearing my head and making small changes has a very good feeling about it.
I am getting ready for the next portion of my life and to let things in there always needs to be a letting go.
The letting go at the moment is of things I don't see myself needing in the near future. The broad array of what is exiting will be presented in a Studio Sale on July 16.
I now have strong intent and a deadline.
With this forced focus, and the bloke away, I can work all hours and I certainly do.
I am no longer much of a telly watcher – there are other much more interesting things to do BUT I admit to loving my late night catch up of Masterchef. It is a guilty pleasure that helps me wind down before my night time read….and yes that is a very flimsy justification….
On Friday night, done in, I trawled iView on my iPad for a 'time waster with value' and ended up watching two episodes of Revolution School.
I trained as a high school art teacher but did not like being in high schools – I love the teaching but not the peripheral tasks and the atmosphere.
As I had taught private/hobby classes whilst I was studying I knew that I wanted to teach those who were keen to learn without a set curriculum. So I watched the first episode of Revolution school out of curiosity but found it compelling, honest and beautifully raw. Commendable.
The reason I bring it up here is that watching it reminded me of how I love teaching, how important it is to pass on 'the learning', how intrinsic it is to who I am.
As we approach the finishing line of twentyONE+ I need to think about the next section of my life….the what do I want to be when I grow up question.
This TV show has helped to solidify my answer.
I realised yet again how I love to teach. How I need to teach….how I cannot not teach???
BUT
There are other priorities;
I must support my growing family and have a flexible life to be able to fit all these babies in and keep growing the bonds between us all.
&
I need to keep building a new art practice that has depth, breadth, solidity and a future.
&
I need to keep learning and passing it on….
So,
I am going to reintroduce a little bit of studio teaching into my life. I am a born teacher and can't deny it:). I would not say no to a little bit of income either!
Amongst the cleaning and clearing and planning and philosophizing there was a tiny bit of urgent stitching required.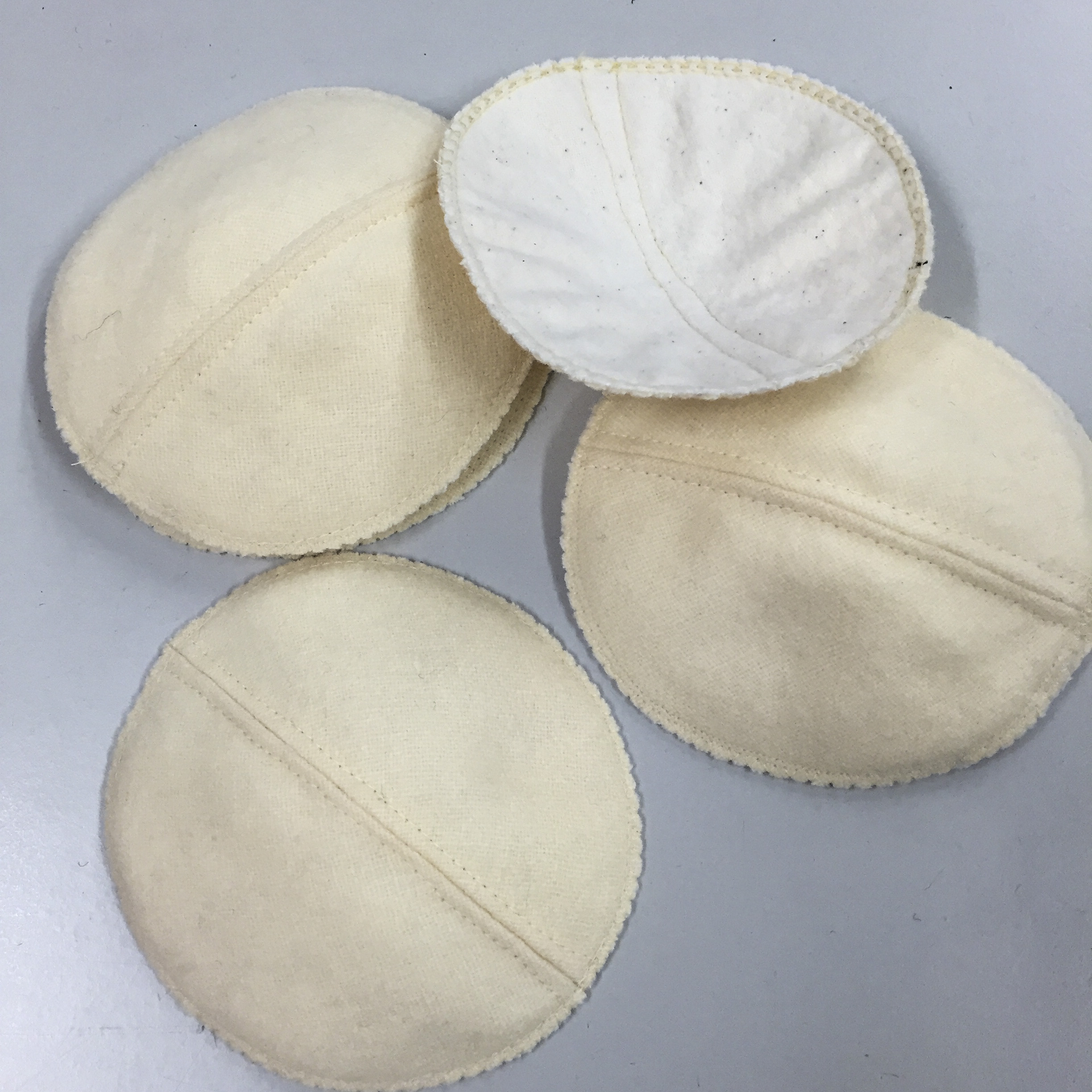 New mum nipples needed a special warming cover/insert and though they could be purchased they were not cheap. Yep, I saw it as a chore intitially but that chore eventually had satisfaction attached.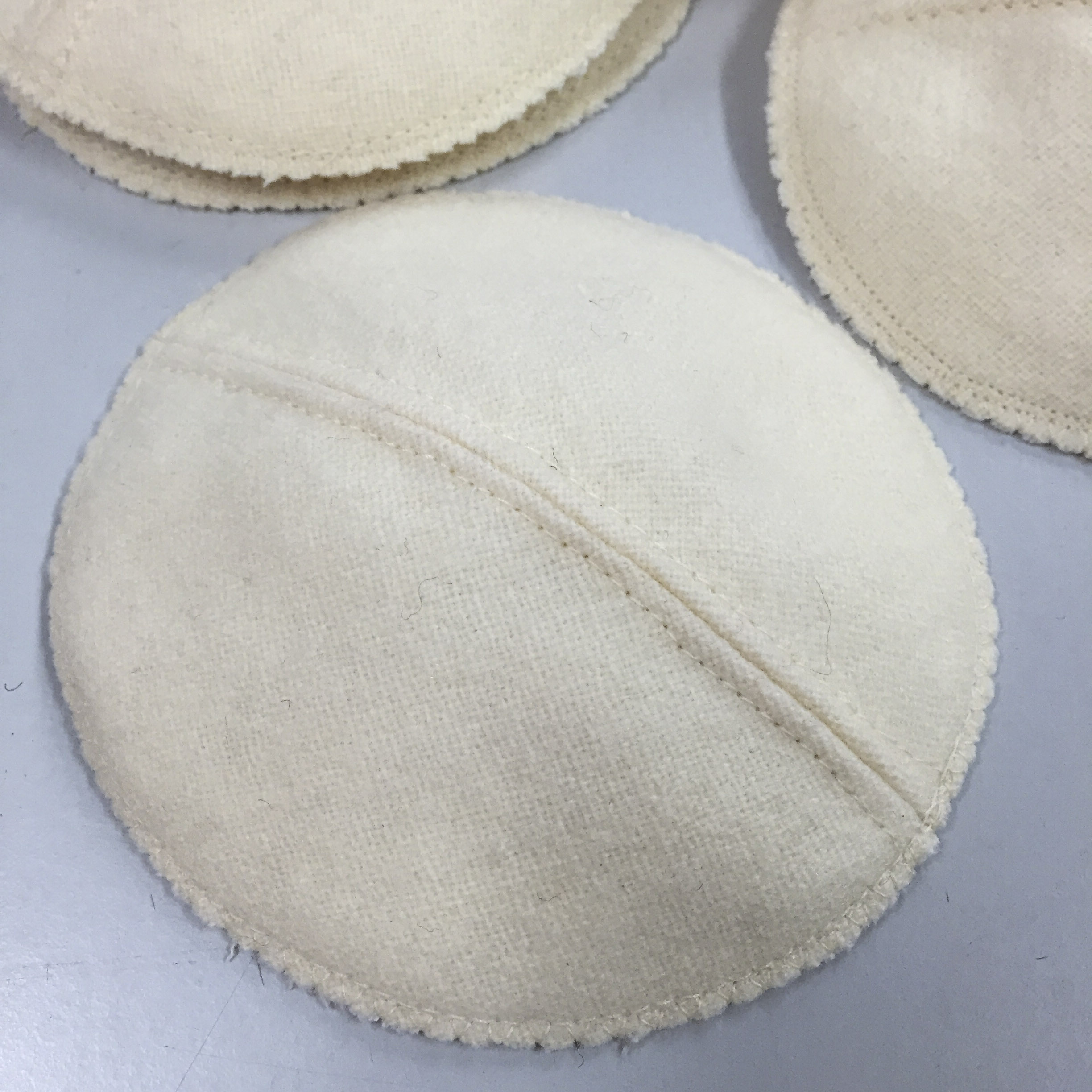 I made a paper pattern, then went around for a fitting.
I made a prototype from Doctor Flannel scraps, lined with flannelette, then went around for another fitting. I made one tentatively, then another, then six more hurriedly – with fingers crossed that they would work. They looked and felt wonderful. These little sculptural disks were a little revelation. I see quilts and sculptures and….then I slapped myself – stop with the fresh ideas!!!!!
Oh well. They are surprisingly beautiful and they work!
Smile-worthy – both the items and my familiar reactions.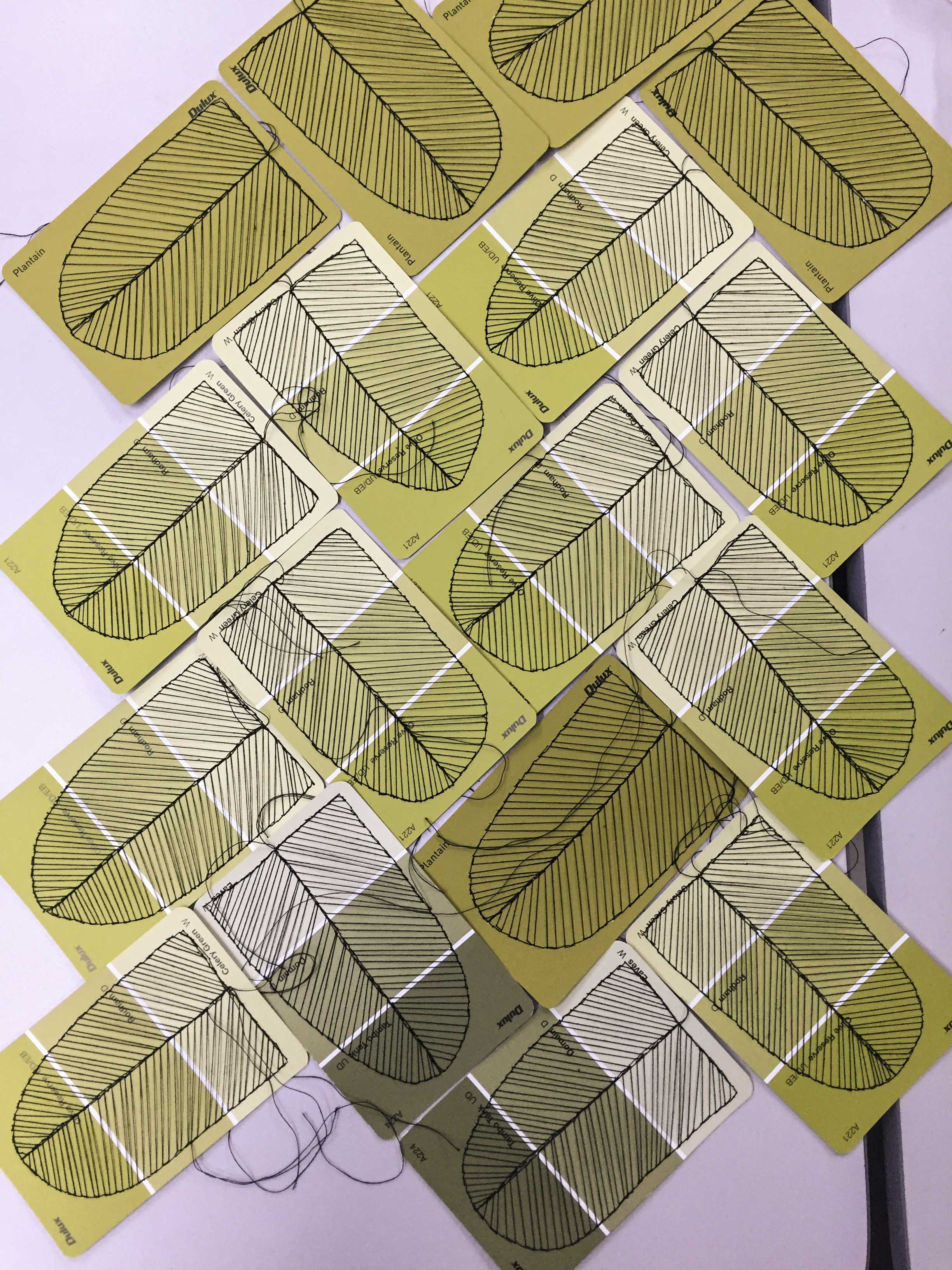 There was a review and another pack away of some paint chip feathers – really just to make me feel like I was going somewhere. Incremental steps, new ideas and four more pieces close to resolution.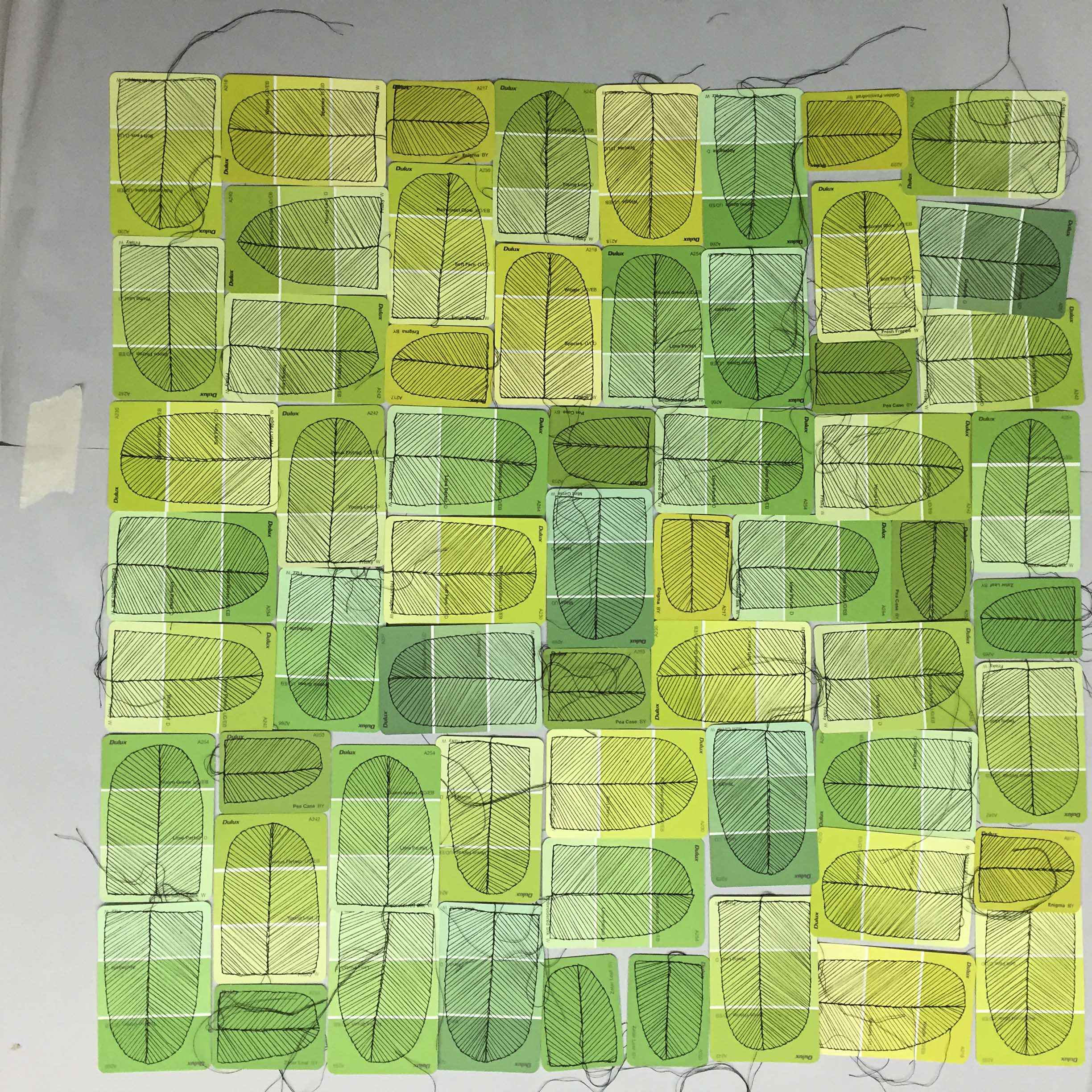 The week ends with help needed packing artworks in the car before the rain sets in.
This coming week is going to be full on.
Nervous? You bet!
Save
Save