WEEK TWENTY-FIVE (june 20-26)
It was a gentle start to the week after the pressure and concentration that was a large part of last week. Time to catch up on neglected and postponed tasks and to reinvent the flow of my days. It also happened to be a week of getting out and about and catching up with friends at lunch, dinner, artist talks and a movie.
The way I use my time will change again soon but first I am, whilst the exhibition continues, in clear up, freshen up, and get things done mode. I have no portion available this week in my head for anything but utiltarian tasks.
As always there is a big backlog of work that requires me to be connected to the screen.
I also make a start on some of the tasks and projects that have been languishing too long in piles and ToDo lists.
By the end of the week I have made a start on reporting on our twentyONE+ process.
This will take time but it needs to be done properly. It will contain a wealth of knowledge and experience to give the next WAFTA juried committee a leg-up.
It will contain a wealth of knowledge and experience to enable each member of the current committee to draw from in future – a little manual that may never be referred to or needed but one that documents our plans, that critiques our performance, and that celebrates our achievements.
I made two visits to twentyONE+. The first was to attend when a small group of wheelchair bound ladies from Brightwater Group arrived with their carers to view the textiles. They were starting a new creative program and we were to be the inspiration. Whilst there was no need to talk to them about the artistic intent as such – they were ready to hook into technique – they were often intrigued. I hope when I am in my dotage, or find myself physically challenged, I get such attention given to my creative mind.
On the way to SPS I made a quick visit to Turner Galleries to see the Susanna Castledean exhibition. Sadly I have seen few exhibitions of late. Amongst the big list of things I love and am inspired by are Maps – old maps and fictional maps have me entranced. Susanna's are simple and delicious.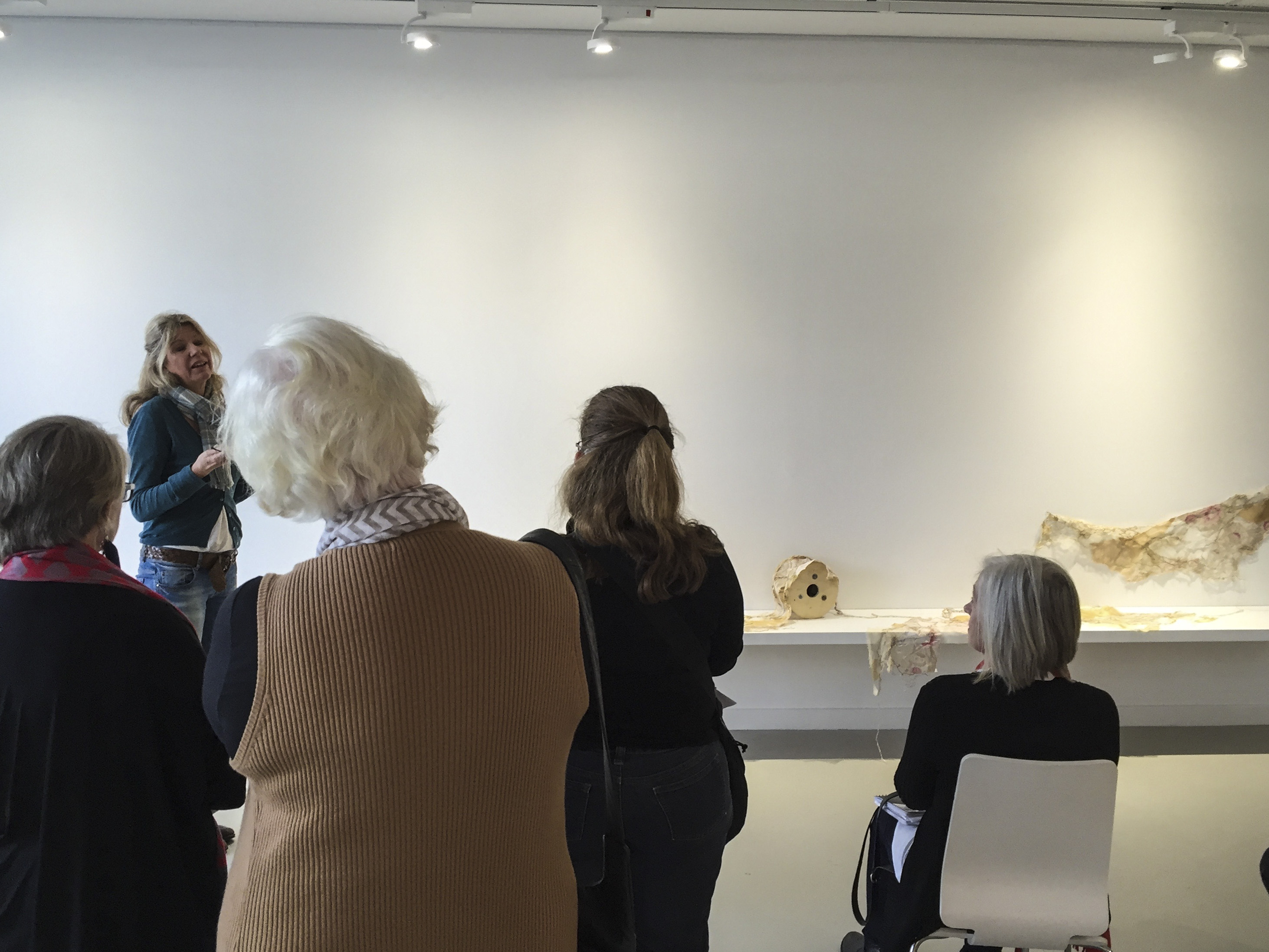 The second visit was for the first of two artists talks. I love listening to Creatives talk and listening to the other six artists present was a joy. There is so much to learn and understand and appreciate. Even though I have 'lived with' these twenty-two artworks for the last six months it is the small personal insights and connections that resonate and will stay with me. We have another talk on Wednesday, 29th June at 1pm. I thoroughly recommend your attendance – it will be well worth it.
On Thursday evening I viewed the result of a crowd funding venture. Yonks ago I paid a small amount to help get the 'The Tentmakers of Cairo' film made. This award winning documentary was shown in Fremantle and the audience was filled by textile lovers – a lovely event.
Great to see the movie, to appreciate the work that went into it, and to observe how being the focus of a movie has opened up the world to the tentmaker's skill and plight.
In between I continue to add things to the sale pile growing upstairs. This studio is going on a diet and on Saturday July 16 it becomes a crash/cash diet.
I am also clearing away things/ idea piles/ inspirational thoughtlines that have been hanging around way too long.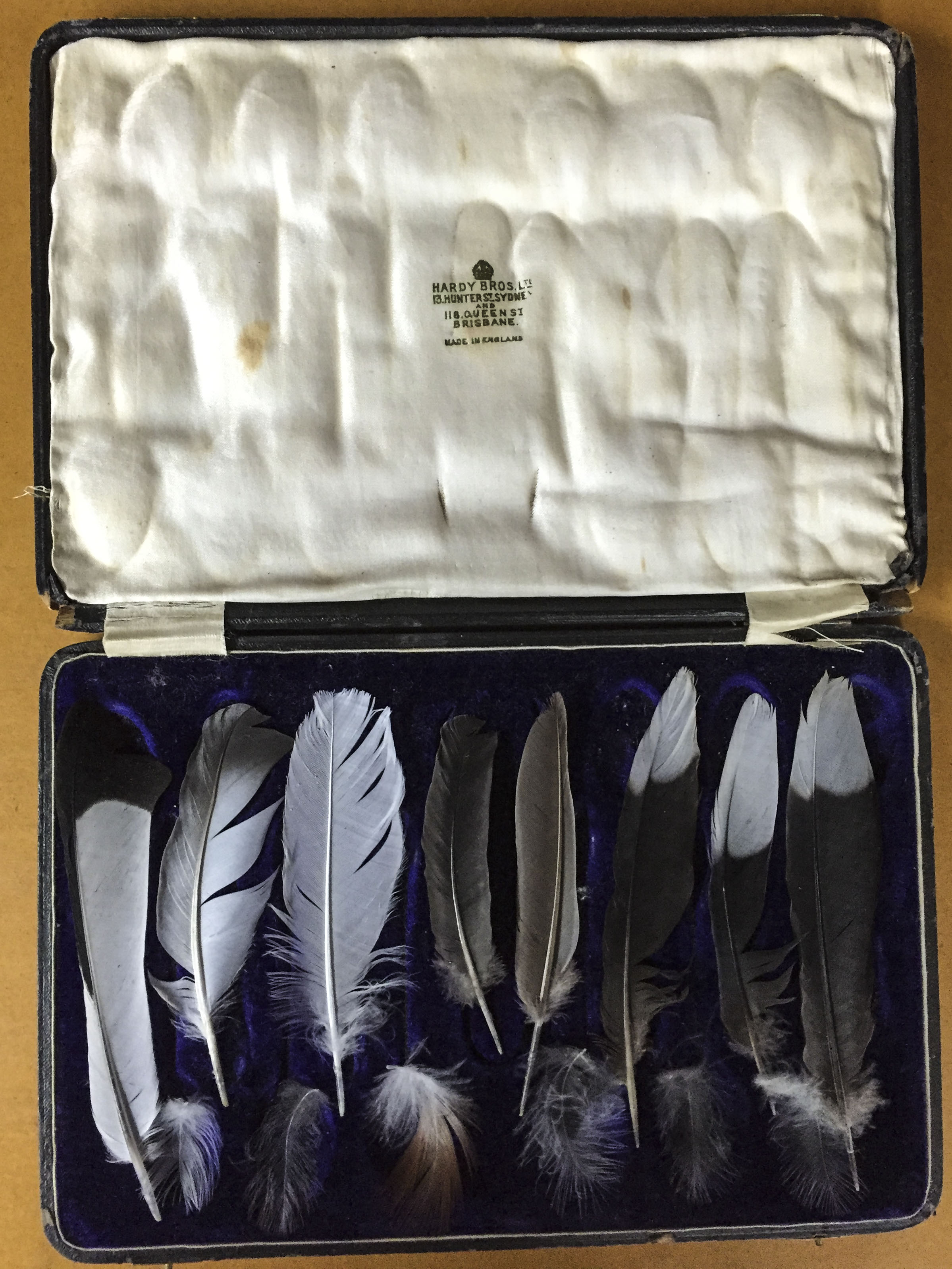 One of these thoughtlines connects feathers (of course) with empty boxes of cutlery –  wedding gifts that my mum had carefully kept, unused.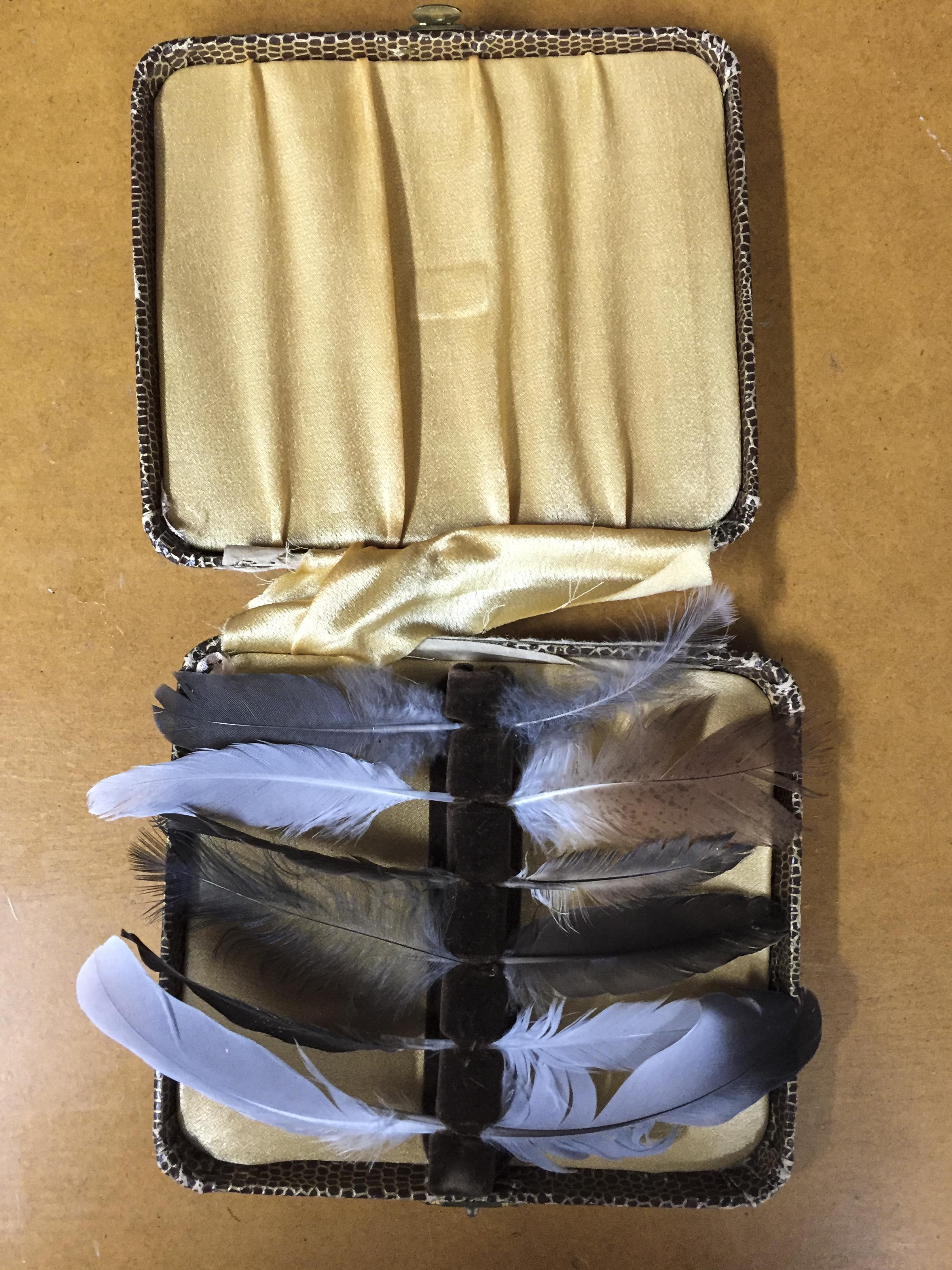 I emptied the boxes long ago and the cutlery is sort of in use – though the fish knives are certainly superflous to our life. Still these empty boxes of old-fashioned 'nestbuilding' intrigue me.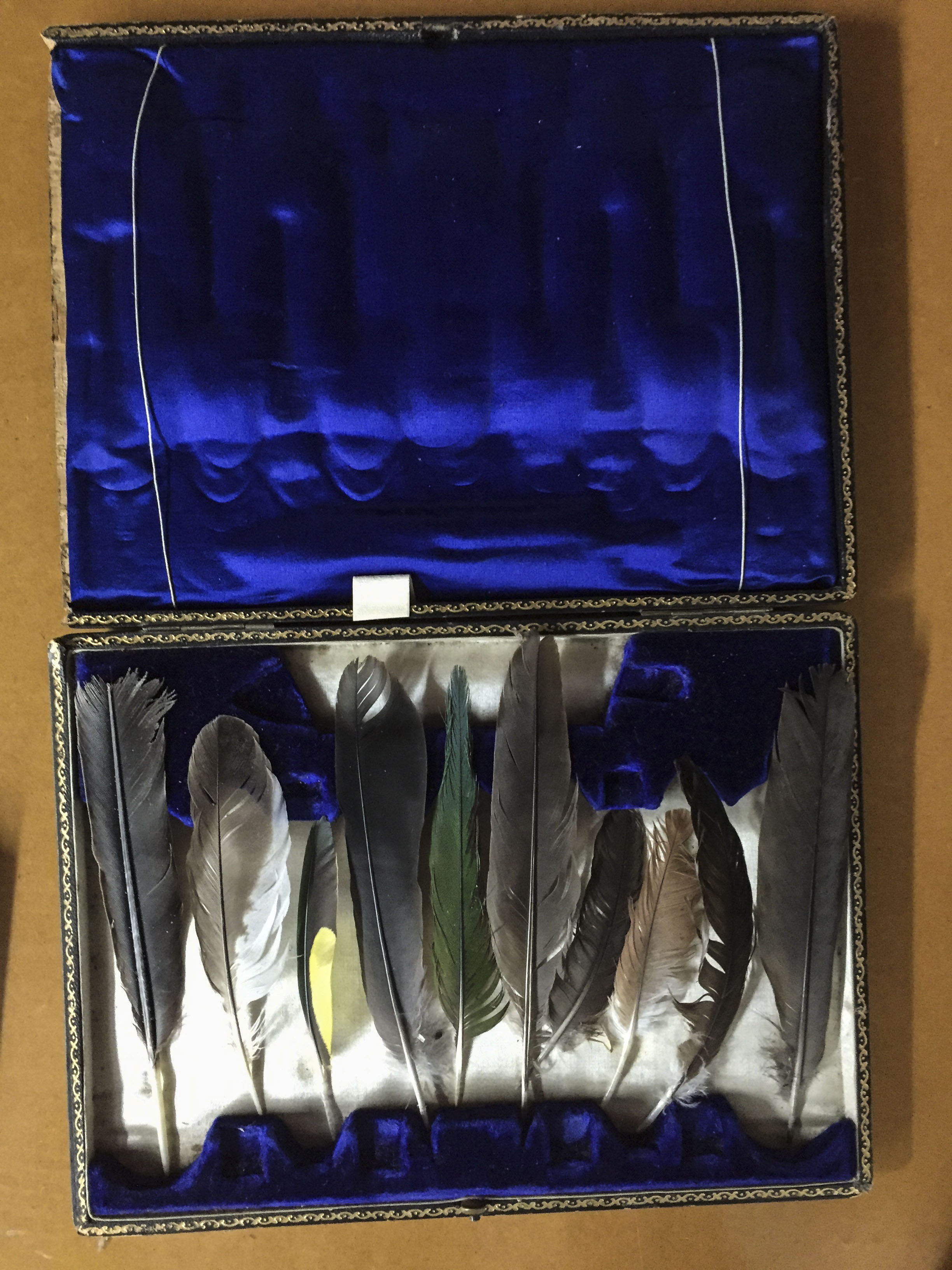 Can these be worked into 'feathering the nest' sculptures/ drawings/ photos???
Not sure but I have finally recorded my thoughts at least.
The end of this scattered and people-filled week bought a new addition to our household.
My daughter's dog Riley is getting old and with two little girls living with him in a small house, his age is starting to be cause for concern – not in the least because walking this still strong fella is impossible with a pram and a two year old who also wants to walk.
We have often looked after him and it is time again to step up.
He will get me out for a few more walks, he will enhance my Vitamin D intake and he will give me lots of love. He is such a smoocher…. But the enormous downside is the hairy mess of this always moulting dog!!!!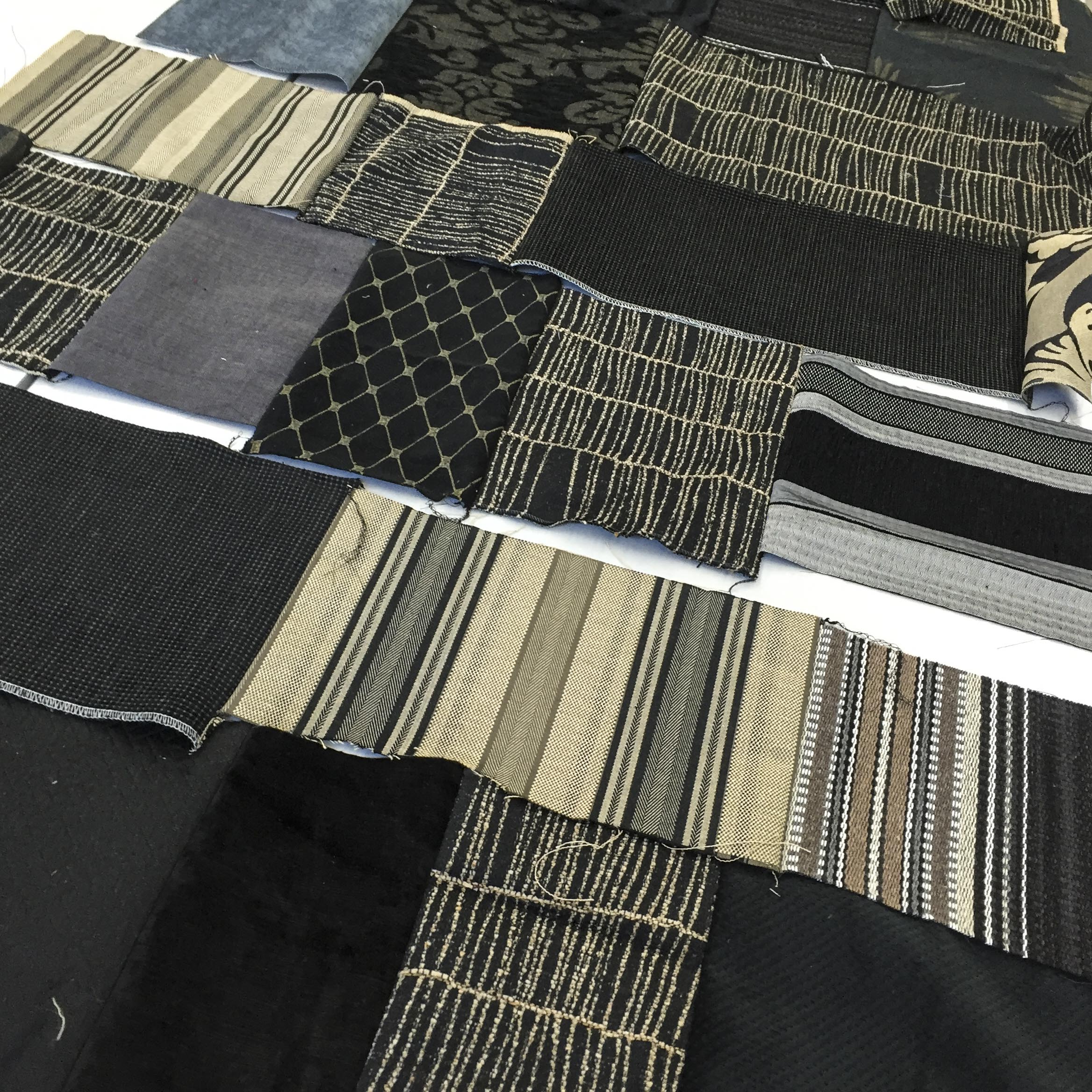 That utilitarian making that I was talking of starts with a dog cushion…the finishing of which will continue next week.
Save
Save
Save