WEEK FIFTY (december 12-18)
I put off, put off, put off making gingerbread till I could put it off no more.
On Sunday morning, after putting away the market fruit and veg, I hunkered down with Richard Feidler's last 'Conversations' for the year and simple got to it.
Don't know whether it is Richard's voice?.. but engaging with this program does settle me – to the extent that I really quite enjoyed the slow decoration making.
Once the gingerbread is made I get to stand back from the decorating. The pressure is off.
I no longer make up proper royal icing with fresh colours – the continual assistance needed in controlling the icing bags makes it too painful.
Last year I discovered tubes of coloured icing at the supermarket and the ease of these worked again this year.
On Sunday night when George arrived the question was – can we do the gingerbread?
When Esther arrived the question was repeated.
They were excited and it was lovely to behold.
A table was covered with newspaper and baking paper and the kiddos got to it.
Some of the adults too – so the quality and themes are both free-ranging.
George and Esther focused beautifully and even through their speciality was squeezing the icing into piles…at least the piles were on the gingerbread.
This icing ritual is one that my kids have been involved with all their lives, and we are carrying it on down the line. What started as the cheapest way possible to decorate a real/dead Xmas tree in our first home has come a very long way.
The theme for the week that I preferred to the dominant seasonal cheer/hard slog…the voice in my noggin all week…… was solitude.
I have a need for it regularly.
Time alone centres me, grounds me, and makes my brain fly….
The two books that I have been reading, Agnes Martin, Her life and Art by Nancy Princenthal and Journal of a Solitude by May Sarton have had lovely parallels  – not the least of which is the necessity of time spent alone.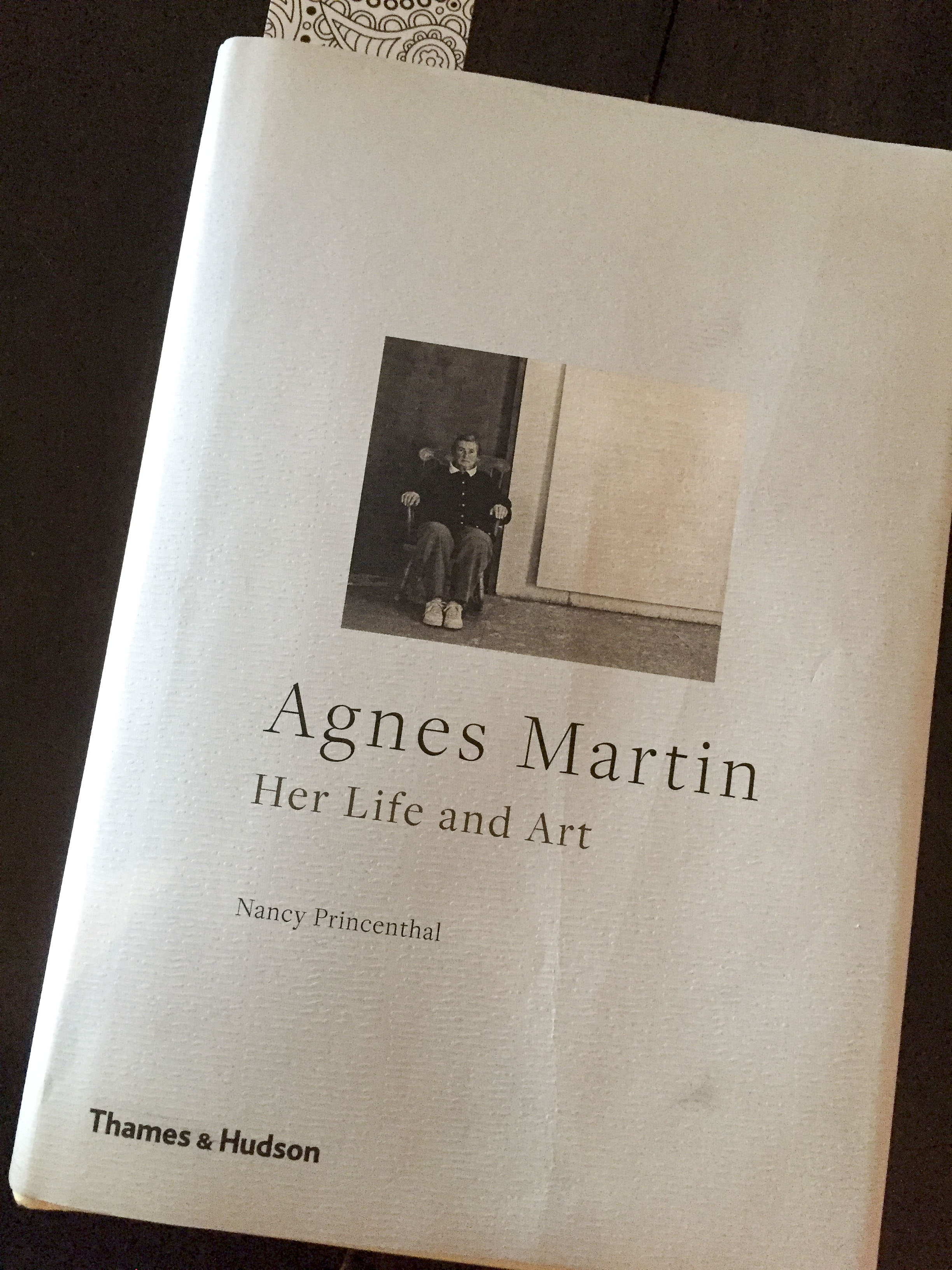 Last year I came across, and then devoured, Plant Dreaming Deep by May Sarton and a recent chance conversation with a friend about that book came with her offer to lend me more of Sarton's works.


These treasures arrived around the same time as my birthday stack and I was excitedly overwhelmed.
The big non-christmas task this week was to get the animals ready to applique on Tim and Kellet's quilt.
First …draw the animals.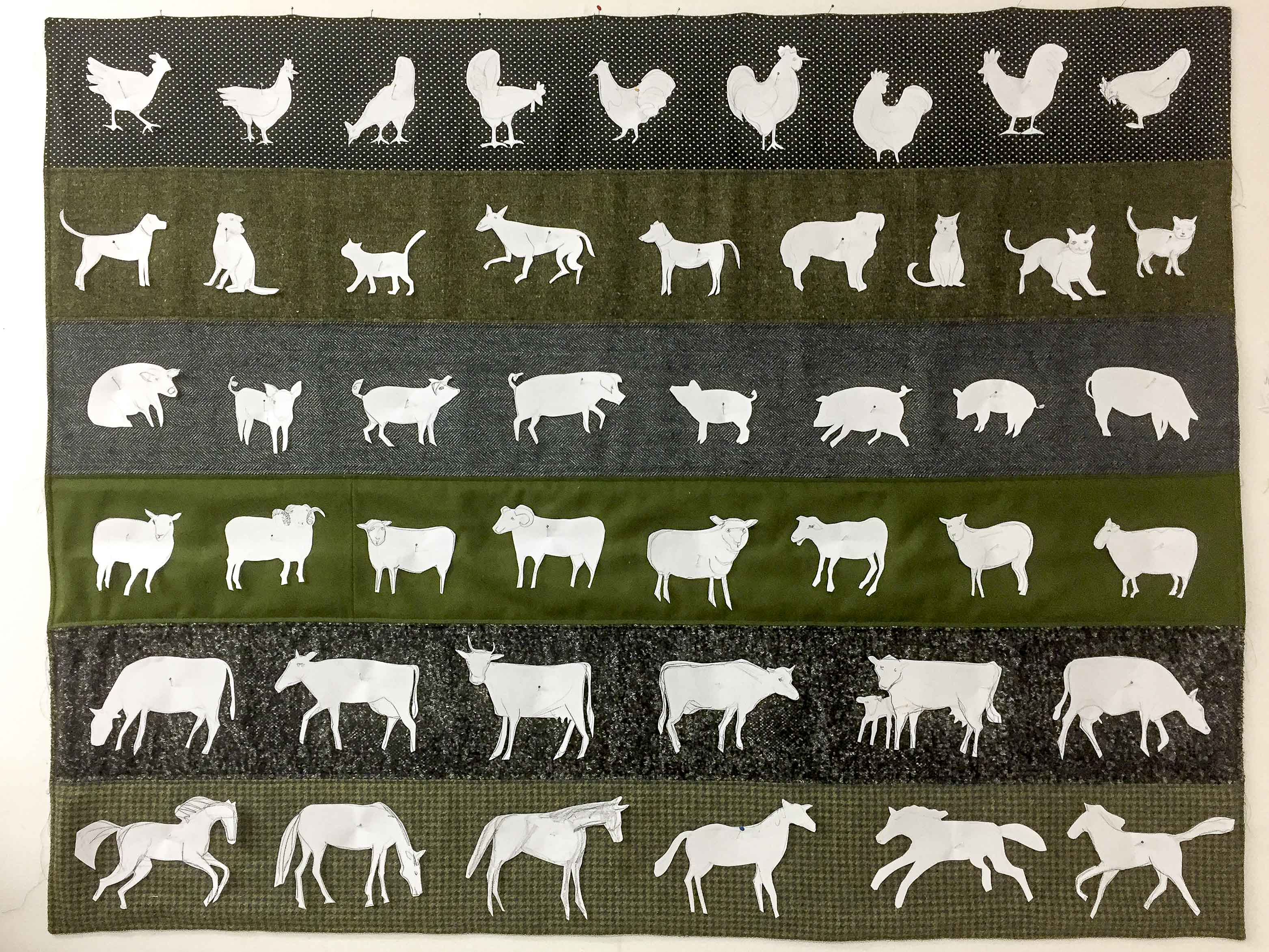 I did so with reference to the now seemingly 'old fashioned' reference files of magazine cuttings I have added to over the years.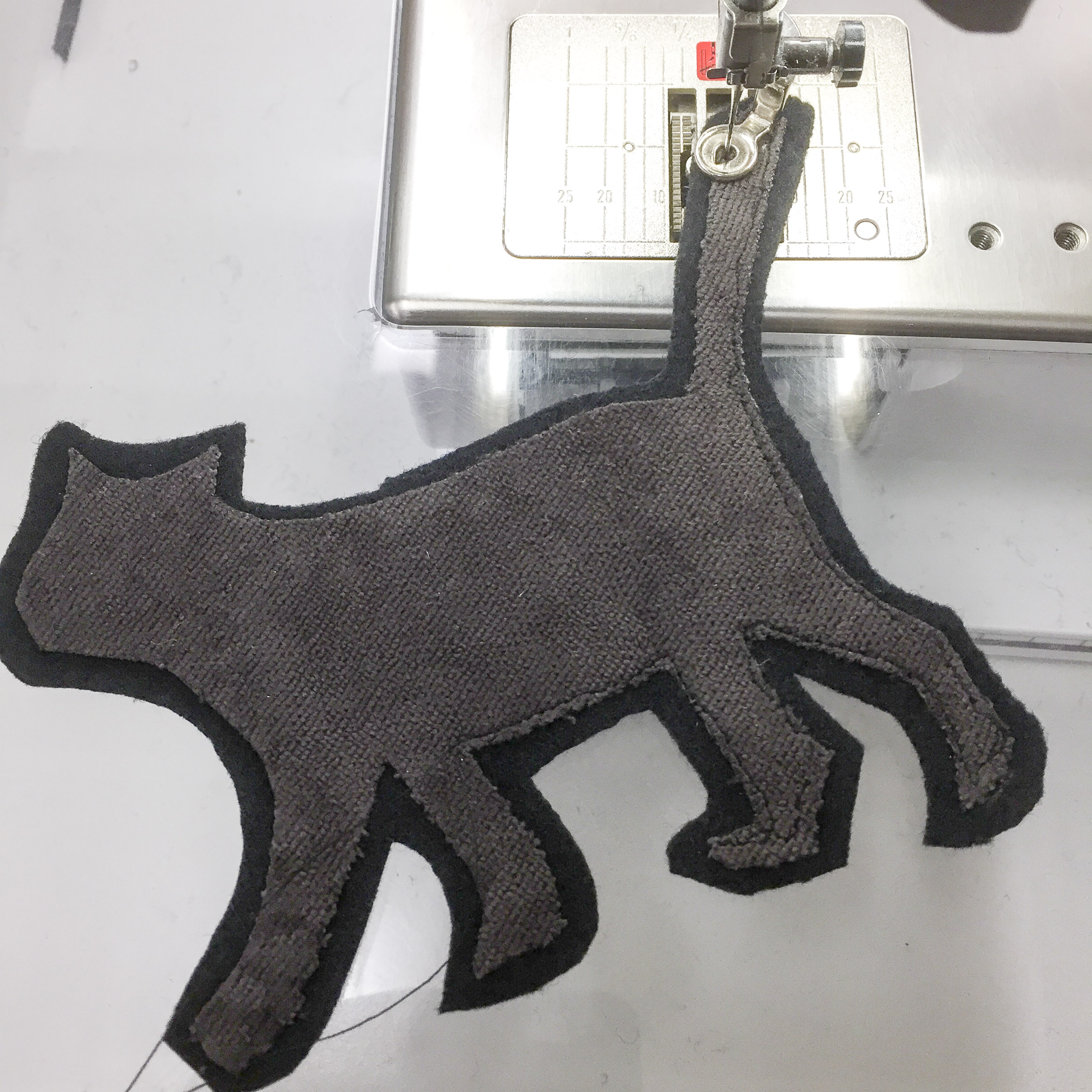 I then moved to google images of sheep, chooks, cows, horses, pigs, cat and dogs in various poses.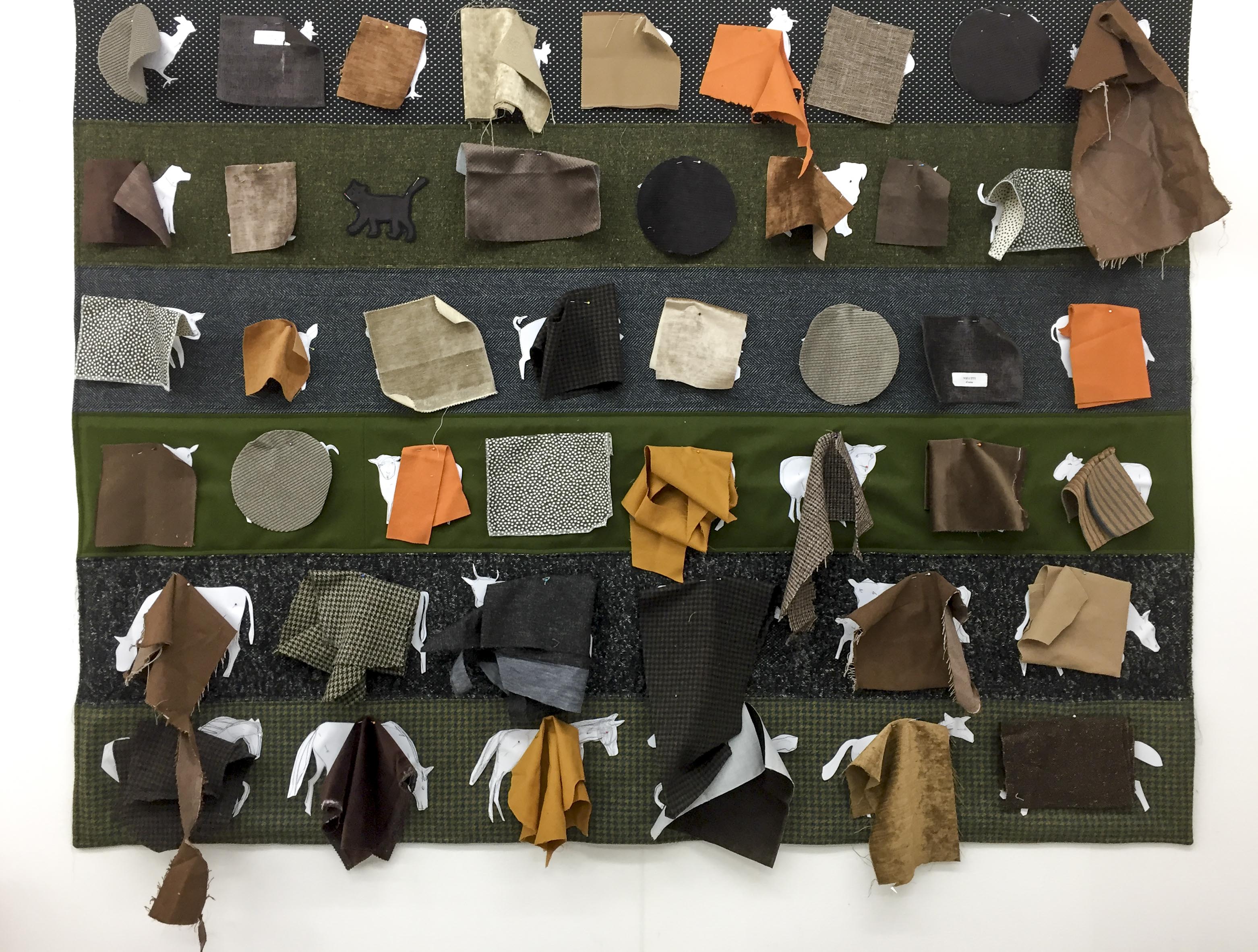 The usually 'totally unaware of what is happening in the studio' bloke actually noticed and was impressed with my farmyard array which put a big smile on my face.
It came with the comment – is that what you do in here? Something that seems totally hilarious to me after all these years – but that independence/unawareness does have grand advantages….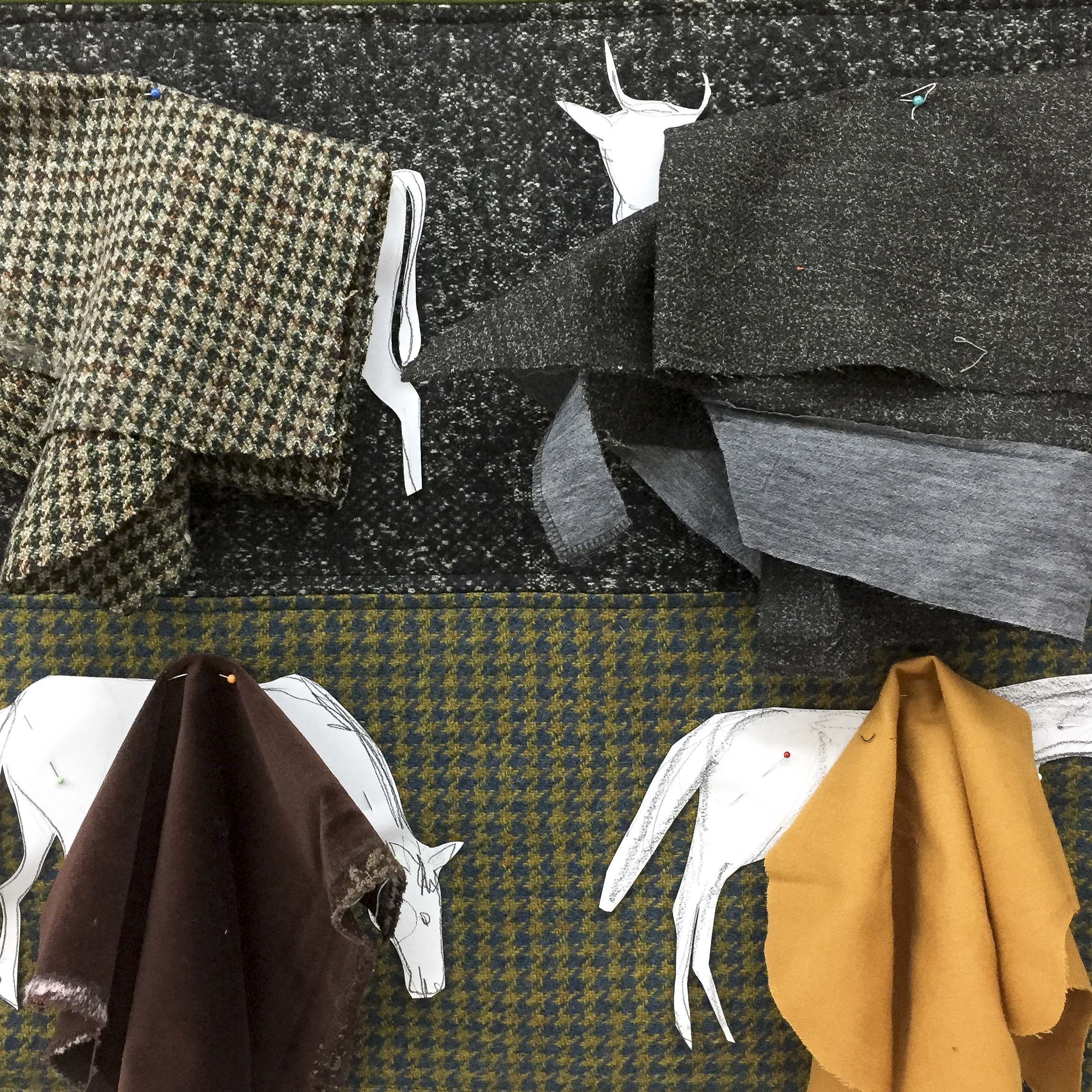 We also held the last photo shoot for the year.
I think that these sessions too are food for the soul. Those that have work to photograph get to, in turn, see each others new work in detail. We devour it and we do it slowly.
I have learnt an enormous amount working with my friend Bewley over many years, a gem of a bloke who is a brilliant photographer. I feel extraordinarily lucky to be able to nab him, to team up with him and in turn to share him and our teamwork with others.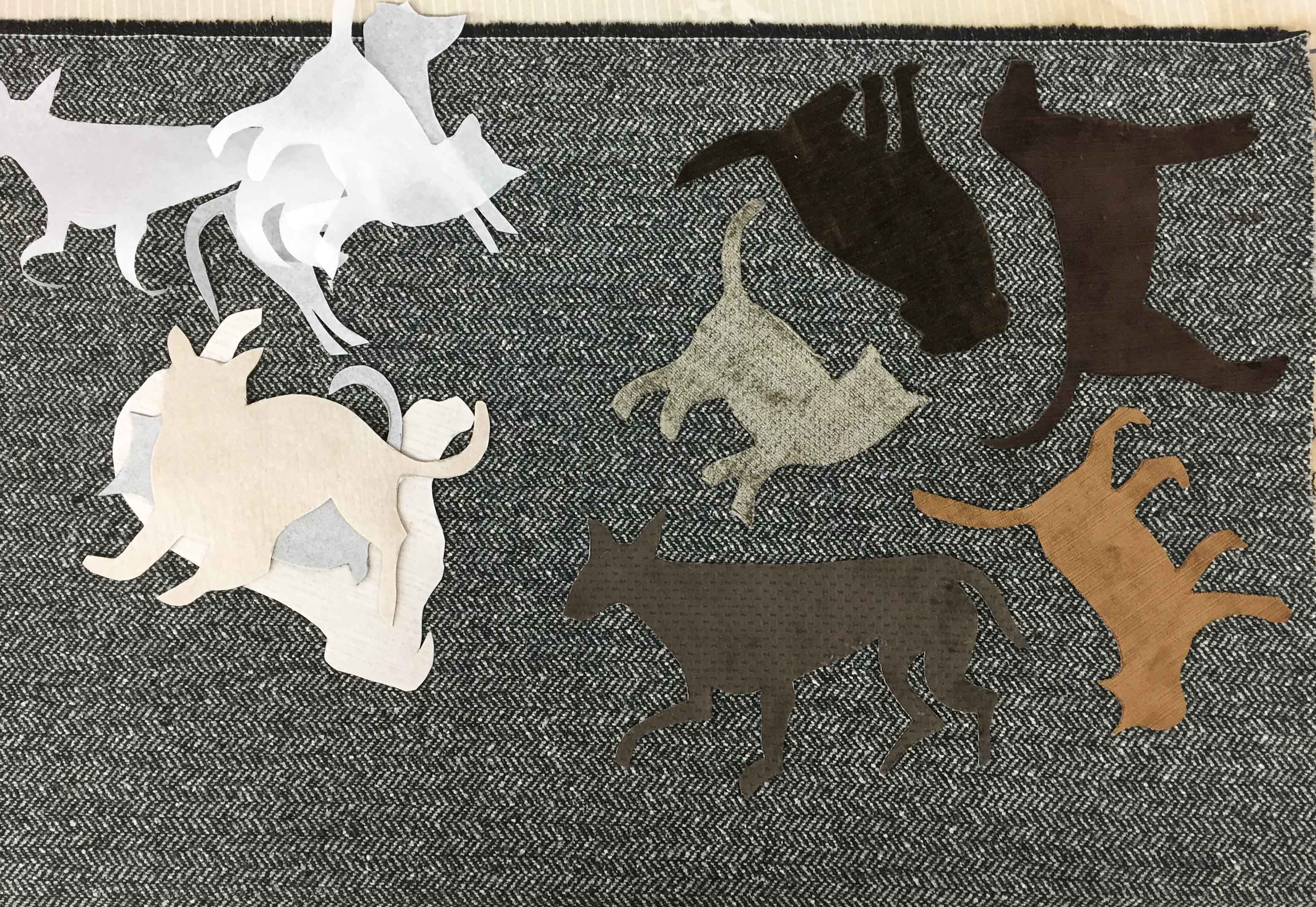 By the end of the week I needed to still finish the animal appliques and to shop for veg, make a frozen desert and gingerbread with a Sunday night deadline. I decided to forgo the trip down to our little house and get stuck in to these tasks.
The decision was tempered…the delight I feel when we decamp there and change our view of living versus the chance to start Xmas week under control ….as well as having some hope, a tiny bit of hope, that I won't have to be back in the studio in a panic in the days before we head to the wedding.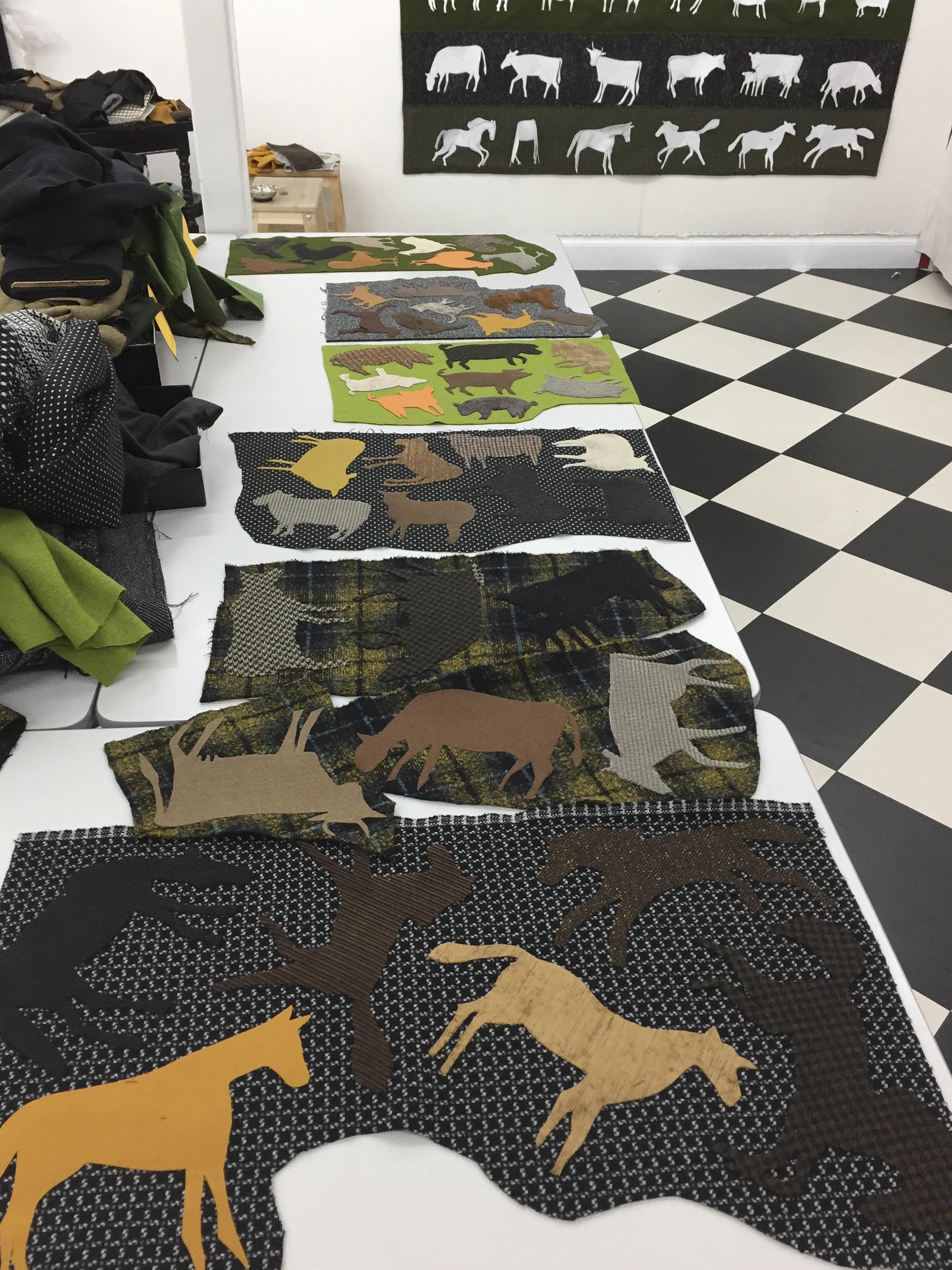 The bonus of my stay-at-home altruism was the joy of solitude.
The calm and the timelessness of it.
Being centered and not distracted.
Being free to work to my own timetable.
The peace was shattered for a few hours as Miff needed to sleep between night shifts and her bloke needed a place to escape to. A few hours of delightful dancing and singing and being free with Flick and Esther was actually a lovely break that increased my capacity to achieve after they left.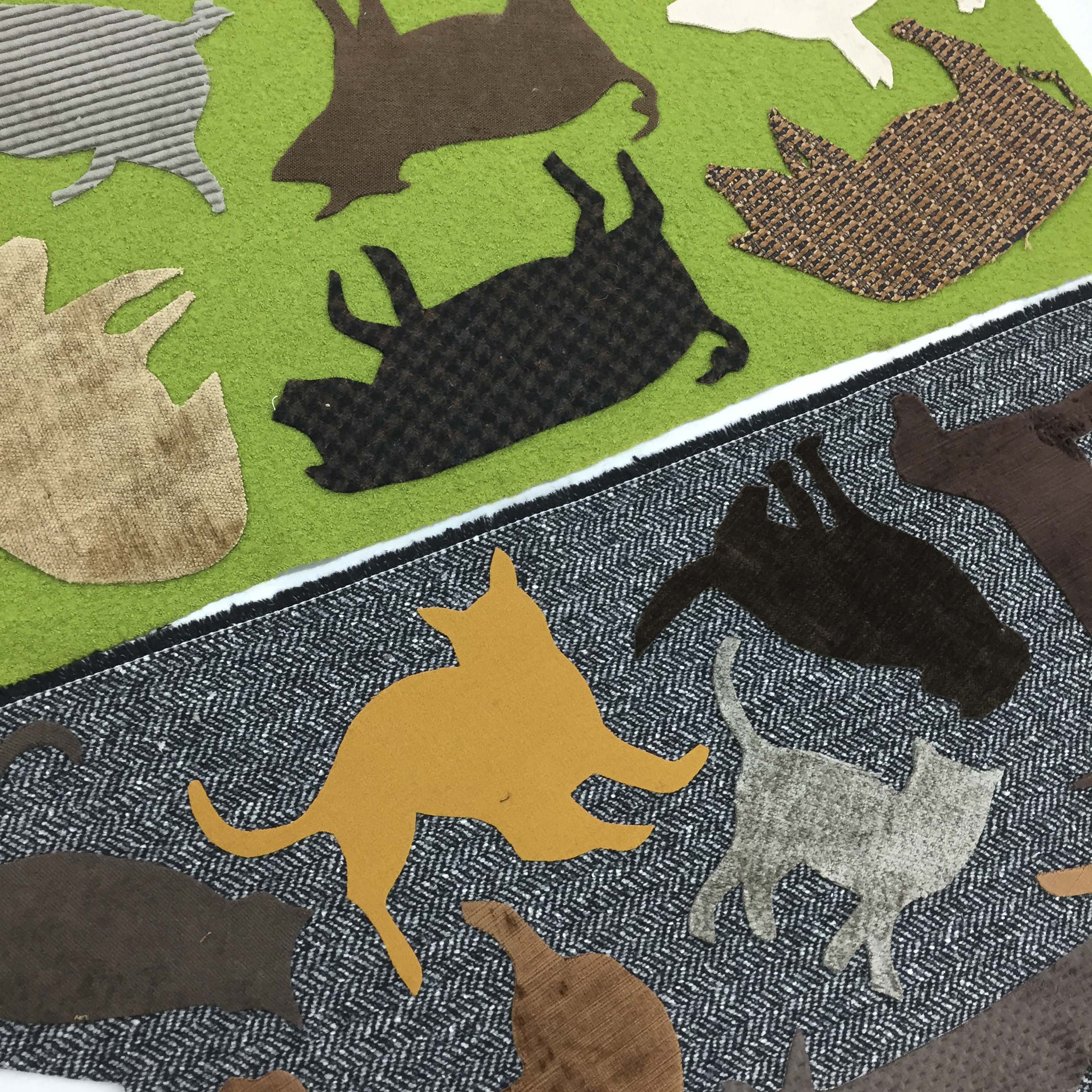 The house and studio got cleaned, Cinderella-like, at 9pm on a Saturday night!!!!
After that, with all the days tasks ticked, I sat down and picked up another of the many books in my pile.
This time it was a best seller that I have known about for ages.
Austin Kleon's 'Steal Like an Artist'.
I have hesitated to read it – interestingly it is the word stealing that has put me off –  but it has been on my Book Depository wish list for yonks as a book that I need to know about. When a % off deal came through I pressed BUY….
It is a simple read. Much of it was not new but his viewpoints/dotpoints are an easy way to help illustrate the 'go upstairs and make art' thought-line…..
He nicely illustrates the 'just do it' of art making….and he is realistic.
I subscribed to his newsletters briefly a year or two ago so I know his style but this book had a gentler, less business oriented touch.
Reading it undisturbed quickly and quietly was a treat.
I'll read it again sometime, in another time of solitude.
Save
Save
Save
Save
Save
Save
Save