WEEK FIFTY-ONE (december 19-25)
It is the week before Christmas and the countdown cannot be denied. Panic is setting in as it will be a big week of cooking, cleaning, babysitting and working as much as possible on the 'wedding quilt'.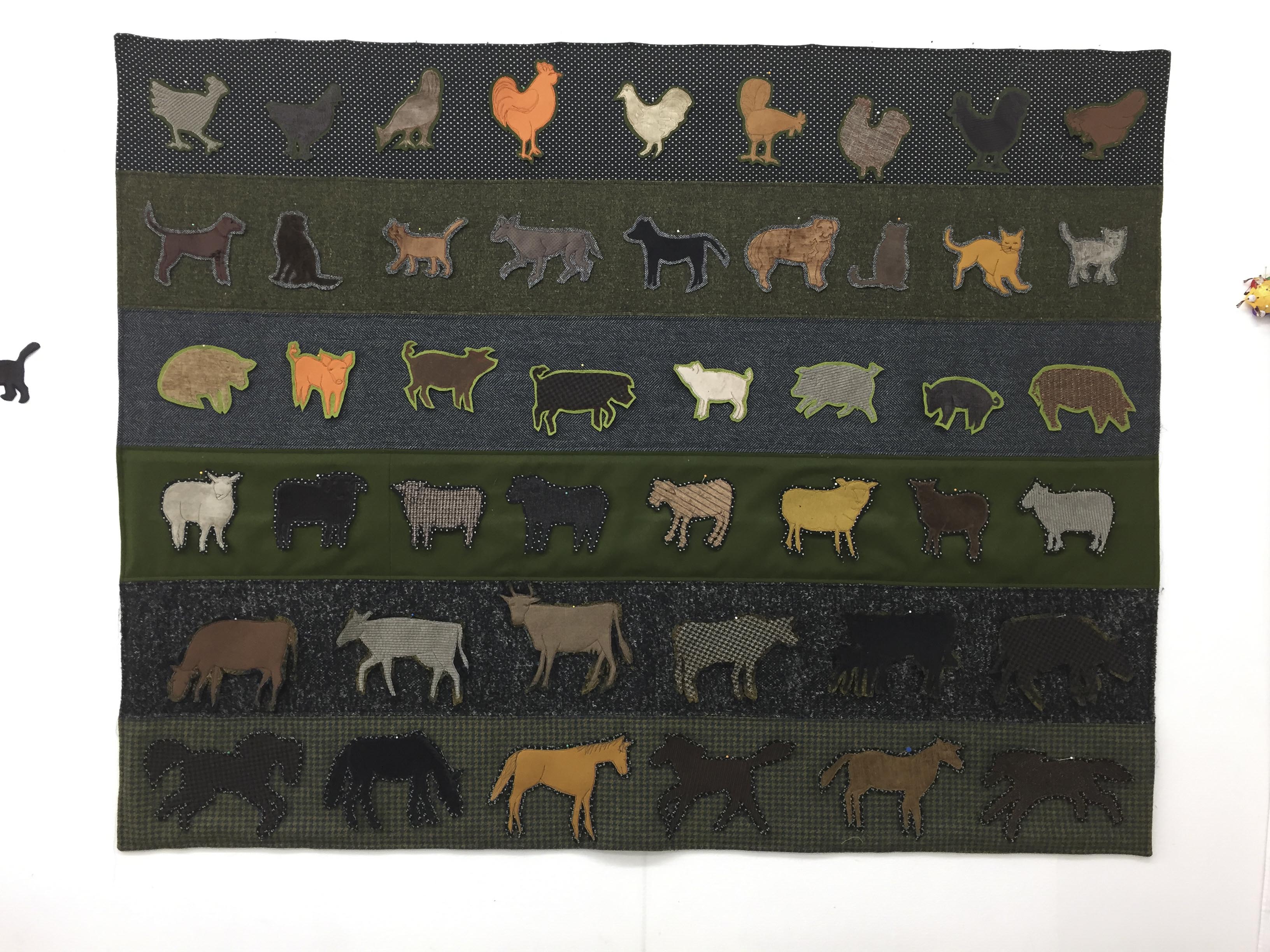 On Monday I am halfway through detail stitching the animals on Tim and Kellet's quilt.
By Tuesday the animals are completed and ready to place in position – but they will need to move around – the balance of colour, and shape, and size, need correcting.
I still think that it may not need extra quilting? I don't feel that linear machine quilting is the best choice and the time to do it would be now.
Instead I opt for rough big-stitch hand quilting or tying as the current possibilities if needed.
I am not in a panic about this project (yet) and I can take it slowly and make the correct decisions.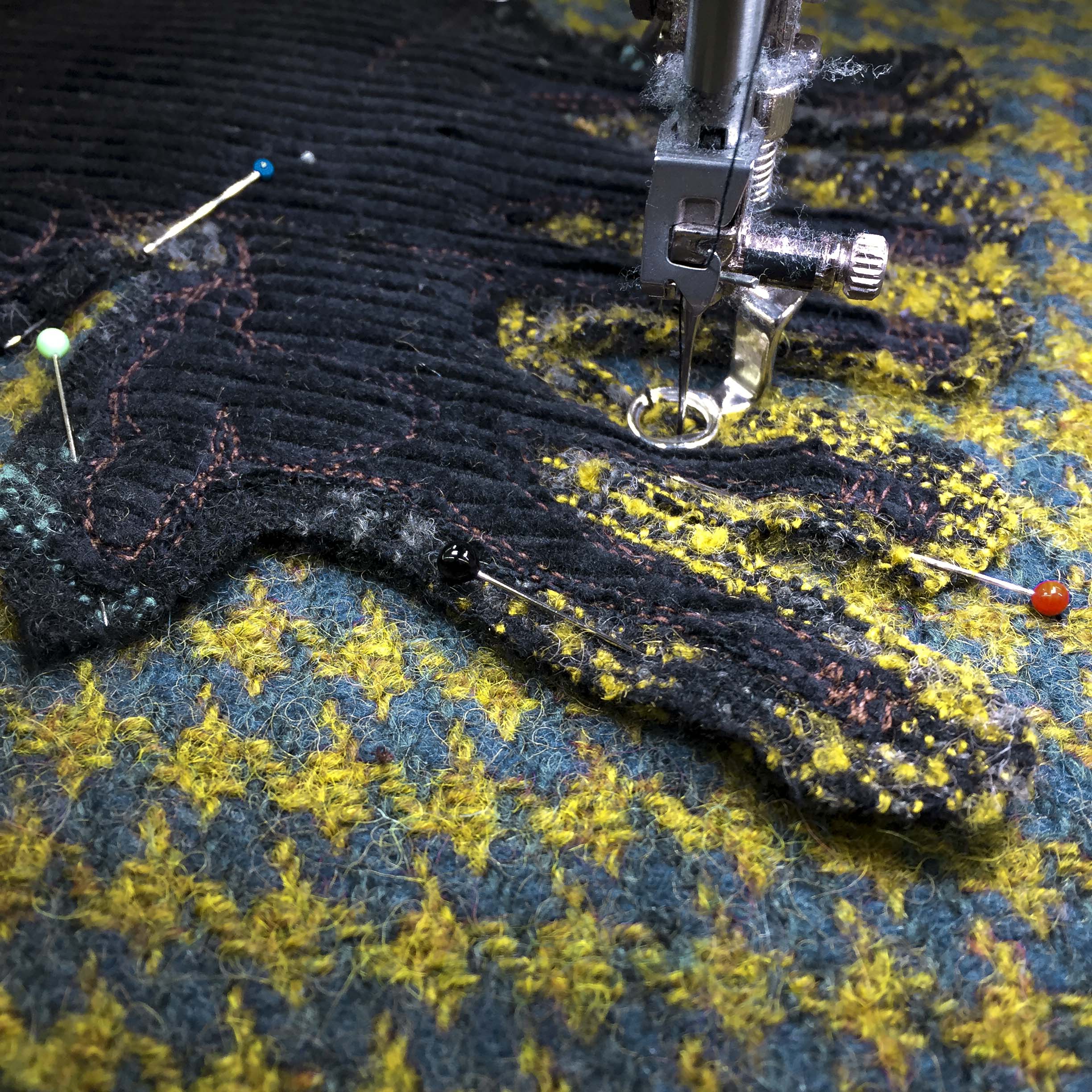 THEN panic appears.
Miff and her bloke have been quietly keeping their eyes on real estate with the idea that next year sometime they would move. Our other two kiddos are thinking likewise.
But Miff and her bloke have seen a place that suits them well and is within their budget.
Timing????A shocker!!!!
Their offer is accepted but is conditional on them selling their cottage in about thirty days …. over the Christmas holiday period.
Our holiday plans change instantly.
To prep their lovely little place is 'simply' a matter of clearing away anything excess to their immediate needs, cleaning, and some painting touch ups and finishing….. oh, and a little gardening.
With two little'uns as their other focus we are conscripted for labour, babysitting, ferrying of furniture and moving the excess.
My newly cleared upstairs drawing area is now, yet again, a storage area. Boxes and boxes to hold and to hide plus old family furniture that they will not need in the next place. I happily reclaim the old family things.
Some are destined to be stored in the shed at our little house or used in the girls shed down there when it is completed.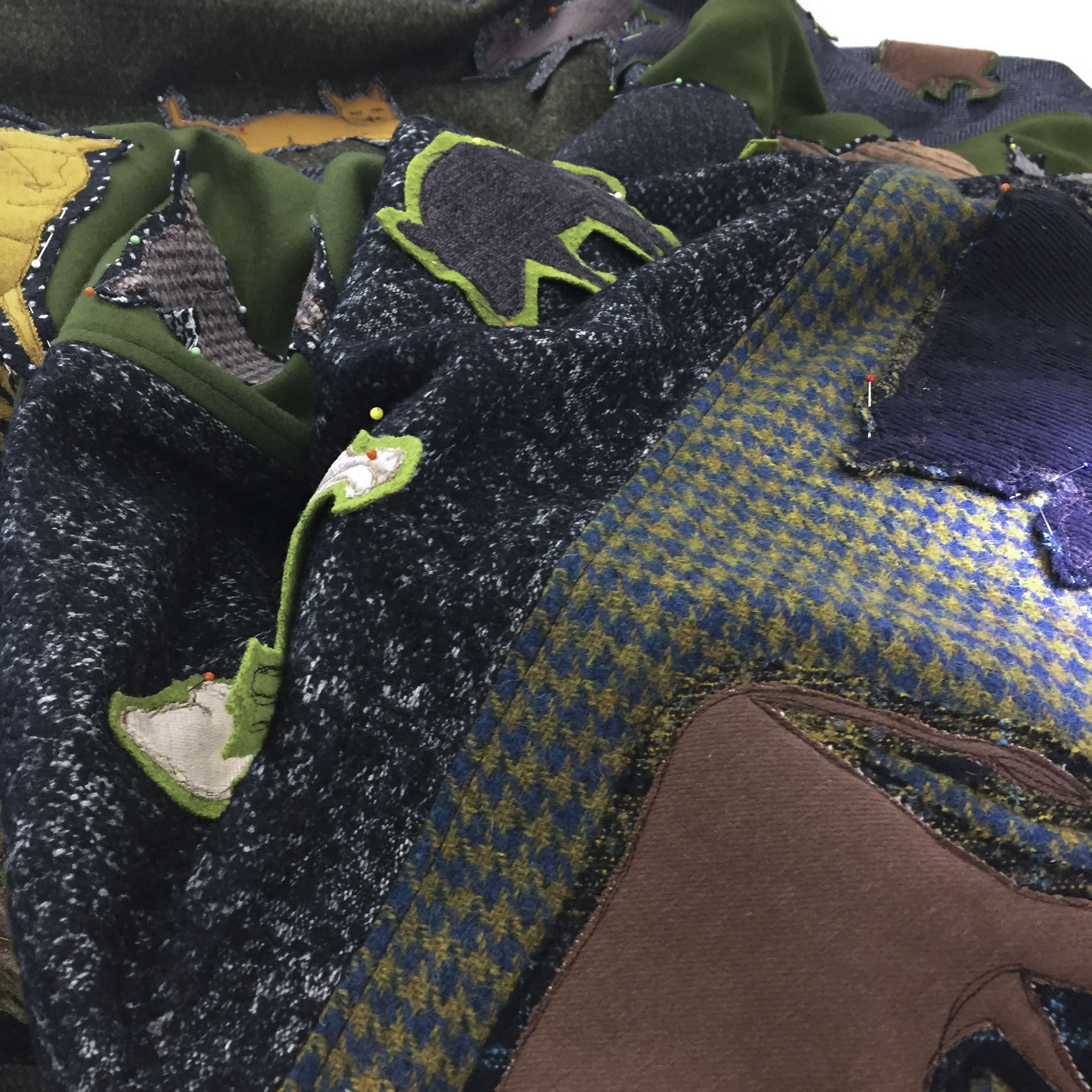 THEN panic really sets in….
I am baking trays and trays of biscuits and Christmas mince pies ready for our annual Christmas eve party, all the while going backwards and forwards to the animals on the quilt board, when I get the pings on my ipad and phone to encourage me to update.
Easy, done in a wink – as it is only a little multi-tasking update.
Disaster.
My iPad won't recognise my password and it finally locks up for good.
There are ways to get back in which will erase my content. I have it in the cloud so there is no worry but I try and fail.
I await the blokes return…..he is calmer, more scientific with this.
Another fail, so we try the second method. No luck.
As directed we contact apple support…..still a fail.
I must go to an apple store, it is December 22, there is simple NO time.
Reading Christmas recipes from my phone was not fun.
Finally Christmas proper starts with good will and spirit – I can do no more than I have already done so it is time to start to start the show. We setup, then welcome friends and family to our little help-yourself ham-sandwich feast.
I settle.
It is a beautiful night that surprisingly had me feeling good…the panic now dissolved or was simply quieted from exhaustion? It didn't matter.
The night was lovely and the stayers stayed long enough so that I could really relax and let the bubbles do their magic.
We were a-bed by 1.30am on Christmas morn after we had restored the house back to home, prepped the ritualistic breakfast of french toast, and helped Santa to deliver the sacks under the tree.
After our breakfast unwrapping frenzy the kiddos exited and we again cleaned up.
We then tootled off to lunch made by the superb team at Juniper & Bay. Soren and Sabine have hosted us many times over the last decade as the bloke and I either celebrate together or with other 'orphans'. This time the blokes beautiful sister and family helped us to make the day memorable – alongside the superb food and service.
We always make a point of wearing the bon-bon hats to add silliness to sophistication.
The evening, as always, required another viewing of Love Actually.
The Christmas rituals are almost complete and I ask myself….what was the panic all about?
Save
Save
Save
Save