WEEK FIFTY-TWO (december 26- jan 1)
After Christmas comes Boxing Day.
This day's ritual is the Mullen family get together and this year, with parts of both interstate families in attendance, the venue, not ours anymore thankfully, is at bursting point.
Seven bodies under four years-old plus all the adults or close-to-adults has changed the day positively but logistically it is almost too much to host.
We are assigned dishes and supplies to bring and the old blokes BBQ enthusiastically.
In between shopping for and prepping my allotted dishes I set up my BIG Bernina for appliqueing the animals to the quilt. This beautiful machine has not been used all year. I struggle with even the most simple parts set up and have to refer to the manual.
This is quite a shock to me. I am hoping it is partly the exhaustion, partly the overflowing brain from the last few weeks?
I settle, and I really enjoy the stitching.
I now know that I will not be spending two weeks holiday at our little house –  it will be a case of up and down to help Miff ready her home for sale and babysitting – I will have time to relax with this quilt and to enjoy the process.
We do head down south on Tuesday to pick plums, water, to weed, to take things down and to bring things back.
We head back home first thing on Wednesday to deliver mulch and logs and the odd bit of old outdoor furniture to the frenzied home sellers….
I still have to bottle the plums and I set to.
The bloke, the lovely bloke who eats all of these plums comes to help and we demolish the task.
Lesson for me – include him if possible?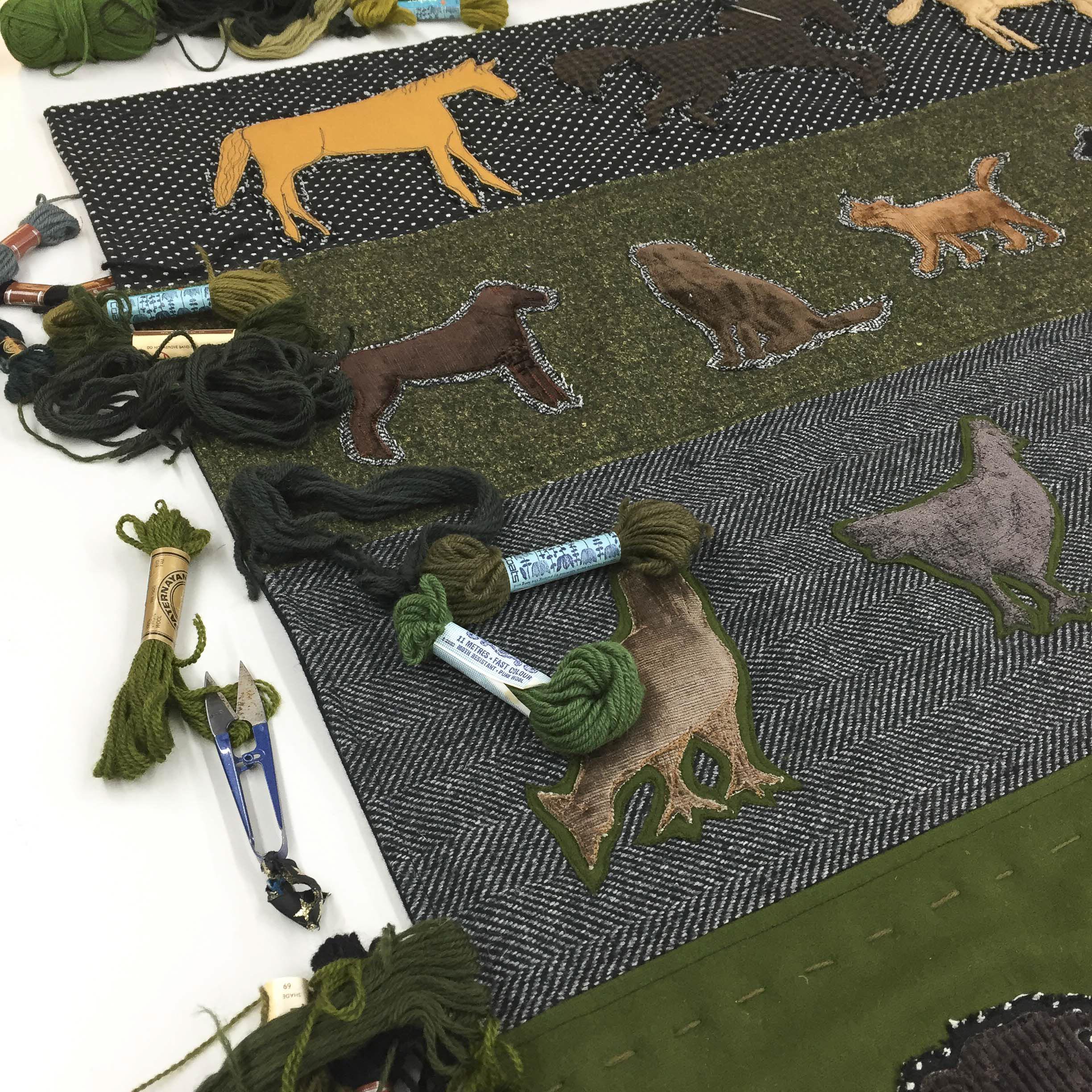 I am babysitting central. The other three go hell for leather on all their tasks and they blitz it. My styling expertise was called for at the start and the end of the process but was hardly required. My girl has talent:)
The big black 'cloud' of a chore for the week was the fixing of my ipad.
Apple is busy at this time of year and on my first visit I am recommended to come before opening the next morning and they will take appointments. Eventually with Apple effieciency, humour and grace a lovely youngster wipes my device clean and my world, that is held in the lovely clever cloud, comes back to me.
Off again down south for new year. Family visitors arriving not long after us but as they have been before they know the keep it easy drill.
Ahhhhh to relax.
To have the New Year arrive while we are pushing up zeds.
Parents and Grandparents are allowed to do that.
Save
Save