WEEK ELEVEN (march 13-19)
I am continually exploring my future, a way forward that can nuture my increasingly desperate need to move to a different level of my art practice.
Barriers exist that manage to thwart me on a daily basis.
How can I slot a sustainable art agenda into my very busy/full family life?
How can I make this art agenda co-exist with 'keeping up' with what this lovely urban life and my weekend country life offers?
How can I continue to connect regularly with like-minded folk of all different ilks?
All the while doing the right thing by my (ageing) body and my (increasingly curious) mind.
I often feel that I am on fire with desires but am being continually dosed with the cold shower of reality.
Now back a step…my aim in furthering my art practice is not to become 'famous' or wealthy.
My priority is not to exhibit, win awards or even have public acknowledgement – though all would be gratifying – a reward for hard work. This desire, I have slowly discovered, it is simply about nurturing my sense of self.
The question that now attaches itself to mortality, to ageing, is this…
When I leave what do I want to have achieved?
What do I want to be remembered for?
What pieces of life's jigsaw do I want to leave behind?
At the moment my life is just fine in every regard – except my ability to concentrate on and to further my art practice. Unfortunately this current failure seems, at the moment, almost insurmountable.
I have done plenty of things to be proud of creatively – not the least being able to travel the world teaching others that they can nuture their voice with patchwork/quilting.
Along with this is the knowledge that I have met, and often lived with, diverse families around the world whilst on that journey.
I should be happy to stop there but Stargazey was/is only a part of who I am. High art? no! Instead a celebration of knowledge, empowerment, creativity and community within the realm of 'domestic' making.
My work with groups…the SalvageSelvedge project and more recently twentyONE+ were totally invigorating and I could chase more projects like these BUT, unfortunately that is not the growth that my heart and soul seeks.
So why this rant now?
This week I moved…inched slowly forward, with Knit 1 Purl 1 and the associated learning that is going alongside it. I thought it would be the week's priority but no, it turned out that having it and it's problems/questions simmering as I went out and about this week was simply a catalyst in seeking clarification of my way forward generally.
I am back to the question. What do I want to be when I grow up?
So the out and about included;
A visit to Sculptures by the Sea on a weather-wracked morning with three grandies and their mums. Exhilarating weather-wise, wonderful seeing Esther explore the art BUT the niggle in the back of my mind. Why am I not making sculpture? I was a textiles major who switched to sculpture in final year.
I increasingly hanker for a return to 3D and have recent jottings of ceramic/textile structures to carry on from where I left off about thirty-six years ago.
The other project I tossed up with starting, ahead of Knit 1 Purl 1, was a sculptural textile.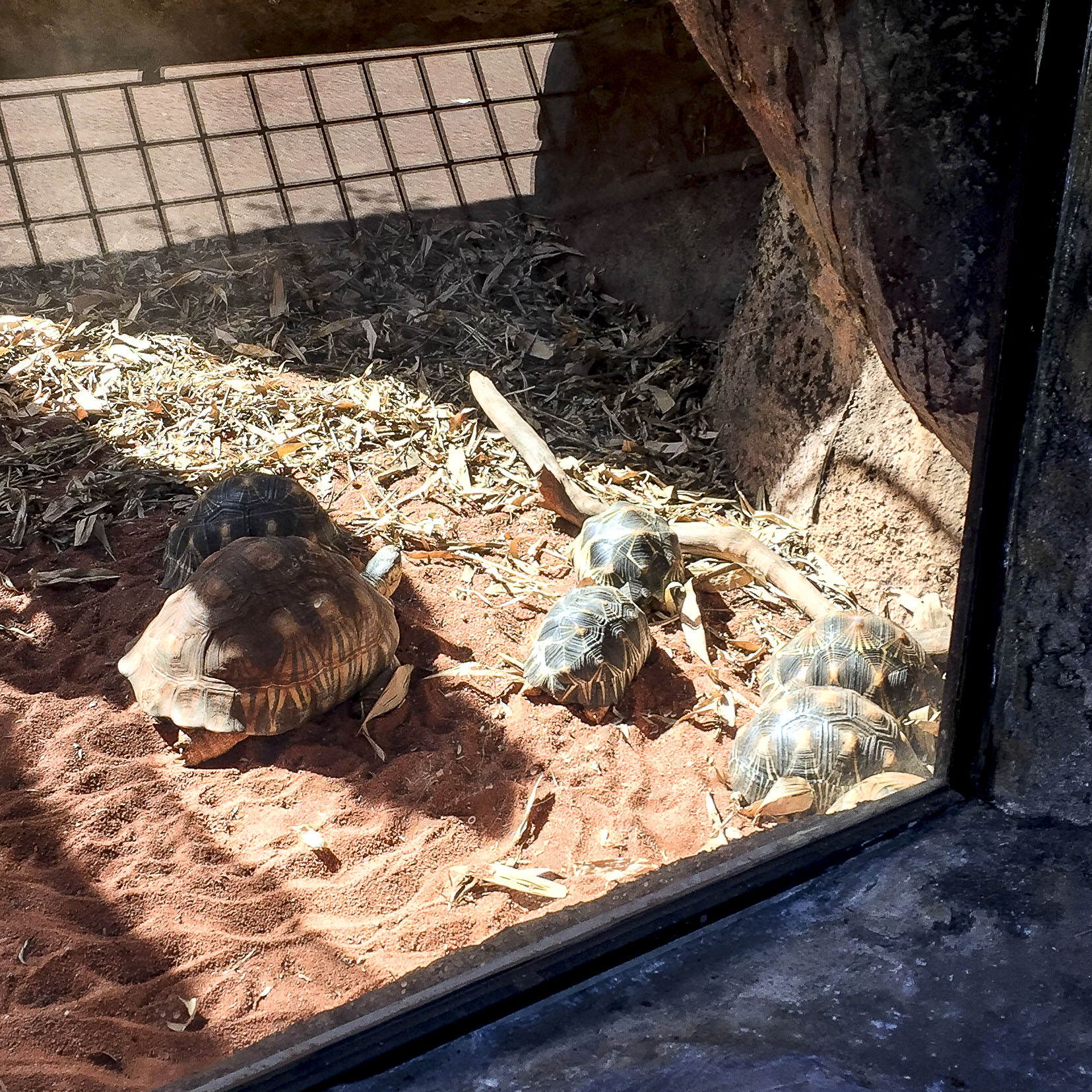 There was a visit to the Zoo on 'Flick Day'. This is the first time we have set out on this outing together and it was a perfect. The quick photos that I took were of the tortoises and the penguins.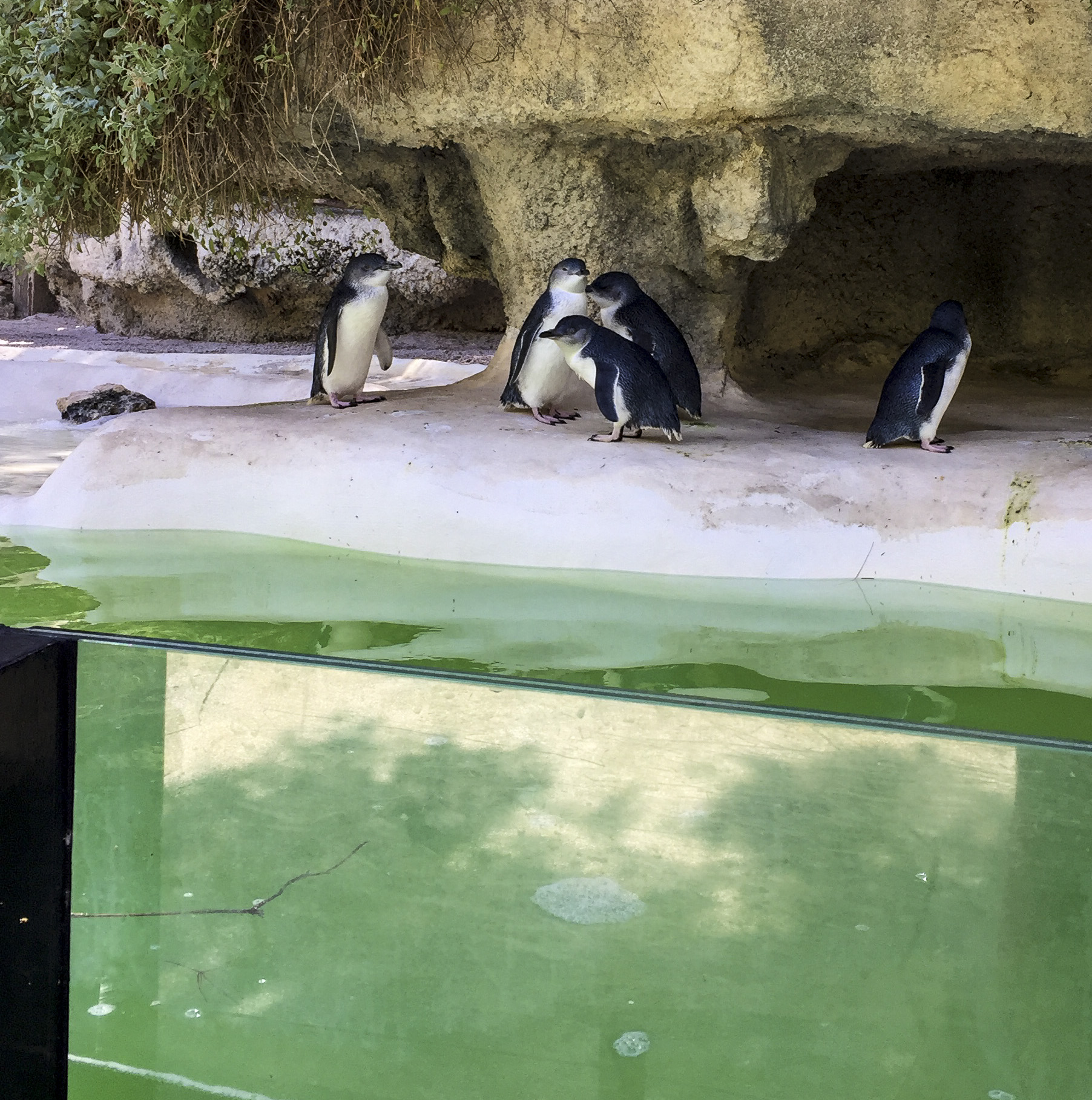 As we lingered, for ages with the penguins, watching them dive and swim past us, I had a flash back to works in my final year porfolio – a ceramic, welded metal and textile turtle and also shrine-like presentations of real/dead (washed-up) penguins suspended over broken eggshells. Even my drawing portfolio back then was 90% ceramic!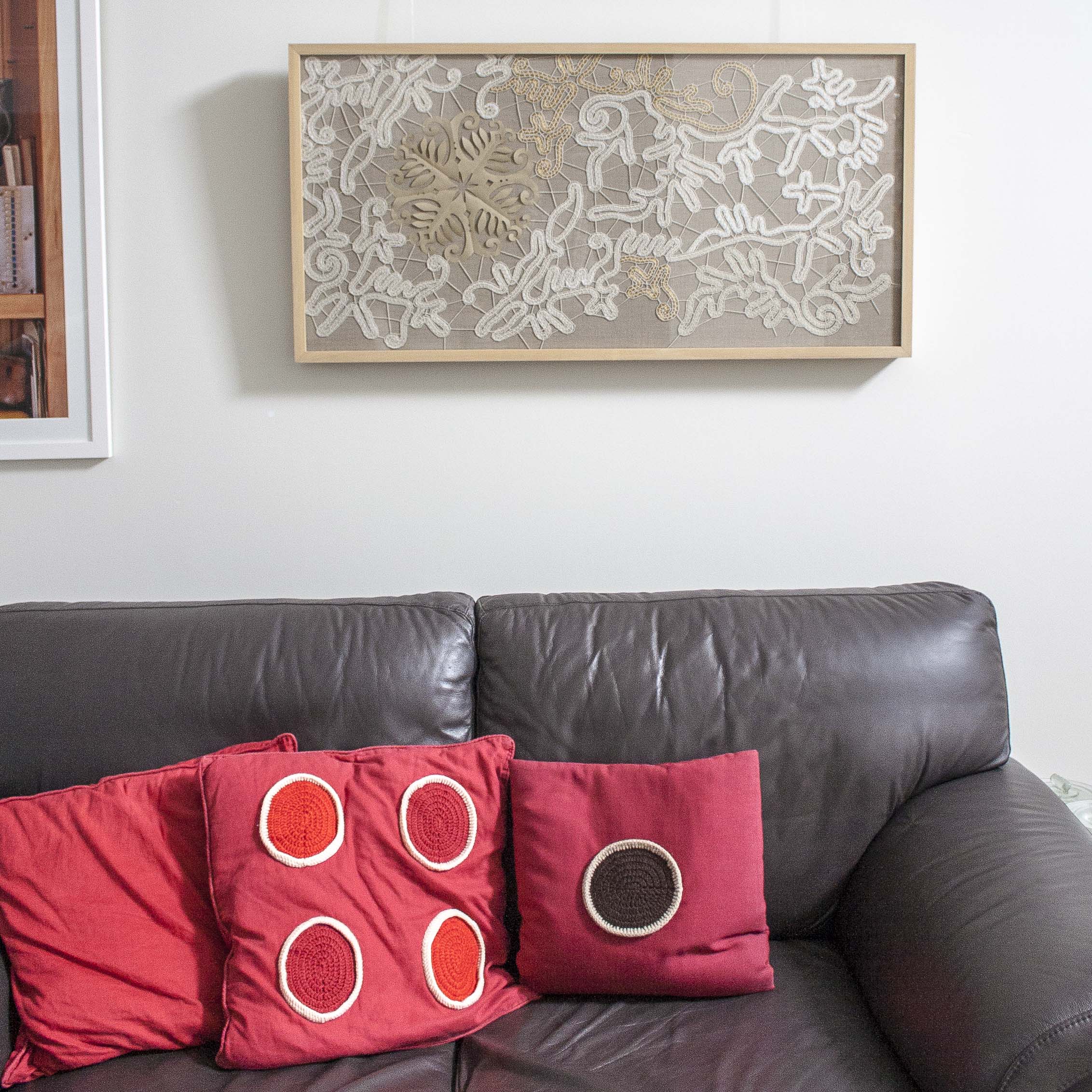 The QTSGWA set off, in two groups, to visit the studio/home of Elisa Markes-Young. If you have read this blog before you will know that I have no difficulty in lauding her!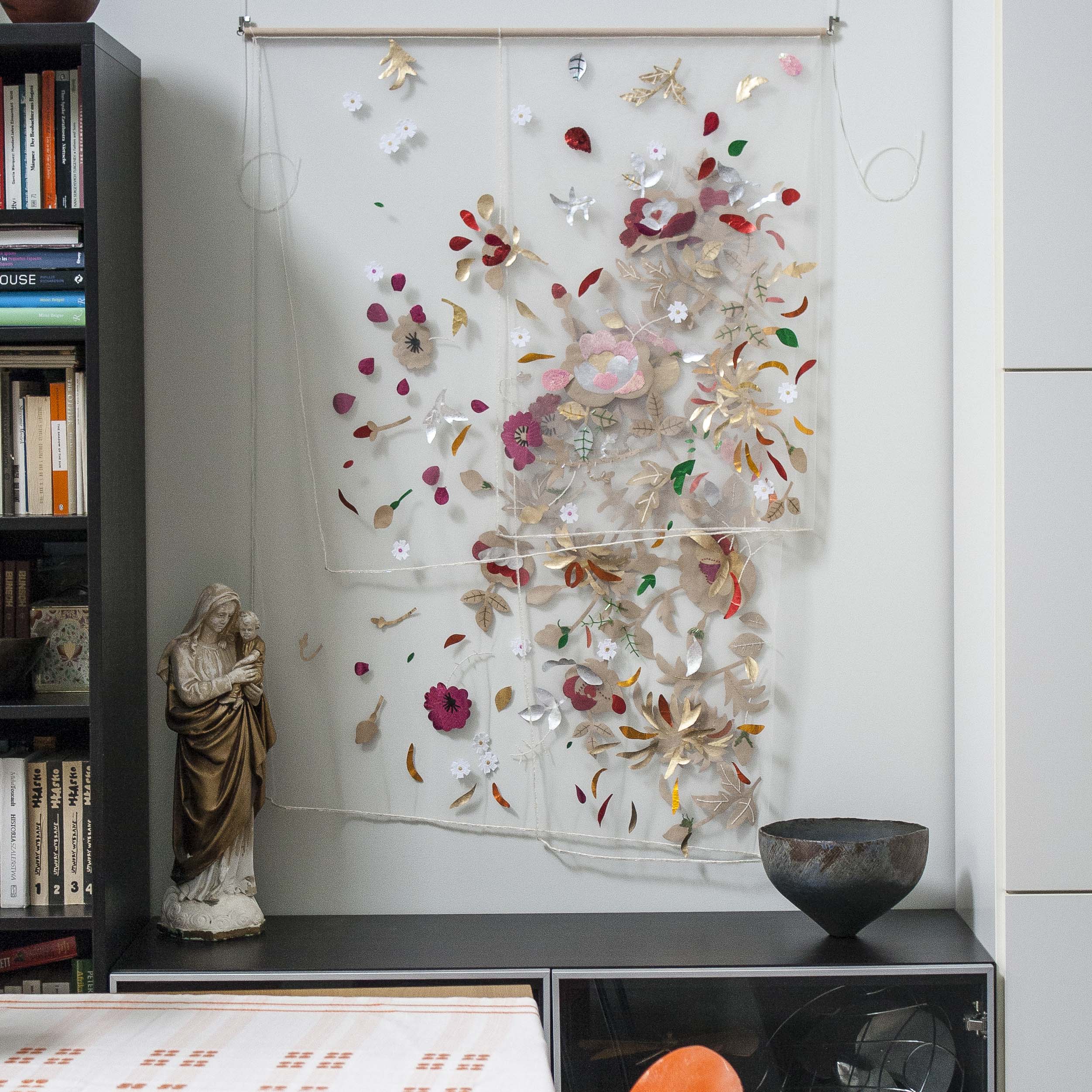 In the afternoon seven of us listened intently to the very generous Elisa talk about anything and everything that we could possibly want to know. Conversations flowed.
Two hours flew by. I was left replete….but I was still unsettled.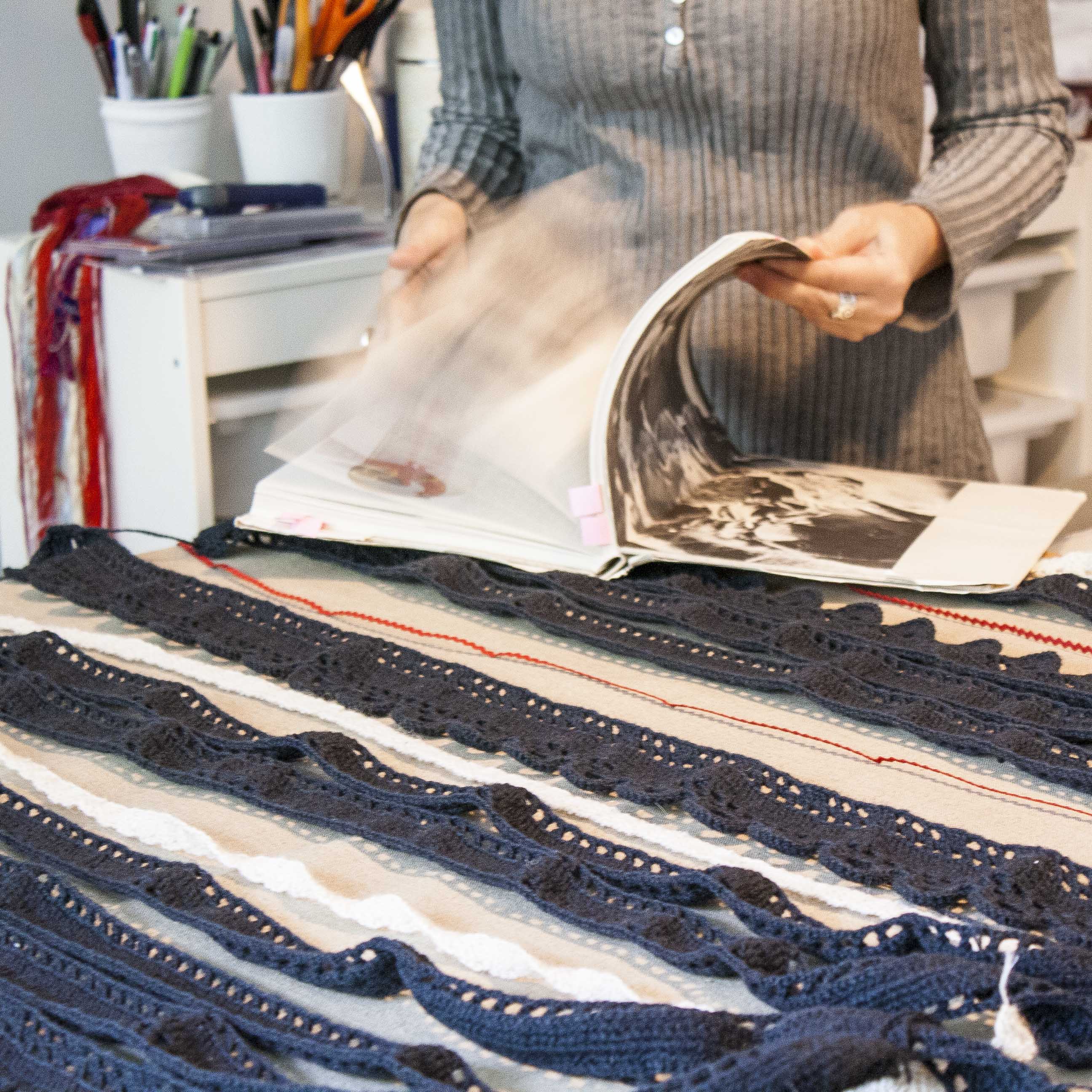 As a member of Friends of AGWA I attended a session at the printmaking faculty at Curtin Uni. Another of my favourite artists Susanna Castledean was leading the tour, and the rooms were occupied with students at work. Printmaking has never been my 'making' thing BUT I tend to purchase artwork/prints and I love making magic by printing digitally. So in this environment the personal niggle, something I have regularly questioned myself about, is the need/desire/relevance of returning to formal study.
I hesitate for many reasons but always come back to my desire and love of independent learning…
Still, seeing the 'tribe' of printmakers in action in that environment……hmmm.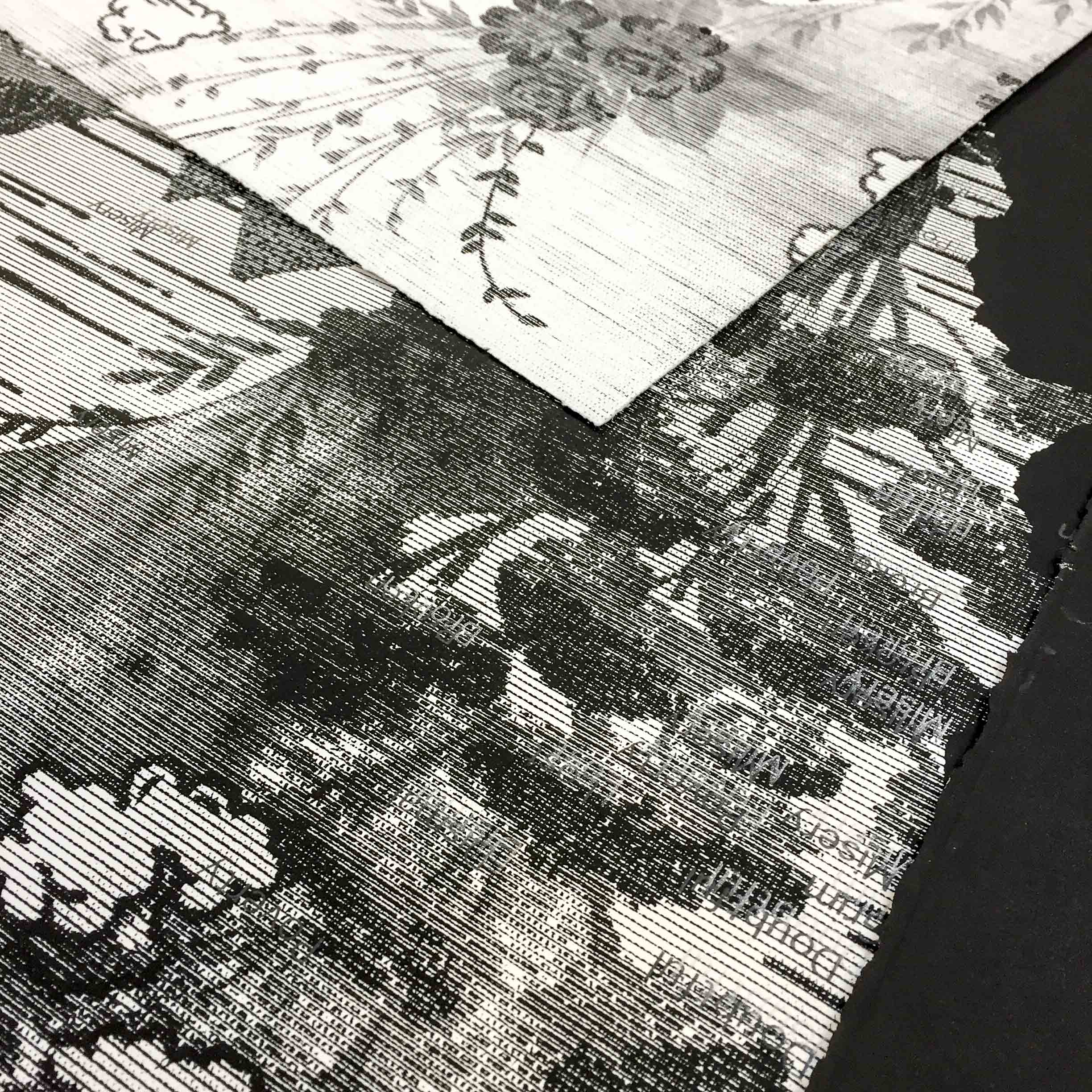 So on Sunday night, after the family had gone, the bloke and I zoned out in front of Grand Designs. I needed it desperately to stop the 'chatter' returning.
The week was as busy as I knew it would be BUT I wasn't prepared for a great pile of these constant niggling thought-lines to intersected and challenge me en-masse.
My art-making past, thoughts of further study, spending time with artists who I admire greatly, the knowledge and the need to formally knuckle down and to simply 'get making' that I need to get to regardless of exhibition parameters and deadlines.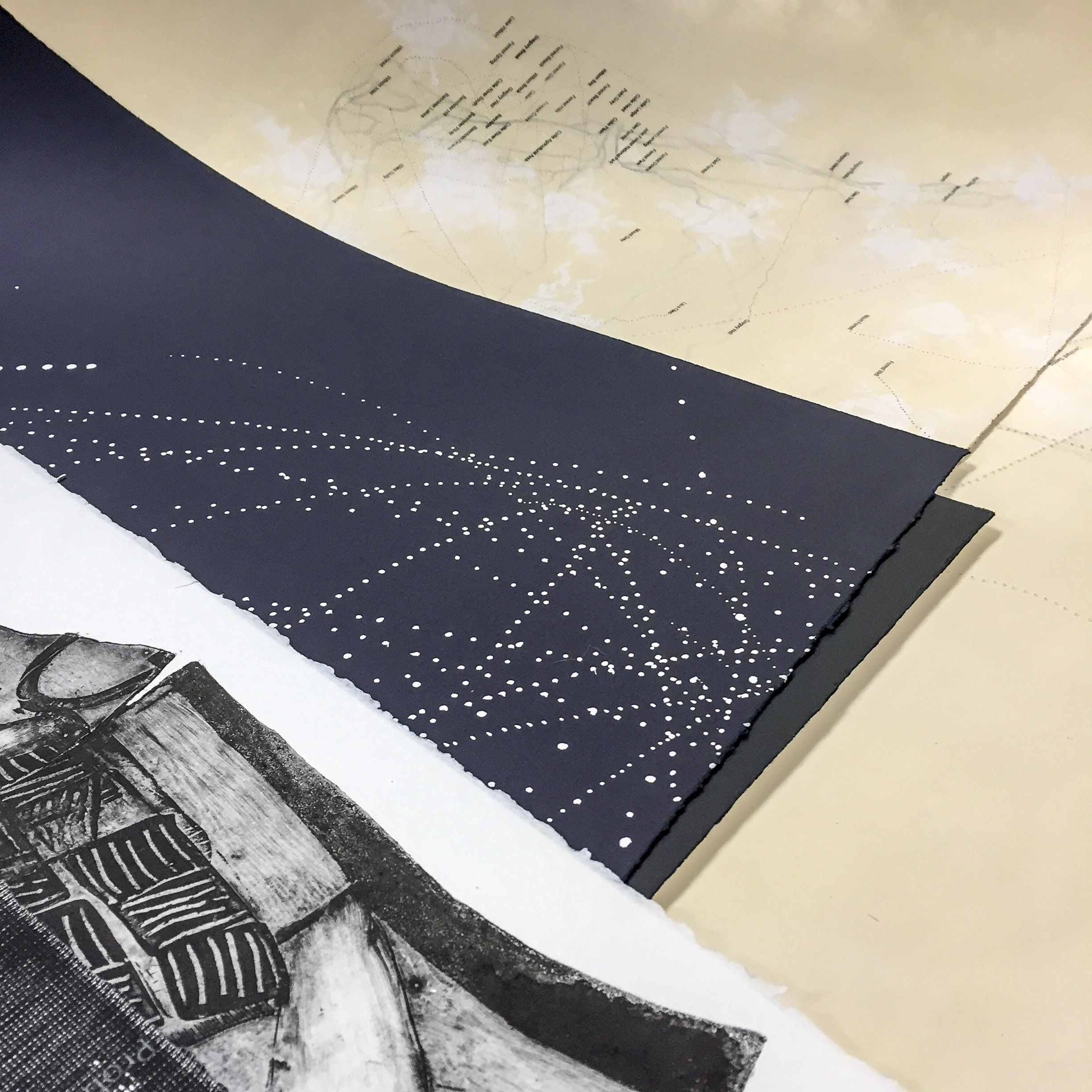 I am feeling in desperate need of a selfish 'set-in-cement' course of action. Something is brewing, I know it will take time, I know that I am marking time, but the choices I am making in my quiet searching for the course are refining…. I live in hope.
Save
Save
Save
Save
Save
Save
Save