WEEK TWENTY TWO (may 29-june 4)
This week is a knit one purl one priority week and I am totally loving the gentle hurry of moving this towards completion. This second piece is different from the first in many ways, the size of the rows, the size of the quilt, the use of wool predominantly. Again the back comprises of digitally printed representations, this time of knitted woollens which help tell the story.
I have always loved working with wool and this piece is helping me work with it in a fresher way.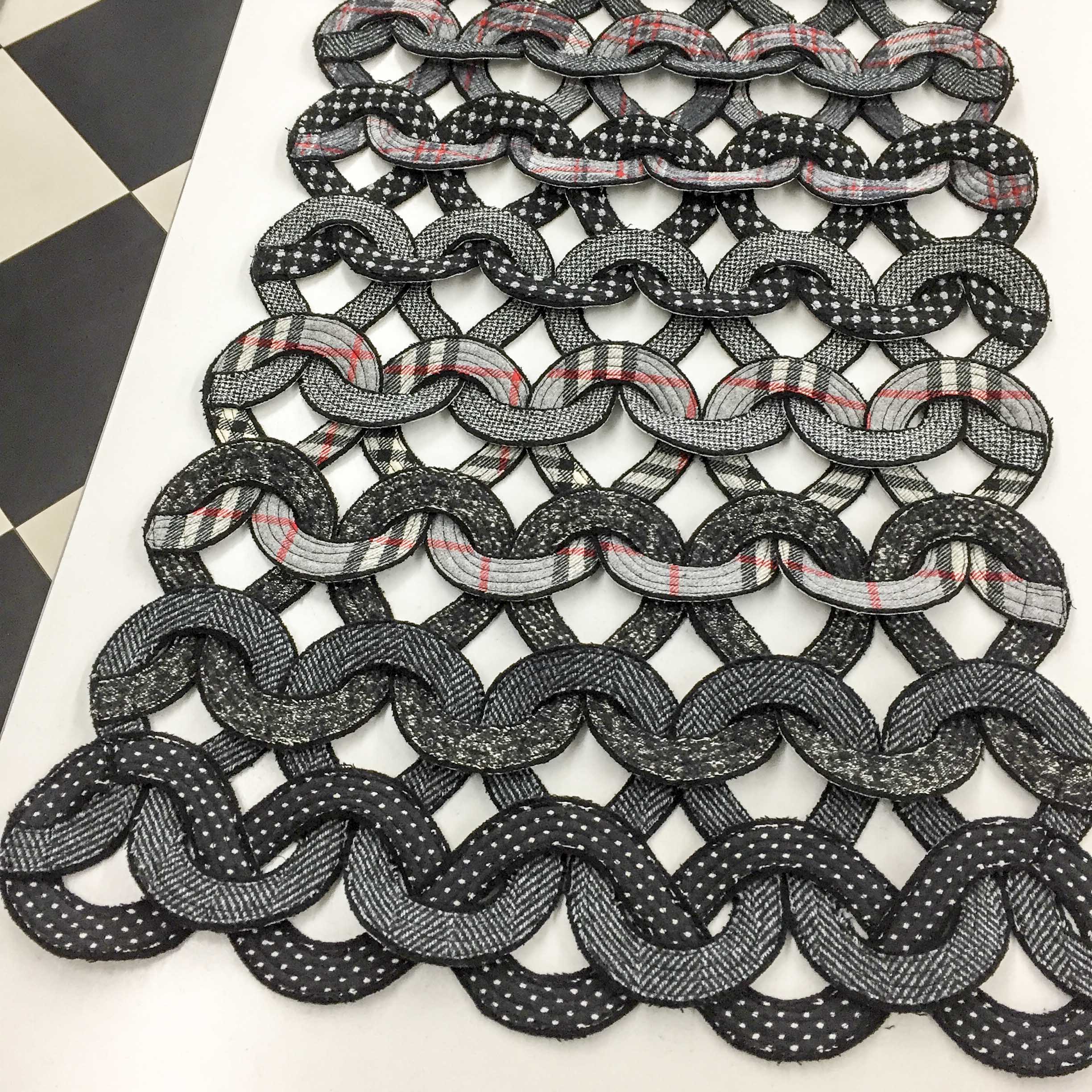 I had initially decided on a two metre-ish length – which was three repeats of the chosen eight woollen fabrics – but on Tuesday, instead of finishing the quilt early, I stopped to carefully consider my next step.
I could return to the other prospective Art Quilt Australia entry, the on again off again Sulphur Crested piece OR I could make this knit one purl one quilt bigger/better than originally planned.
The deciding factor was two fold – I had enough of my digital printed backing leftover for another set of rows AND I had JUST enough of the black wool border/batting fabric too. Easy decision really.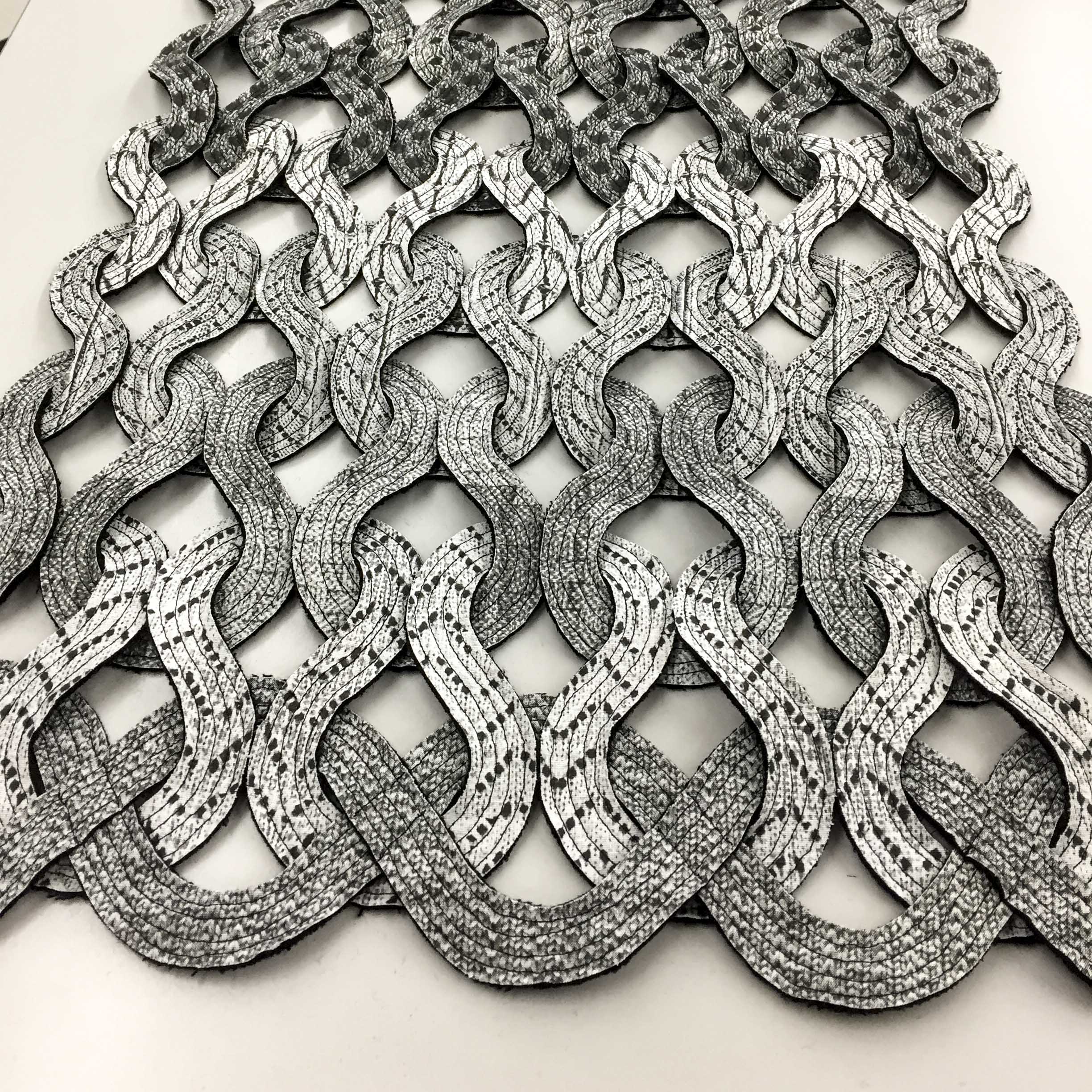 Despite more days spent with black wool fibres wafting around the studio it just felt right. It felt even better not to panic about the deadline.
I keep saying, and writing, that I do not want to make work 'to order' like this anymore  – though I do wonder whether the end date is required for me to push decisions? Time will tell.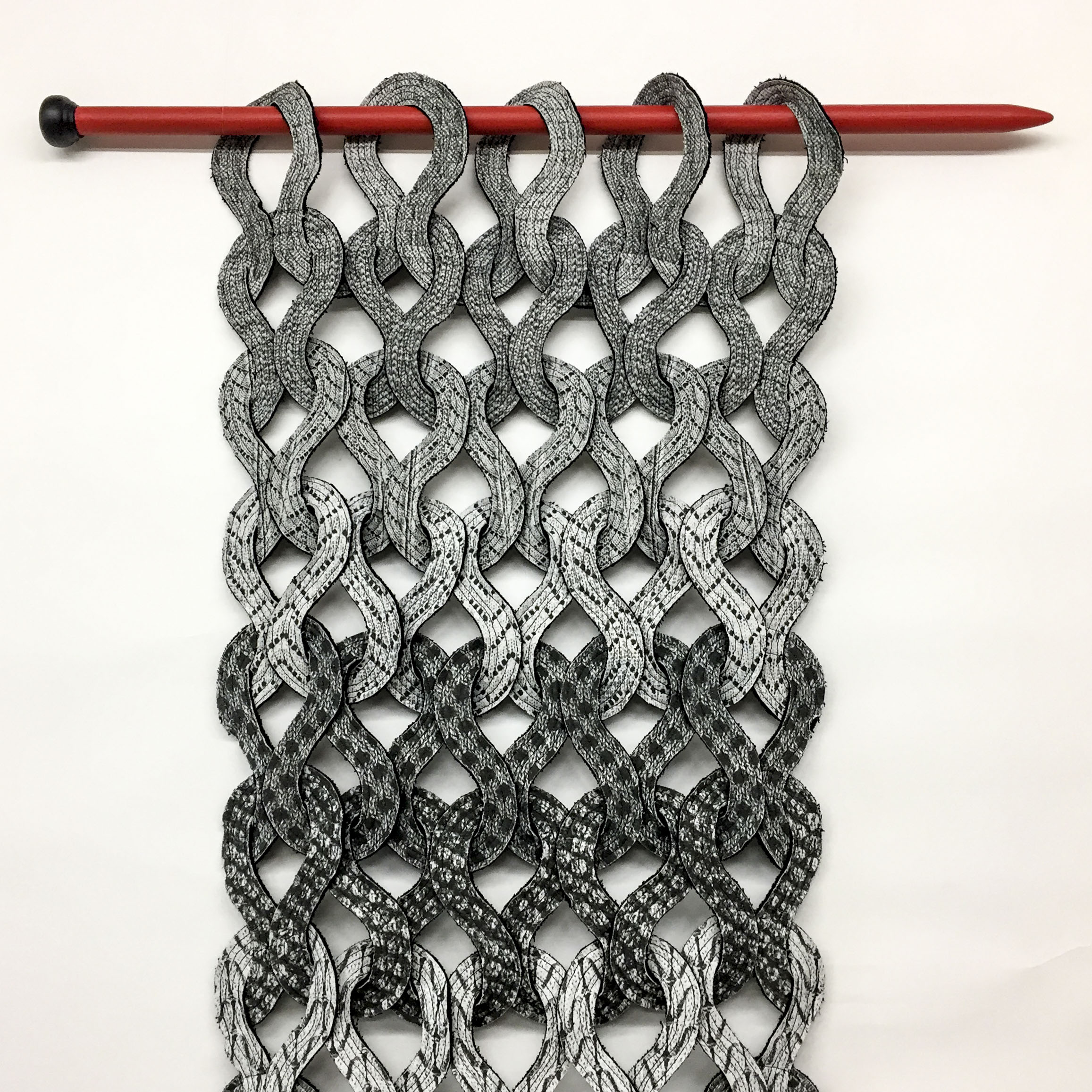 The 'other' work was still lined up and ready to move onwards.
By Thursday I was in such a creative flow that I was ready to crack on with this this cocky piece – it was ready and waiting for adhering to the background and then for other components to flow from there……
BUT
Something stopped me in my tracks.
Part of the premise of it's current existence was that it needed to 'qualify' as a quilt, but I'd already worked that out to my satisfaction.
Something else was unsettling me.
When in doubt I often take to writing down what was in my head……
My thoughts, as you can see, were very clear. I have pulled the plug for now.
It obviously needs to fester some more.
I love quilts, I cannot imagine a house of mine, or of those related to me, without some. Not being able to wrap up in loving warmth, covered in beautiful fabrics, enjoying their colour and pattern would surely diminish my existence.
I also love the comfort and the challenge and the joy of making them.
BUT
Part of my evolving premise/promise/ WIP manifesto for making art is that I want to WANT it on MY walls/my shelves – or the walls/shelves of those related to me:). This means making art with total integrity. Not making for deadlines, not making for hopeful sales.
So S.C.Cockie is still/again lying incomplete, on the table, in the studio.
The pieces of this particular artwork puzzle are still in play but now I need to decide which direction to move it in to 'make it mine'.
More likely it will be put away for yet another time out.
There is also the possibility that it will never resolve to my satisfaction.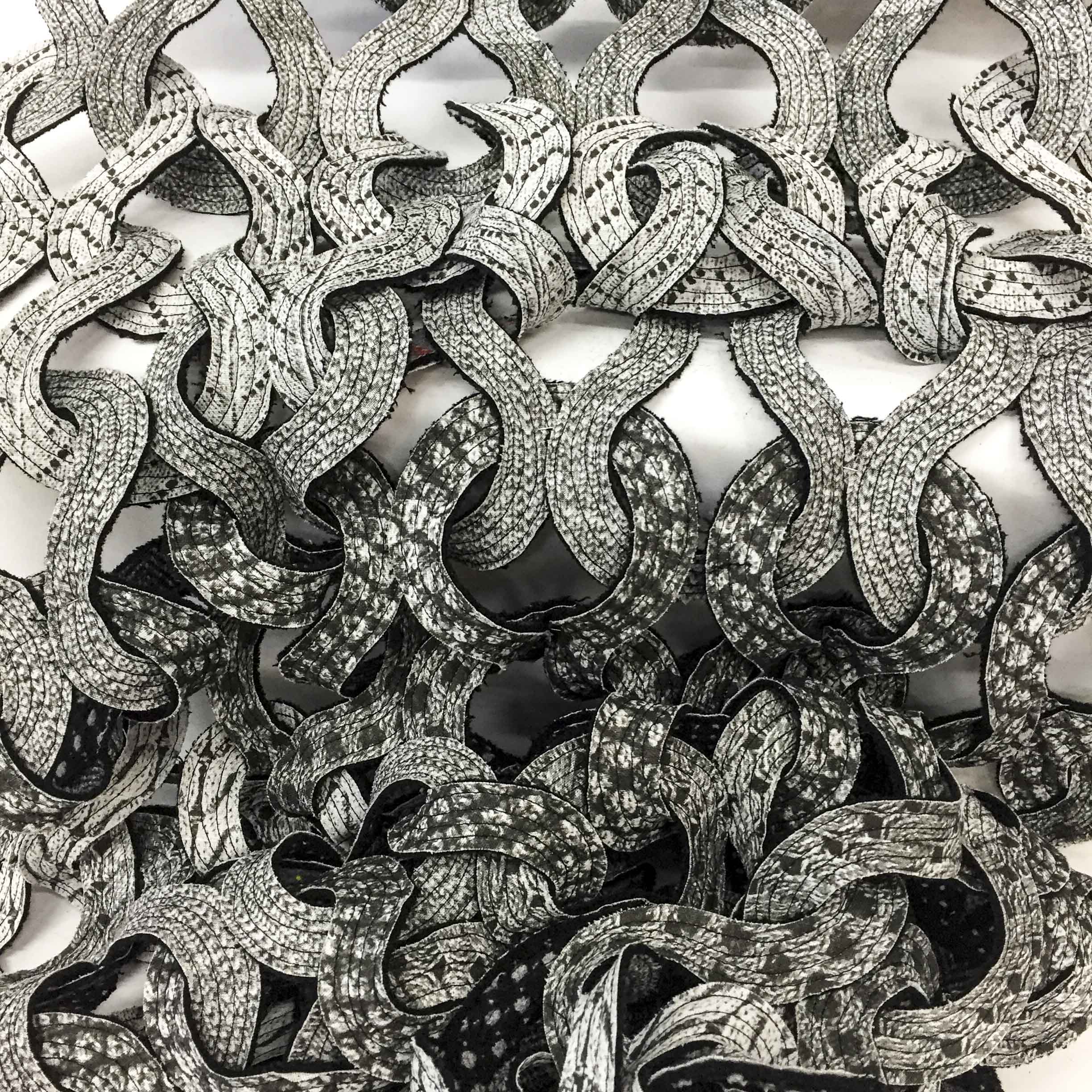 We've not been inspired to Monday night movies recently. Often we struggle to find something that appeals.
Perhaps the wonderful Netflix series produced for home viewing are slowing the production of movies that the bloke and I like to see?
Often we have seen all that is on offer that appeals and struggle to take ourselves to something that doesn't. Just like Scitech last week when my prejudices were shattered, same this week when we saw a movie that held little appeal for either of us.
Frantz is a 'war film'…not my interest at all. Seen too many. I just don't like seeing war from any angle….besides the story and trailer did not move either of us.
Still, we made the effort and were alone in the cinema…not a good sign.
BUT we loved it, neither of us could fault it.
For me the lingering beauty of the black and white production that, in a few key emotive scenes, moved quickly gently, into colour and then out just as quickly captivated me.
Yes a war movie but one with a strong female protagonist (always a positive for me) and a script portraying a strong sense of reality and of moral correctness – surprising connections in those horrific times.
It has stayed with me all week, perhaps in part because of our recent return from war torn countries?
There will be no Monday night movie next week though, as the bloke has set off to Melbourne with his golfing boyfriends:). He can watch something on the plane. For me the luxury of being home alone with space for solo thinking and just 'being' time beckons. No need for much else.
Save
Save
Save
Save
Save
Save
Save
Save
Save
Save
Save
Save
Save
Save
Save
Save
Save
Save