WEEK THIRTY SIX ( september 4 -10)
It is cold cold cold in Hobart and it doesn't look likely to change whilst we are here…in fact it gets worse and snow falls lower and lower. Lovely to look at though, and it makes great use of the puffer jacket bought in Mongolia last year.
My trip to Tassie, originally planned to be a solo visit, was to attend the OZQUILT conference and the opening of Art Quilt Australia. Although my K1P1#2 was selected I had already planned to attend as I gained value from the previous conference two years ago in Geelong.
My original plan included a visit to Hobart to see friends and a visit to Mona. I was hoping to get to the Tasmanian Museum and Art Gallery if possible. Then off to Launceston purely for the conference.
My fellow travels influenced the trip. I did all that I wanted to but I had company day and night. Good dinners and good times.
I missed the 'alone zone' that surrounds me on solo trips but it is truly a luxury to be able to do that and honestly it is a lonely luxury too. My companions changed my trip but not in a negative way.
MONA was a treat.
The other three played golf whilst I walked through the Museum of Everything, the permanent exhibitions, lunched, and then revisited the Museum of Everything again.
Rain ruined play otherwise I was going back down for a third viewing!!!
The maze of rooms held so much wonderful stuff that I could view it on constant repeat – I'll just show you some of the textile work….
We met with friends and headed to see their work-in-progress build. There was mud, snow on the mountain, shed envy, yummy lunch and warming afternoon tea. The best catch up.
As usual I forgot about our (36th) wedding anniversary somewhere in the week. As usual I was reminded. Tradition is good:)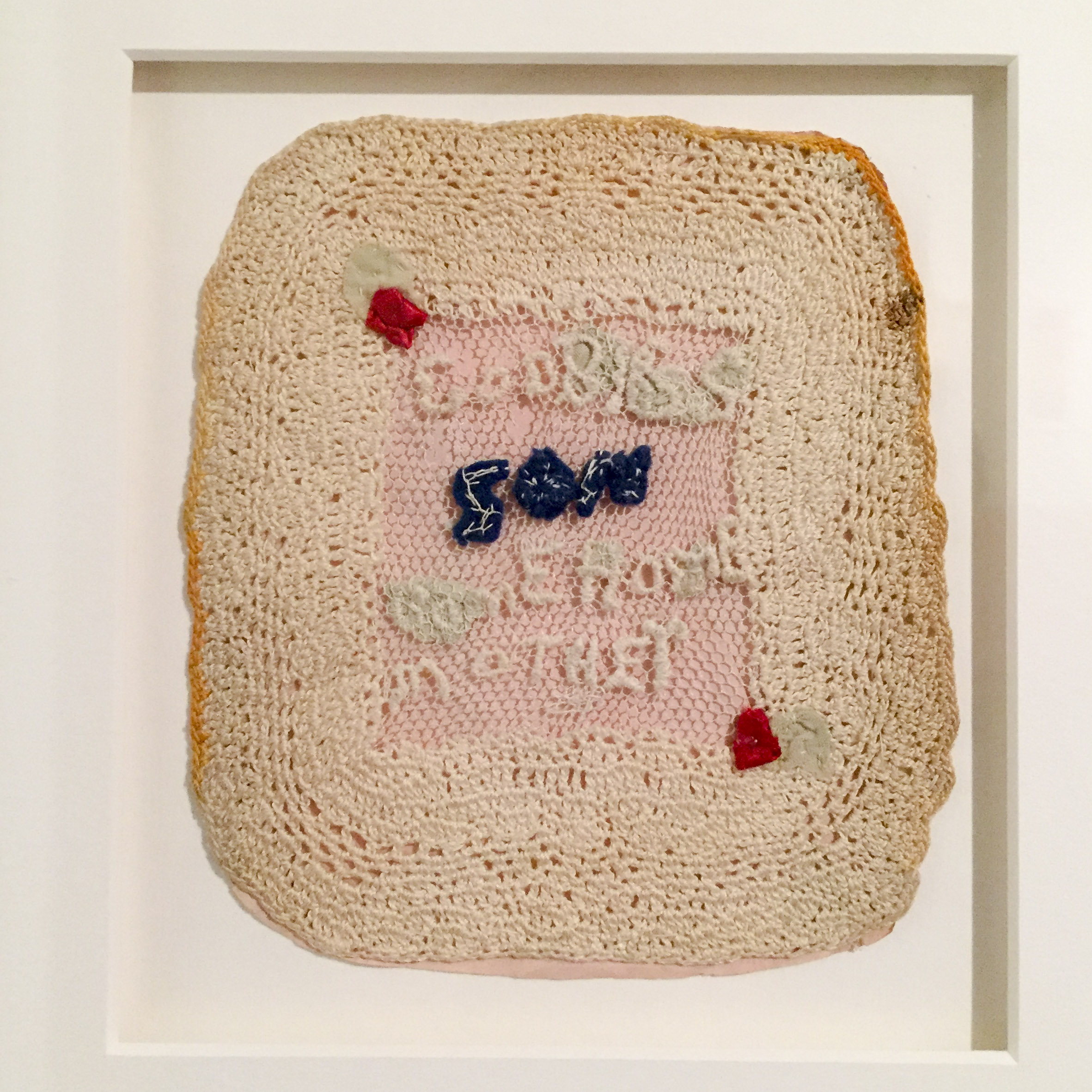 We headed up the Midland Highway, stopping regularly along the way, after a quick tour through Tasmanian Museum and Art Gallery. A wonderful gallery attendant joined our conversation and taught us so much, so enthusiastically. These exchanges are valuable.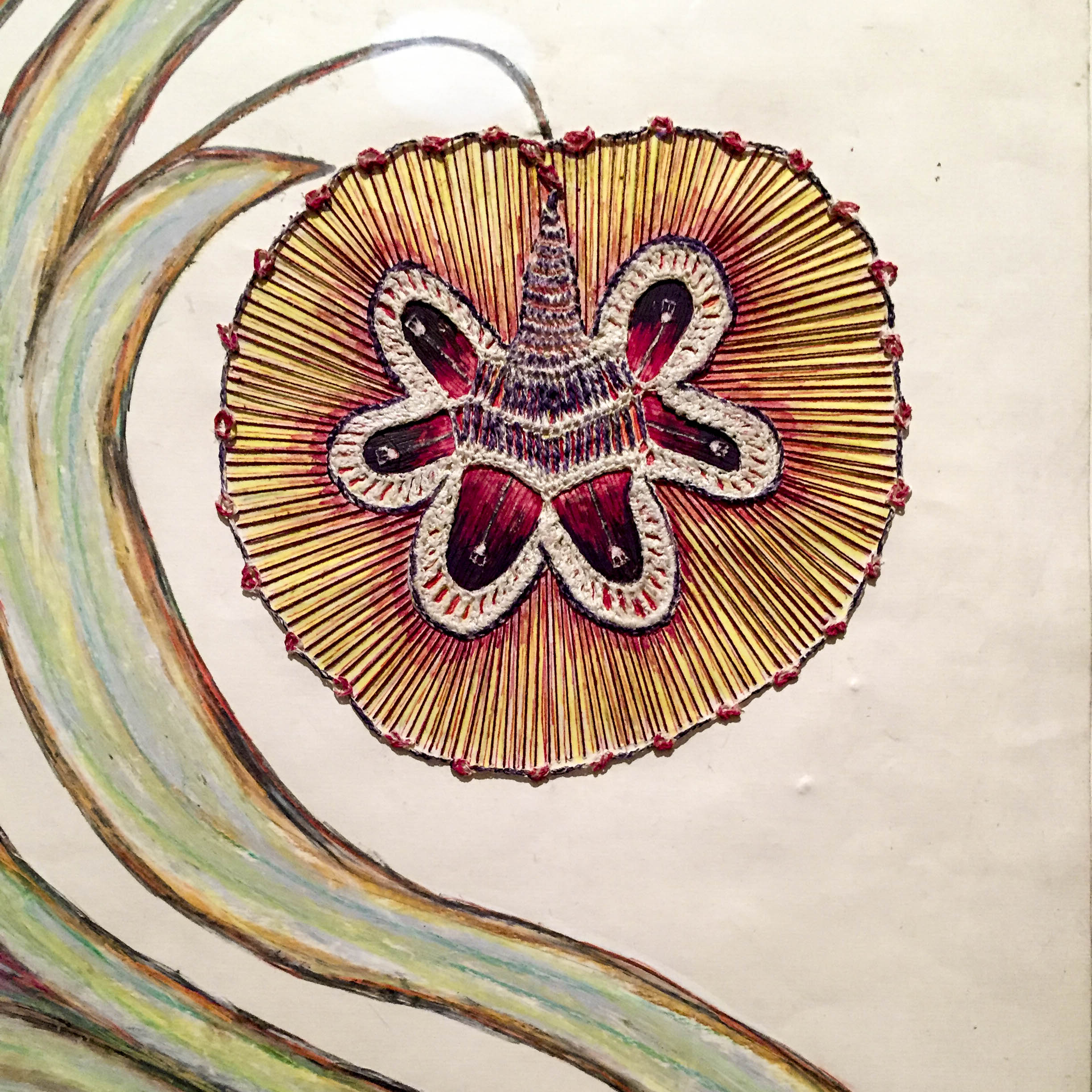 On arrival in 'Lonnie' we headed out to dinner with another friend who has relocated to Tassie. We were wonderfully spoilt. Great to see her new life and all the quilts she is pushing out in anticipation of her own exhibition.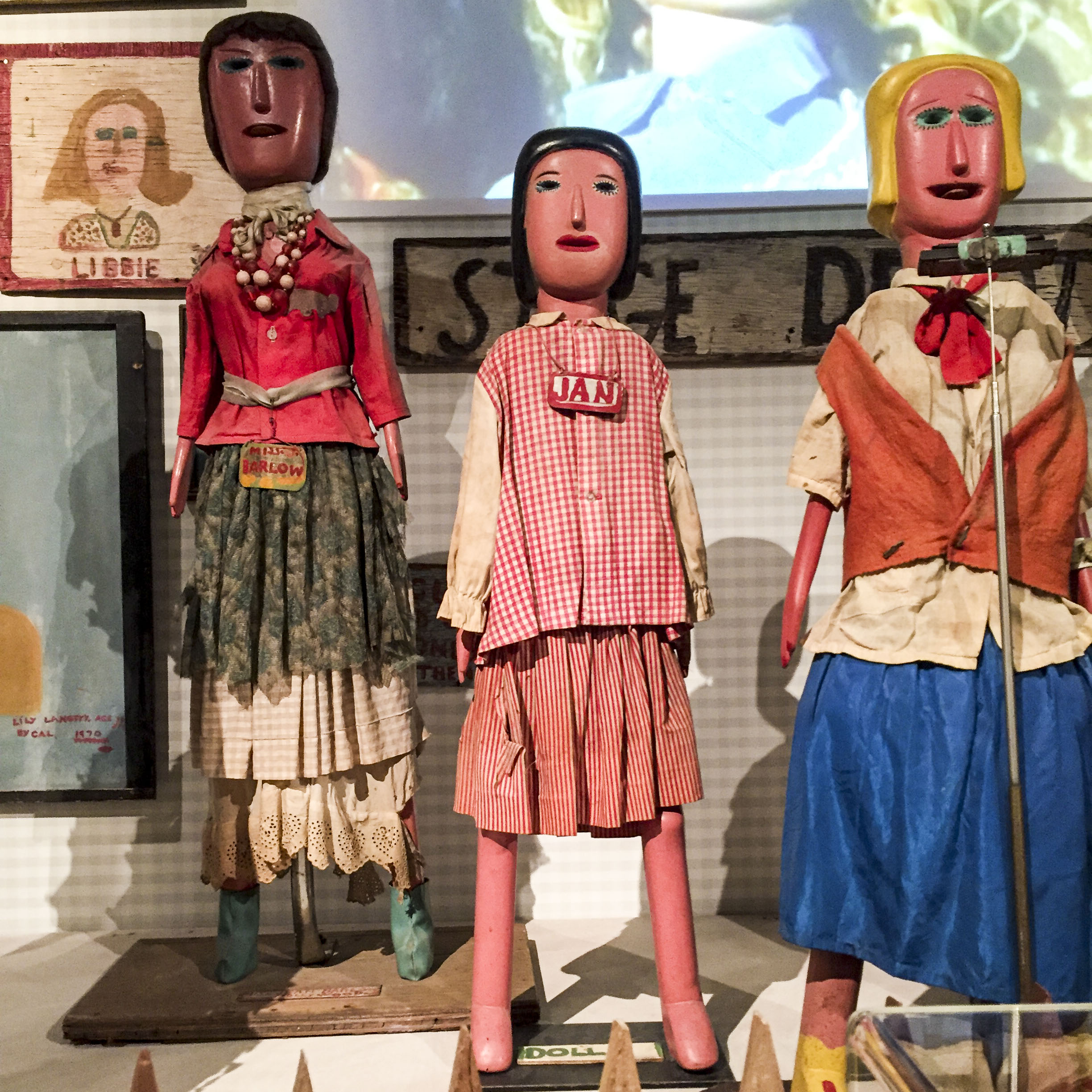 Then the holiday stopped and 'work' took over.
The program started for me with a media call – I was one of the few members available that morn before our quilt study session at QVMAG. I met the Mayor, gallery bods and fellow artist Sue Reid – who pipped me at the post for the Wool Quilt Award – I received an honorable mention.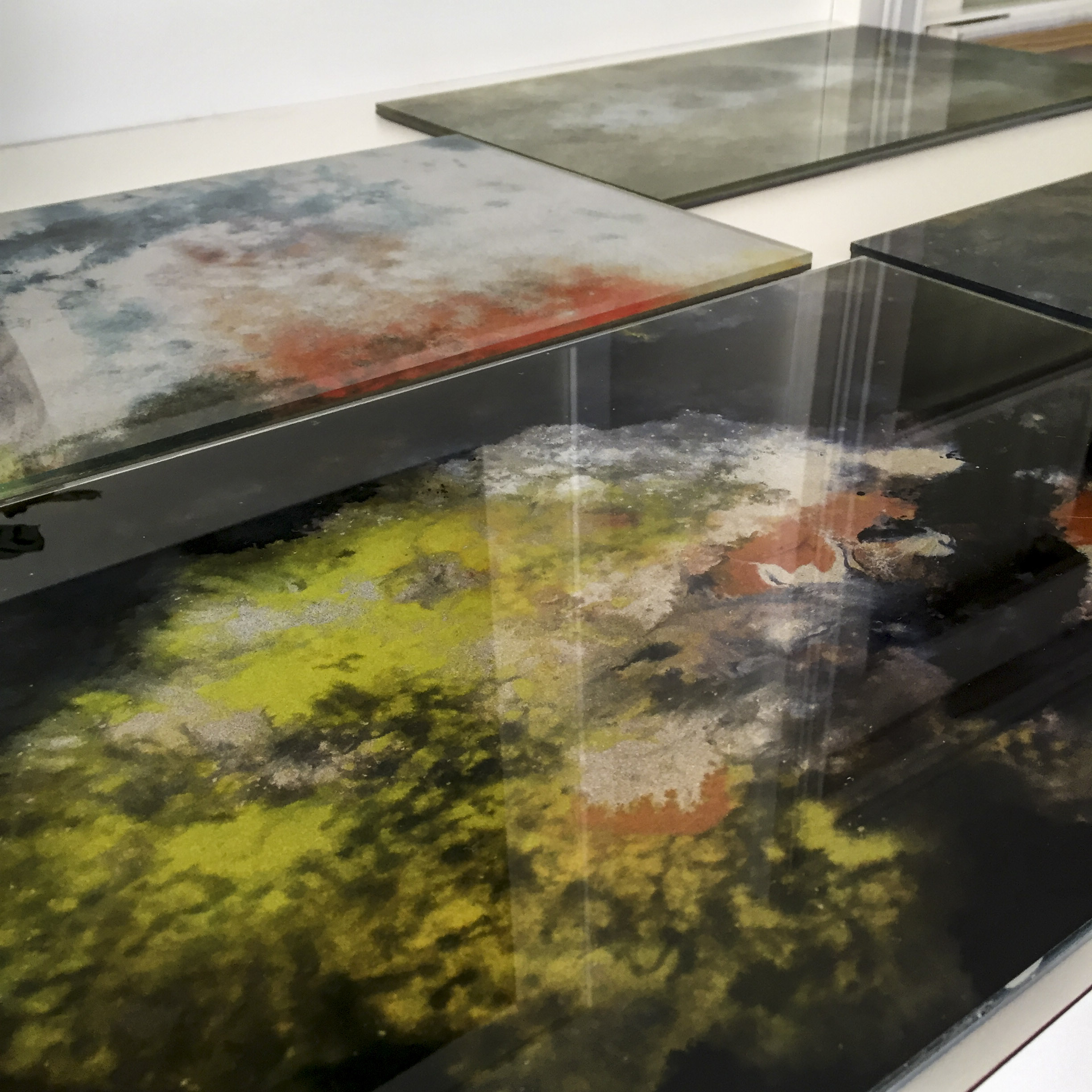 Then in the afternoon a delightful visit to a local artist's studio.
Helene Weeding was generous, her work marvelous, her story of mature age PHD study very inspiring. I felt jealous in the best possible way!!!!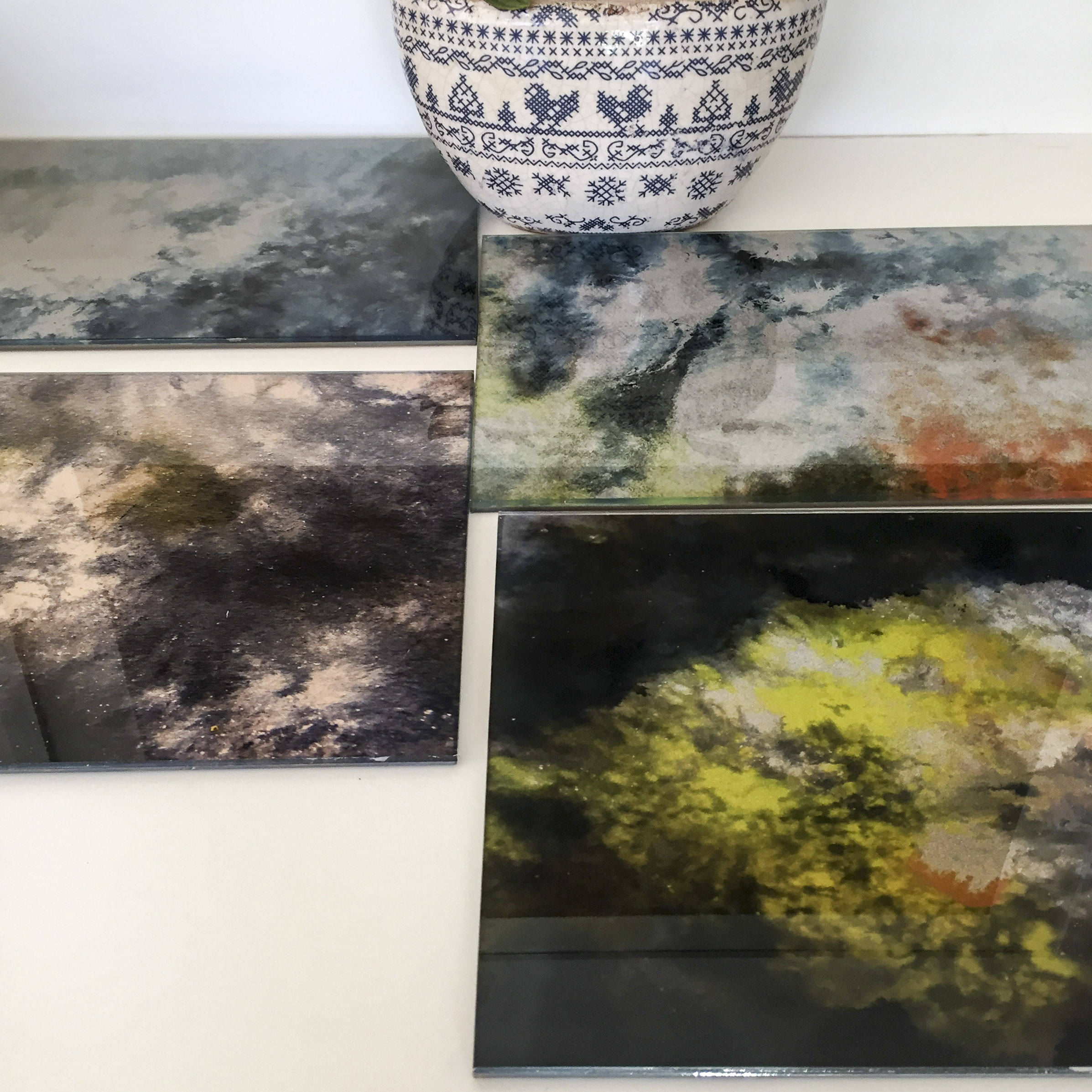 The opening was lovely, busy, and over quickly.
A large group of us continued on, dined together happily, and got to know each other better that night.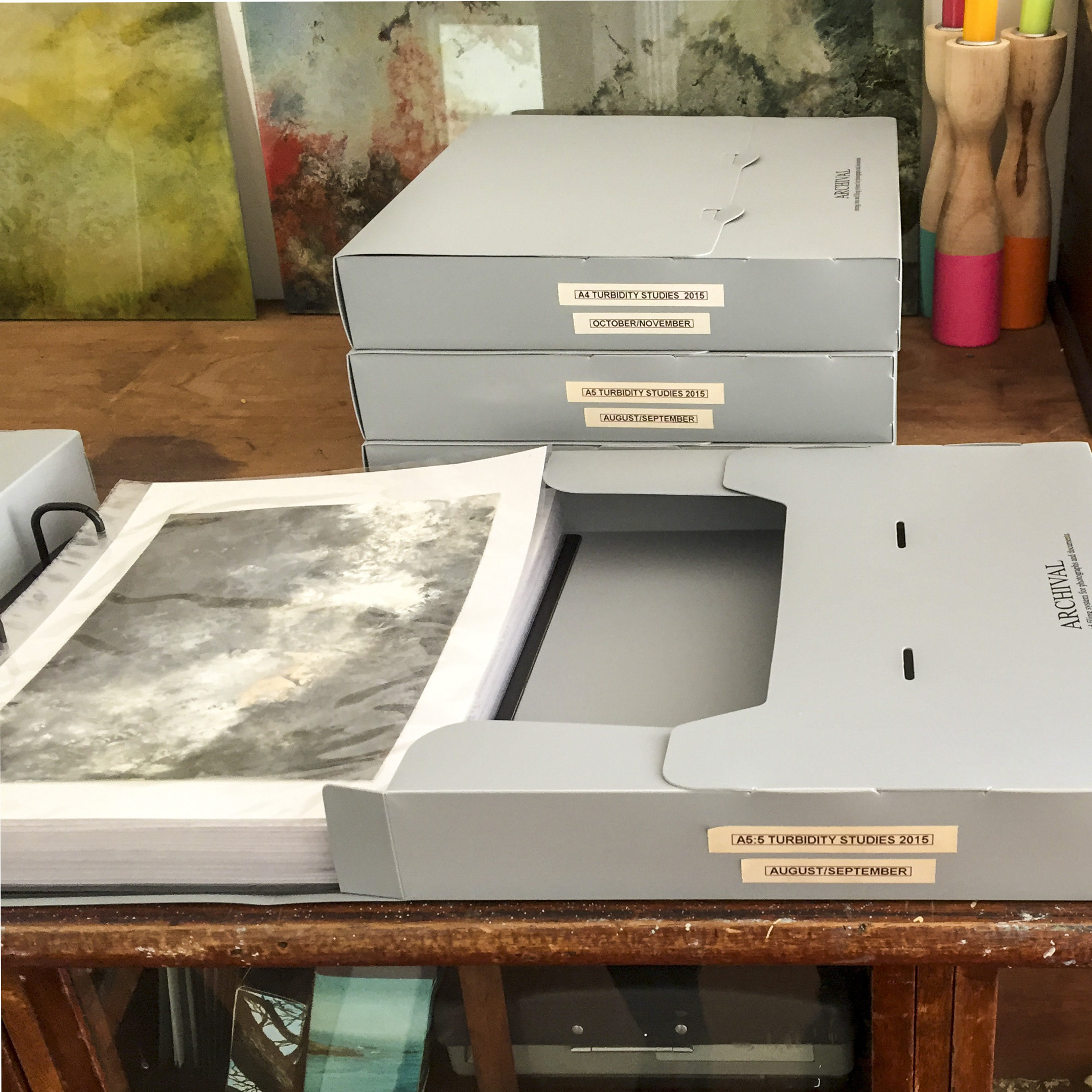 The conference is small but of so much of value. I will not hesitate to travel to Geelong again in two years time.
Whilst it is great to listen and look, it is just as valuable as a way to get to know other members – many of whom have created beautiful work over many years and are, of course, fascinating people.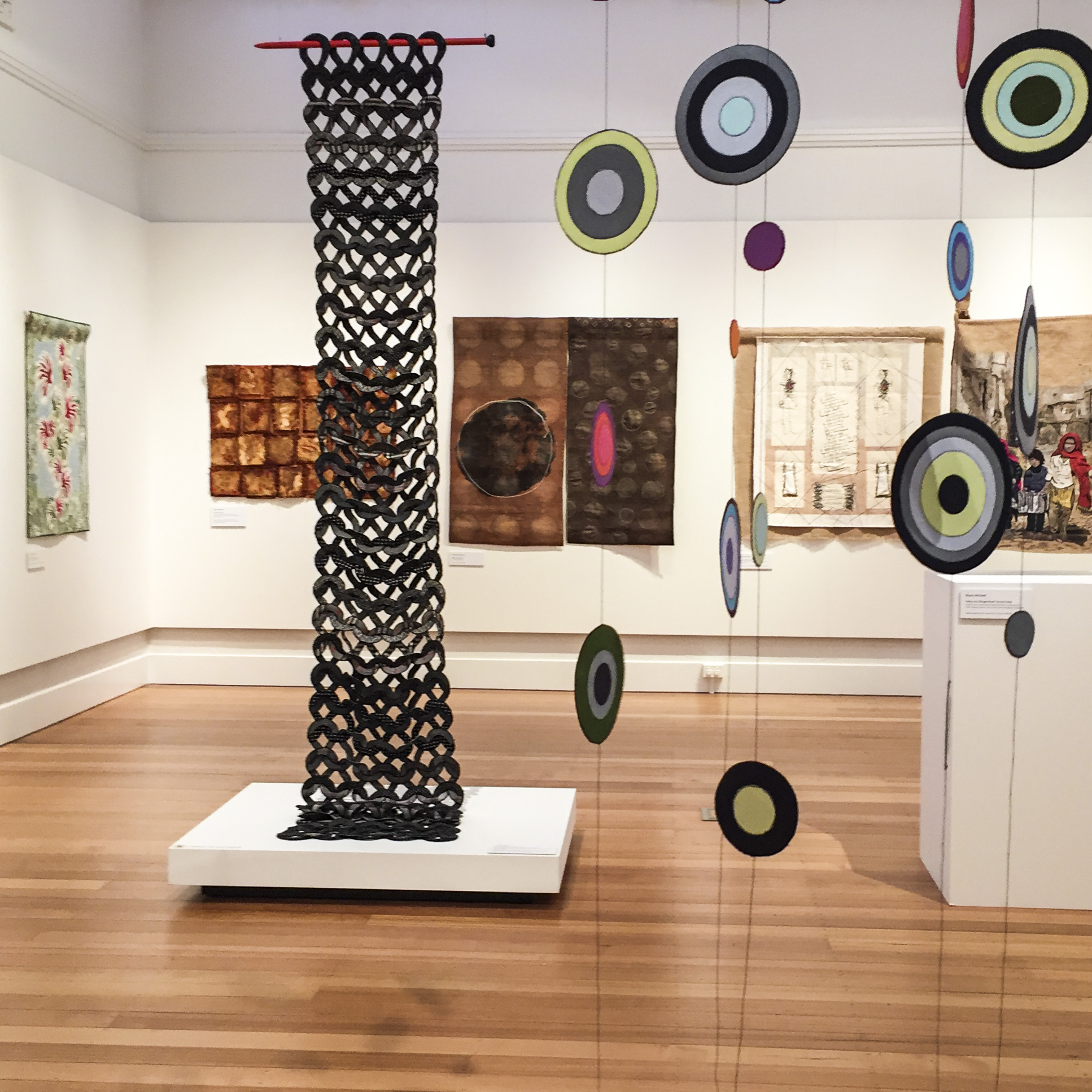 The trip home was a treat – I watched Dior & I then Viceroy's House.
I bawled at the end of each of them!!!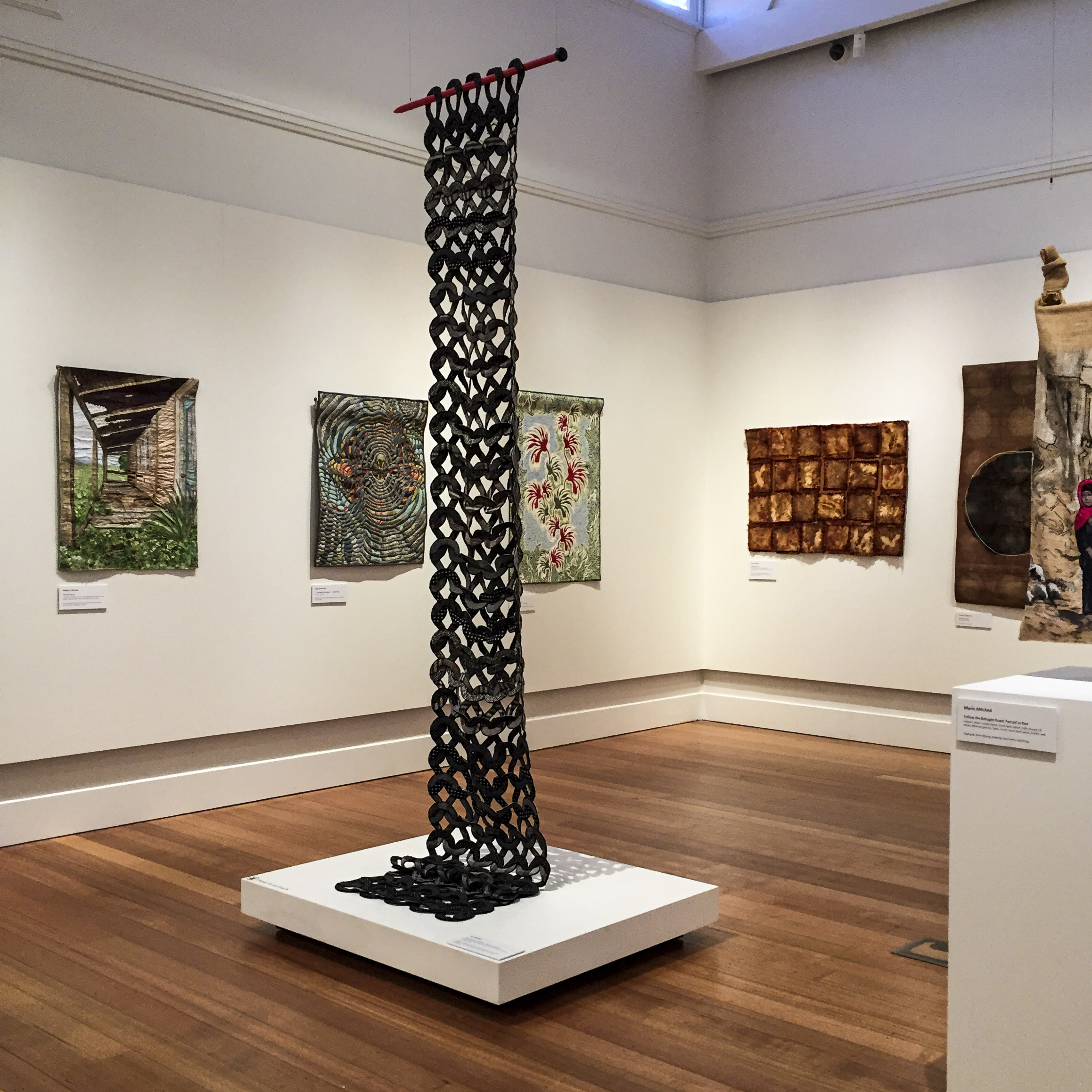 Home to welcome the family for Sunday night dinner as we couldn't bear to miss two weeks in a row. Chaos, mess, giggles and upsets. Conversations of nothing and of everything.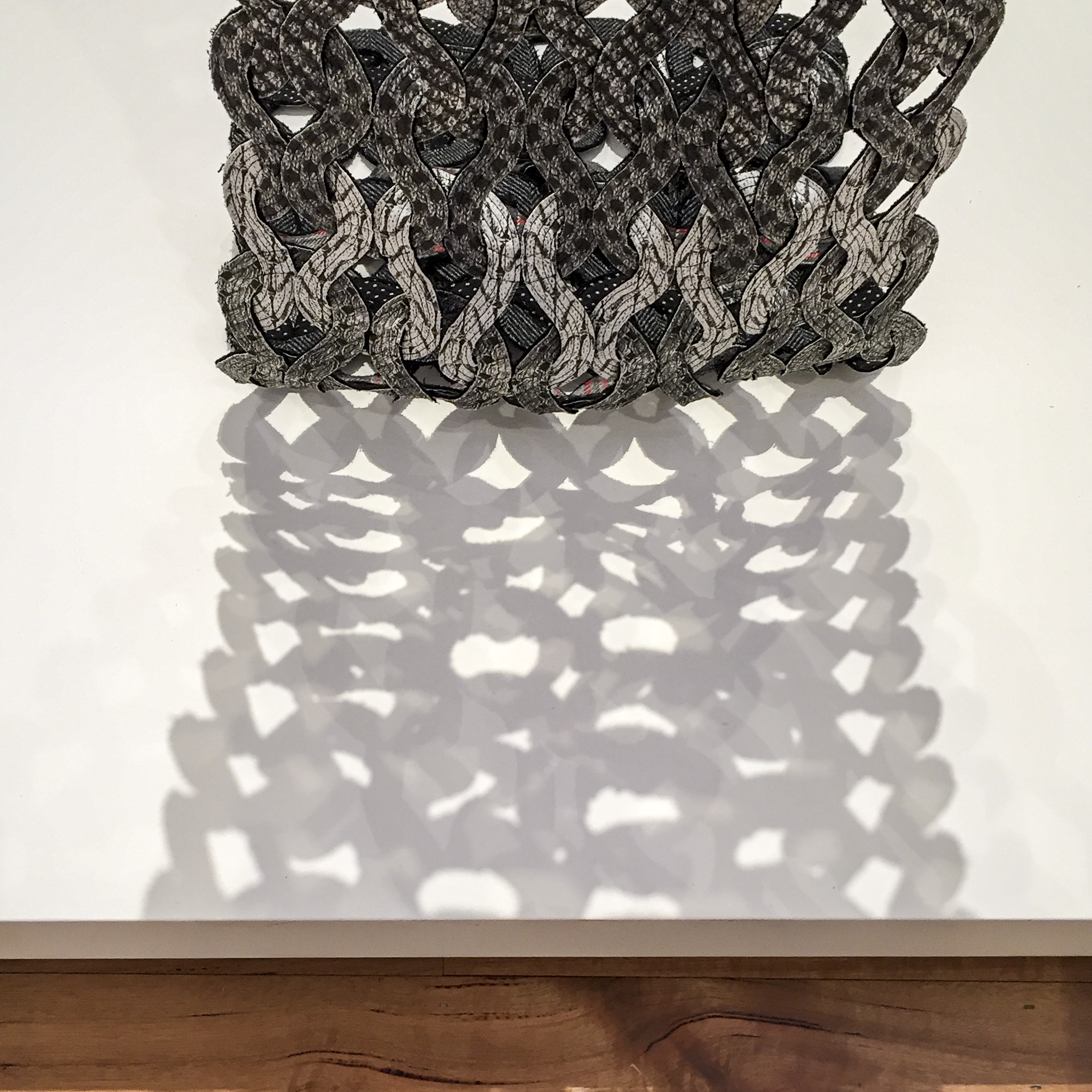 It was a lovely trip and it is very good to be home.
Save
Save
Save