WEEK  NINETEEN – ( may 11 – 17)
It has been an unusual, unusually busy week and I have known that it was going to be this way for quite a while.
My bloke was away and usually after I wave him and his golf clubs goodbye I try to bury my head in a project. 
This time, timing was not going to work to my advantage – there would be no midnight making sessions as the days were busy in a maze of directions.
I knew I wasn't going to be able to do any making so I decided that inbetween the outings time would be spent in planning and clearing my head as well as my workspace.
Time in the Studio was spent reviewing and re-arranging the messy (black)swan board and copious scribblings and jottings of the last few months to see where I've come from and which direction to veer towards.
I also reviewed some of my related Pinterest images.
The time spent quietly rereading and replacing every single note and pic gave me hope.
I have spent months with the Poscas with seemingly little to show but that quiet time/thinking time has allowed a great variety of thoughts to flow.
The well organised board makes more sense to me now.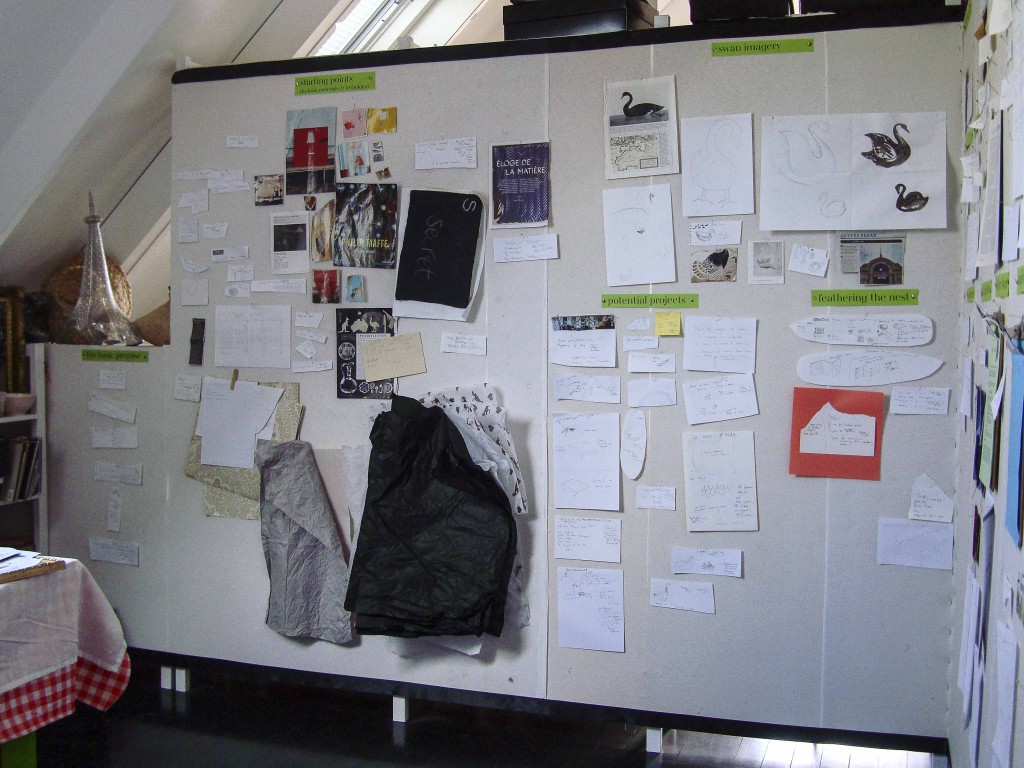 The review was badly needed as there are three Art Quilt Exhibitions that I am interested in entering. All are due at the end of July/ start of August. All are 'over east'.
I promised myself that I would never again make work to fit exhibition call outs – especially when there is no guarantee of success. The rush of the working this way can be exhilarating or inhibiting BUT a deadline is a deadline and good can come out of that pressure.
The question to myself is then….can I produce one, or two, or three ART quilts that adhere to my (black)swan theme in the time remaining?
A multitude of ideas exist on my freshly arranged board but it will mean that these become a priority in my life and the Laminex sits and waits.
The Laminex pieces could fit the entry criteria for one of these shows but they are heavy, they would need to be displayed in a particular way, and they would need to be sent over east – with all the problems and costs of specialised packing.
The other works I have underway involve the Paint Chip feathers. I have a similar problem here with transportation. These may be engineered to fold for sending but that may be a compromise. Do I put design at risk for ease for ease of transportation? Sigh…..
I now have completely new work planned for each of those three exhibitions with the decision to start one, two, three or zero works still in abeyance.
I'll realistically finalise these ideas next week.
But BACK TO THE BUSY WEEK
There was a trip to the dentist as I am of the age when the old work needs renewing.
This was the altruistic/unavoidable part of the week.
There was a trip to Fabulous Fabrics in Balcatta to see the Lutterloh system in action.
For a while, way back, 
I used to make all my clothes (except jeans and undies) but I've done little since my eldest was born.
Wanting to regain the delight of dressmaking, over the last few years I have researched digital systems and occasionally bought books and commercial patterns.
Ultimately I wanted a system that allowed a customised fit with easy-to-alter styles.
Lutterloh, whilst not looking at all fashionable, has ticked many boxes.
I'd rather make than shop, so I am preparing for being able to play with/use up some of my large and varied fabric collection BUT ONLY after I finish uploading all the Stargazey Patterns. Self imposed pressure.
The bonus is that my daughter will get great value out of it too – and boy can she whip up an outfit!
I must also add here that on the way home conversely I bought some new clothes – it has been a while – then got home and tossed some of the old. Satisfying.
There was a trip to the CBD where I visited three exhibitions to make up for about three weeks without.
At the AGWA I  saw Year 12 perspectives 2014 then WA FOCUS on Abdul-Rahman Abdullah and Abdul Abdullah.
At FORM,  RECRAFTED showed the delicate traceries of Nandita Kumar.
There was some very good viewing….
There was a big weekend tripping around;
Friday night was the Asgeir & Alt-J and concert where the music was great and the lighting was amazingly quilt inspiring:)
Thank heaven for modern phones.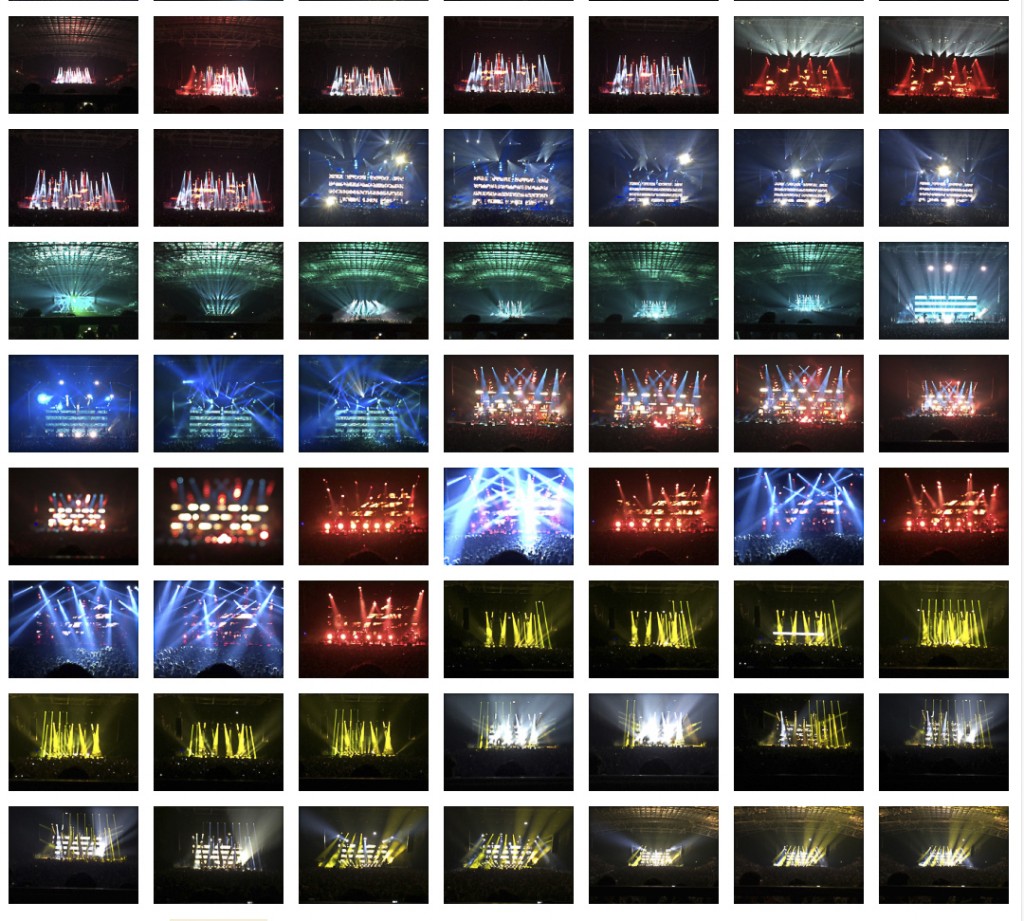 Saturday arvo was the second Quilt &Textile Study Group of WA outing for the year with the total honour of viewing a magnificent collection of Tribal Textiles. Swoon worthy.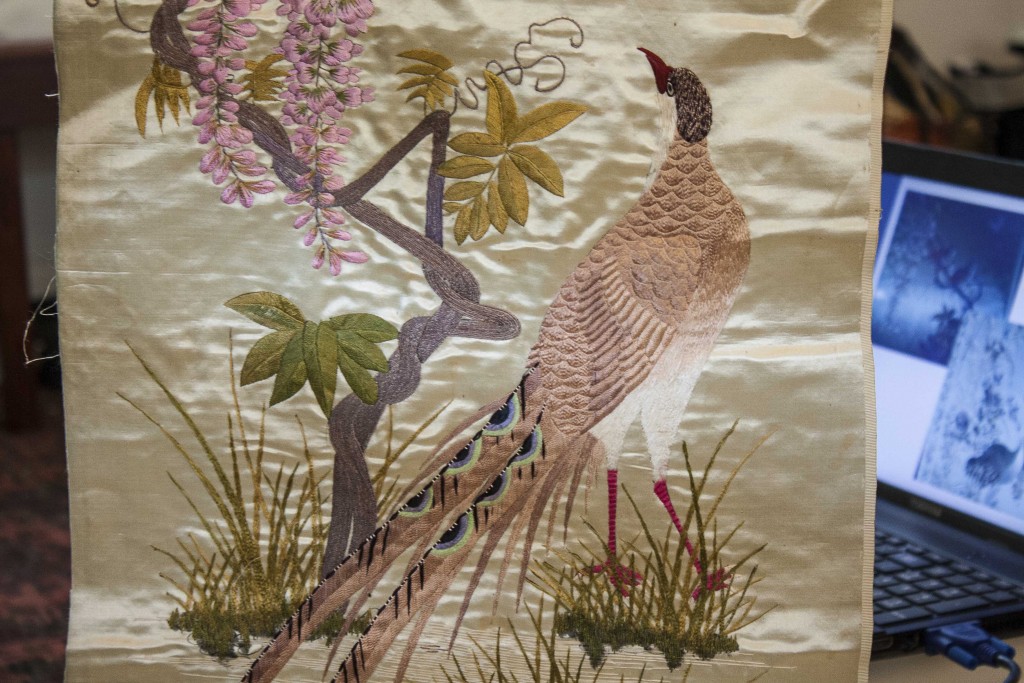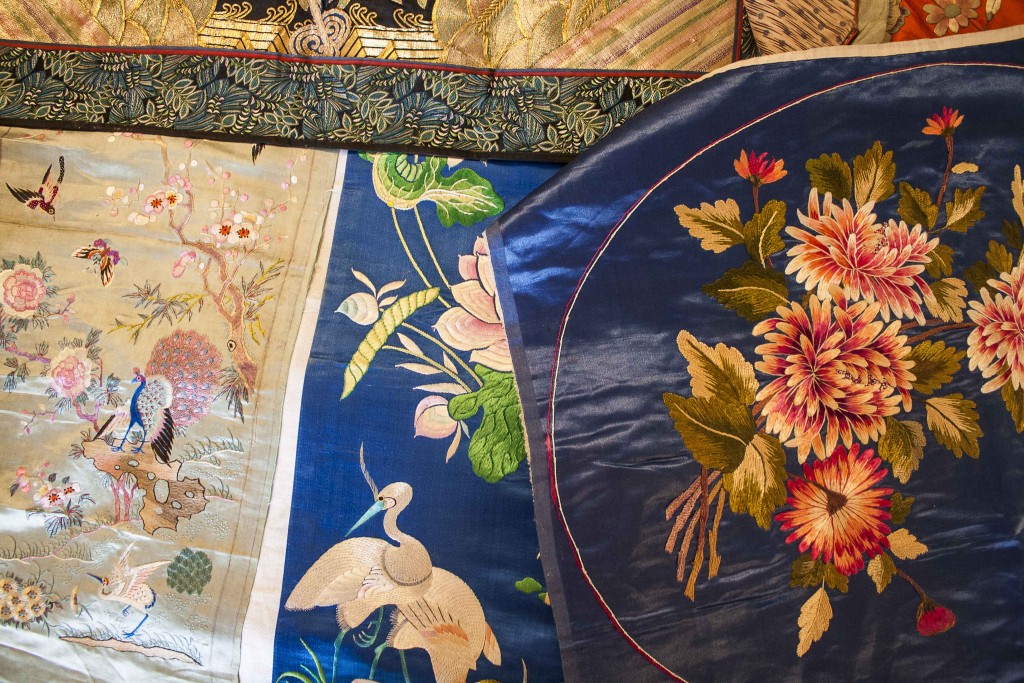 Sunday was spent in the ceramics department of Fremantle Arts Centre soaking up a Graham Hay Paperclay Workshop. Just what my (black)swan study has been waiting for. My frustration at creating fiddly bits out of porcelain has been alleviated. This rule-breaking world of clay has come just in time.
SUCH a busy, beautiful and productive week without a Posca or needle in sight.