WEEK FORTY FIVE to FIFTY (november 6-december 3)
The race is complete and both Annie Shelley and I have loved our recent sprint to the line. Have a squiz, right now, at the heading above – The December Gallery – to see a view of the artworks in the mainspace. There are more in 'The Laundry' that I may upload if time permits. We've both loved this project and the last weeks have been so easy…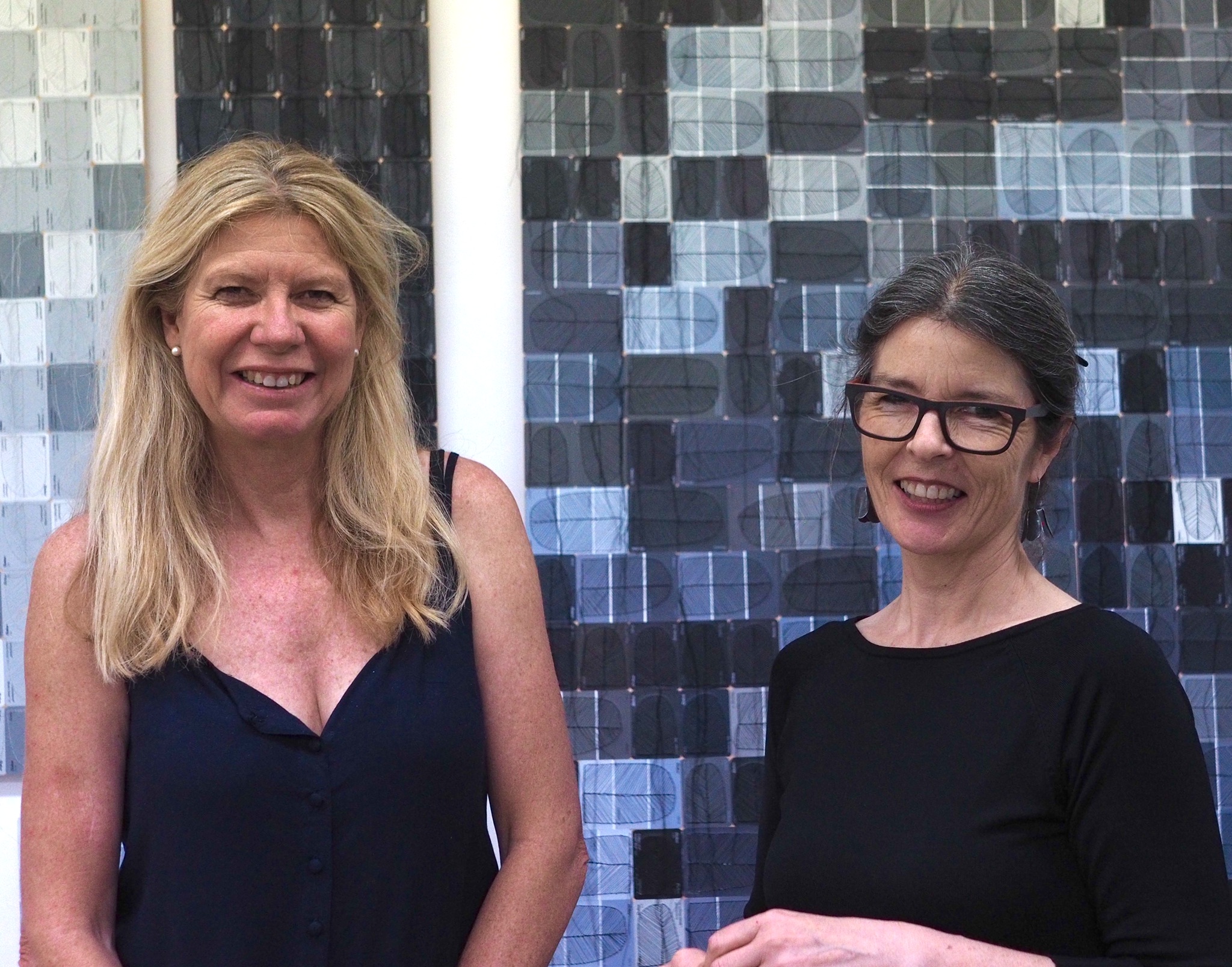 BACK TO THE BLOG;
In documenting the intersection of my 'real' life with my hopes and dreams and failures, my aim with the blog was to be open about where I was starting from, (with hopes and dreams and skills), and to hold myself accountable for the progression.
The start was certainly shaky but I grew to understand what I wanted from this one-sided conversation. In retrospect it is/was yet another of my many self-directed 'projects'.
I also now understand that I have always been sure of knowing the best direction for me and that it would always involve a jigsaw puzzle of challenges, of learning, of doing things my way, and of being able to work with and learn from other people. Sometimes though, it has felt like the longest, slowest journey.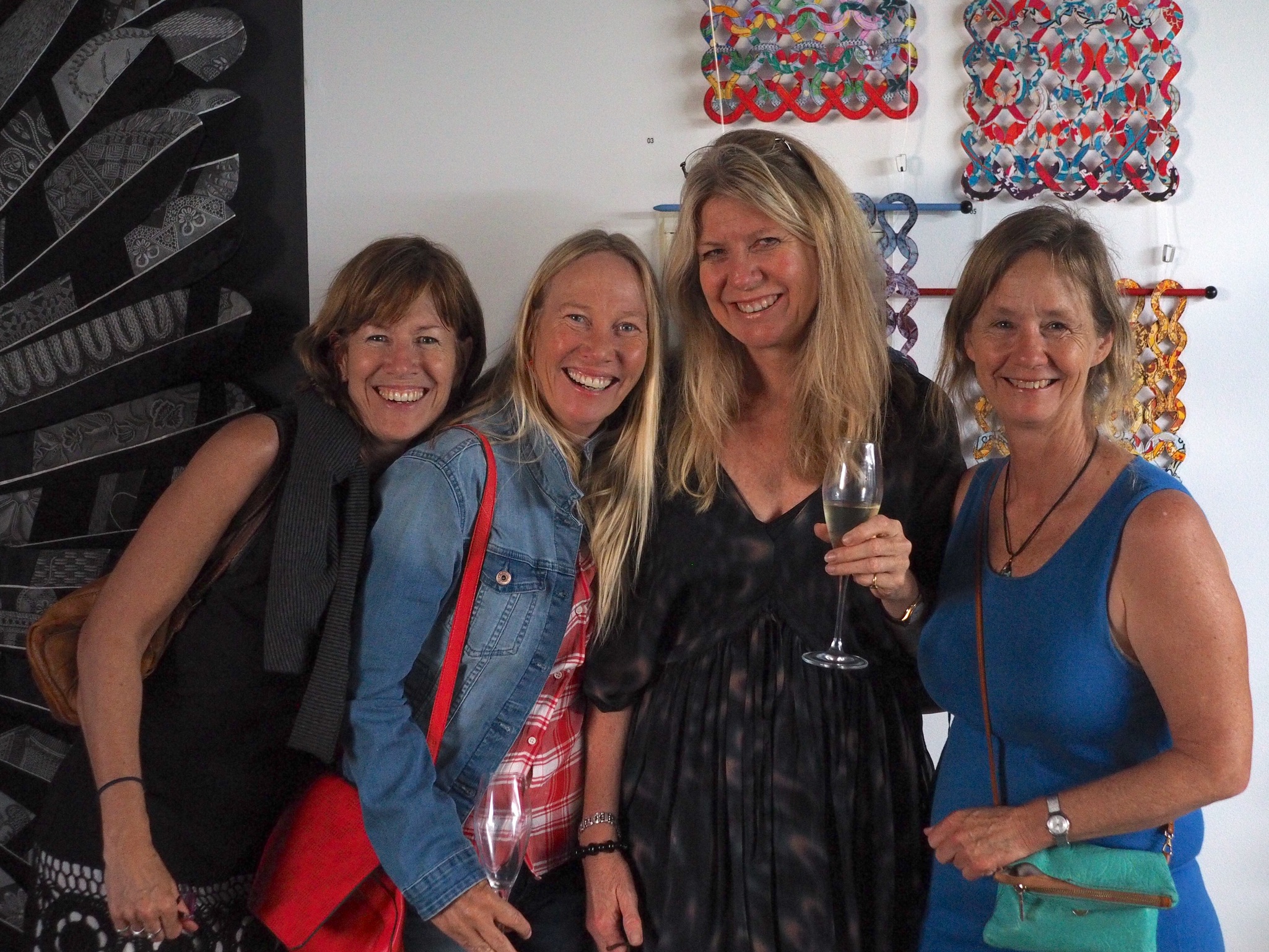 Most of my working life has been about passing knowledge and skills onto others – my business Stargazey – was a brilliant vehicle for this. The subsequent 'stay at home' projects such as the wonderful SalvageSelvedge and working on WAFTA's twentyONE+ were instrumental steps in opening The December Gallery – even though I did not know it at the time. My desire to maintain teaching/mentoring in the studio is also an important part of who I am.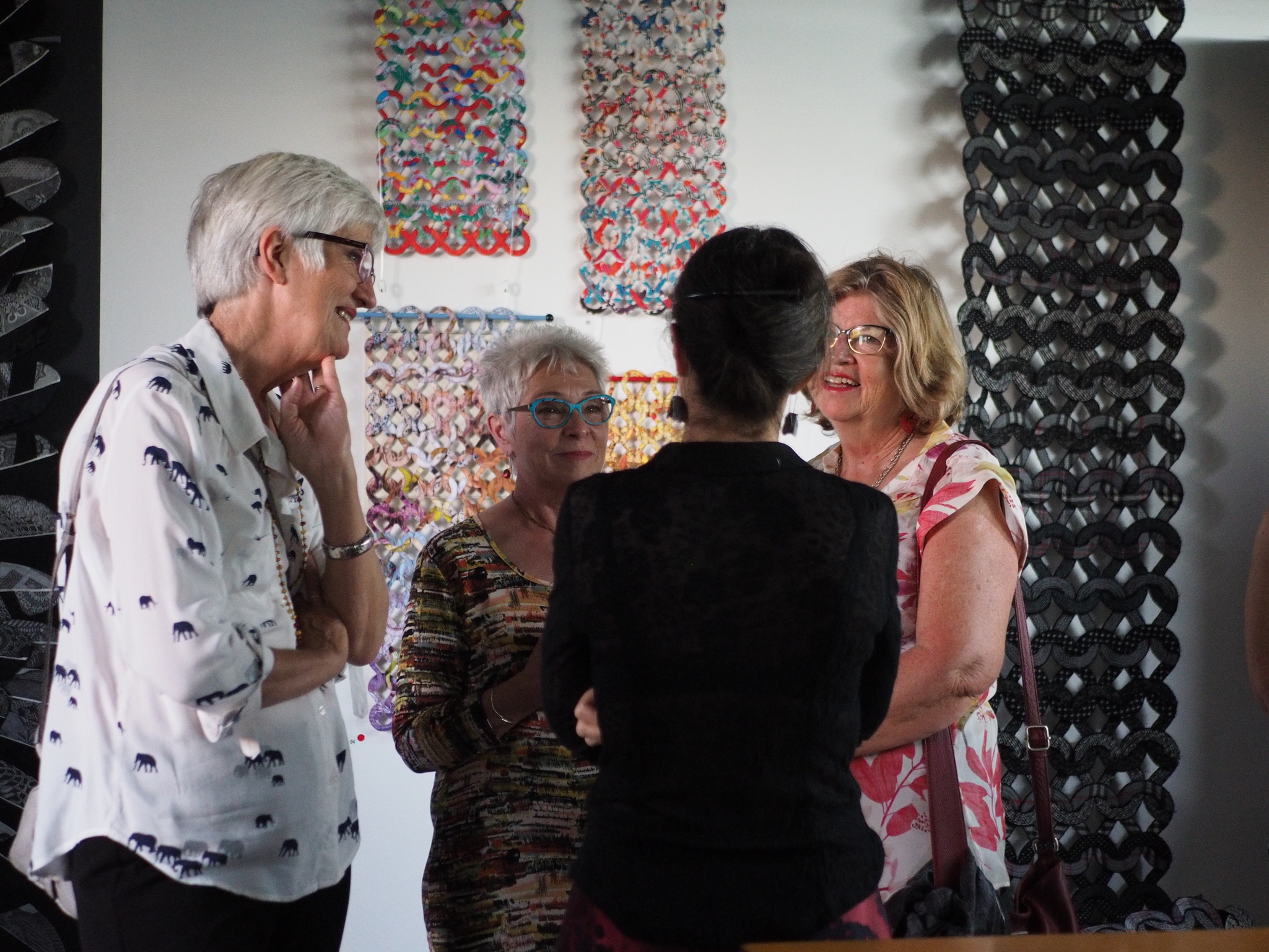 So, why reminisce like this – especially after a month of no posts?
Predominantly, time has been lacking as the last month has been taken up in the infrastructure of the exhibition set up;
studio clearout,
photographing the artworks,
documenting the artworks,
organising (very minimal) advertising,
covering the studio shelves,
painting, painting, painting,
installing hanging fixtures,
&
then the hang,
then the prep for opening night,
&
finally a SIMPLY WONDERFUL OPENING NIGHT with the gallery full of our families and friends, plus the total bonus of guests unknown, some of whom are spread amongst my words courtesy of the brilliant Steve Shelley, certainly the man of the night!
The truth is simply that I could NOT write about the process as it was a case of total, focused, full time, immersion.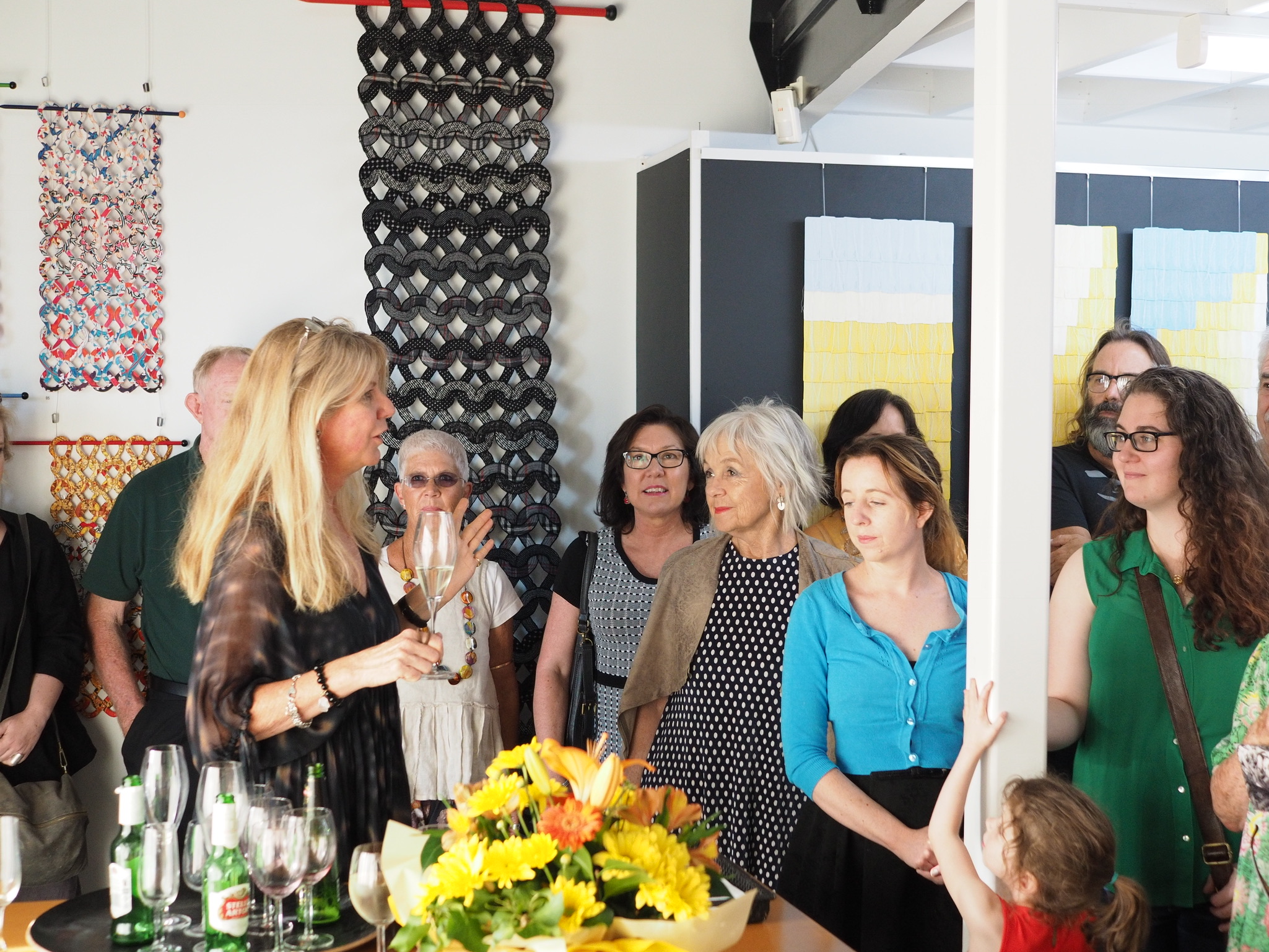 Last Saturday, (The December Gallery day 2) was the start of a new phase of my life which, at the moment and in the coming weeks, will consist of the gentle hum and the gentle quiet of The December Gallery welcoming visitors.
The kettle is standing by…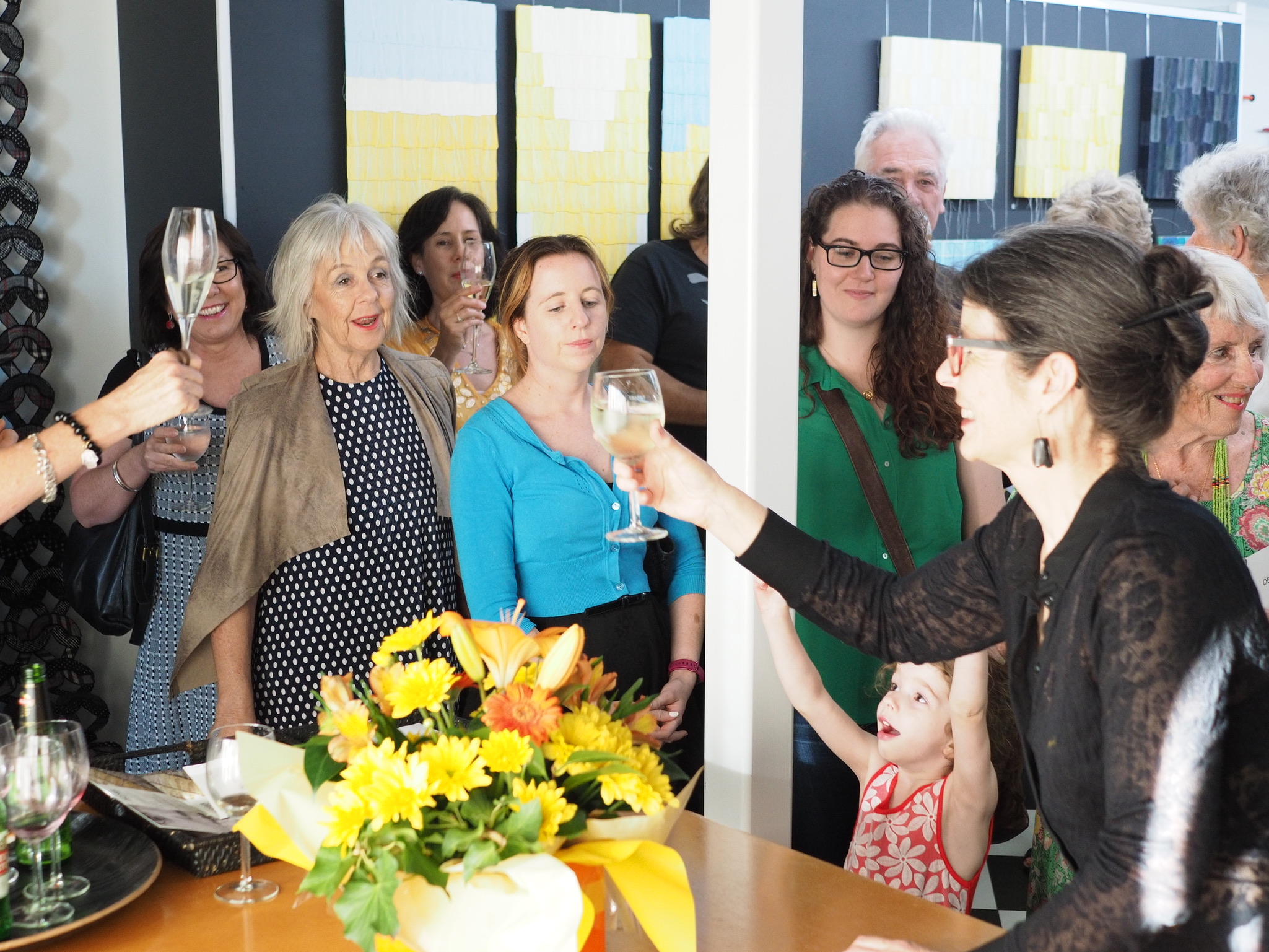 Just days after the opening though, my background thoughts have turned to the urgent priorities of next year.
The December Gallery 2018 will see me team up with my dear friend Helen Millar in a themed exhibition. Helen and I were in Uni together, we always wanted to exhibit together, but we didn't make it happen. This time, at Helen's suggestion, we are making it happen.
Her desire to exhibit in Western Australia was actually part of the impetus of The December Gallery.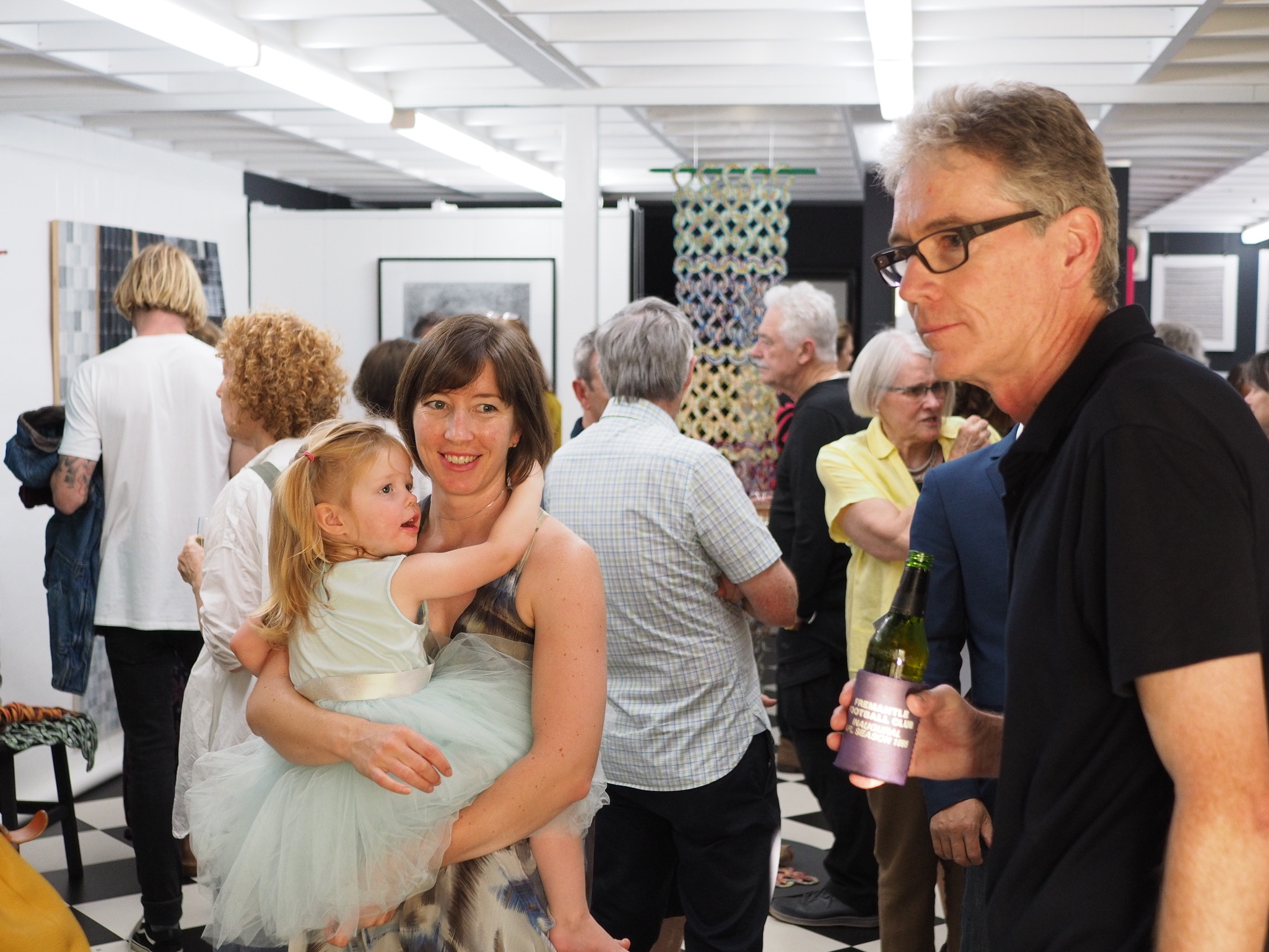 So now…
I have a very big year coming up with a totally new body of work needed to help fill 'my side' of the gallery.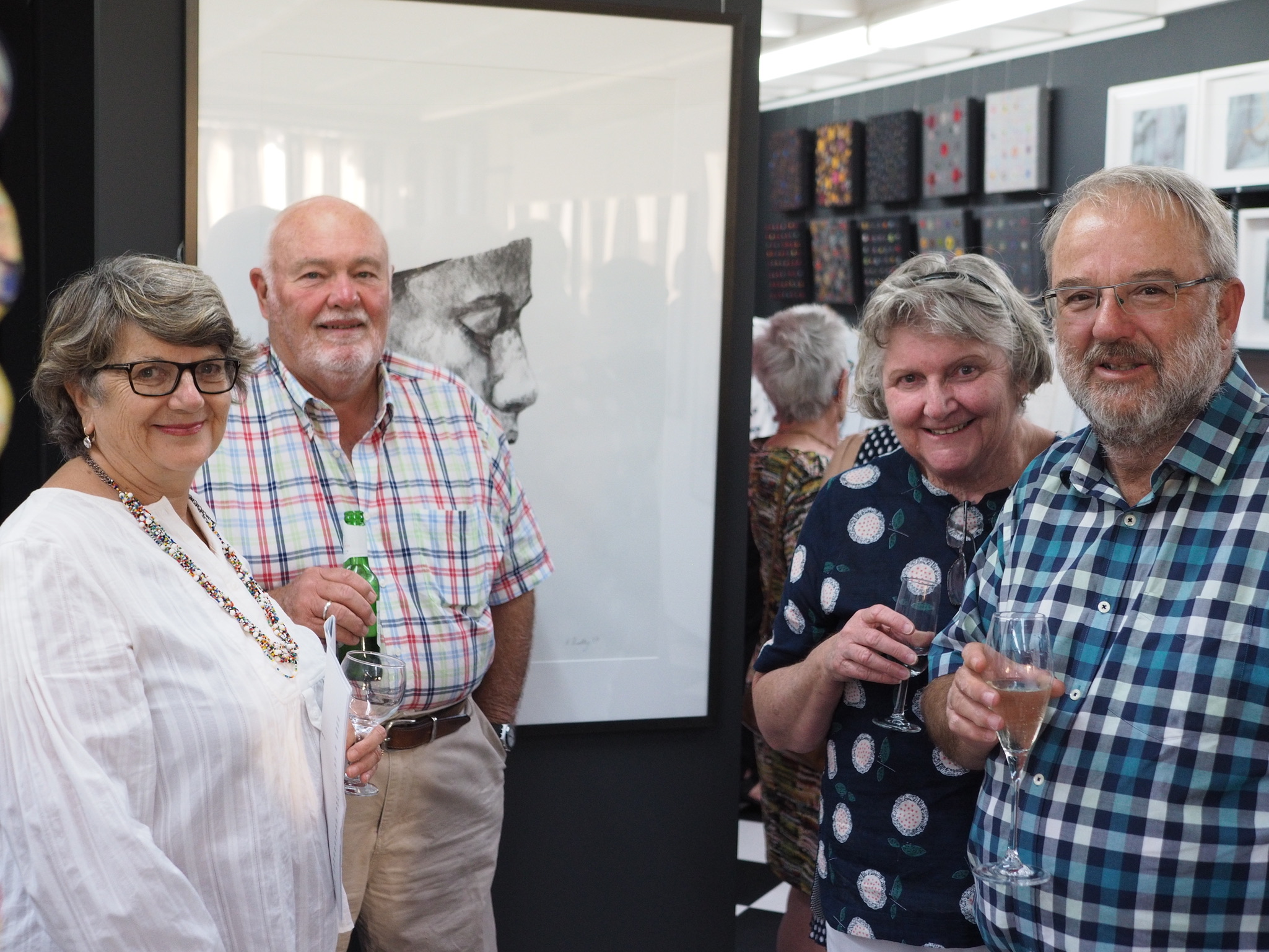 I have a very big year coming with classes which will now be held two days, perhaps even three days, every four to five weeks. There should be space for a few more regulars, or irregulars so have a squiz up above for the proposed dates and details ……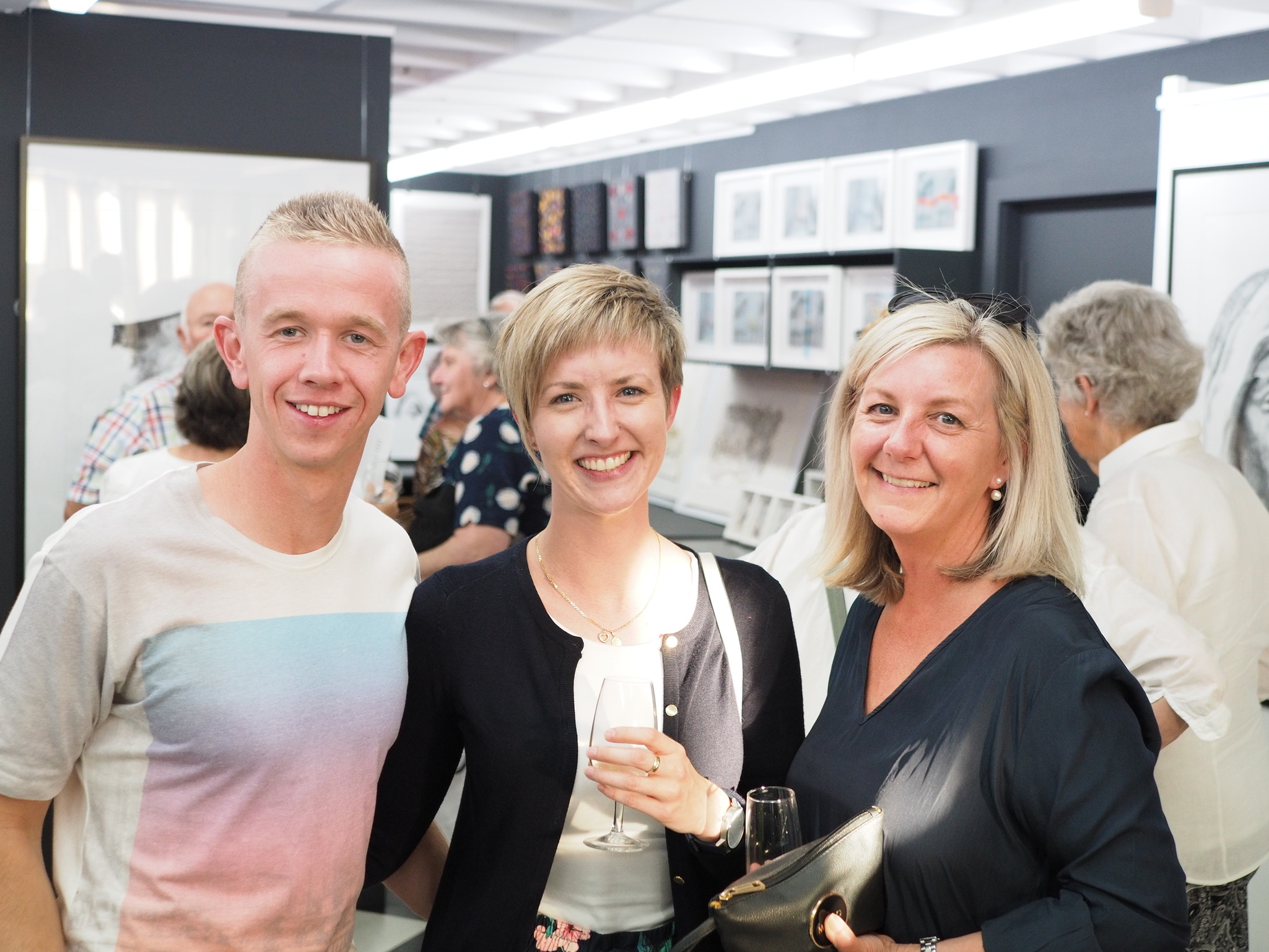 I also need to revamp my web presence. My large website is a repository of my past that, like this blog, was part of what I needed three years ago. Alas, I have the need to reinvent yet again. The me that was yesterday is, yet again, only a part of the me today.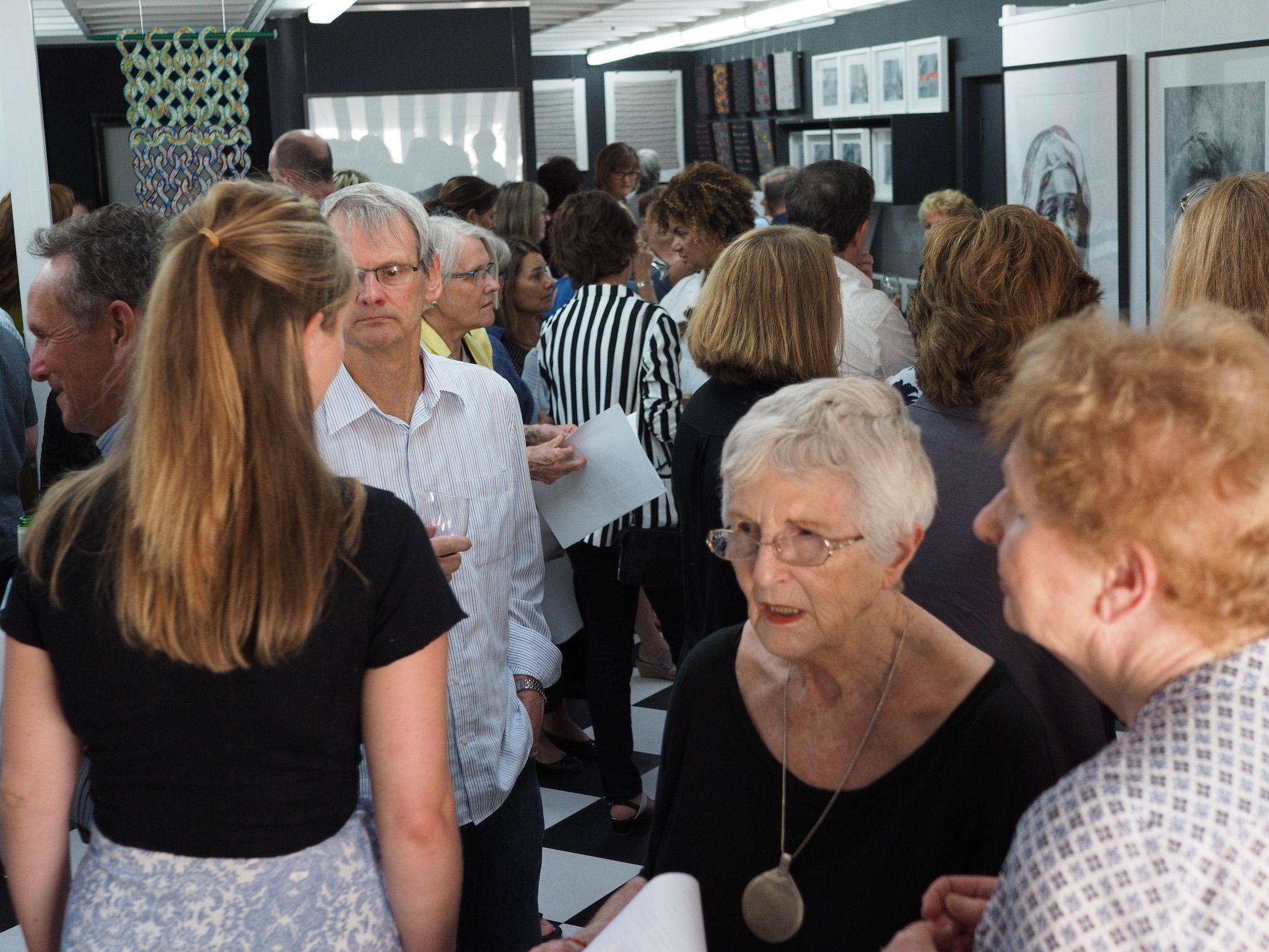 I need to finish the repainting upstairs the studio and complete the storage system for the artworks that I have and hopefully will keep feverishly bringing forth.
I have a big year of repainting our home planned… when I decide on the perfect colour…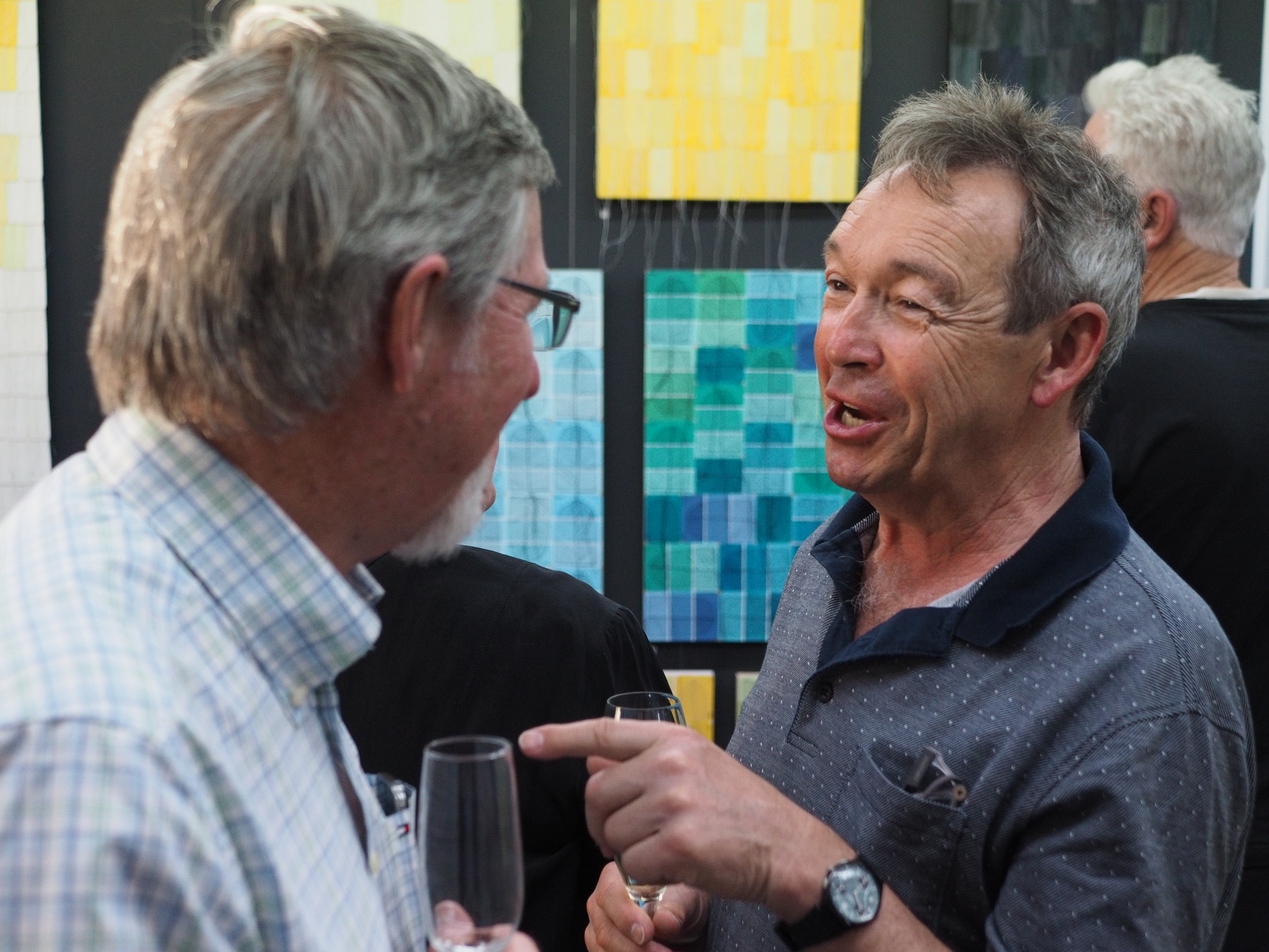 Filling the, (unofficially finished), girl's shed down at our little house with re-vamped old furniture and making it a little haven for genteel weekend pursuits is a greatly anticipated project.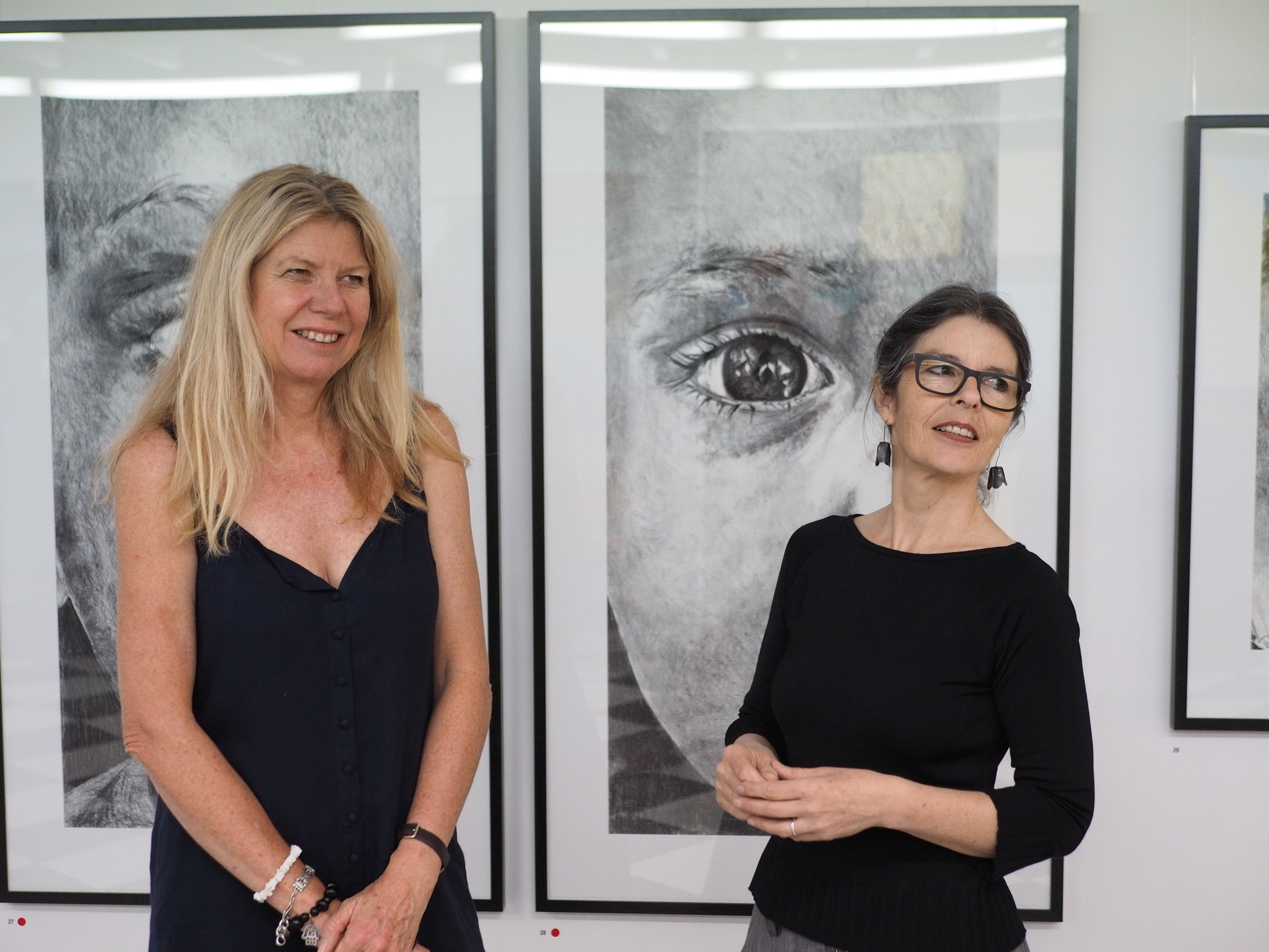 I obviously dream, I obviously plan, and I obviously/consistently overfill my dance card.
That is part of the me that I am… and I hope I never lose that, BUT, things do change and by the end of the year I anticipate that writing this blog, and sharing my three year journey to get to the totally unanticipated result that is THE DECEMBER GALLERY, can be labelled as a project completed?
Stay tuned for just a little longer though whilst I work out the next piece of the puzzle…