(January 22 – 2018)
It is a new year and my posts have lost regularity. Between you and me, I thought that the next time I posted could be the last time. For the time being though, writing here is still the best way to corral my thoughts.
Until I fully work out, and action the next step, this remains my place to natter.
If you are a regular, or even an irregular reader, you will likely understand that my reasons for writing, and more pertinently, publishing my thoughts, are to hold myself responsible for my weekly actions. It is, in part, due to my forced regular writing that the The December Gallery became concrete.
I recently read back through various stages over the three years of posts and boy oh boy I totally acknowledge the value of writing in this manner.
I can acknowledge both the good and the not so clever thoughts, actions and decisions.
Writing 'in plain view' is a way to force self appraisal and transparency.
My re-read shows me in various 'clothes' of the past, present and (an always hopeful) future.
It shows me that my future projections/dreams/ideas can be unrealistic but it also re-iterates the need to dream and to push hard into unknown territory.
Looking ahead to the this year I can tell you that I am scared and worried but in a sort of terrified good way? The December Gallery 2018 exhibition is the finishing line but I am, late January, still warming up at the starting blocks.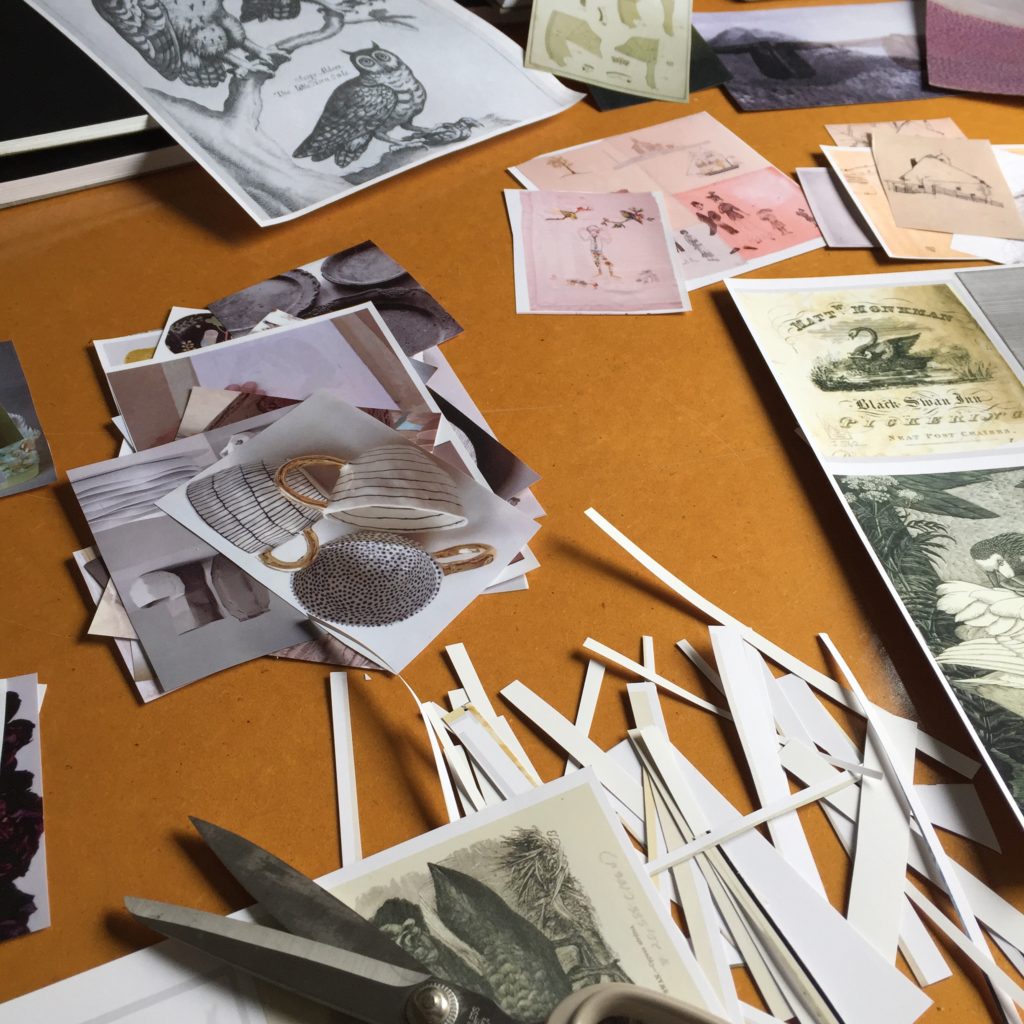 I have done much thinking and research in the last six months.
I have my themes that will likely not change for many years.
My partner for TDG2018, Helen Millar and I also have a major theme to work to.
Then there are techniques and mediums that I would like to explore this year with their associated scary learning and a their big chance of failure.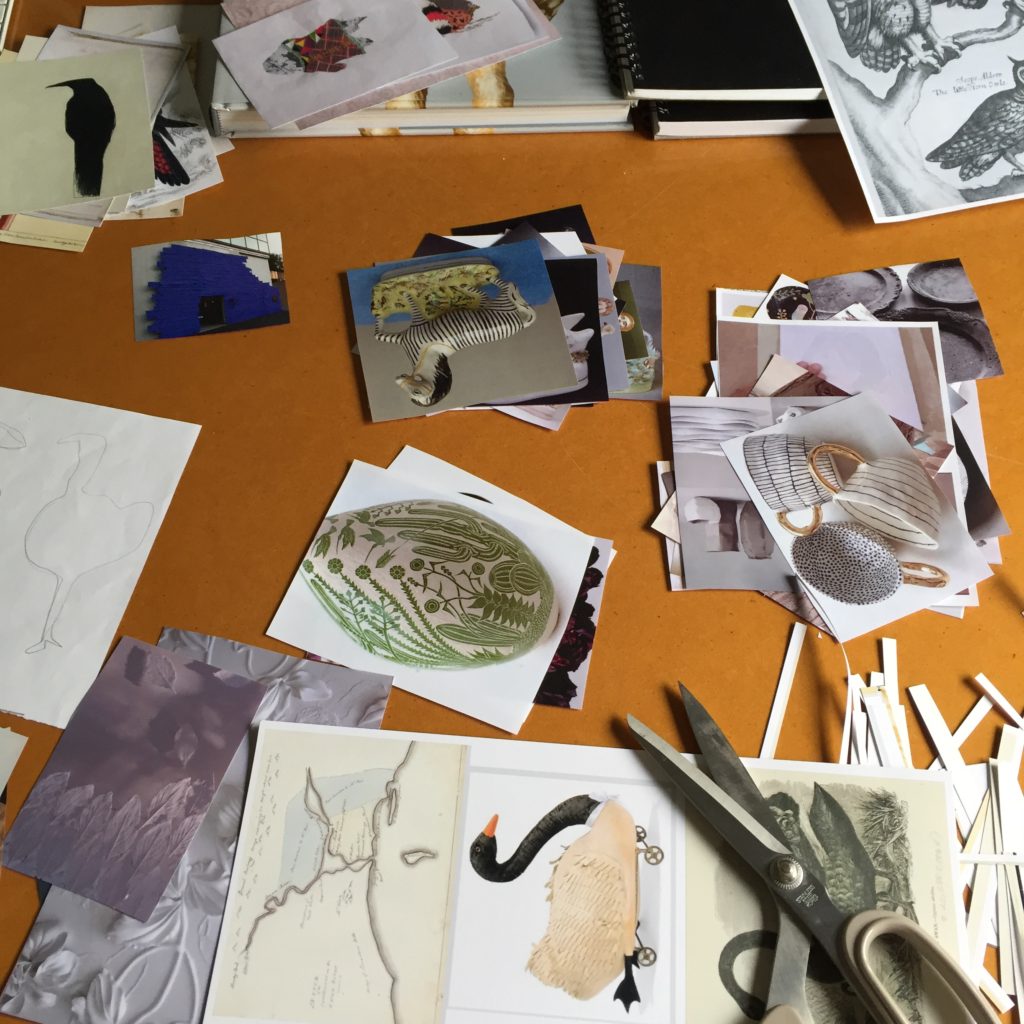 The December Gallery itself, in its second year, should be a bit easier though. I have the basic set up and soon it, TDG, will have its dedicated website…a 'home'.
In theory this year I will have more time to do things better – primarily the advertising – as there simply wasn't time for a considered campaign with our short lead in. Yep, it is going to be a big year…again…
The scariest thing on my mind, as usual, is working out how I can be more productive and how I can further prioritise art without sacrificing other parts of my busy life? I have also increased the scary factor with a return to ceramics and drawing as a major component of this years work. Both featured in my graduating exhibition… but…
Lunacy?
So here's a little rundown on my themes and aims for this years artwork as there will be no time for anything else but working on our joint theme of "History/HERstory – a new life in a harsh foreign land."
MY AIMS FOR 2018
1. Ceramics. I decided a few years ago that 2018 was to be the year to start playing with mud again. After much consideration I have booked into a first term hand-building class at Freo Arts Centre and hope to be able to work to my year's themes whilst keeping my studio mud free.
2. Draw for drawing's sake and draw for stitching's sake. Line is my thing so I can draw easily with my machine needle….it just has to be on theme.
3. Feathers will likely feature but they are likely to be real feathers, compiled or arranged, sketched or photographed. The summer break gifted me time to walk in the bush and gather more of these beautiful discards.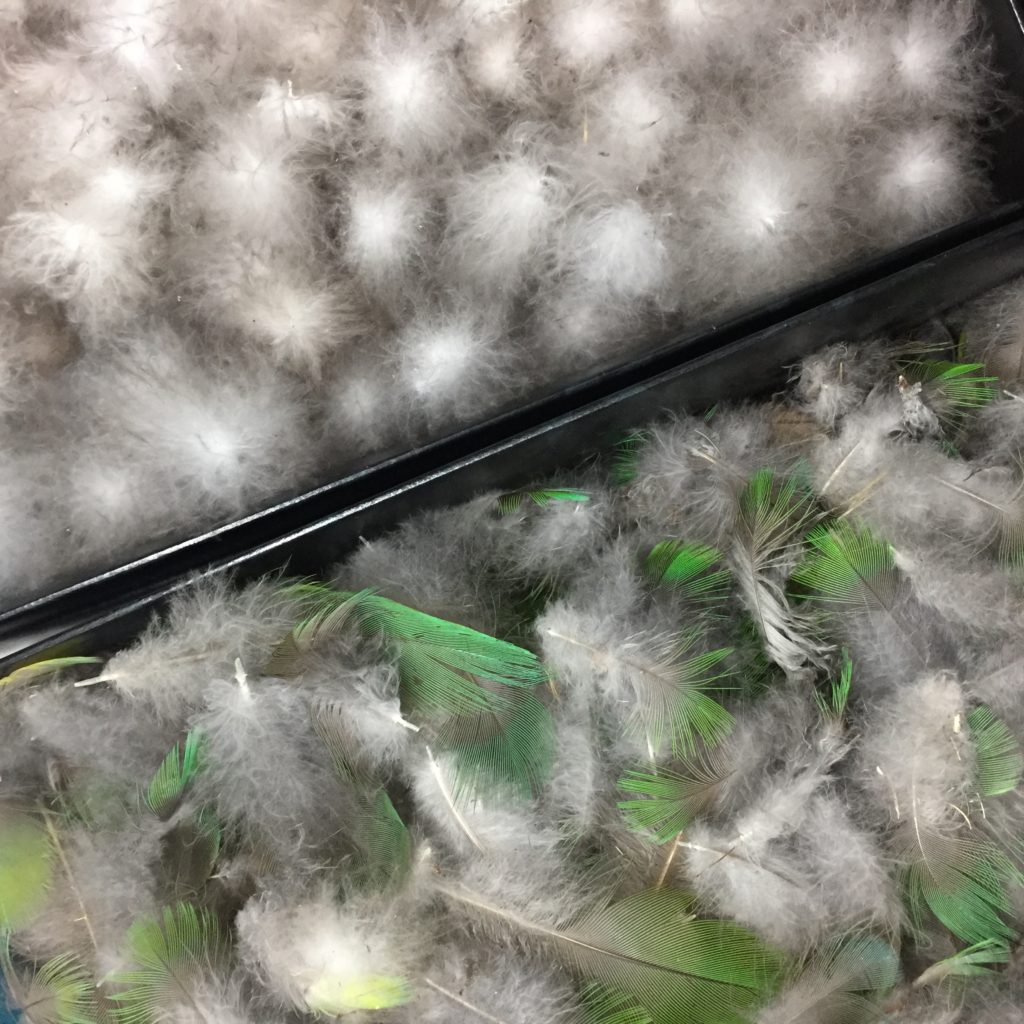 One of the beautiful snippets from my meandering reading was about the early days of The Swan River colony – low supplies, crops failing but birds aplenty to be plucked from the sky – so I look forward to being creative about 'their' uses for those feathers…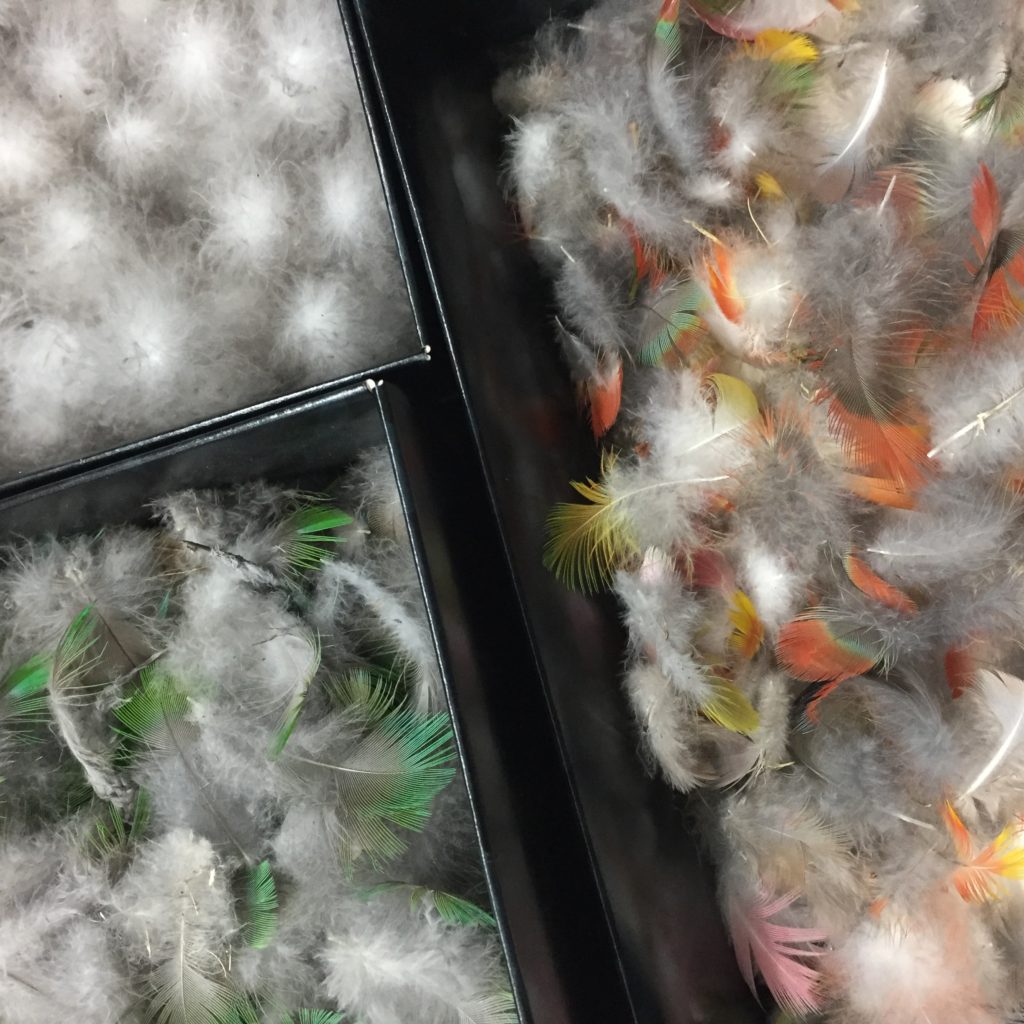 4. I need to get back to seeing Exhibitions regularly. 2017 was not good for this and I will do better. I have just been to Fremantle Art Centre to see Cahoots so I am off to an okay start.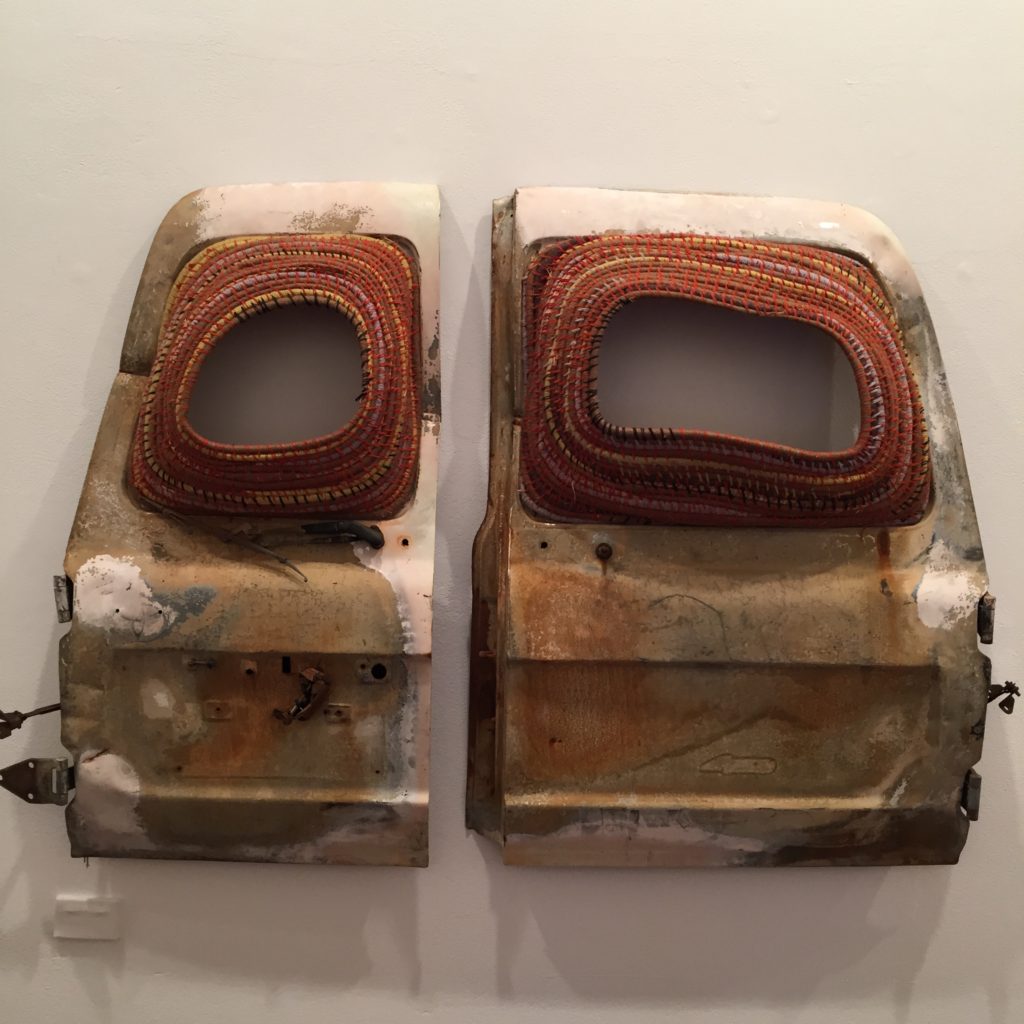 I need more art-based chats with like-minded souls too… somewhere /somehow?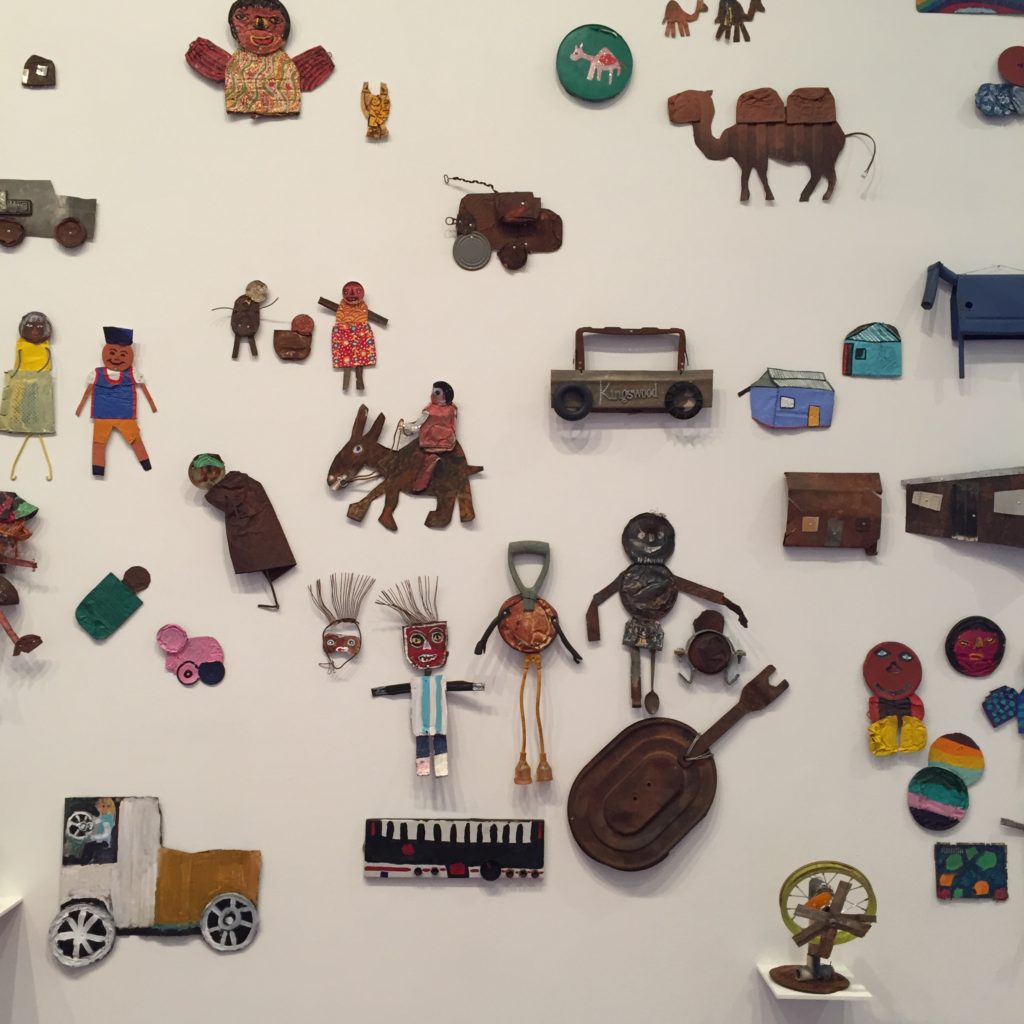 5. I'd like to LOSE some responsibilities – surely someone else can have a turn at being strata secretary? If you see me at any meeting I will be easily  identifiable – I will be the one sitting on my hands.
There are many more hopes and dreams but my reality is that I need to produce enough work, new and themed, to half fill The December Gallery at the end of the year.
Most importantly I want to make to keep me inquisitive and alert and learning – hence the push on ceramics and drawing.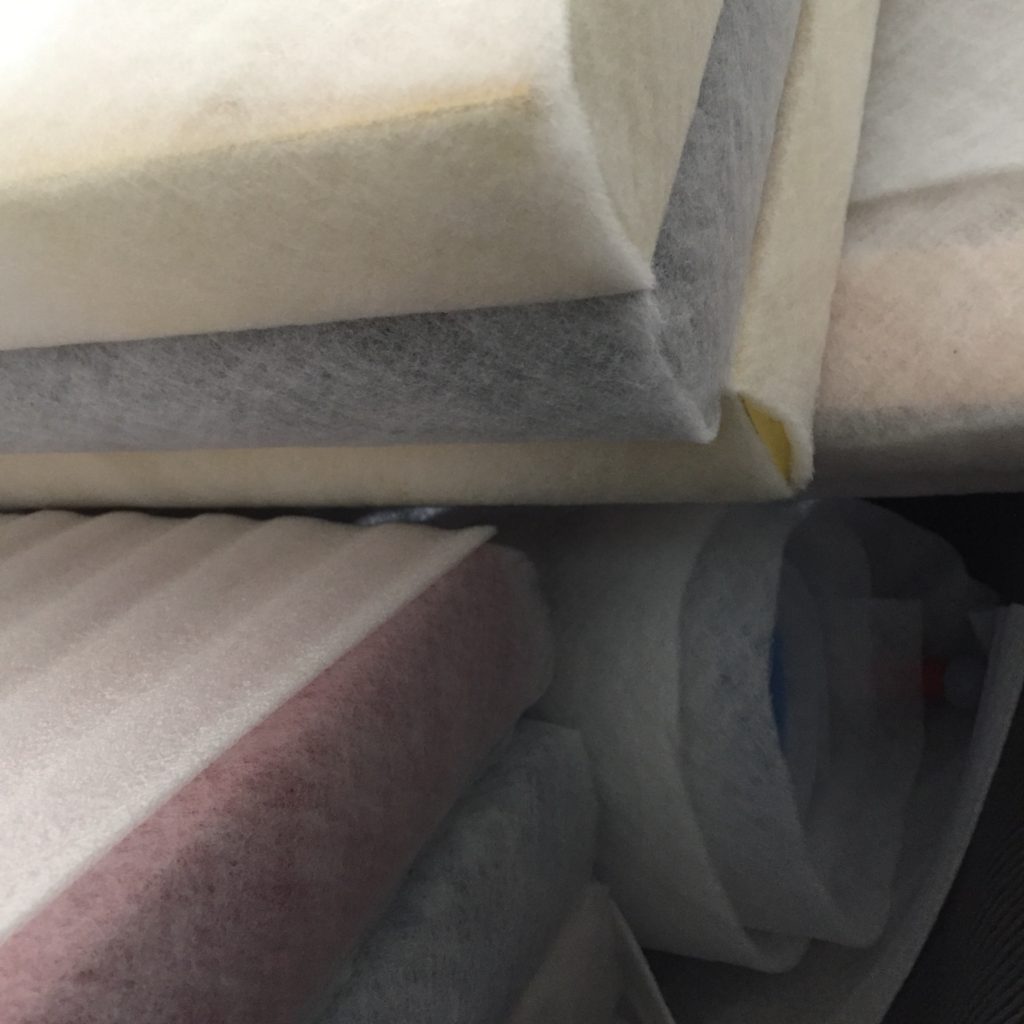 Meantime… I am still 'cleaning up' after TDG 2017.
I ordered a car full (twenty-five) artwork storage boxes from The Box Man and have packaged up most. My art treasures are much more protected now – though not totally archivally compliant – still, they feel safe and cocooned.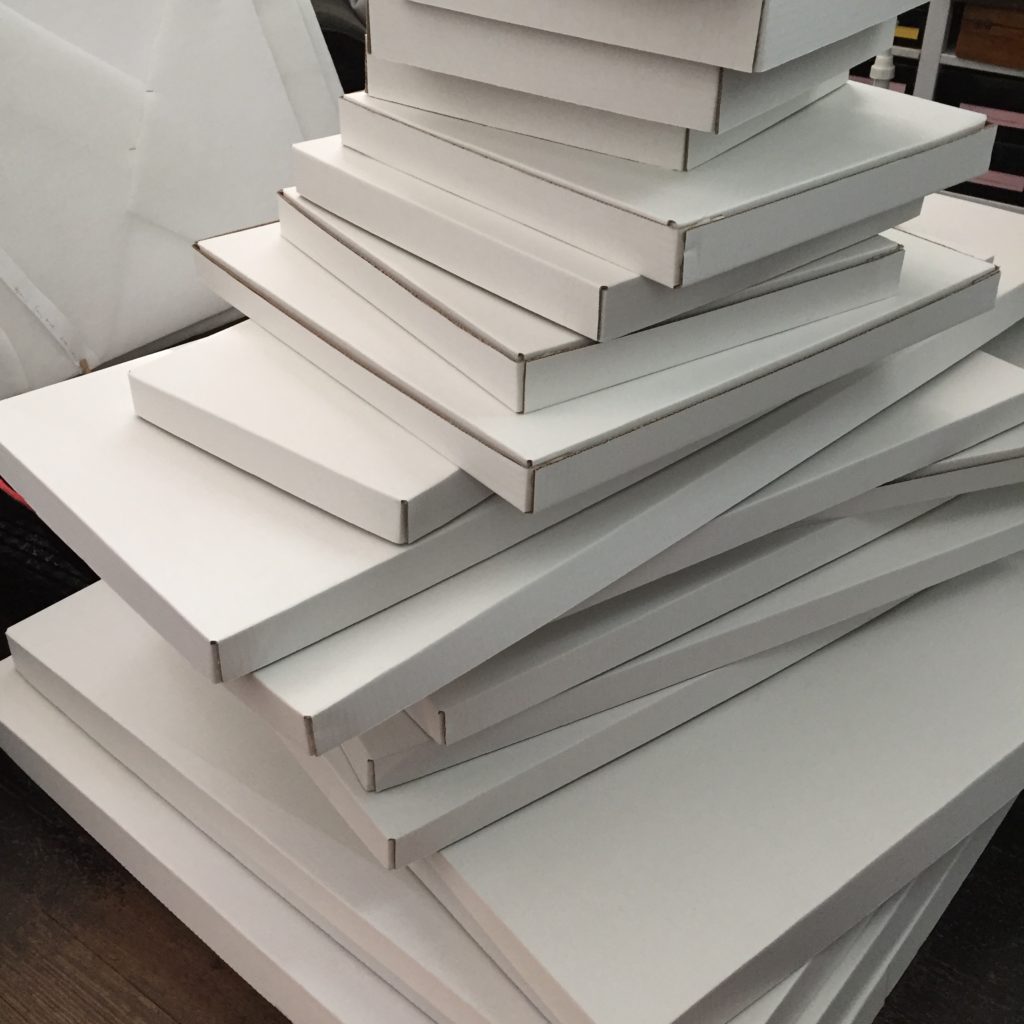 I'll speak again soonish?