WEEK FORTY-TWO (october 19-25)
This week I'm in Geelong, Victoria, a town that years ago I visited annually in our summer holidays – when we left our holiday caravan, and our bathers, at Point Lonsdale to visit the big smoke.
My memory is fuzzy but what comes to me instantly is our very special treat – visiting Bon Accord bakery/tearooms. I also recall the dominant architecture of Wool Stores and the beautiful sweep of the bay – perhaps it is not surprising that I ended up in Fremantle whose dominant architecture is also Wool Stores by the sea.
I'm here to attend the OZQUILT conference and all the associated events of the week.
Tuesday is Studio Tour Day where we visited Helen Millar's Flock of Birds Mosaic studio.
On to A Piece of Cloth, a quilt based vintage textile store run by ex fabric designer Jennifer Hyland.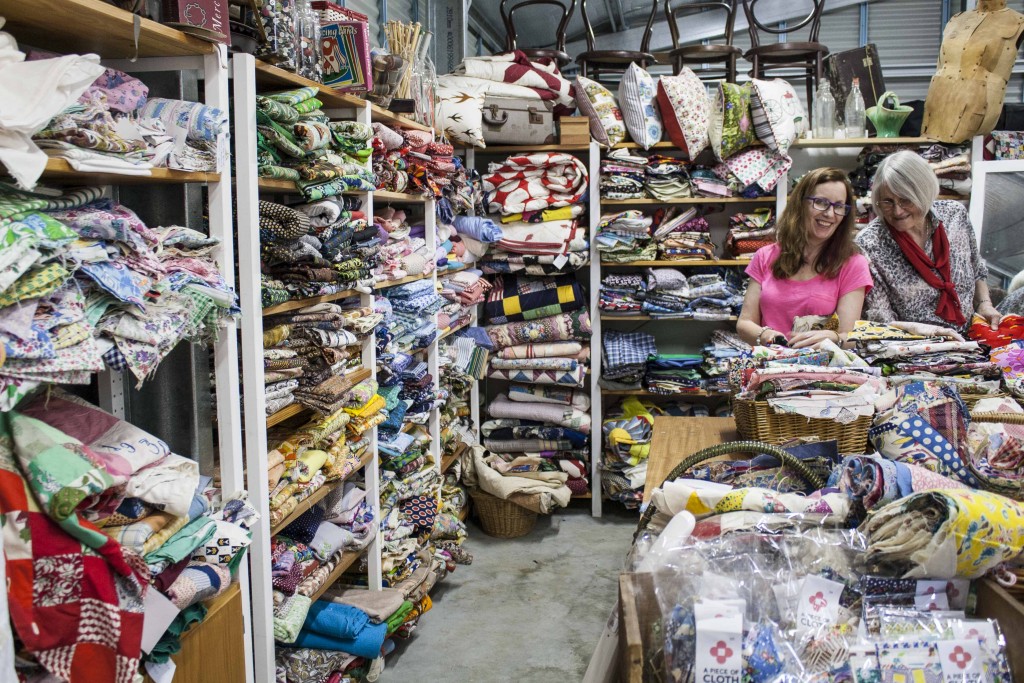 We finished at the studio of Textile Artist/Quiltmaker/Printer Susan Matthews.
She is prolific and her collection of self made books of her art works is amazing!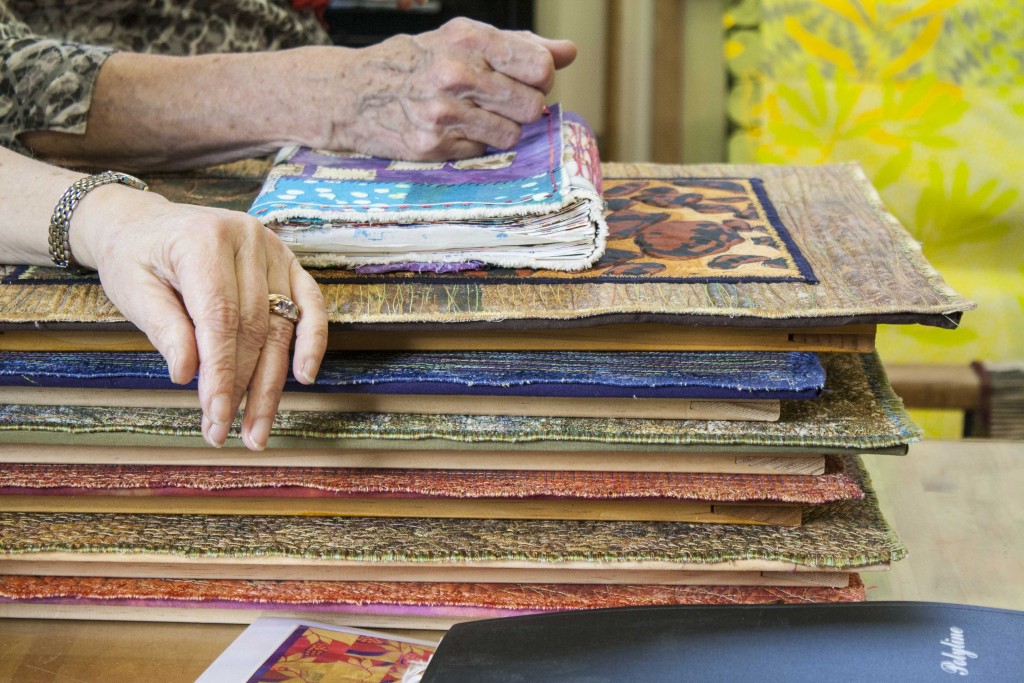 A fantastic day – and I do have plenty of photos to prove it.

On Wednesday I went to the Geelong Art Gallery. Small but beautiful.
Thursday was Quilt Study day at The National Wool Museum – our host for this conference.
A small and enthusiastic group were able to get up close and study a variety of quilts from their growing collection. We studied a variety of styles…..and we did study hard. Up close, with criteria to direct our research, we explored every aspect of each quilt aiming not only to fill ourselves up with knowledge but also to add to the notes already recorded. On one quilt, two of our 'detectives' basically rewrote the text with their incisive viewing.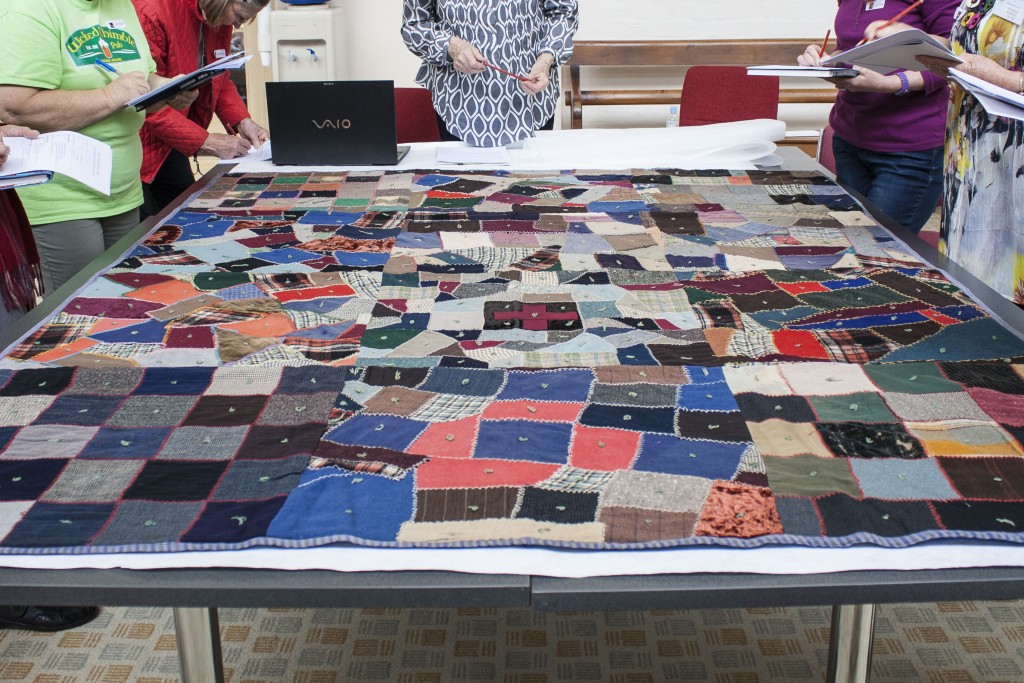 Friday was Design Class day and this time we got to play with a different variety of museum objects and transfer the visuals into design….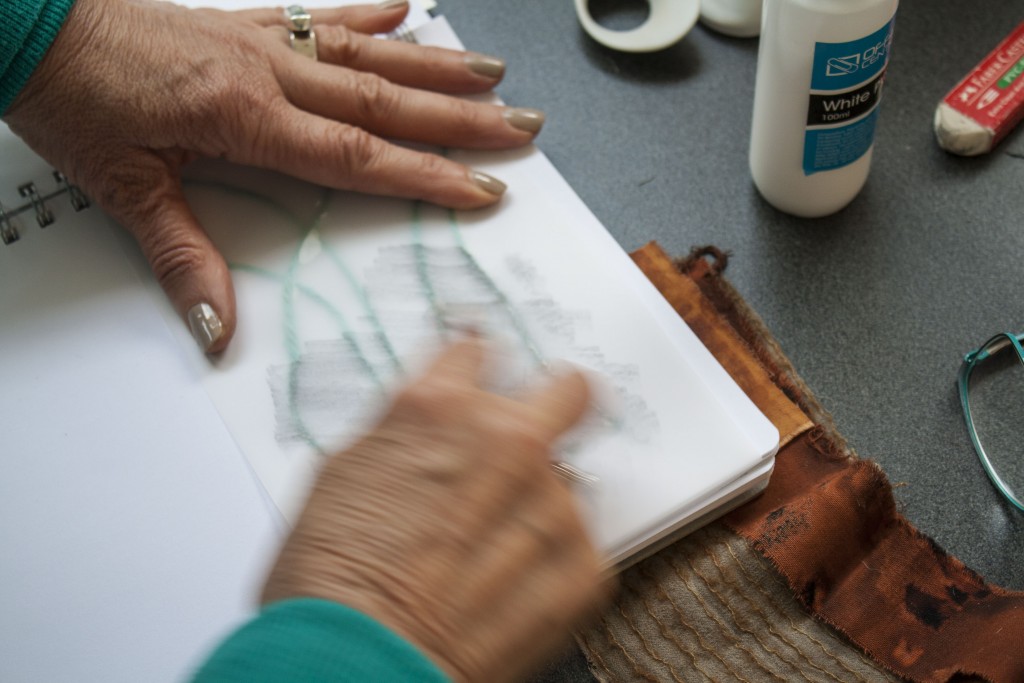 Friday also contained the opening of the ART QUILT Australia 2015 exhibition with a dinner to follow.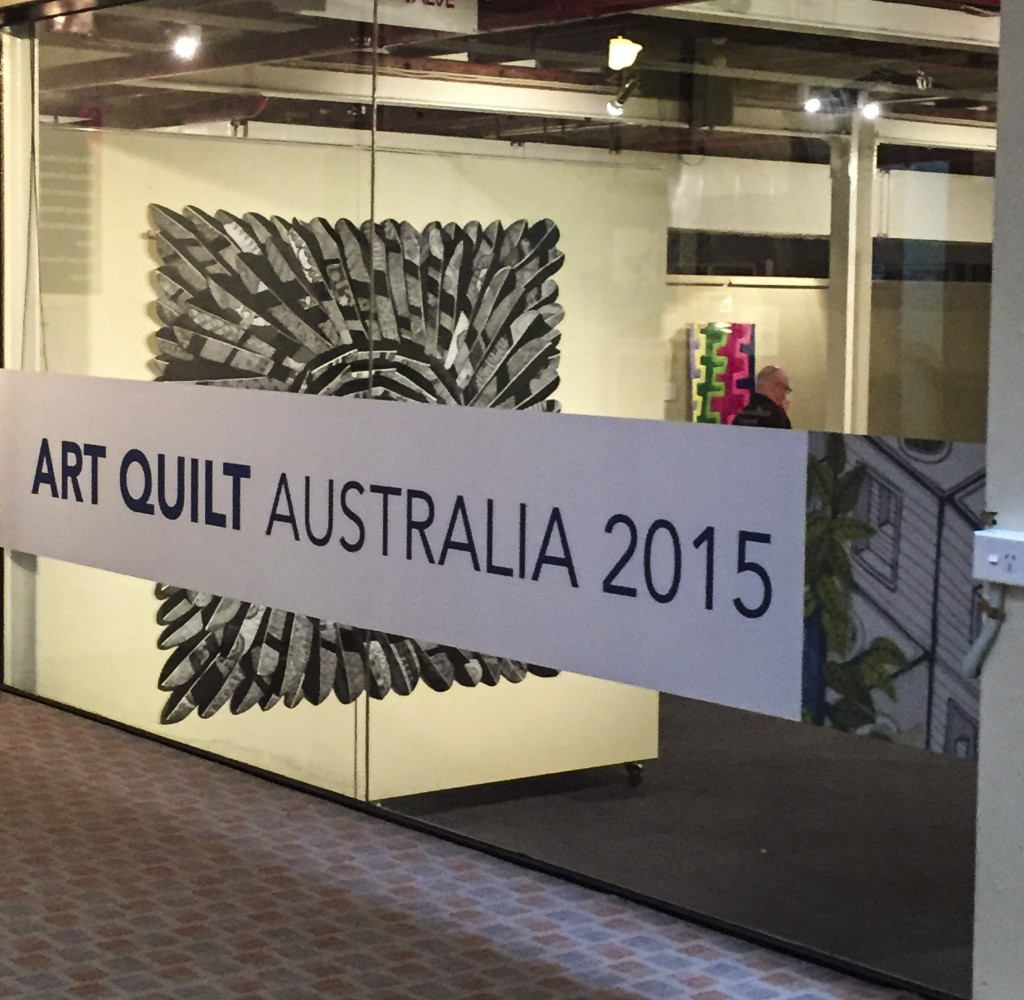 Saturday was the conference itself with three major speakers, including me, and a variety of other smaller talks/sessions including peer-on-peer Artists Talks to start the day.
One lovely bit of information that was very happily received was that the National Quilt Register which previously ran through the Pioneer Women's Hut and was then hosted online by The Powerhouse Museum is now to be brought to The National Wool Museum. Wonderful news that it is to have a home again and such a fitting one.
The last day of the week was spent in a more relaxed manner. We viewed a performance by Eva Abbinga titled 'The arrival of the Rajah' a quilt based community project commemorating the famous Rajah Quilt.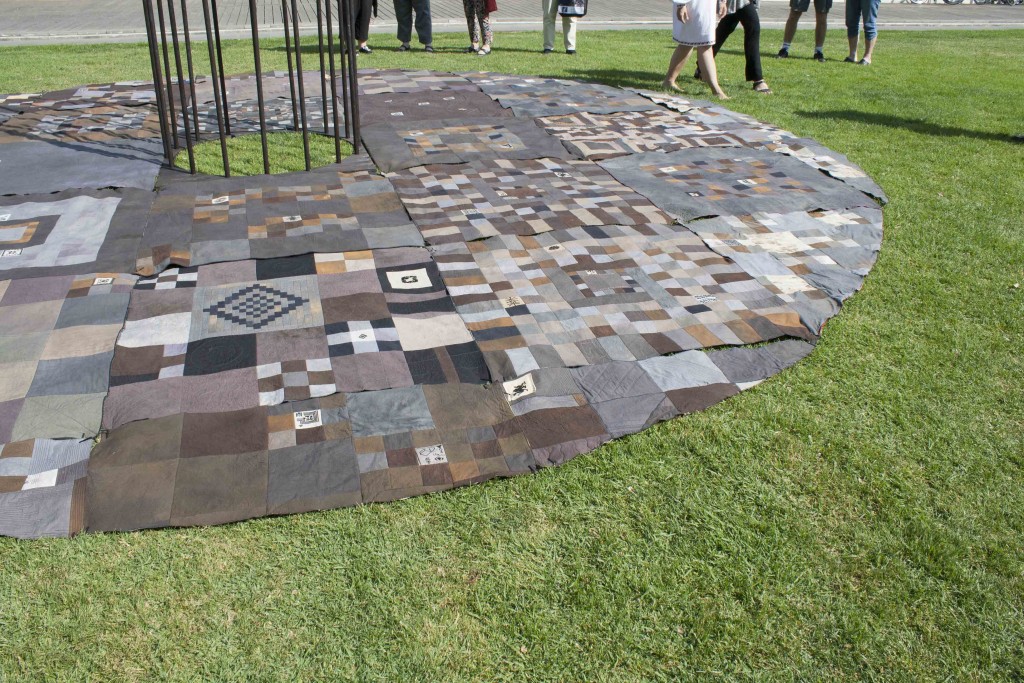 What a week!