WEEK ONE (january 4-10)
This week marks the start of my second year of writing in this space.
My desire to blog was twofold – to keep a record of my year to remind me how my time was spent and to therefore encourage myself to keep on track and to choose the most fruitful and fulfilling path.
There was also a need to have a pseudo – albeit one way conversation – with some of the many people I have known over my life – I am simply not great at keeping up….
I have learnt a heap about myself in the past year…or perhaps I should say that I have acknowledged and tried to embrace or modify the traits that I have not previously valued.
I have been much more open and honest about who I am and what I am able to do.
What I now know about myself #1;
Early last year I was able to keep engaged with my artwork when I could quickly re-engage in repetitive tasks – feathers to draw on Laminex, stitching on Paint chips, making digital print 'feathers'.
I know I like working this way – making small components that collectively create a whole.
This is why I loved quiltmaking – making blocks to make a quilt.
The whole is the sum of its engaging parts.
What I now know about myself #2;
Occasionally I do like starting with a whole rather than a group of small components but it is much more scary. It is more of a gamble and I hate gambling.
I generally work this way when reworking photos with stitch – and I love doing that.
I'd love to get back to this asap.
Being scared is good.
What I now know about myself #3;
Sitting quilting the red & white hexagon quilt is thinking time.
Sitting at the sewing machine is thinking time.
Repetitive drawing actions such as the Laminex feathers was thinking time.
My hands are busy but once the task becomes assimilated into my body – and my hands can do the dance without thinking, THEN my brain starts whirring. This is danger time.
I now know that for repetitive tasks I need to have my phone, iPad and sketchbook handy – simply to stop me walking away from the task at hand.
I now empty my brain, record quickly and move back into stitch/task mode interrupting my task for merely a minute.
I'll find time to follow up leads and write up thoughts later.
What I now know about myself #4;
I loved the repetitive/ addictive drawing of feathers on Laminex and I want to re-enter that headspace. I want to have a drawing project set up and after a year of fiddling I think I finally have a working plan. Time to slot it in the calendar is another thing!
What I now know about myself #5;
To make these things happen I still need to, as always, EXIT things in my life that hold me back. Stuff from the studio and the shelves. Stuff in my mind.
Learning to let go of physical anchors and mental stumbling blocks.
It IS happening.
What I now know about myself #6;
I know that I will be always be absorbed in family and home and living well, always making my 'real' life as creative and fulfilling as possible. I am not the isolated artist in the garret!  My expectations of what I can do are becoming more realistic….
There you go. It has taken a year to get to that.
It has taken a pile of sorting and clearing, mentally and physically and there is still more to do.
I didn't expect to be still prattling on about direction and organisation a year on – instead I would have hoped that I could list all the wonderful works I have made and how the majority had been exhibited.
small steps…
back to THIS WEEK….
The starting week of year two has been a good week.
My plans to start straight back into downstairs mode have been born fruit.
I have moved into repetitive stitch mode and completed the set tasks for each day – even pushing further than I anticipated.
The really interesting thing, which does not surprise me at all, is that the tap-tap tasks upstairs have been pushed back a little though I have done most of what I set out to do…..it is a reversal of priorities in mind and deed.
Temporary I am sure but still a good start.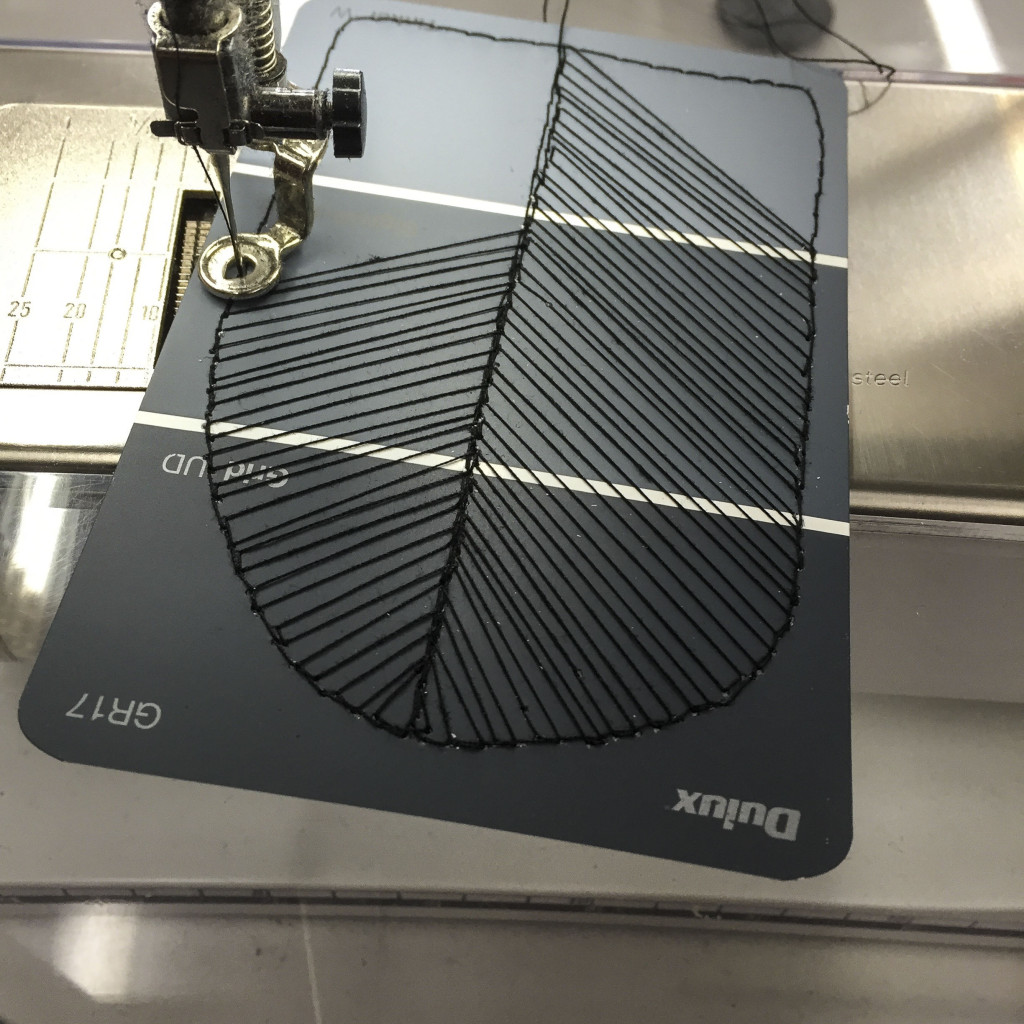 I am back to the paint chip feathers and am solidifying my aims for a few exhibition entries due in the next few months, twentyONE+ and petite interest me most at the moment –  though I haven't yet trawled through the list of forthcoming exhibitions yet and the works I want to get back to or start are varied.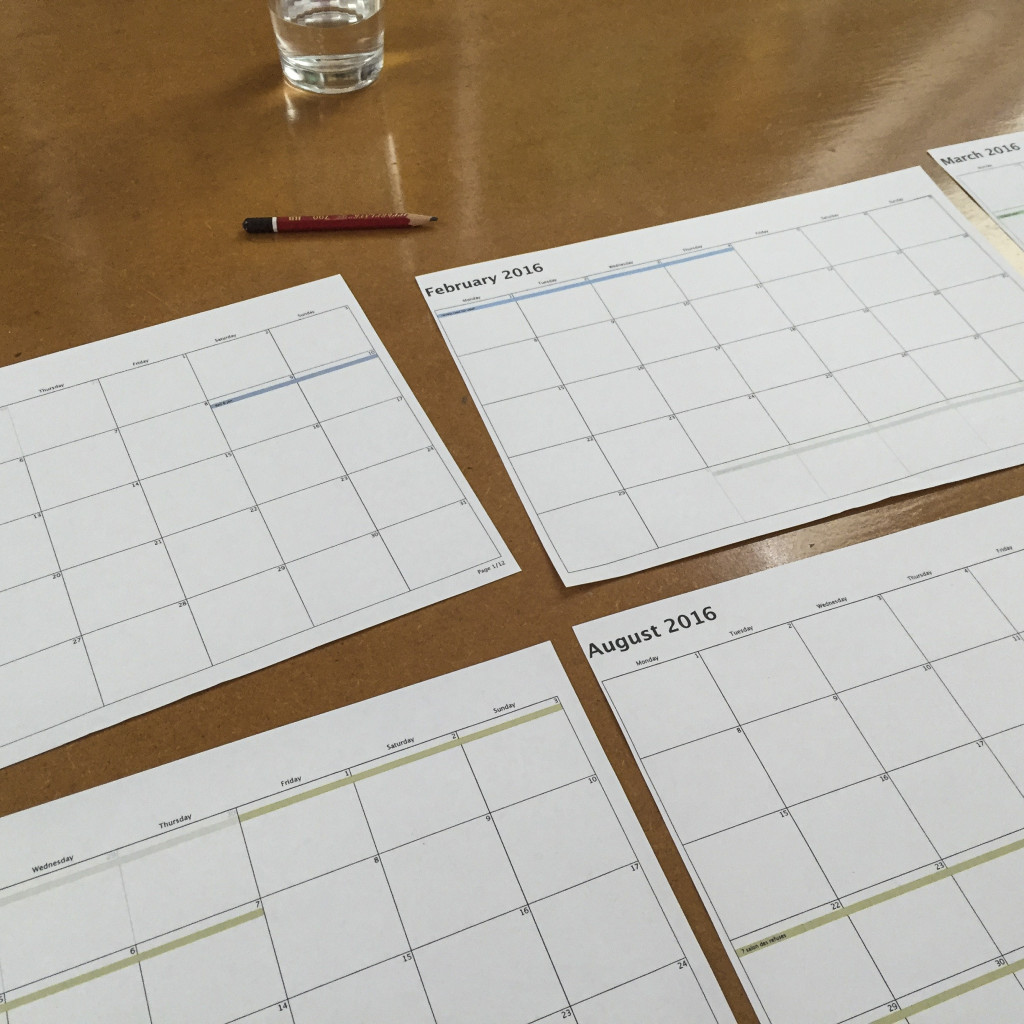 To try to immediately get a handle on my commitments for the year I resorted to printing out my calendar with only my solid commitments blocked in.
Of the fifty-two weeks available I have already, to a certain extent, lost/spent ten of them.
YIKES.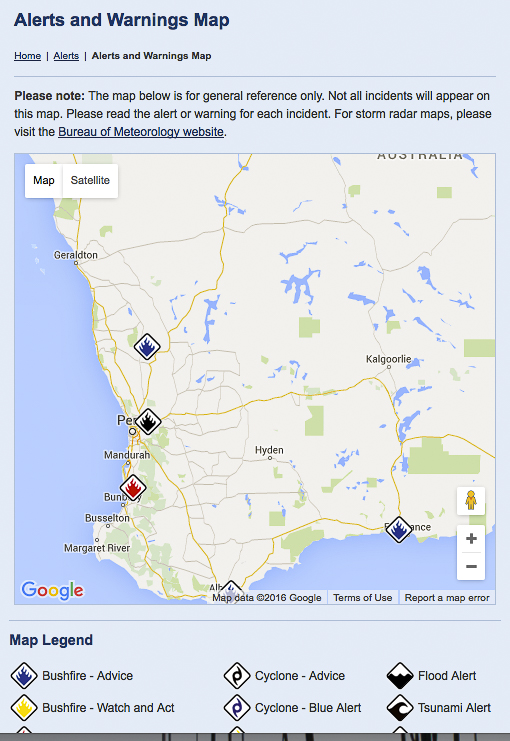 Fires down south have had me checking DFES and breaking news online hourly.
Our little house would have been in trouble, most likely, if the wind direction was reversed. The summer horror that is bushfire season plays out every year all around Australia and we bought our little house knowing that we could lose it anytime.
We were VERY lucky this time.
After thoroughly checking that we would be safe we scooted down to water the fruit trees and to clear a few areas close to the house (that we should have done ages ago).
It was quiet in the town and even the birds were subdued.
Quite eerie after the very recent holiday busyness.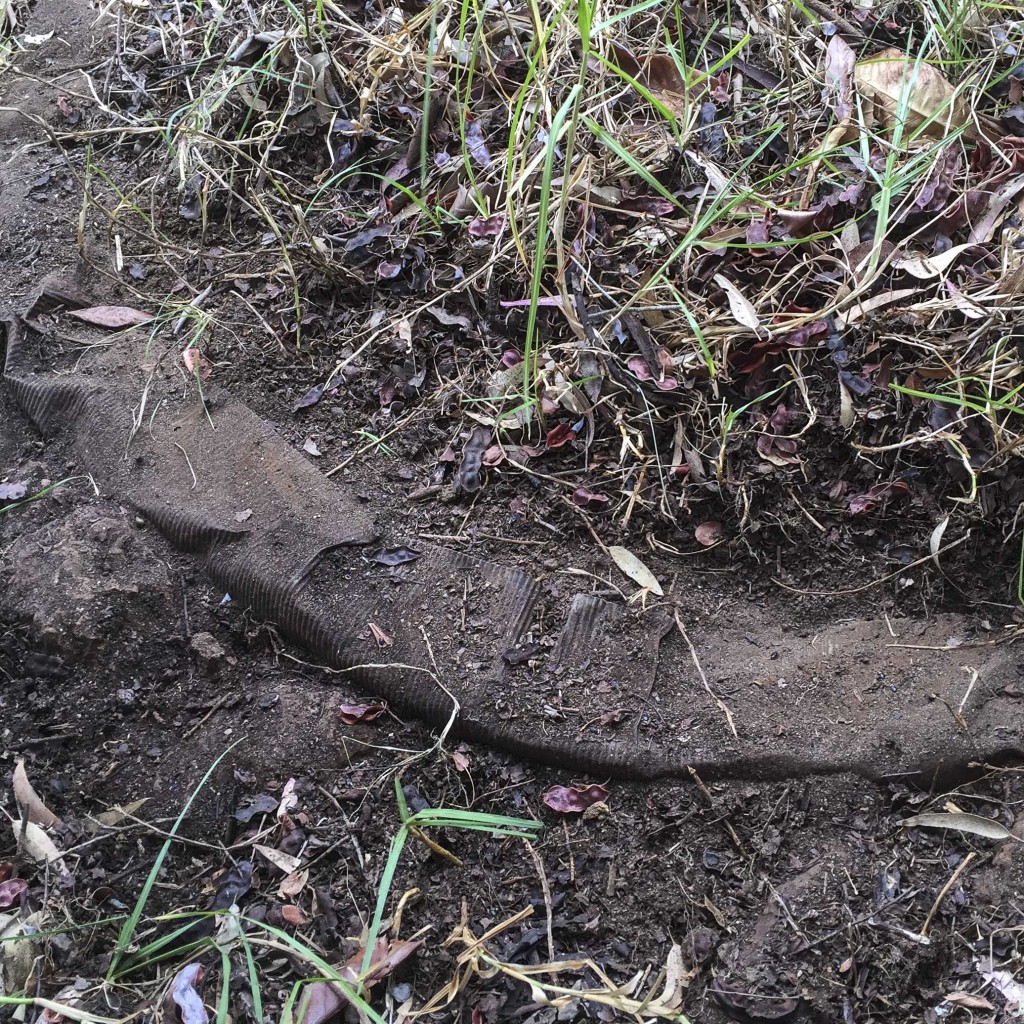 Our clearing did unearth an old circular garden bed edged in fine corrugated iron. An odd treasure that we probably won't keep as is – but I reckon that mass of iron will find a home somewhere. Holding the iron in position was a goodly amount of local rock…there will be a rock wall built eventually and this find has added to the stash.