WEEK TWO (january 11-17)
One set of paint chip feathers is complete and ready for mounting. The potential tedium of this repeat task was made more addictive through listening to Conversations Richard Fidler.
A trustworthy friend in all manners, Trish W, recommended this program yonks ago, but I haven't been ready for this type of listening until now.
Partly it was my system of listening – previously my big system boomed down from upstairs – I now have a portable speaker and play it from my ipad. I can pause or stop quickly, as needed, and the speaker doesn't have to be turned up loud as it is right by me.
Now these illuminating discussions are keeping me tied to the sewing machine for an hour /a talk at a time.
Delicious.
With the paint chip feathers project under control I faced the next BIG quandary….which of the many projects or thought lines do I want to tackle next? I can't dally – January is quiet, it is 'invisible' time – I can hide away and work in long stretches without being interrupted….
so….
Do I continue on the very enjoyable paint chip works now that I have finally resolved the mounts and the format?
Do I extend the paint chip works into the next phase?
Do I work on one of the other big time takers in 2015 – the Laminex feathers?
Do I get out the Wettex and develop the 'feathering' links further?
I pulled everything relevant to these projects off the shelves and out of boxes. Thank heaven I had already segregated other projects in WEEK FIFTY-ONE to the shelves upstairs – they would have surely been an added distraction.
I rearranged and read my notes, and researched, and fiddled, then returned to play with the boxes.
The paint chip continuation was quickly discarded although it would have been a logical and easy progression….but this January is the time to be newly adventurous….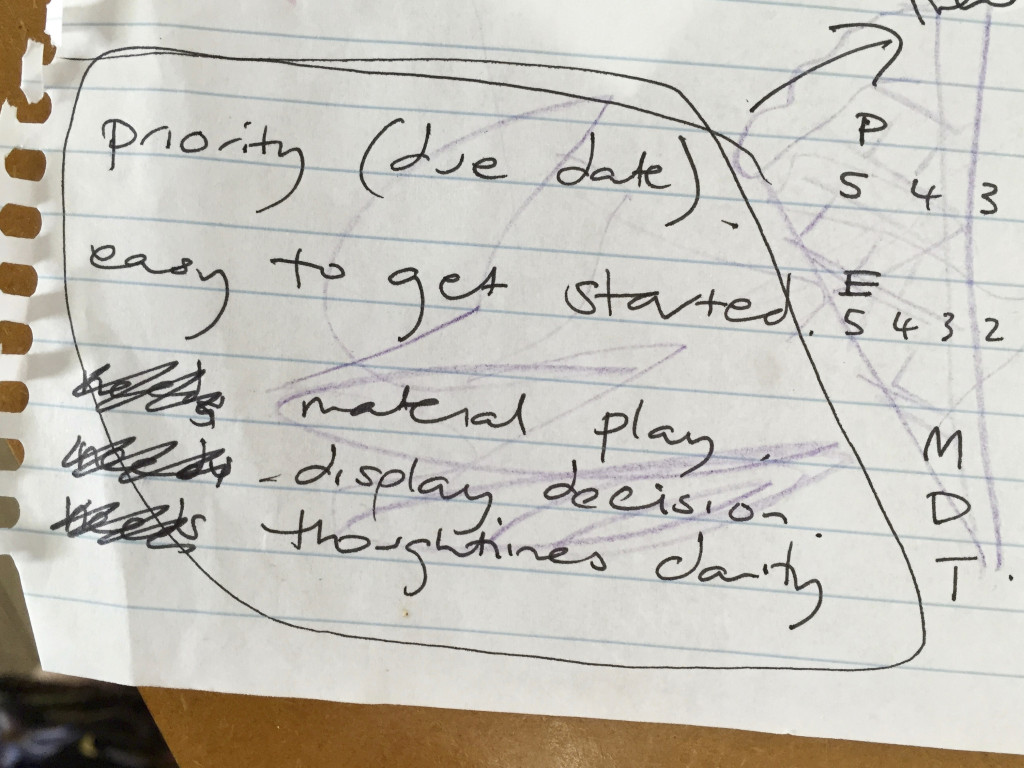 All sorts of parameters were considered.
With my priority set on making for exhibition entries should I think of where they might show?
Should I think about transport?
Difficulty of display?
Should I think of what might sell best?
In the end, after a good deal of time skirting around the issues, I listed the four top project contenders and started to assign them marks out of five for;
Priority.
Ease of starting.
Materiality….at the moment I am only considering Fibre/Textile exhibitions.
Display decisions.
Strength and clarity of thought lines.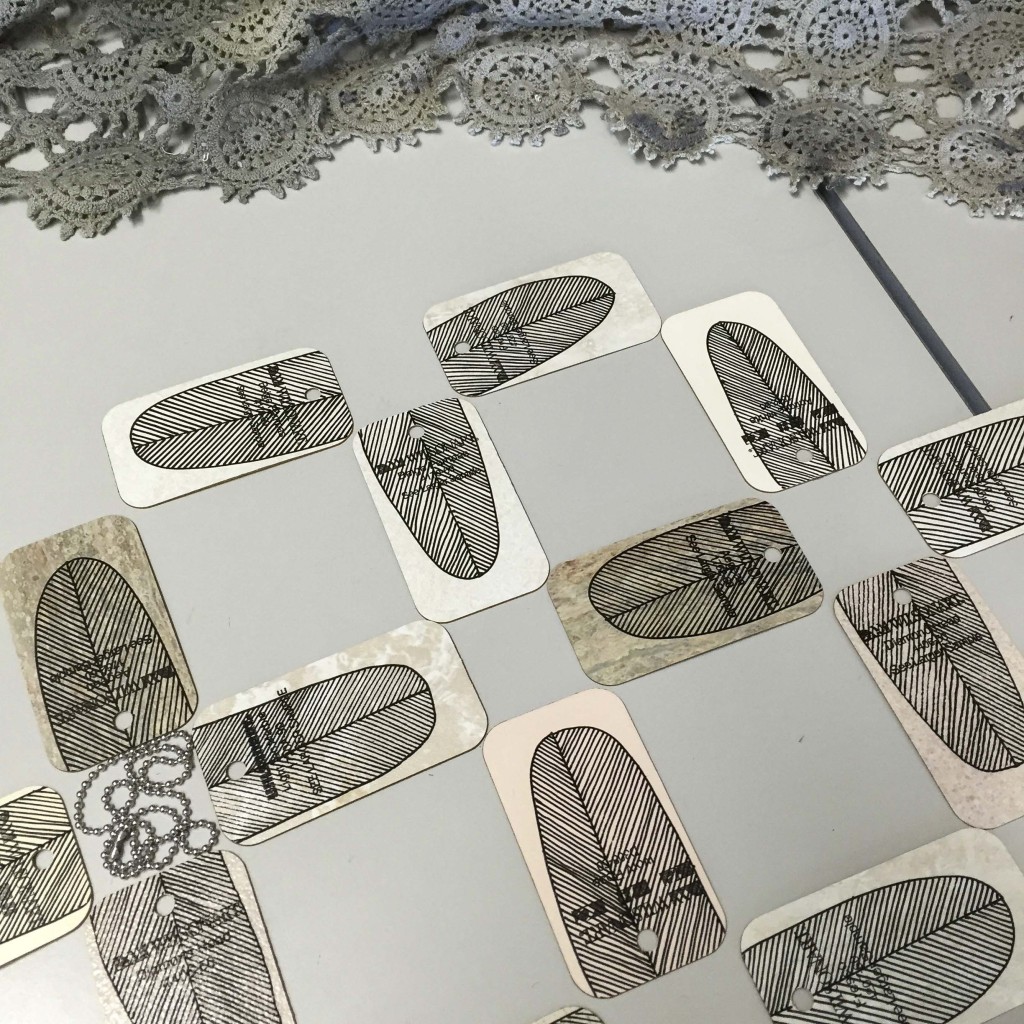 By the time I had marked each for Priority and Ease of starting I had made my decision. The focus is on moving to the Laminex feathers – they have been patiently awaiting resolution for many, many months.
Now the hours, perhaps days of fine tuning my display/size/materials/techniques start in earnest….
Years ago I read the Dressmaker – passed to me by my fashion student daughter. It was a good quick read though I remembered nothing of it except that it was situated in a very Aussie country town. Off to Camelot, our local outdoor cinema, on Monday night with Miff, now a midwife and mother, to sit in the bean bags with her friends.
I loved it.
I was not expecting anything – a good thing – so I relaxed and enjoyed the over the top 'aussieness', the characters and caricatures, and the dresses!!!!
Everything was so obviously fictional fun but it was very cleverly made real when we could occasionally glimpse the 'true' characters that were hidden until things got tough.
On Saturday I took the bloke to Treasure Ships – my third visit. He shares my love of maps and there are some beauties.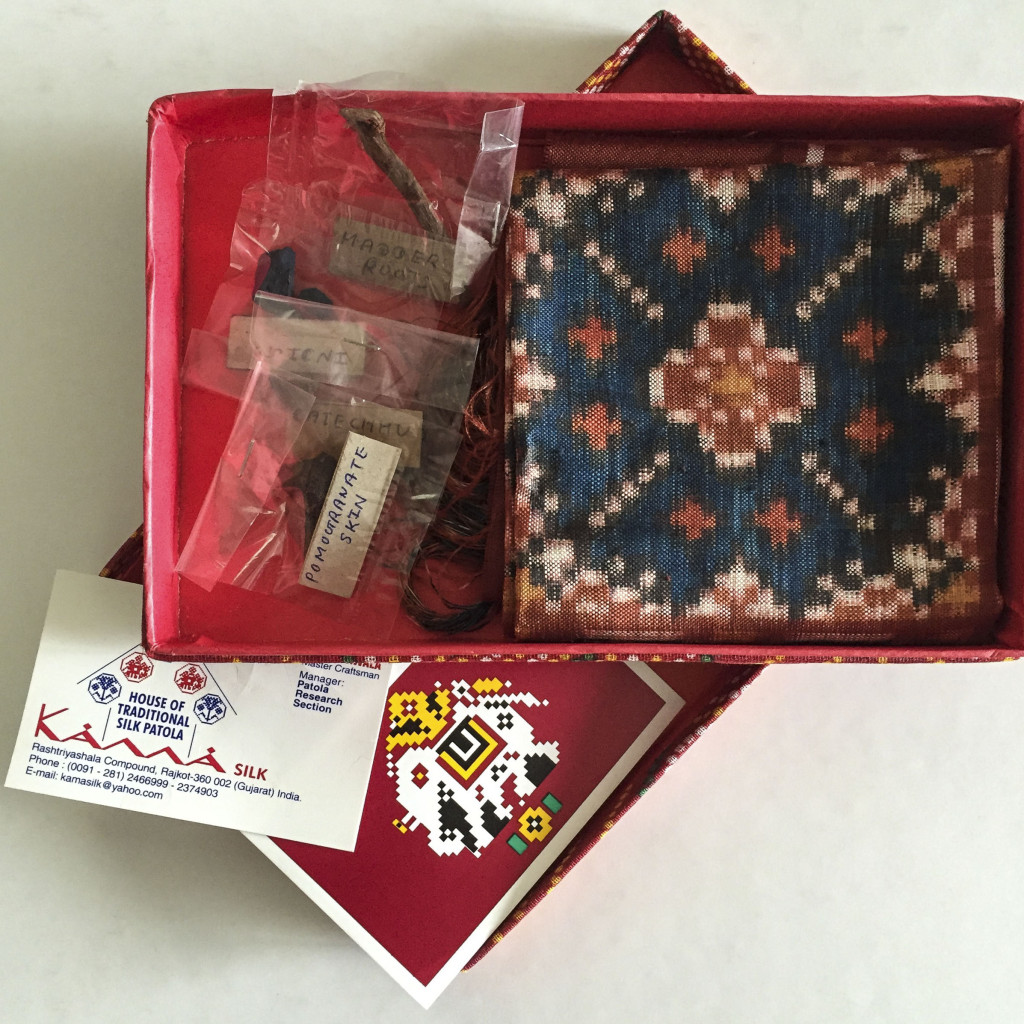 I filled him in on some relevant details like what is so special about patola – a double weave ikat where both the warp and the weft are wrapped and dyed to a specific pattern.
My sample, bought in Rajkot years ago, also contains examples of the natural dye materials.
He was suitably impressed by my efforts as 'guide' then later he let me know about George Villiers the Duke of Buckingham. His current read, The Three Musketeers, is obviously based on fact. I returned the compliment on his guiding abilities.
On each visit I photographed the portrait extensively because of the rendering of lace, textiles and pearls little knowing what an interesting bod he was….said to be the lover of King James the first of England… and a ladies man!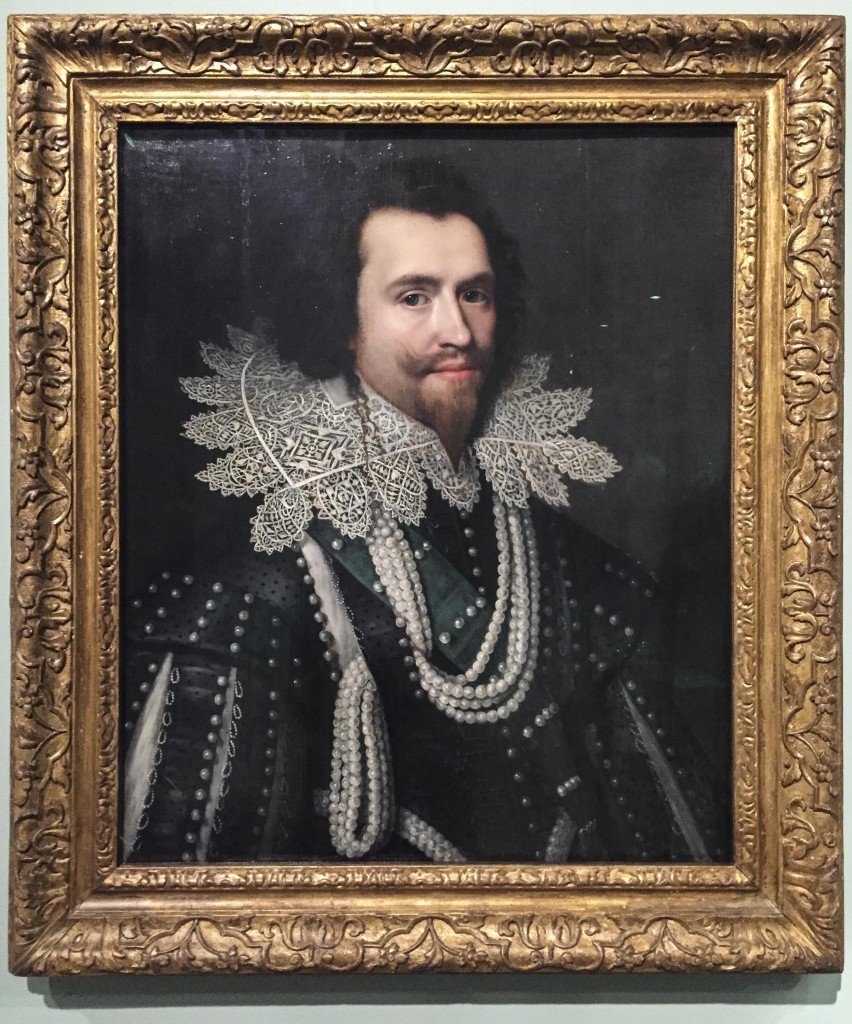 Sunday night family dinner here was off as we celebrated Miffs 30th birthday with High Tea at Rochelle Adonis in the afternoon. A lovely treat for the end of the week…if only I had remembered to take photos….